Sophie Dubé
Born and raised in Vancouver, I spent my early years camping with my family and exploring the natural landscapes of British Columbia. These adventures cultivated my love of nature as well as a passion for make-believe and storytelling—both of which have persisted throughout my creative journey. As a concept artist, I strive to build worlds full of colourful people, places, and creatures.
THE ISLAND
This series of environment paintings was inspired by some of my favourite places on Vancouver Island, and is an homage to the landscapes that sparked my artistic journey. The challenge was to not simply portray these environments as they appear in the real world, but reinterpreted to be 'larger than life'. The purpose of this was to reflect the sense of wonder and mystery I had as a child.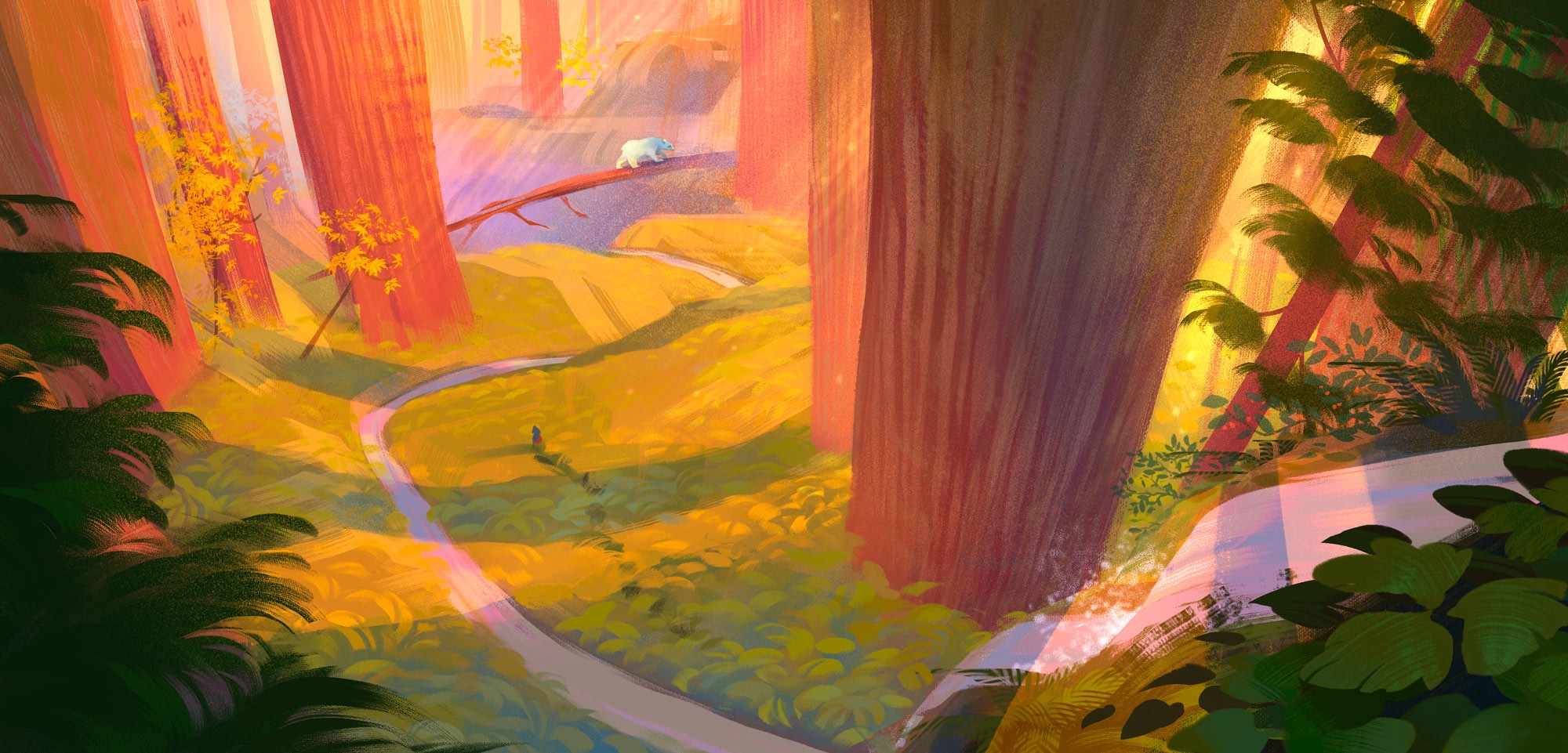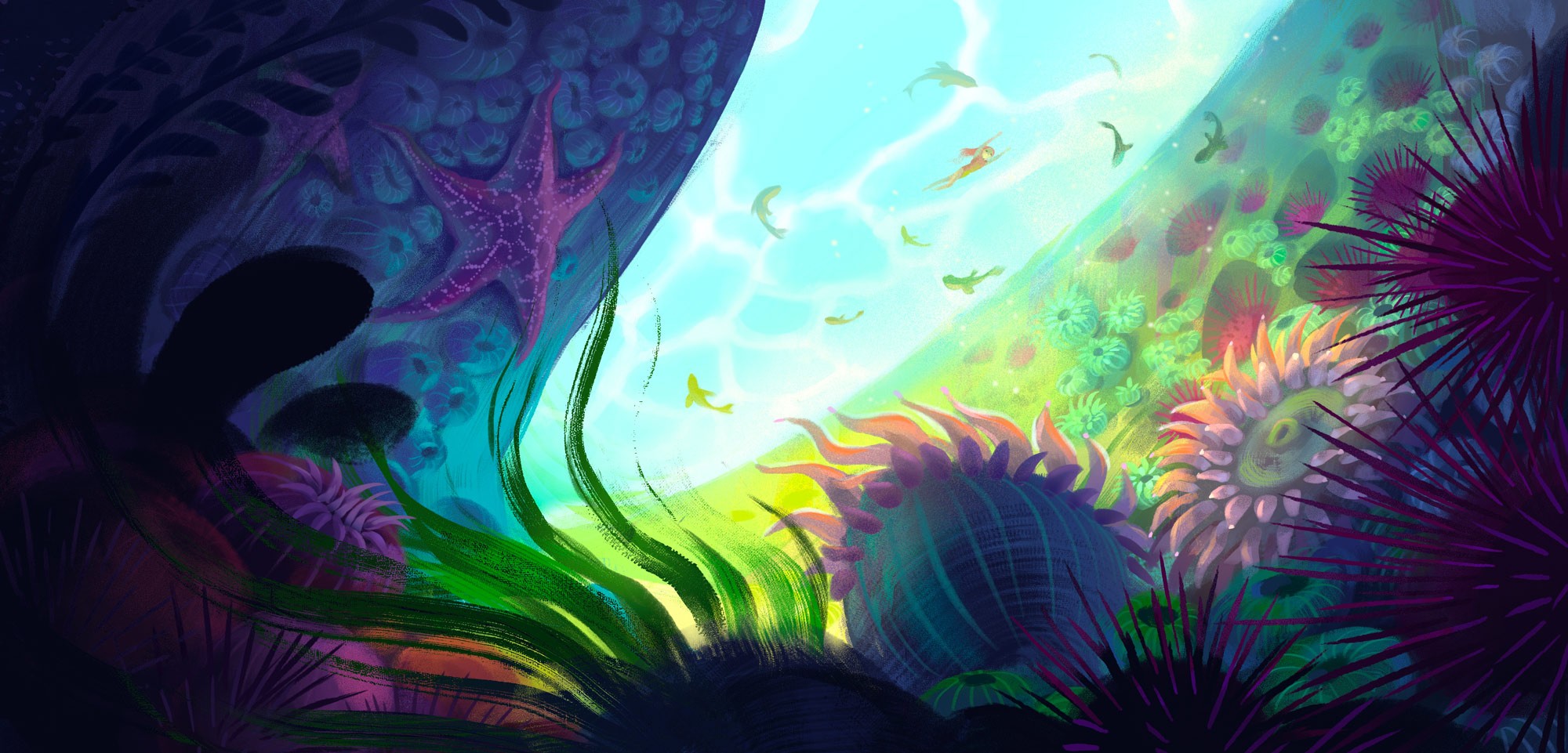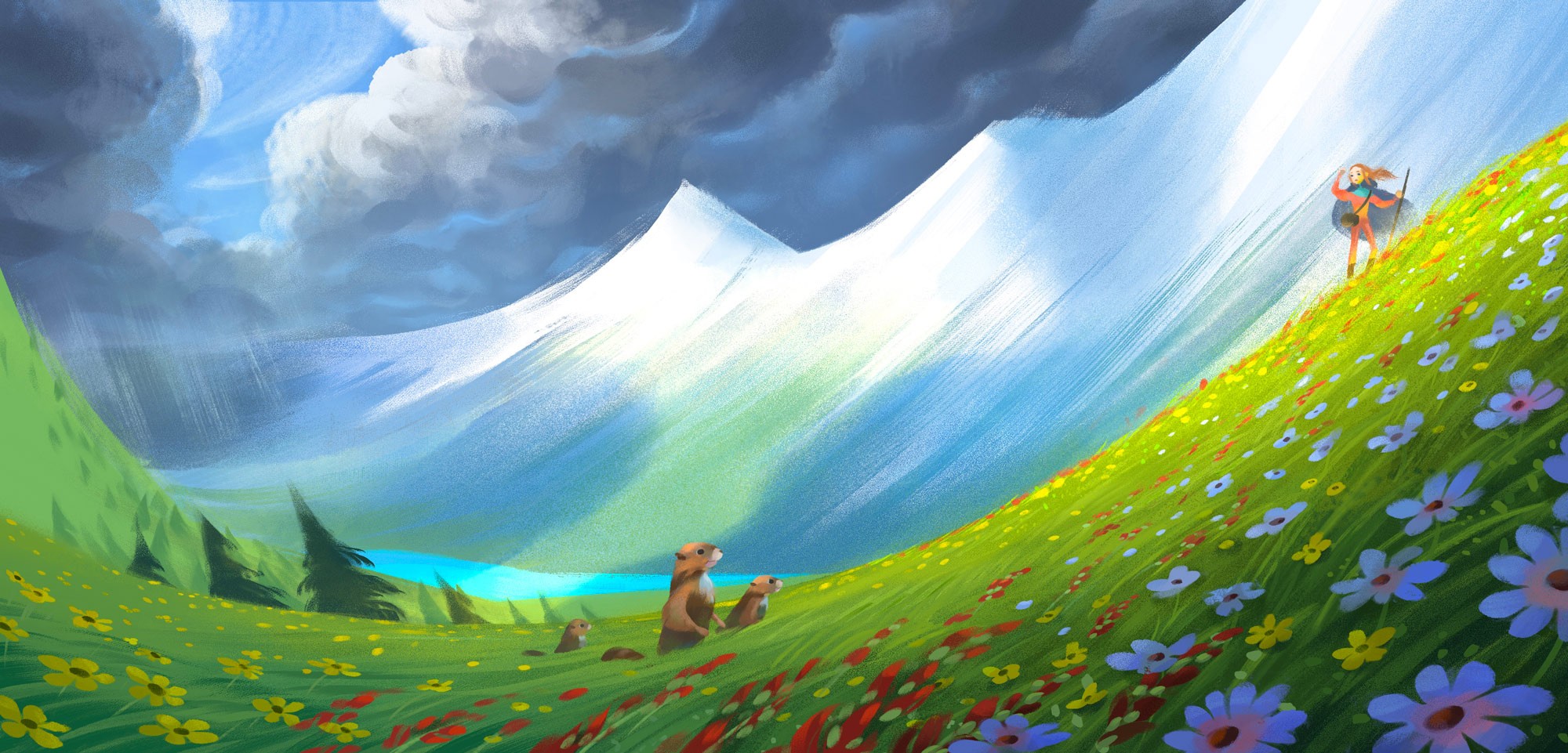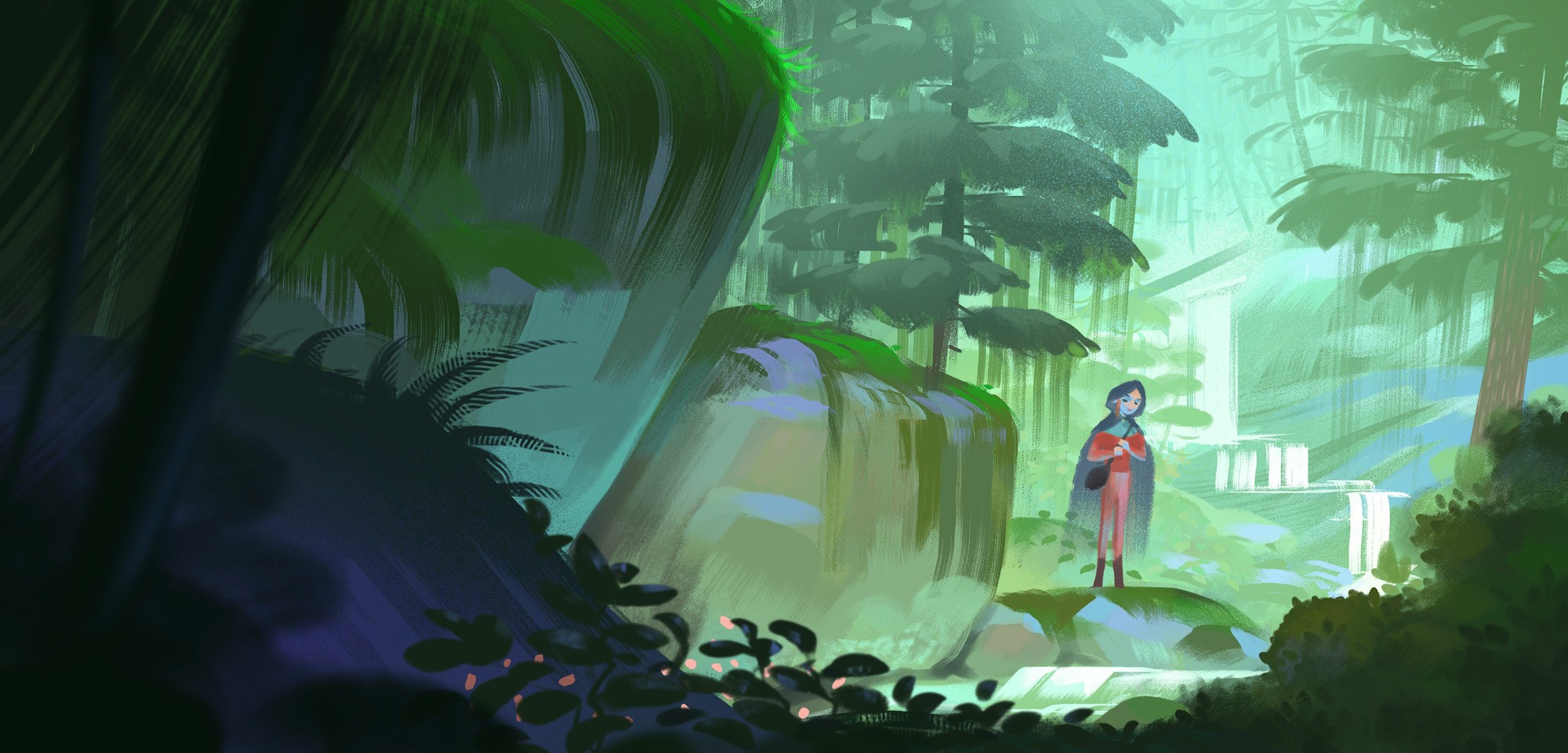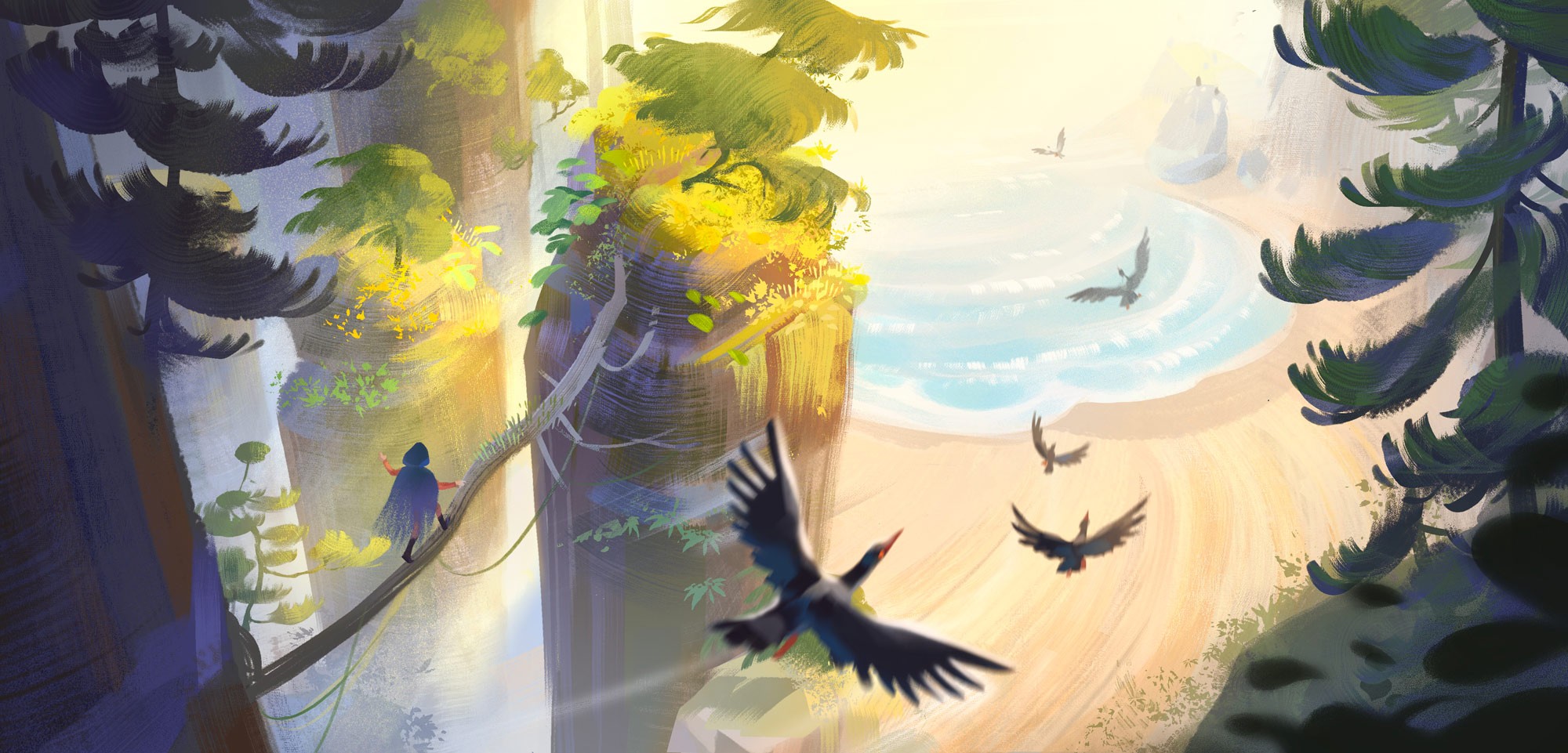 DESERT TRAVELERS
This assignment was a world-building exercise, and it provided an opportunity for me to place my characters and creature designs within a setting. I chose to create a busy market atmosphere, in which many small character moments could take place. Above all, I wanted the 'camel' creatures—despite their strange appearance—to fit seamlessly into their surroundings as fully integrated members of this world.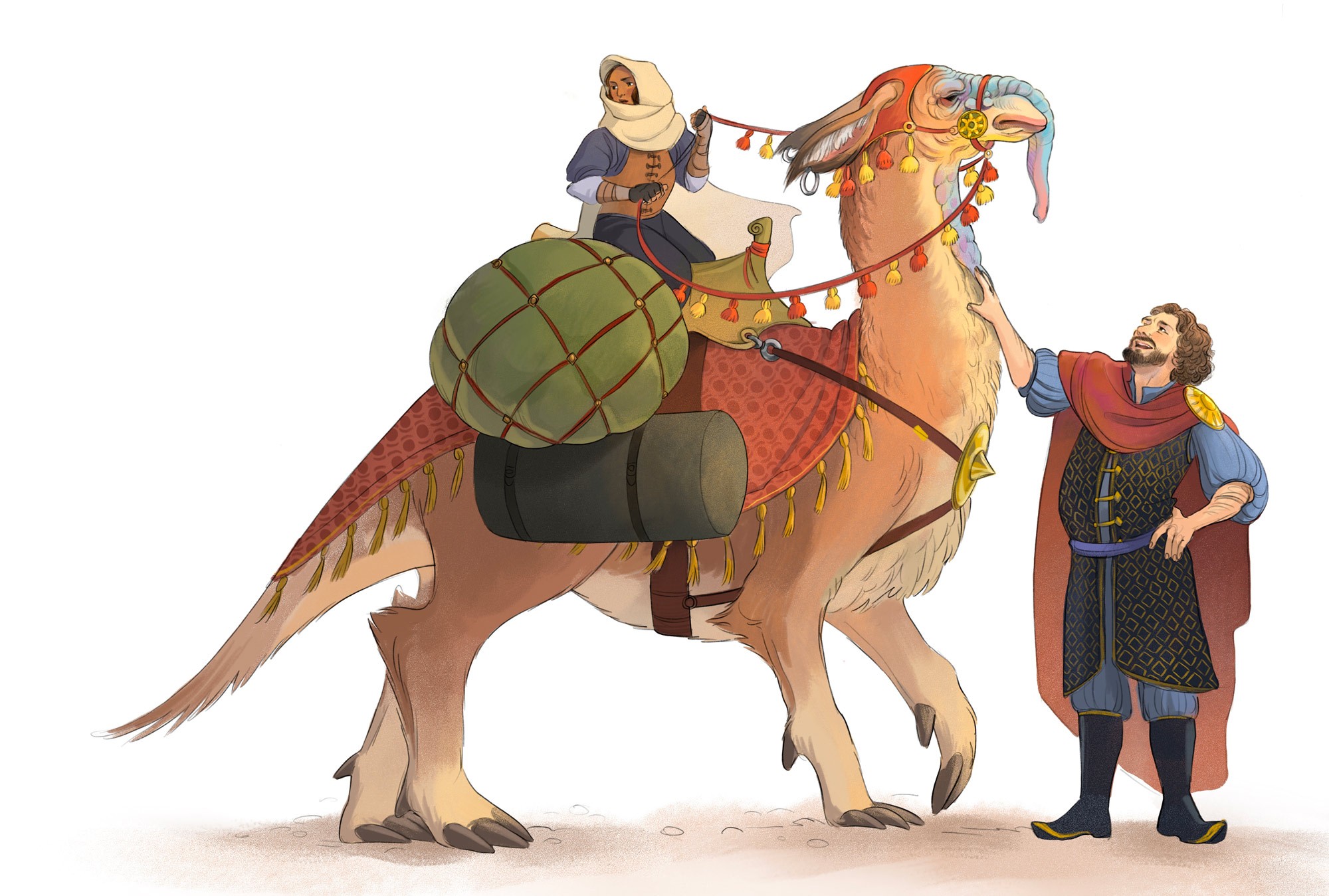 FEATHERED SERPENTS
This creature design project is set in an alternate version of Central America, one in which otherworldly fauna populate the jungle. The overarching theme borrows inspiration from Quetzalcoatl, a powerful Mesoamerican god often portrayed as a feathered serpent. Each creature design borrows from both birds and reptiles, as well as a few other significant jungle creatures. My intention was to give each animal its own unique look and personality based on its role in the environment.
The full project can be viewed on my website.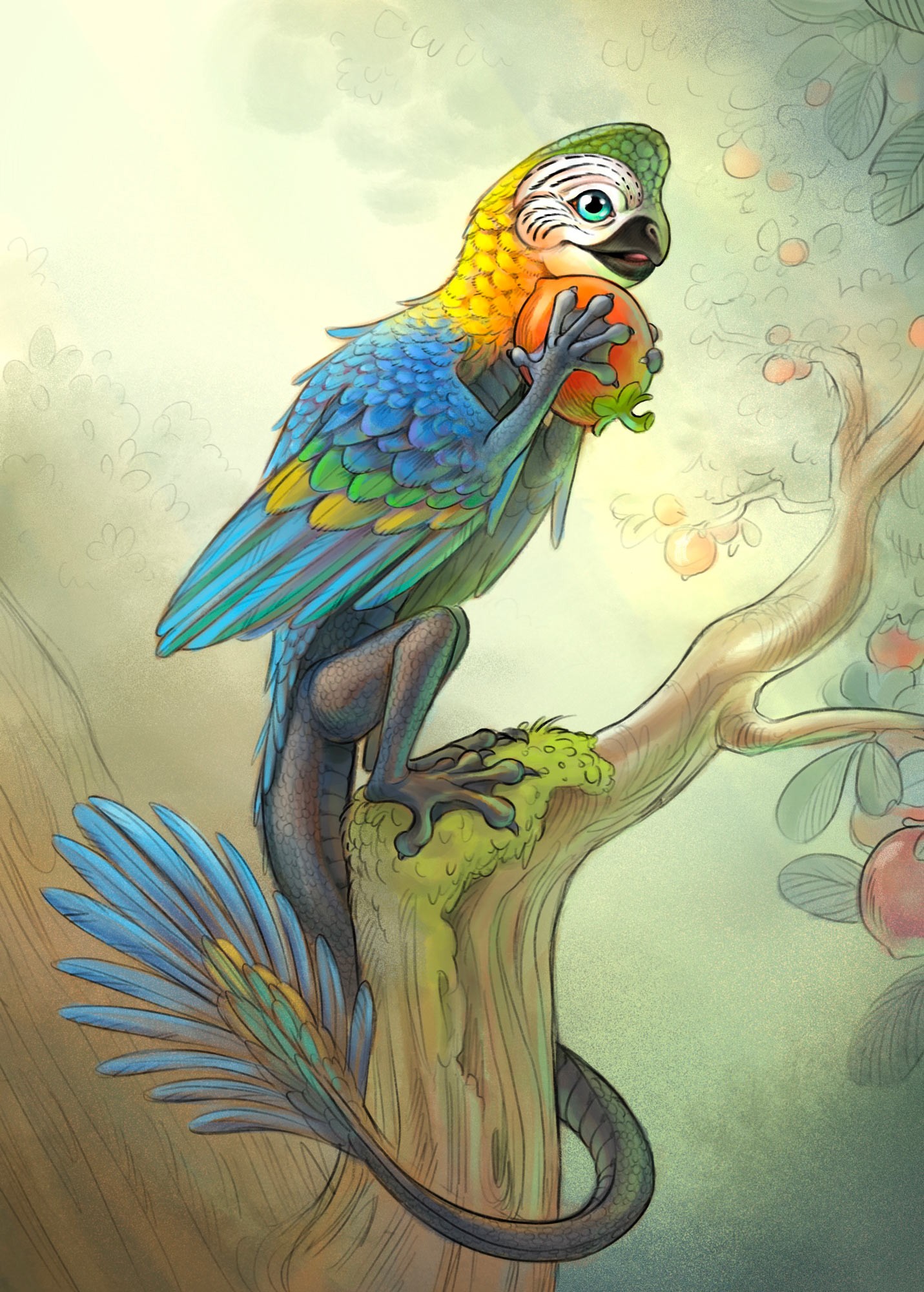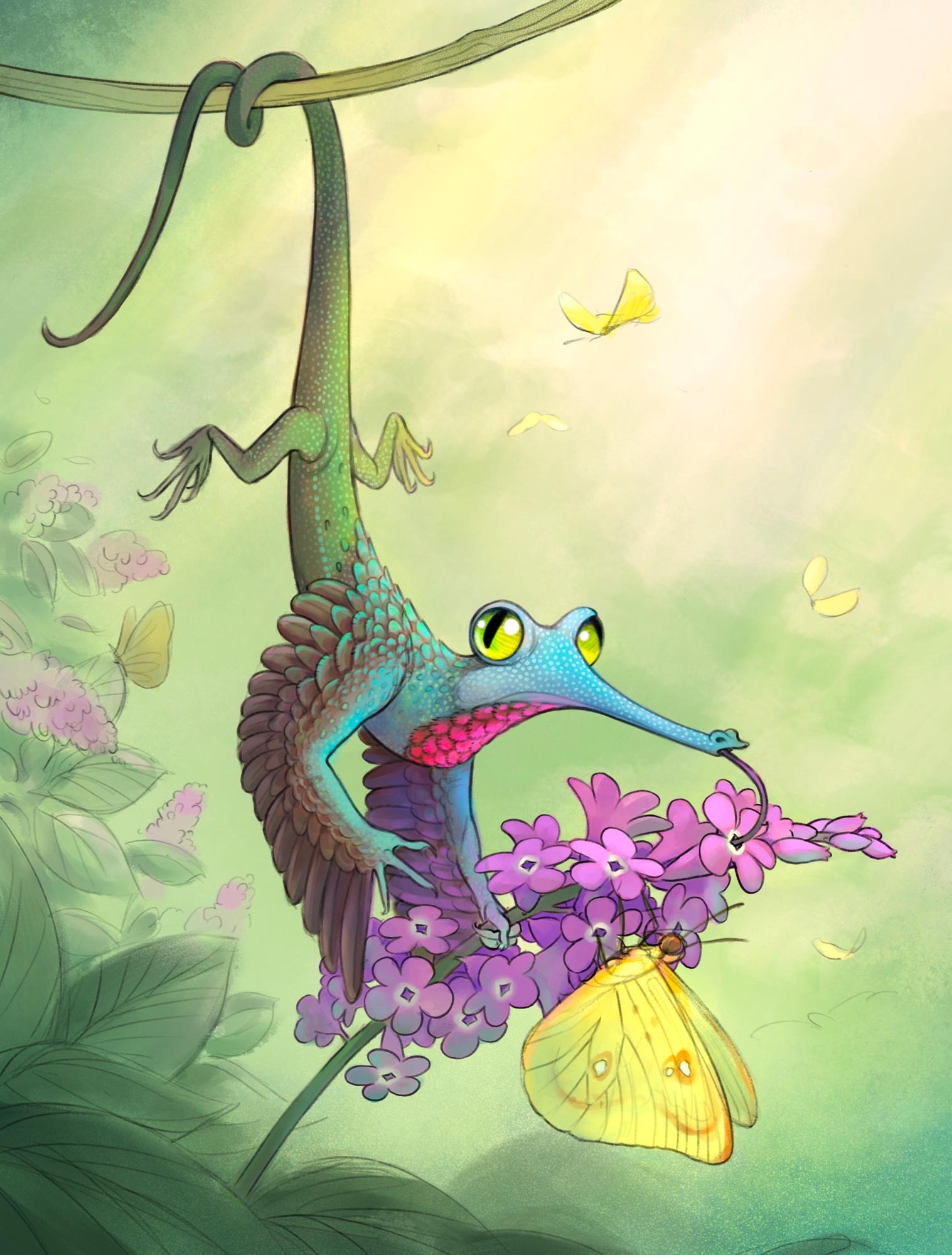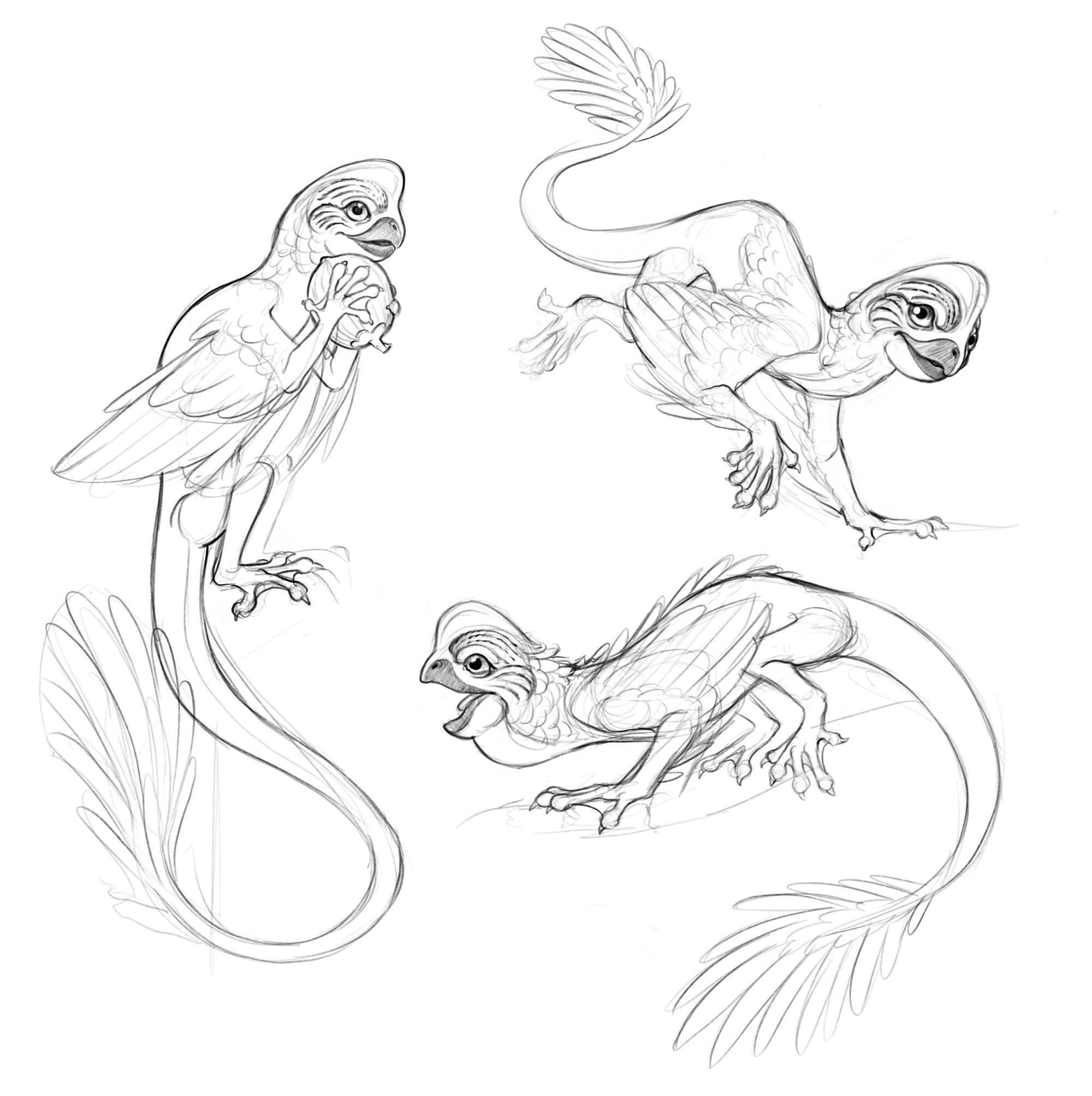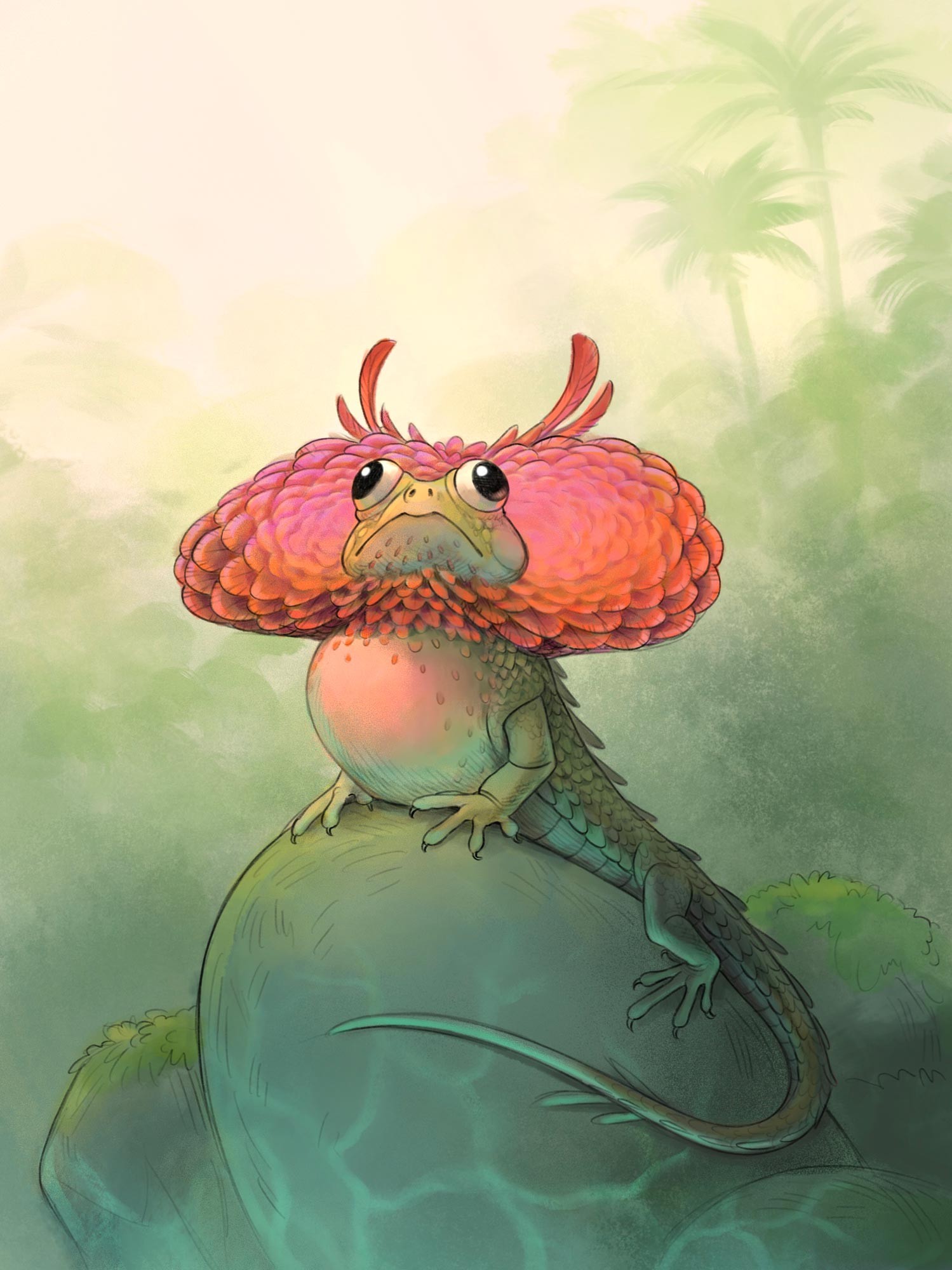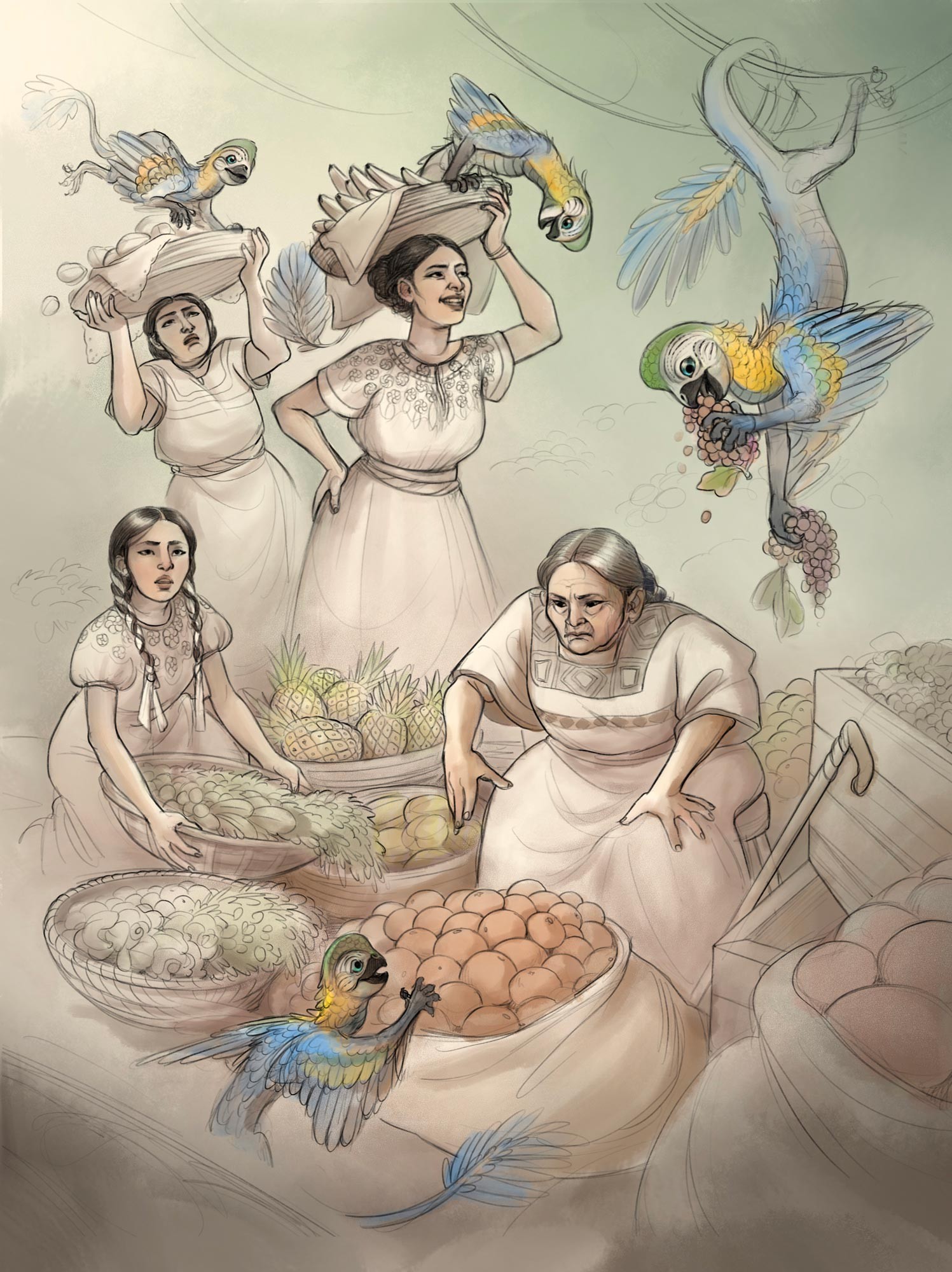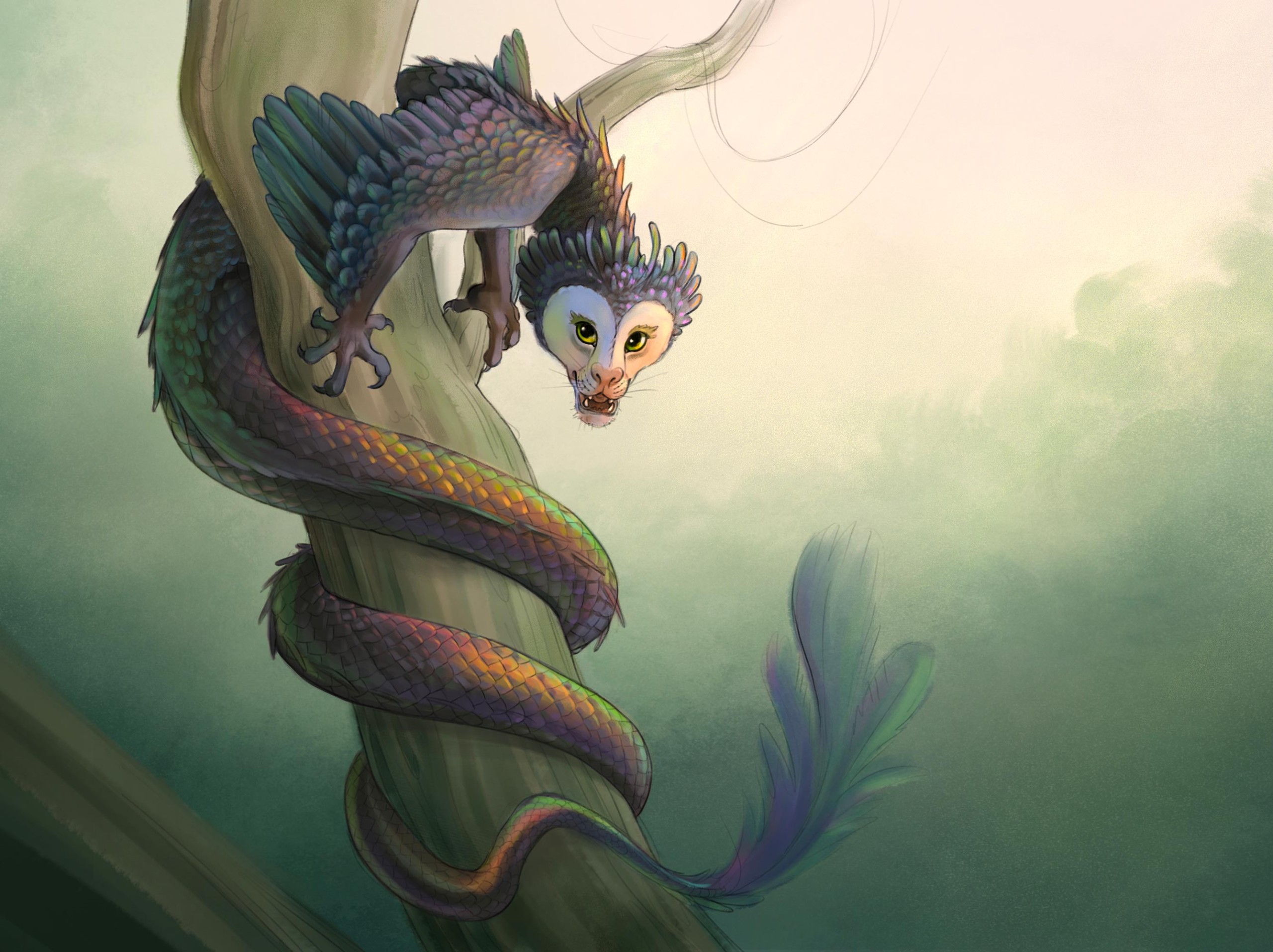 CHARACTER DESIGN
This collection of work represents a range of approaches I have taken to create character designs. Depending on the goals of each assignment, some characters are more realistic while others are more cartoonish. However, my goal throughout all of them was to be intentional with my use of silhouettes, shapes, and style in order to bring out the unique personality of each character.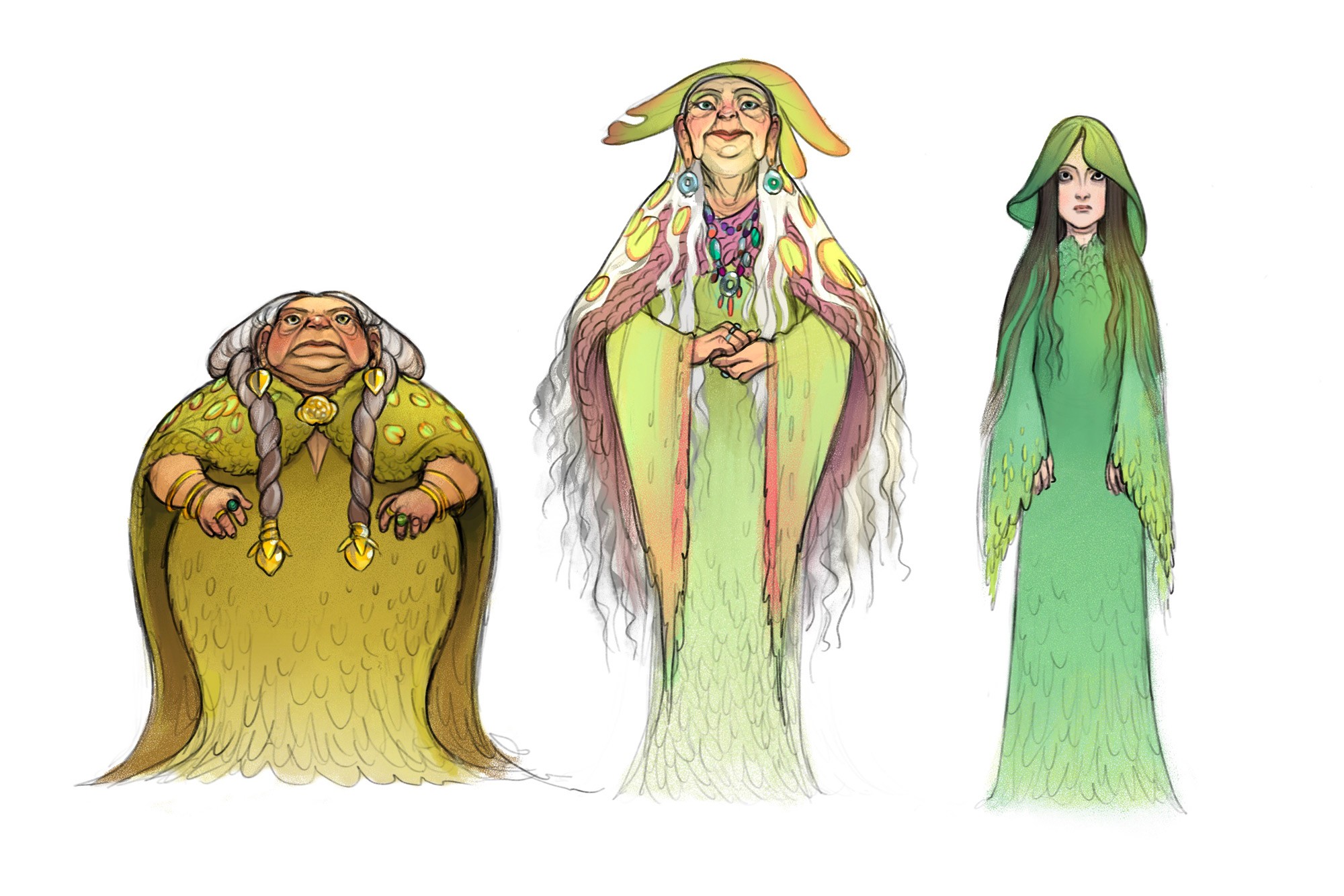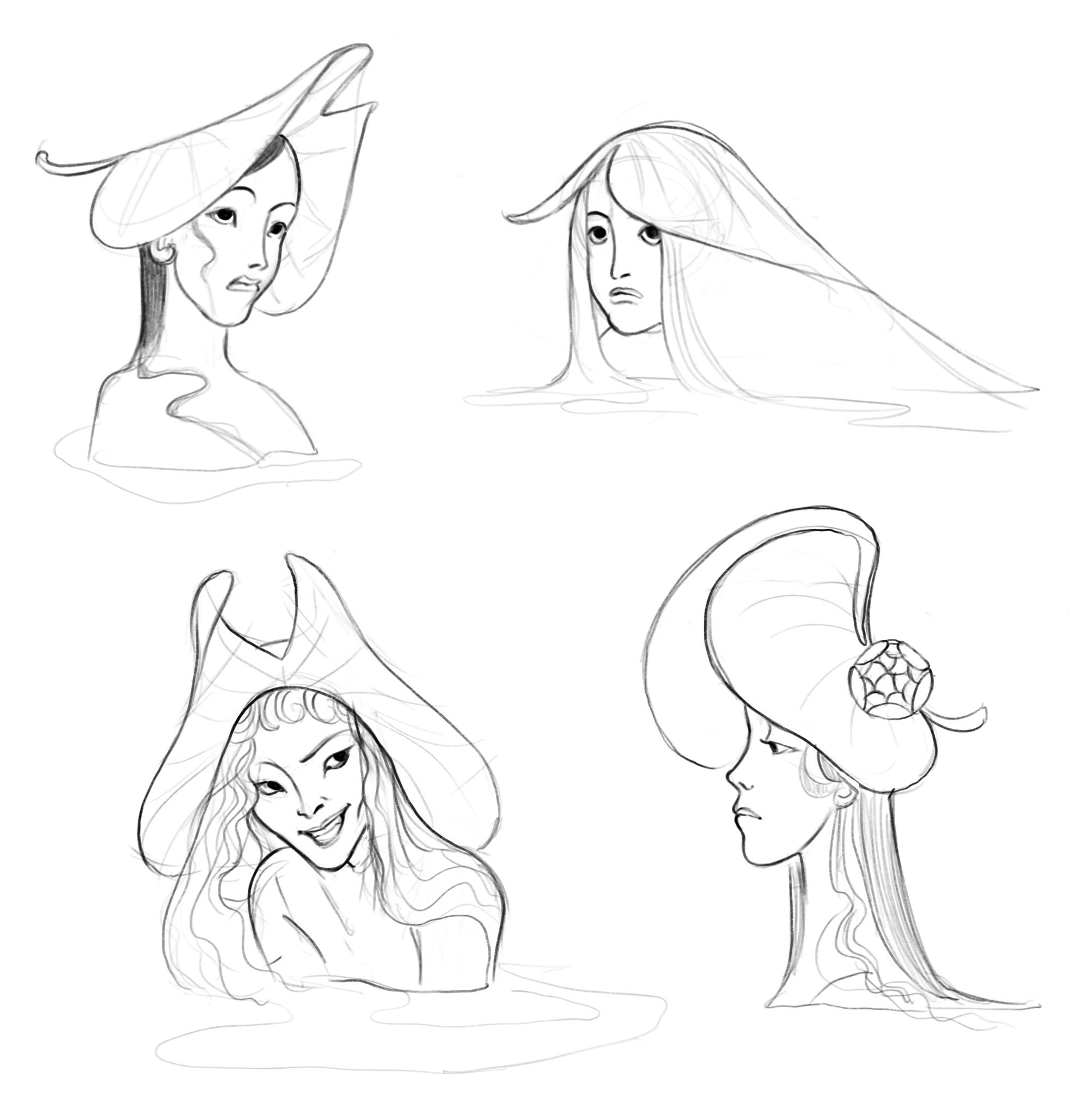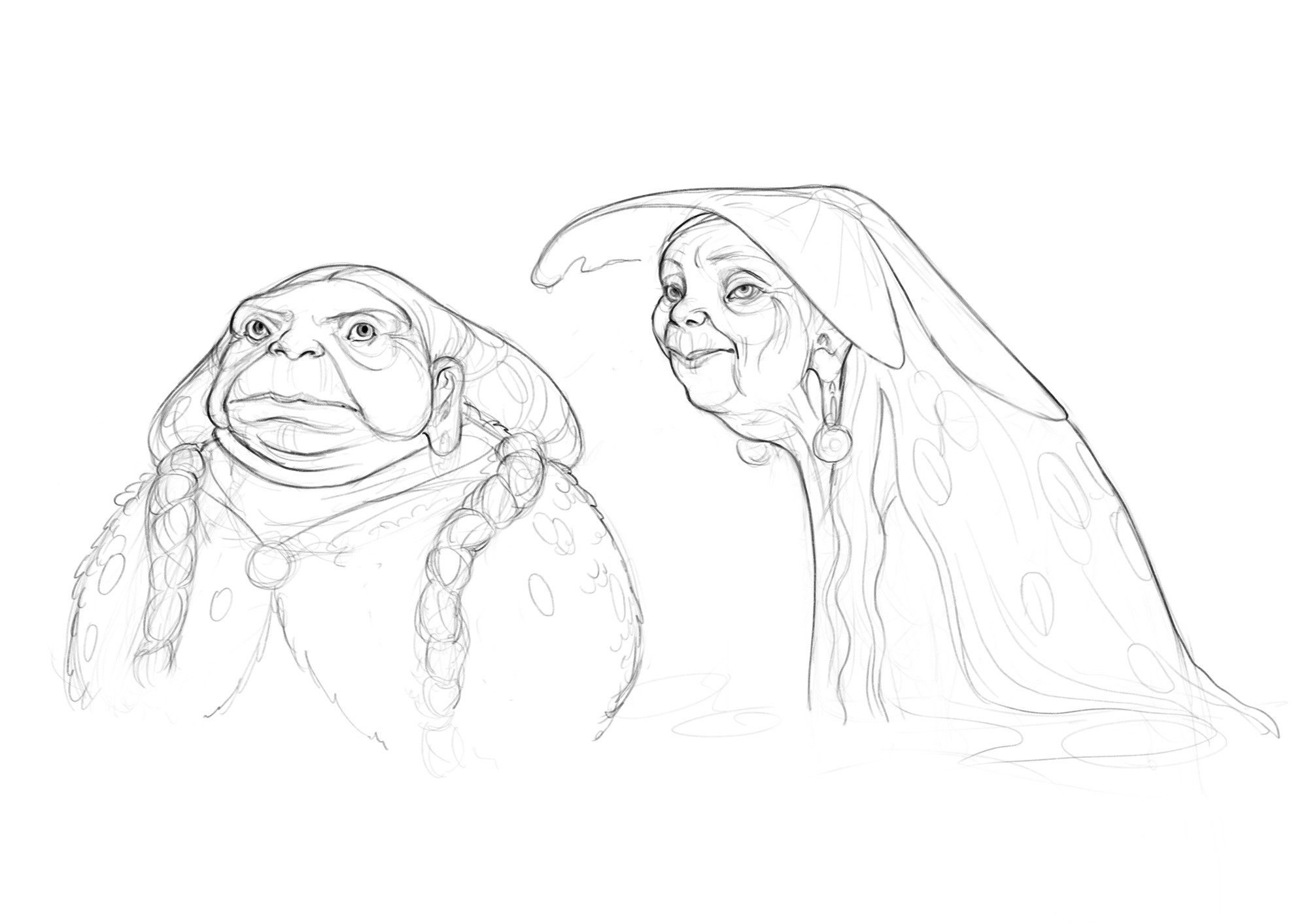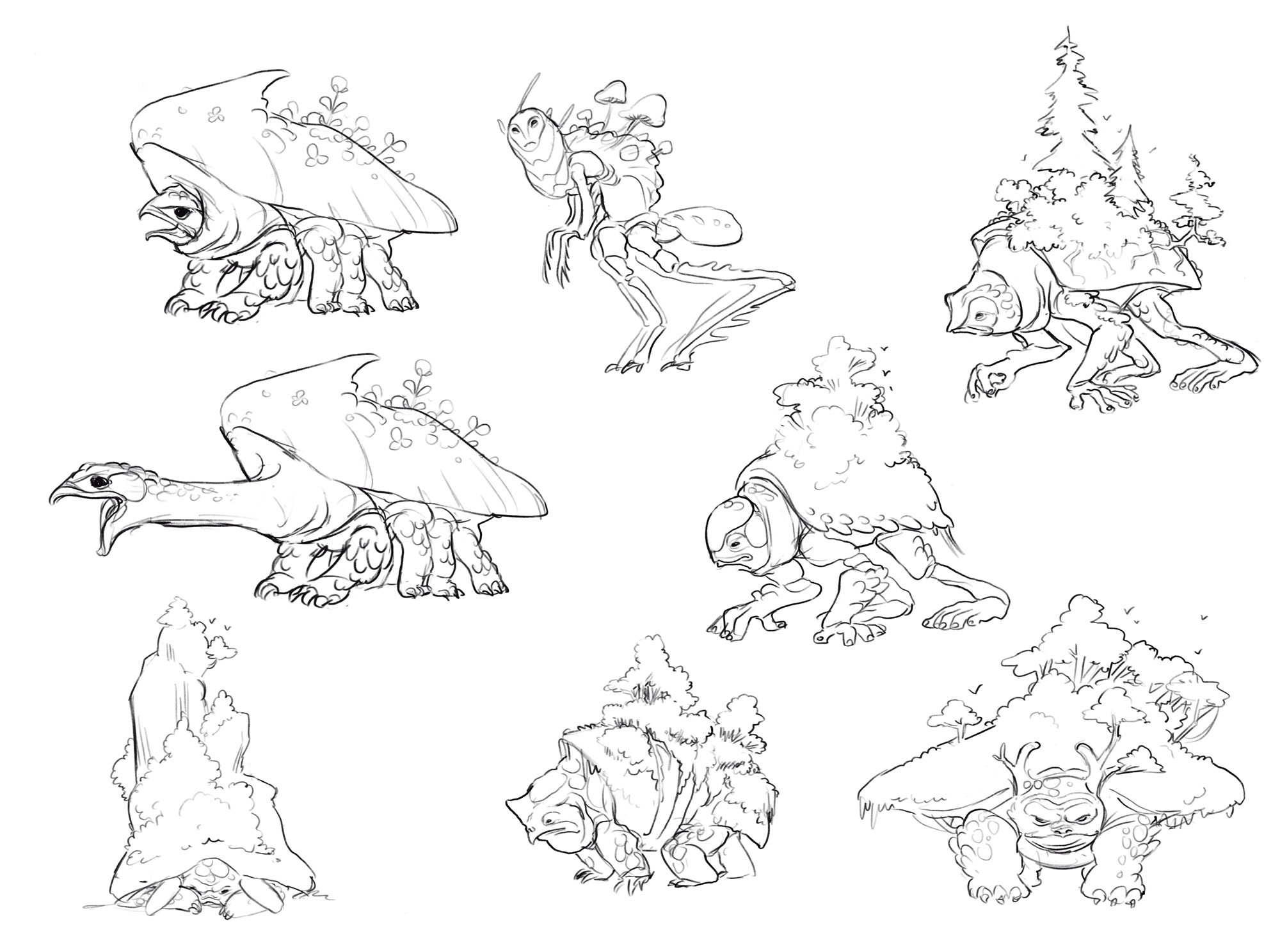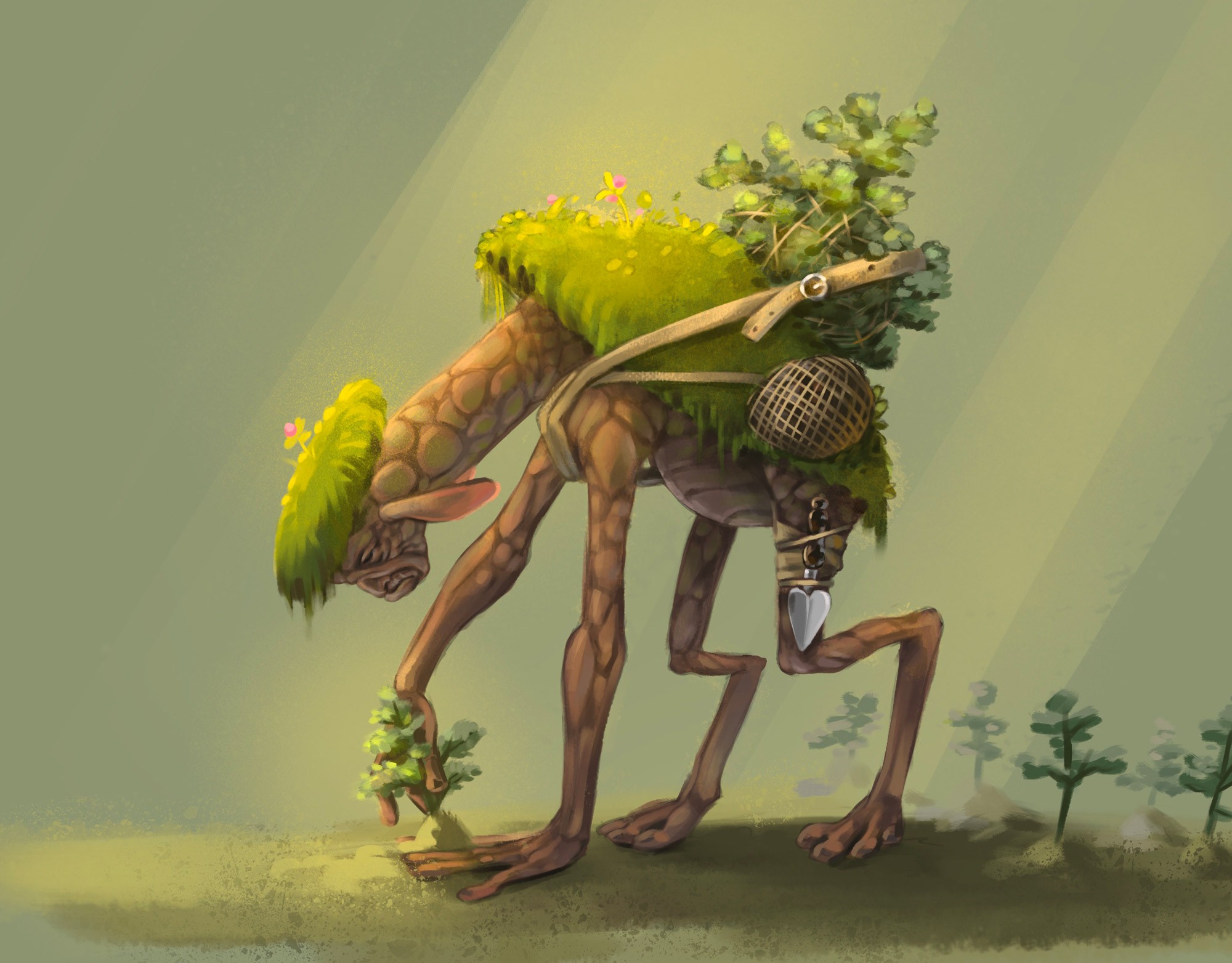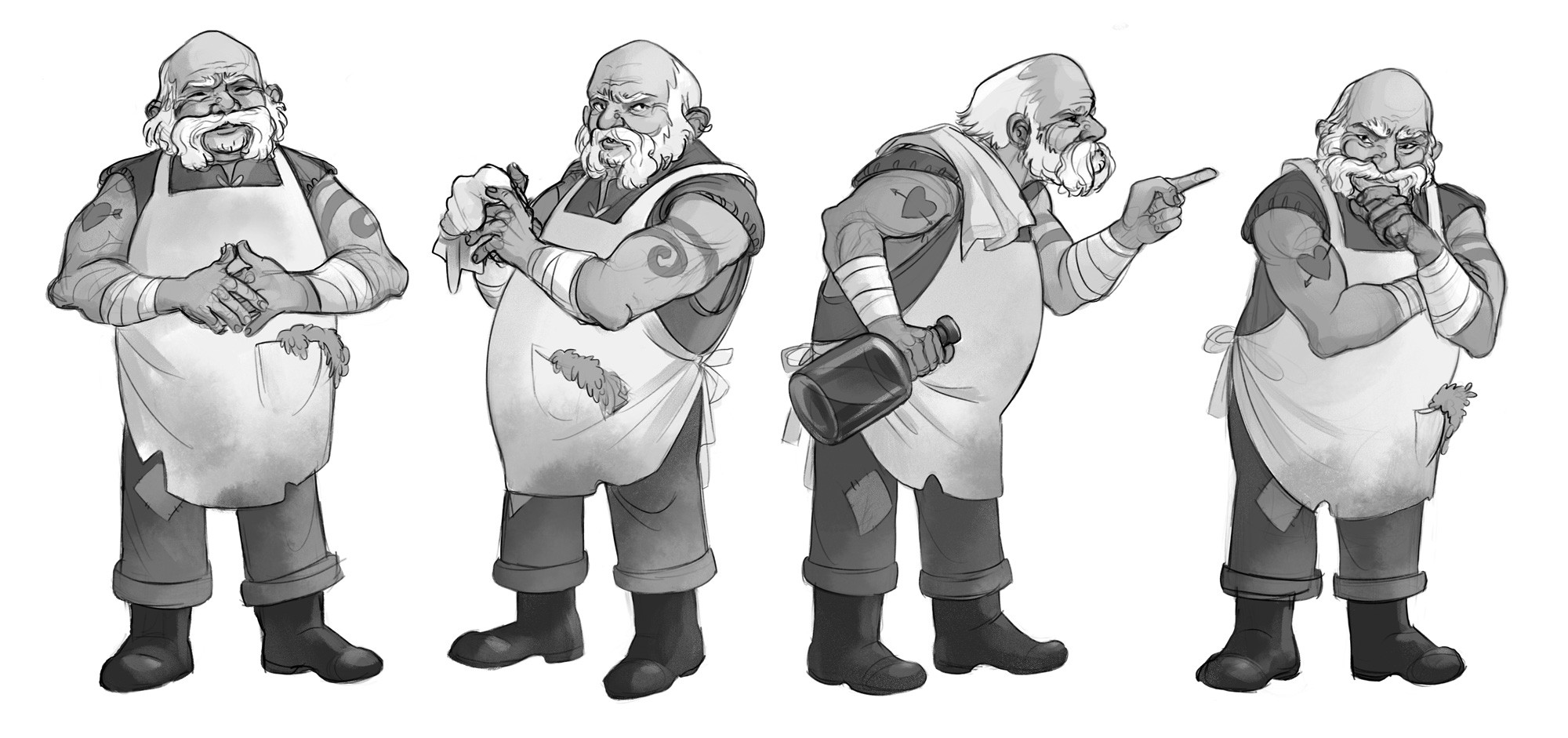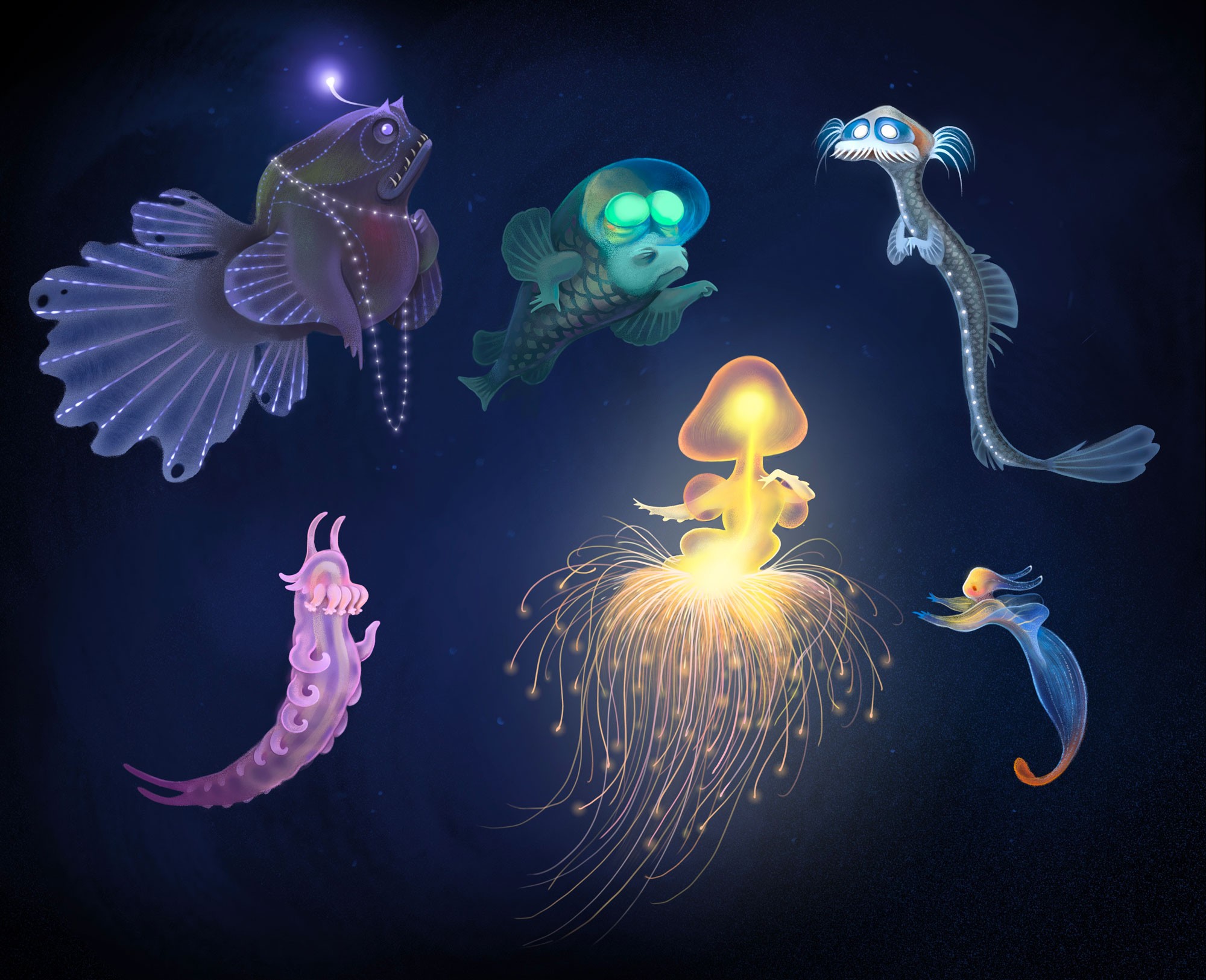 Click or press the escape key to close