Jenna Stokes
Szia! Jenna here! I am a narrative-driven illustrator born in Toronto and raised around Hungarian culture. Illustrating fantastical narrative is what drives me and encapsulates my infinite passion for retelling fairy and folk tales. I gravitate to projects ranging from novel illustration to production and stage design. Storytelling is an essential part of my work, and I strive to lure in the viewers, to ignite their imagination and inspire. My greatest influences are European folklore, mythology, fairy tales, anything historical, and fantasy works including J. R. R. Tolkien, C. S. Lewis, and Andrzej Sapkowski
Big Little World
Come one! Come all!
Welcome to my final thesis focusing on stage production design. Since I was little, it was an annual tradition with my mother to see our favourite fantastical productions like the Nutcracker and Cirque du Soleil. I wanted to marry my love for theatre and fairy tales by putting Thumbelina on the stage. By creating motion illustrations of the stage and scenes, with promotional posters to compliment, I present the theatrical production of Thumbelina!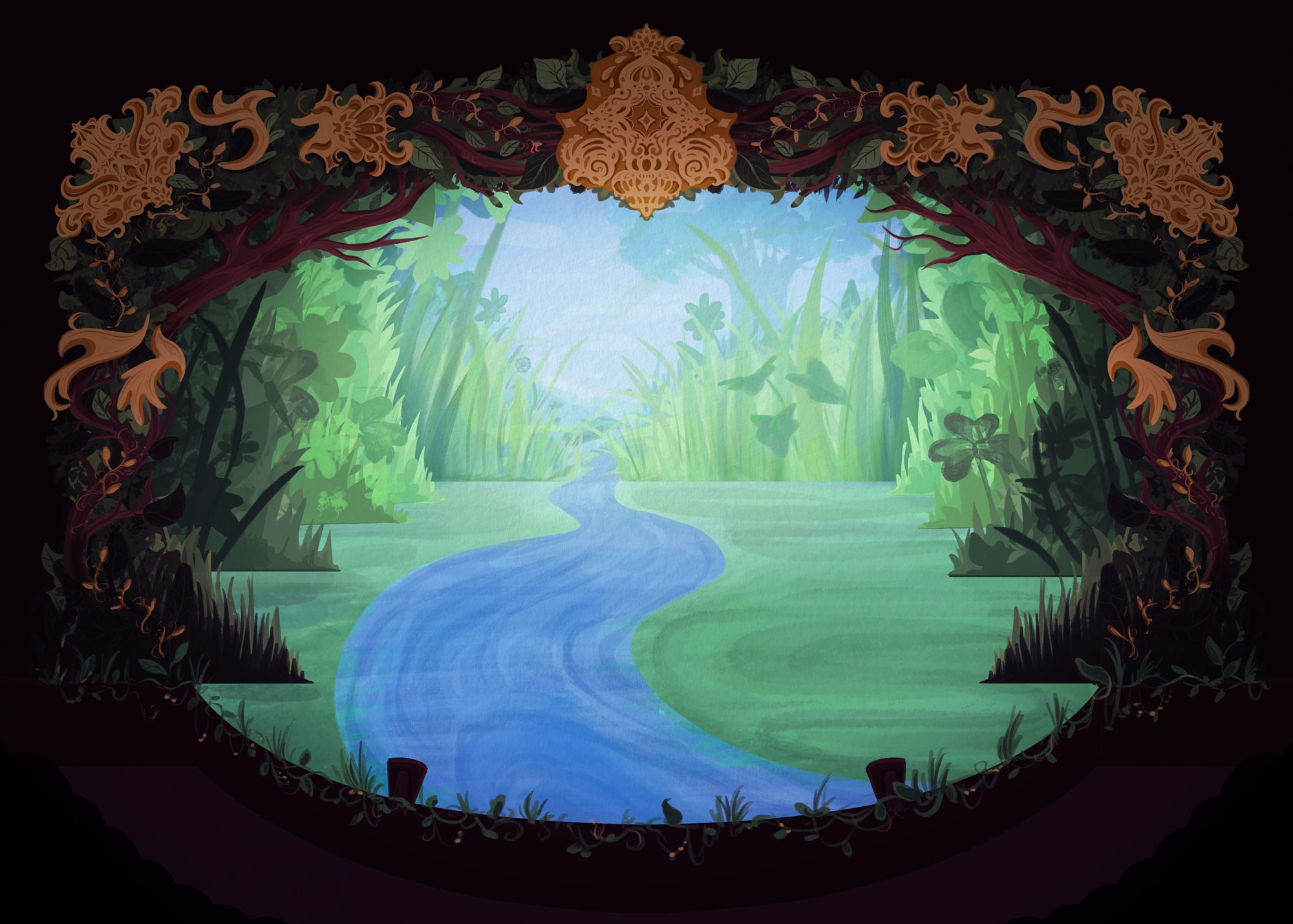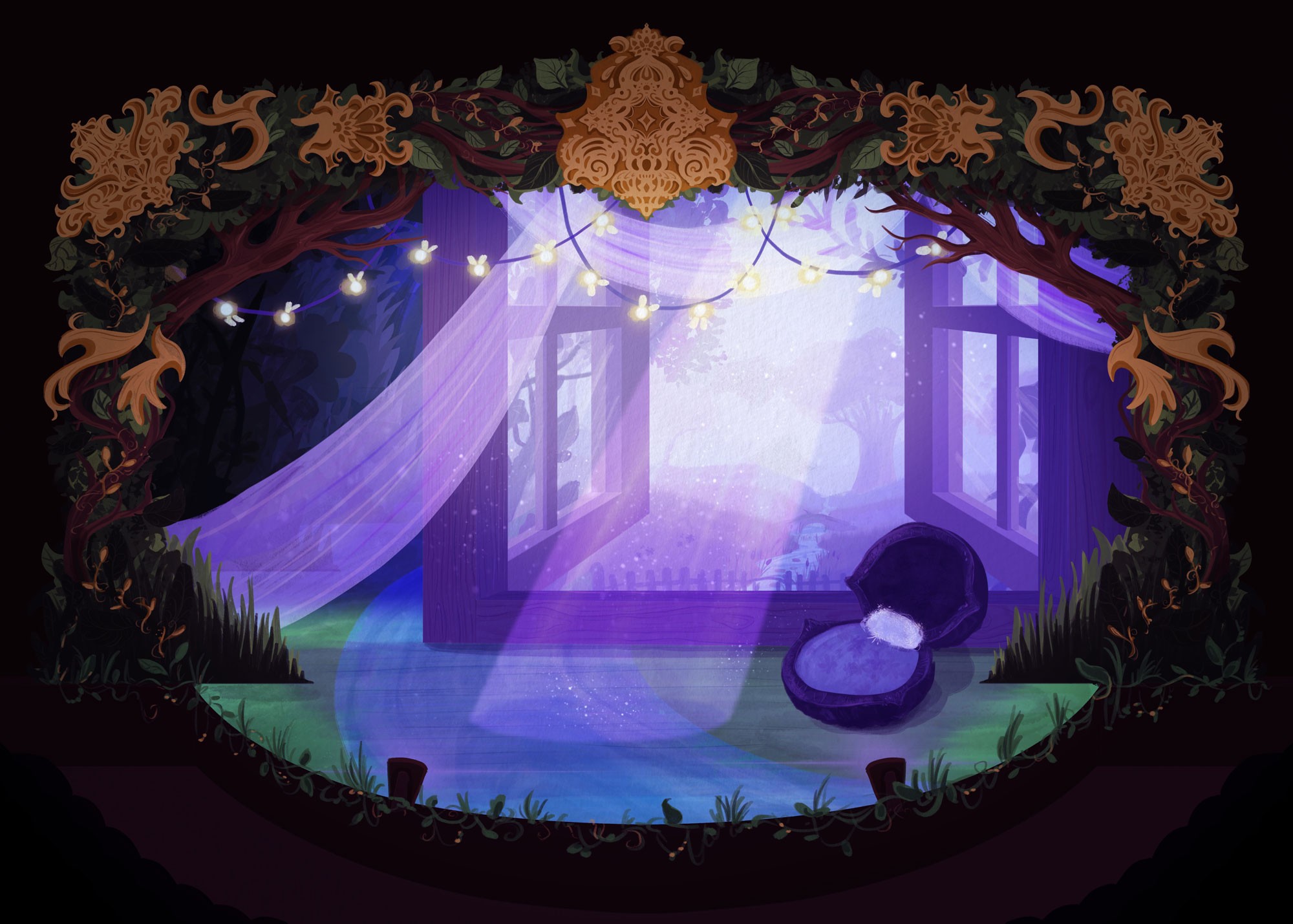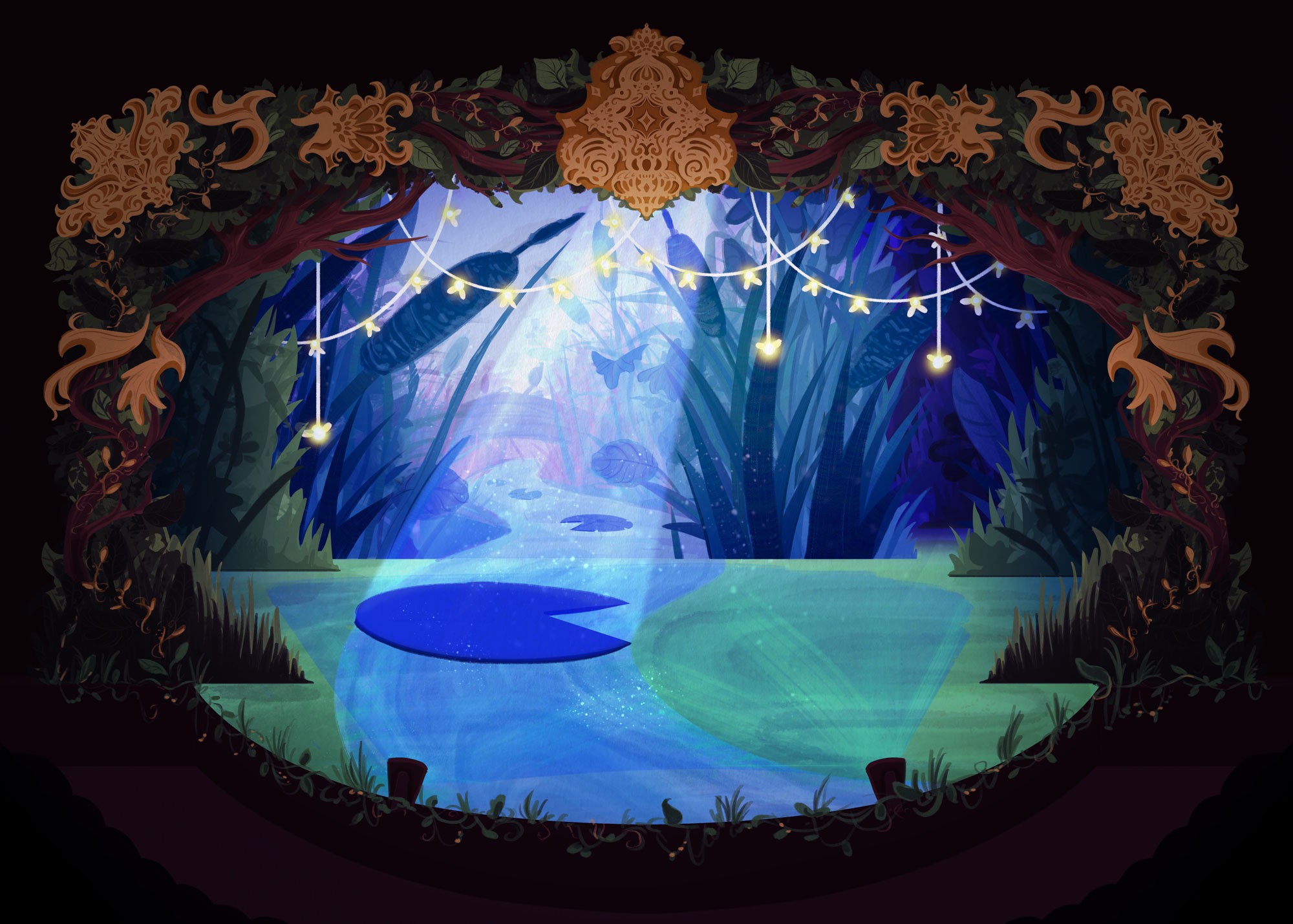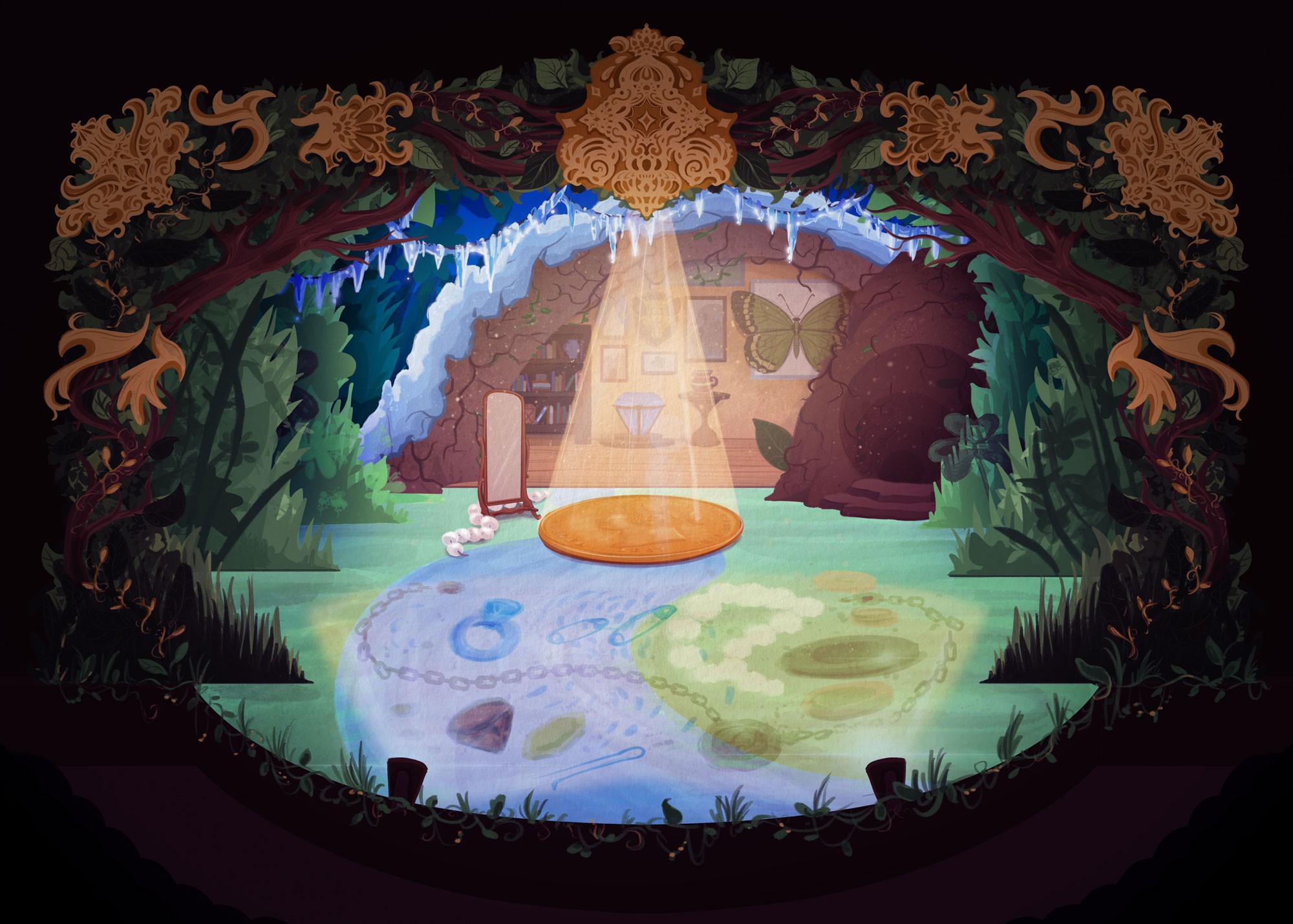 Wicked Tales
Once upon a time, there was a young maiden who wanted to illustrate her favourite Hungarian folk stories. She thought they deserved their own book covers and wanted to emphasize the dark and twisted nature of these narratives. Through this, these old stories are retold, in a newer, more disturbing light.
Folk tales are ominous warnings after all…
I Met a Boy
Wary and perturbed is how I felt when reading Sarah Gailey's "Bread Milk and Salt." This is how I chose to illustrate the story. I focused on the horror element of the narrative by using the symbolic wings to create unnerving images.

Does it make your eyes twitch and itch?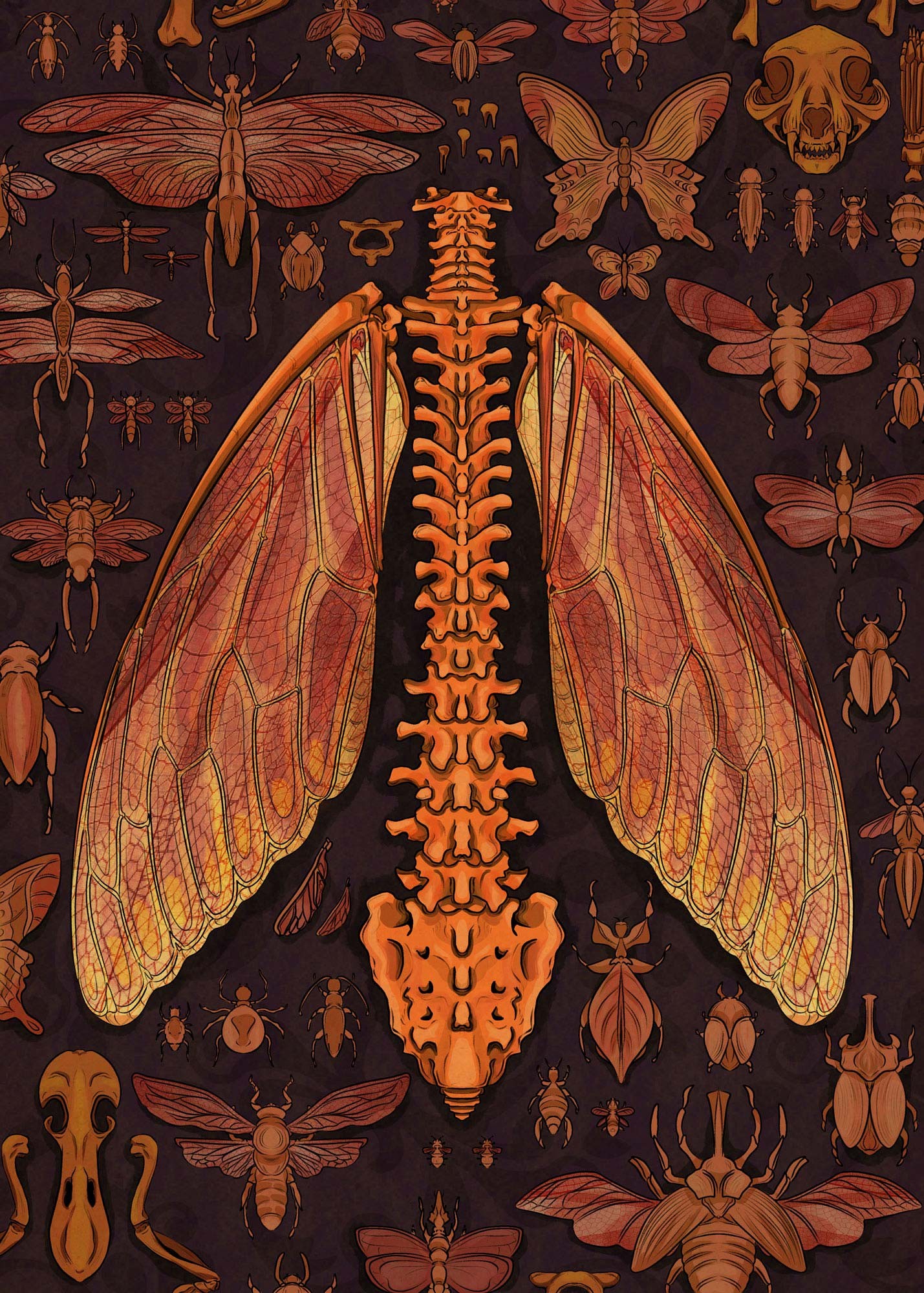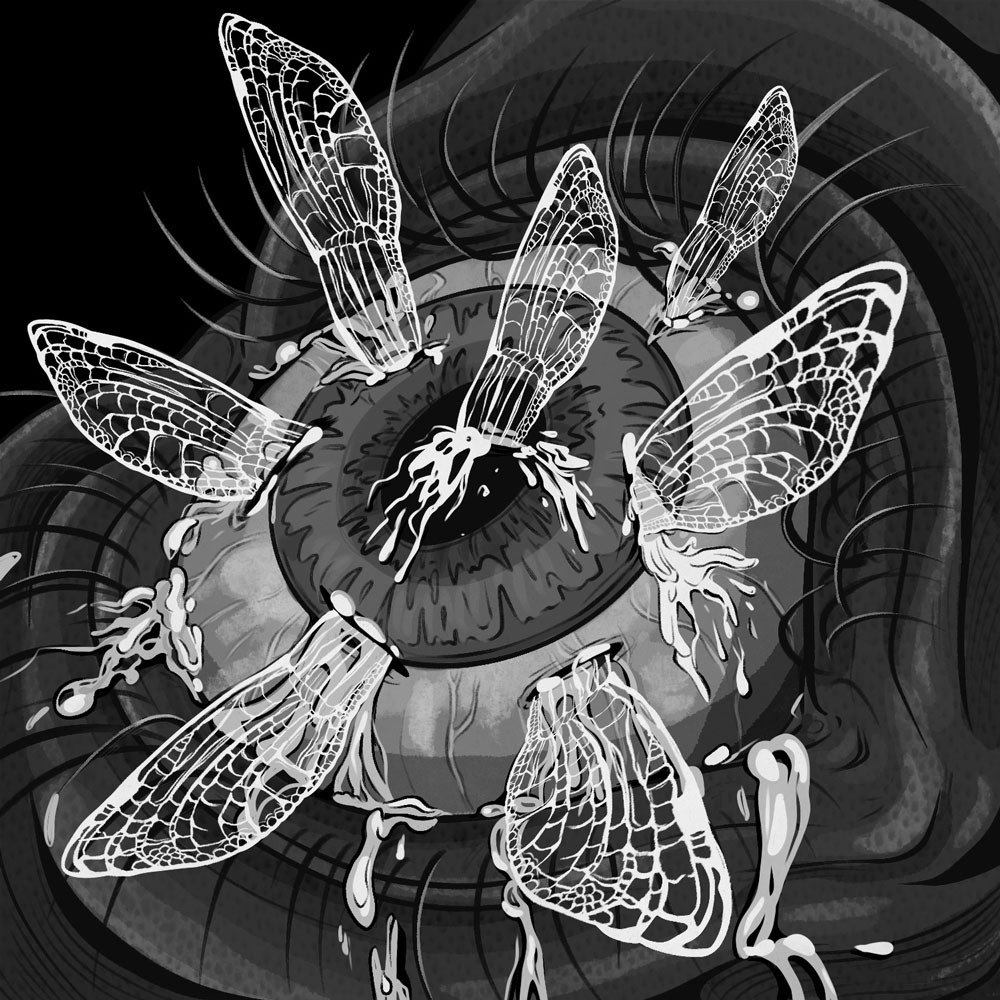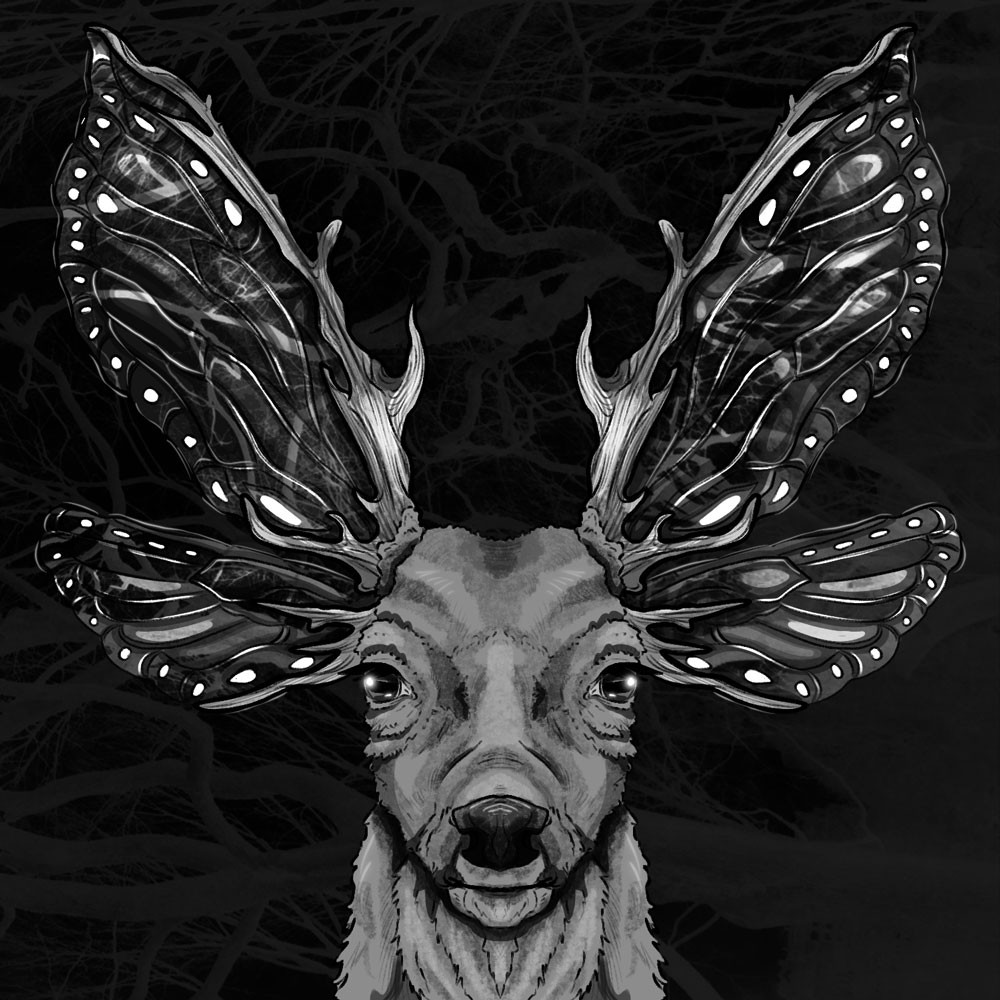 The Lurking Ler
Follow me as I trek through the unnerving halls of my college dormitory building. It houses the most interesting but terrifying creatures, who know your every move.
Tasked to turn an everyday journey into a series of postcards, I turn my dorm adventures into a familiar nightmare.
Click or press the escape key to close