ELISAR HAYDAR
Elisar Haydar a Syrian-Canadian, Toronto-based illustrator focused on making fun, weird, and exciting comics that tell stories about introspection and interpersonal relationships, coming of age, and a lot of coincidental vampires. When not doing that, Elisar is running a homebrew D&D campaign and collecting fun earrings.
Brenda Clark Book Award
PHILLIPA FAIRUZA GETS FRACTURED!
In a demon summoning gone wrong, Phillipa "Pip" Fairuza accidentally severs her own reflection from herself and gets possessed by a malicious entity. With the help of her friends Zeke and Schmidt, Pip needs to find a way to undo the possession and put herself back together again. This original 60+ page comic is a coming of age story about three friends who learn that no problem can be solved without help and an open mind—and a lot of humour along the way.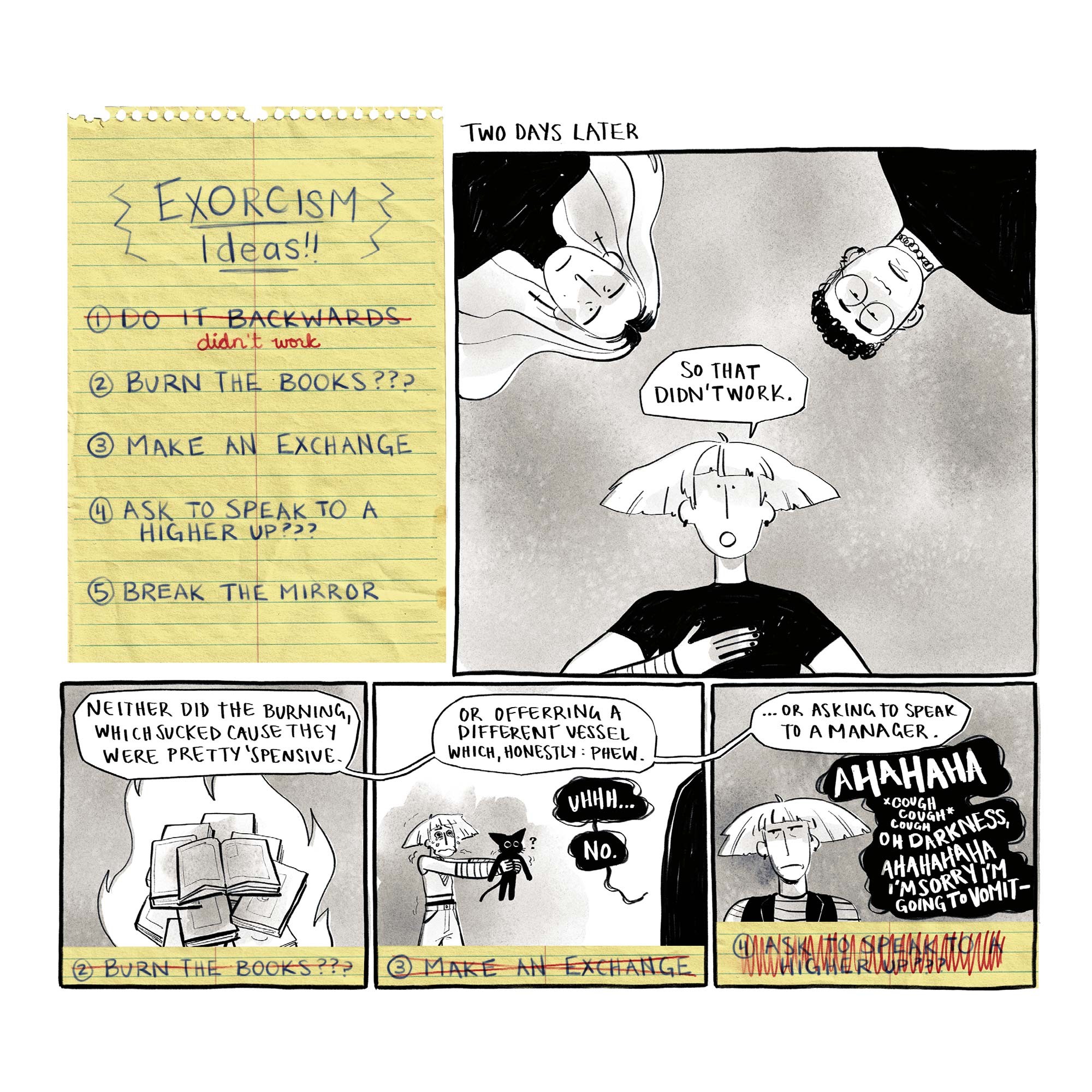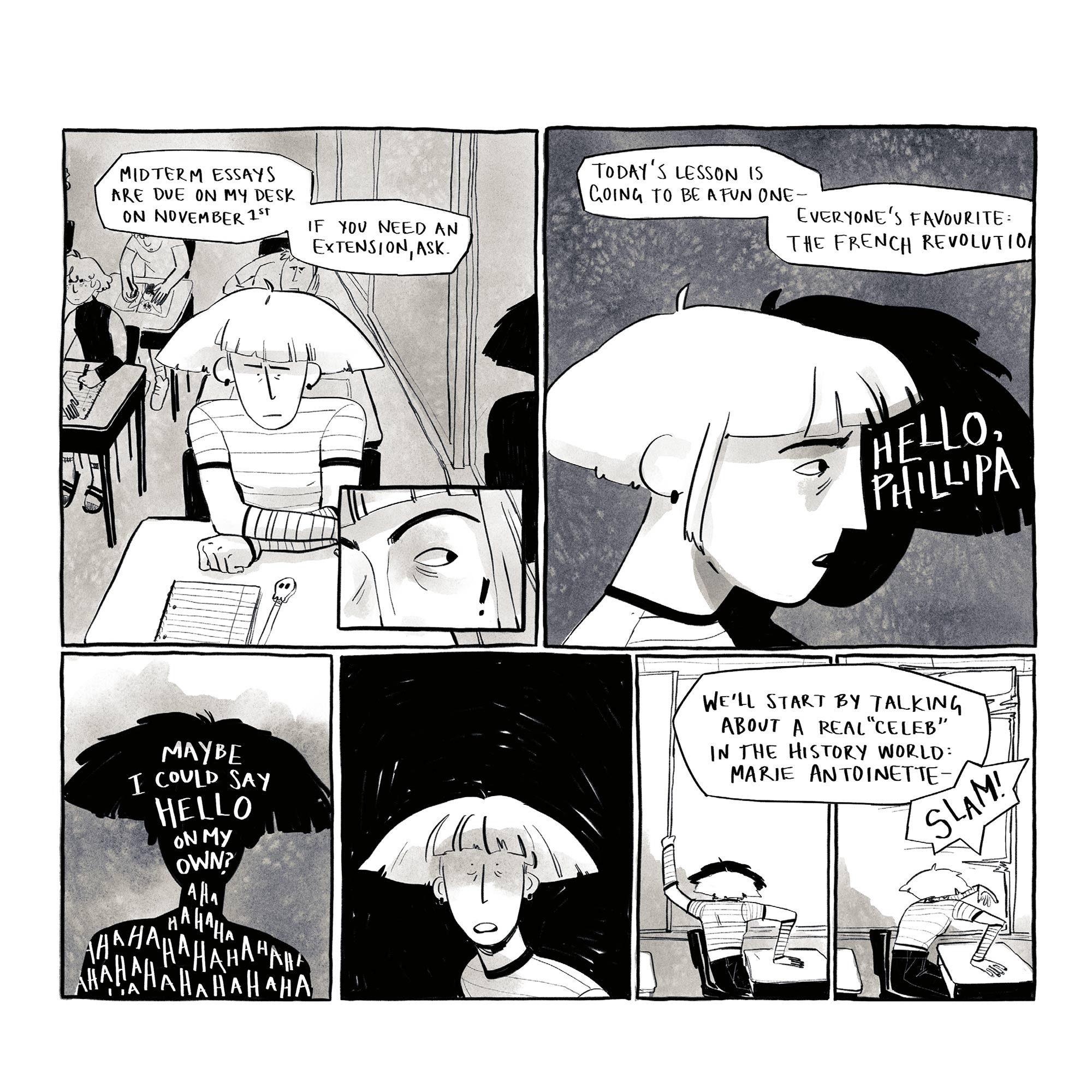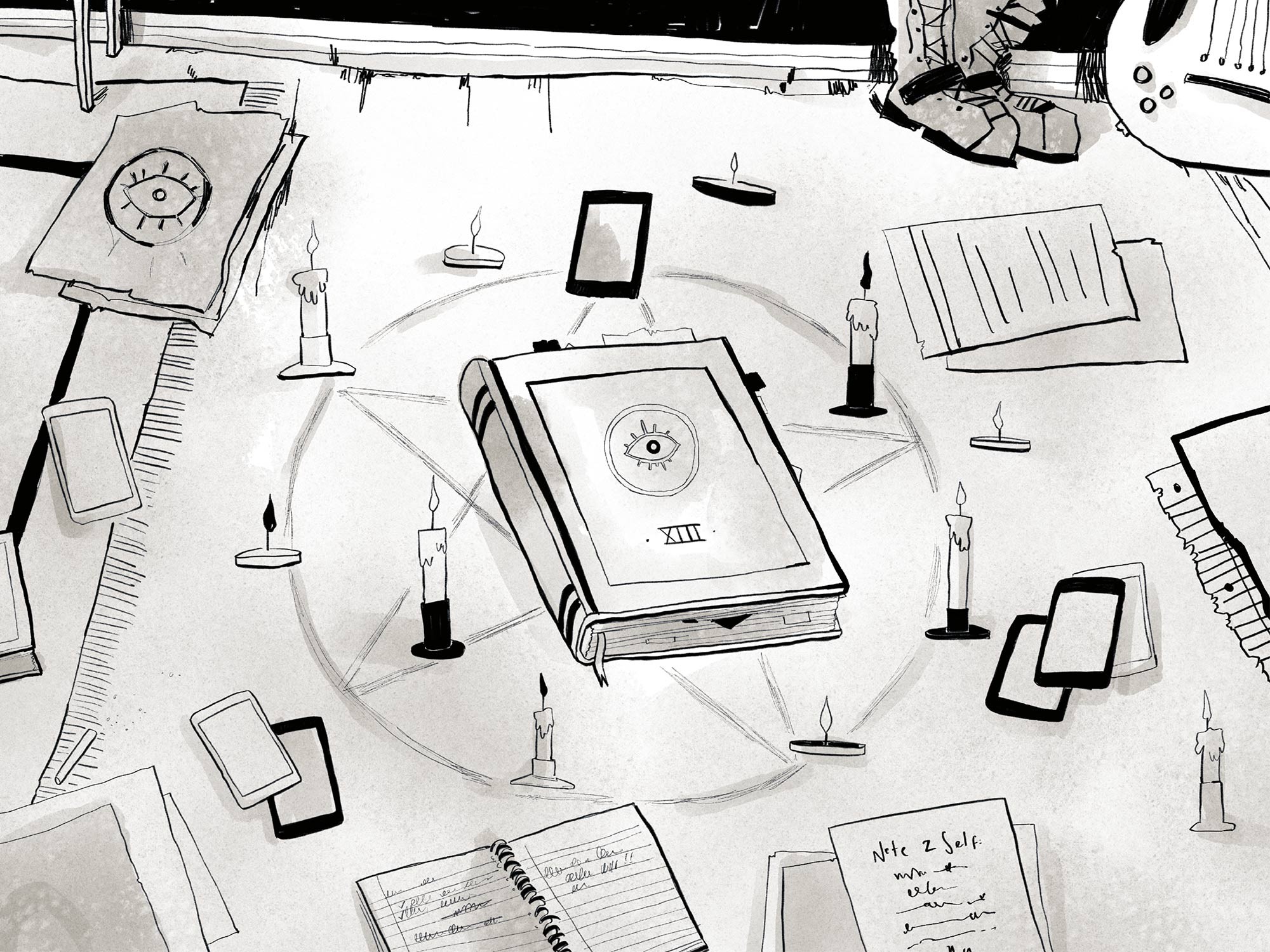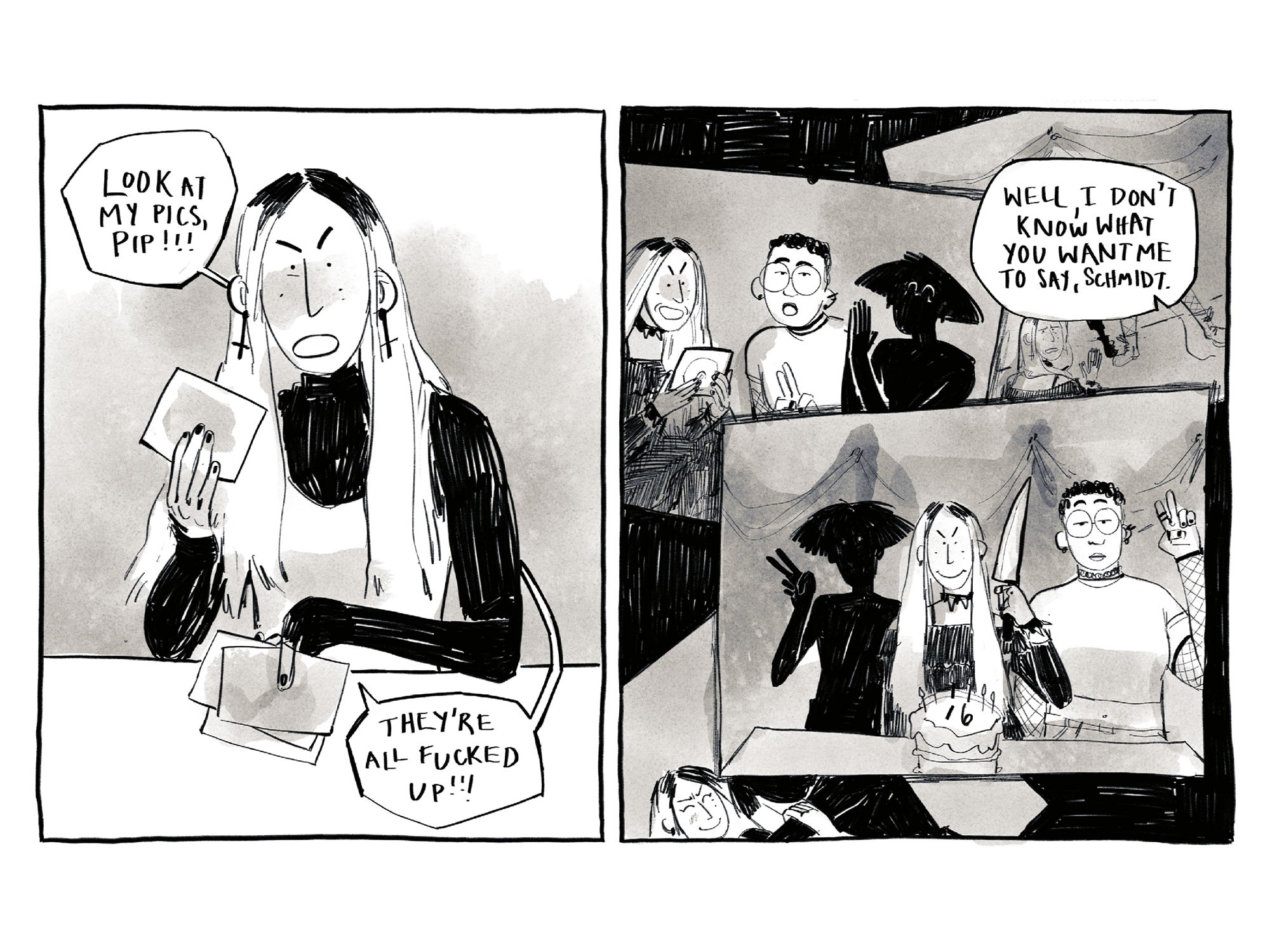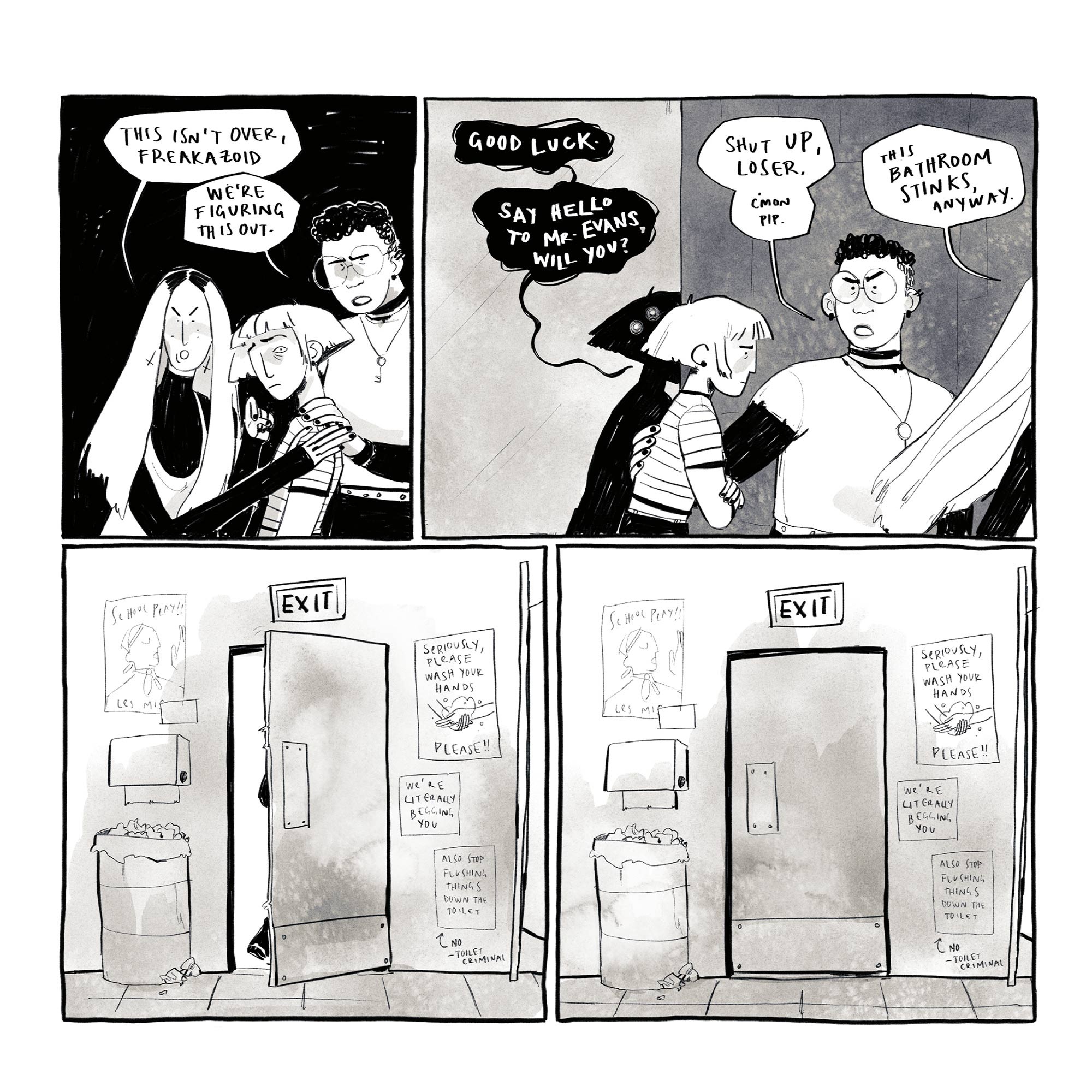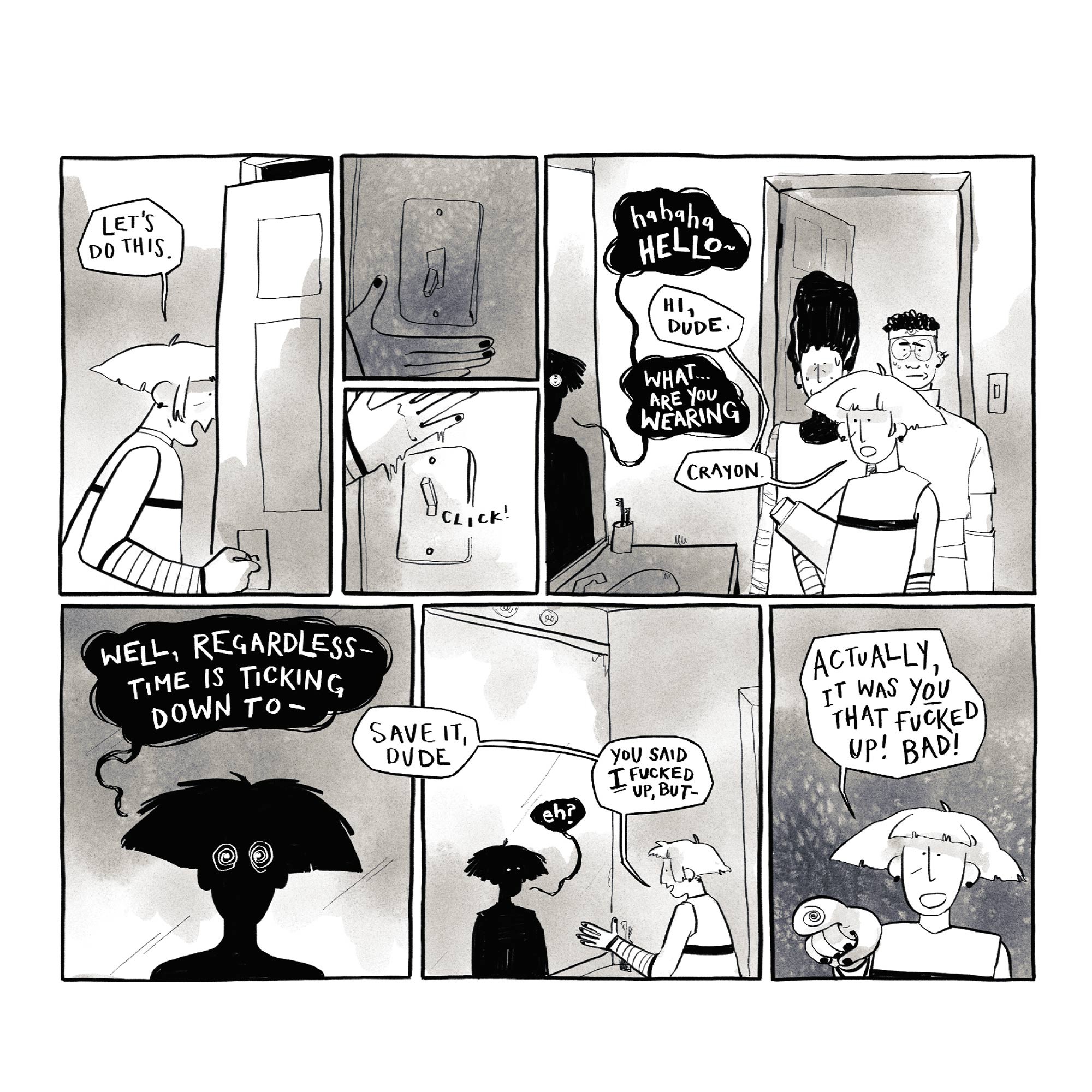 WHAT LIES UNDERNEATH
What Lies Underneath is an 18-page illustrated rumination on death and disease, and our relationship with decay and our bodies. Taking inspiration from Mary Roach's Stiff this visual exploration layers mylar and graphite to create a denseness that reflects the complexity of life in death.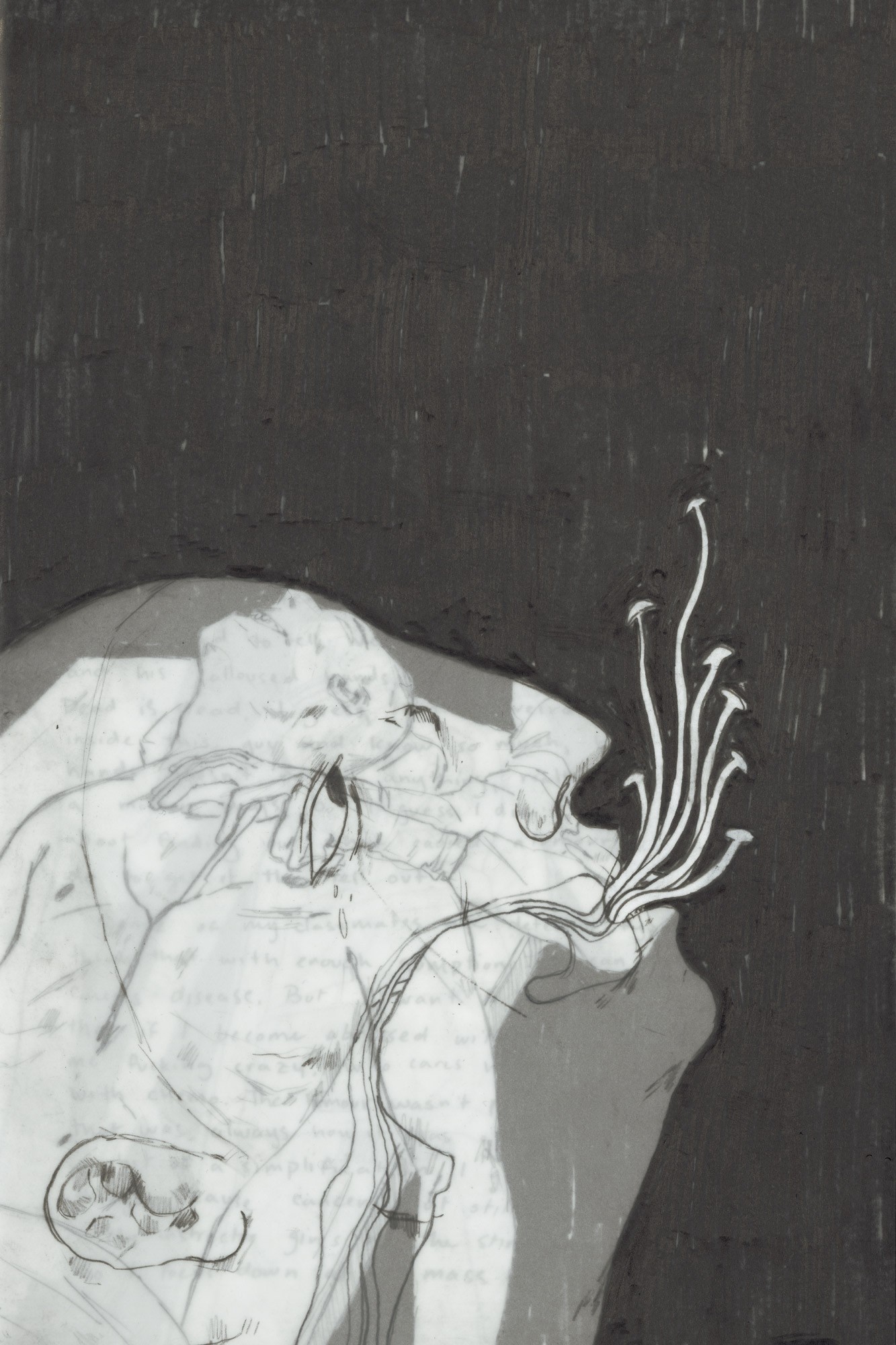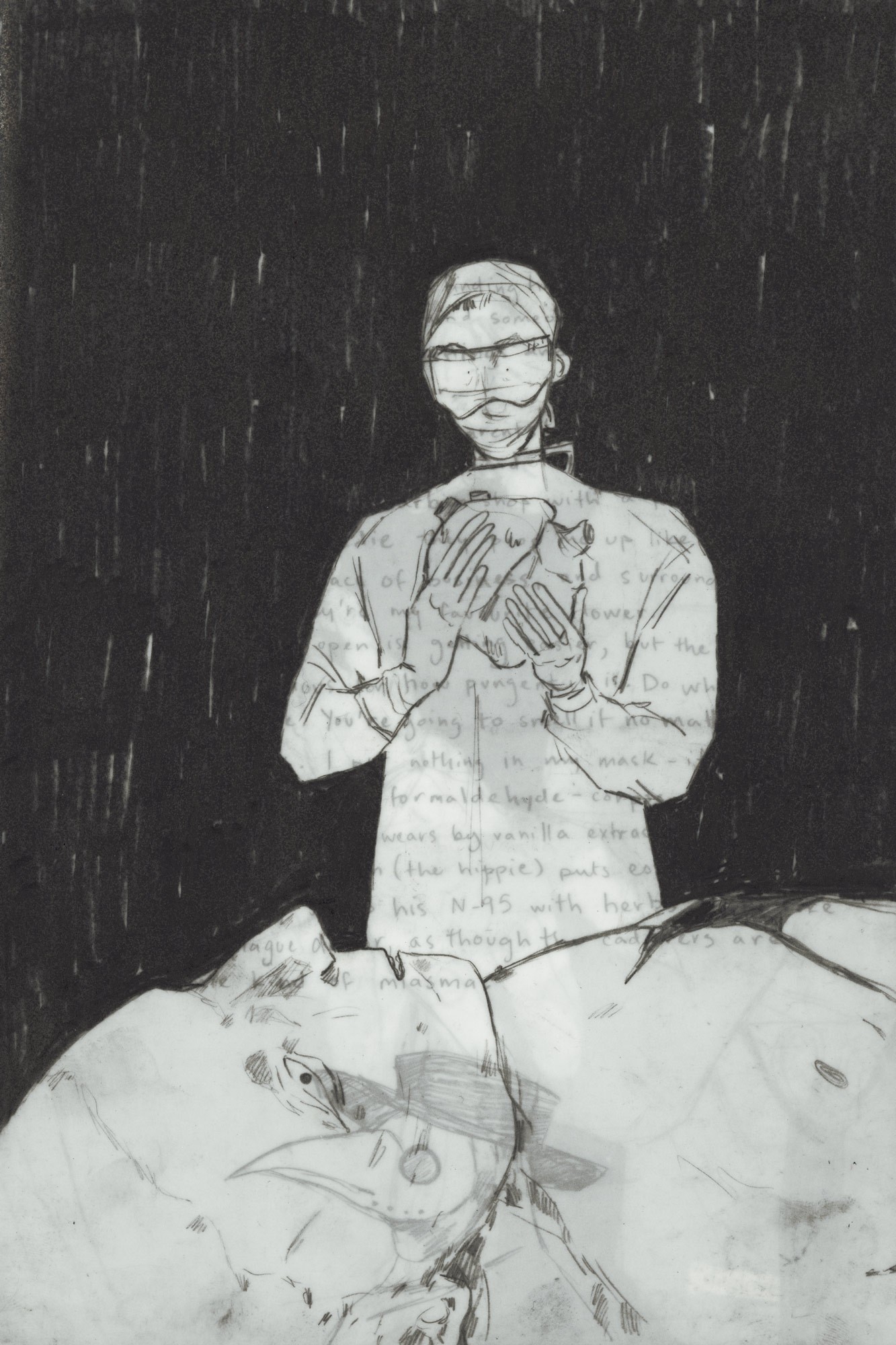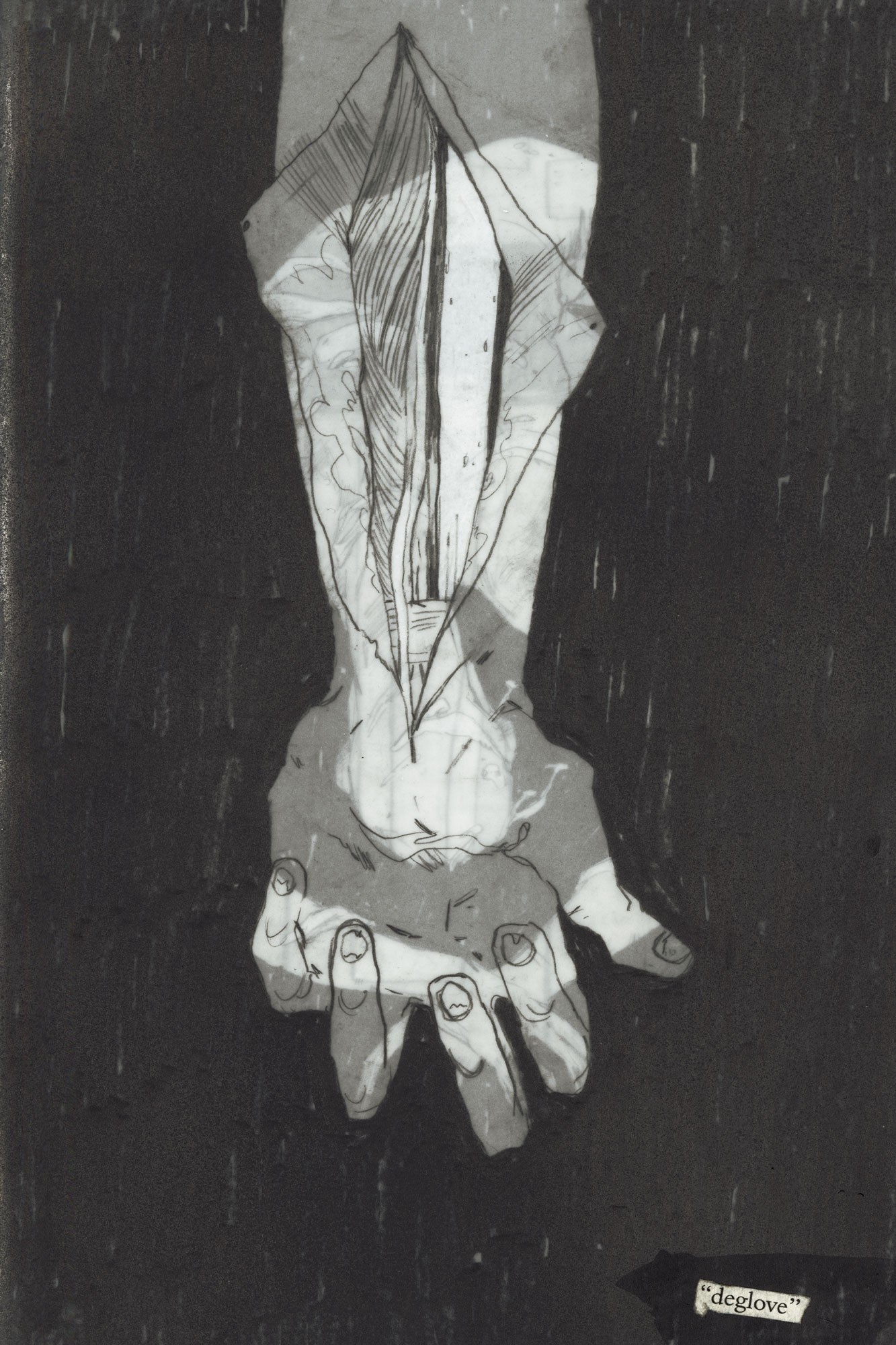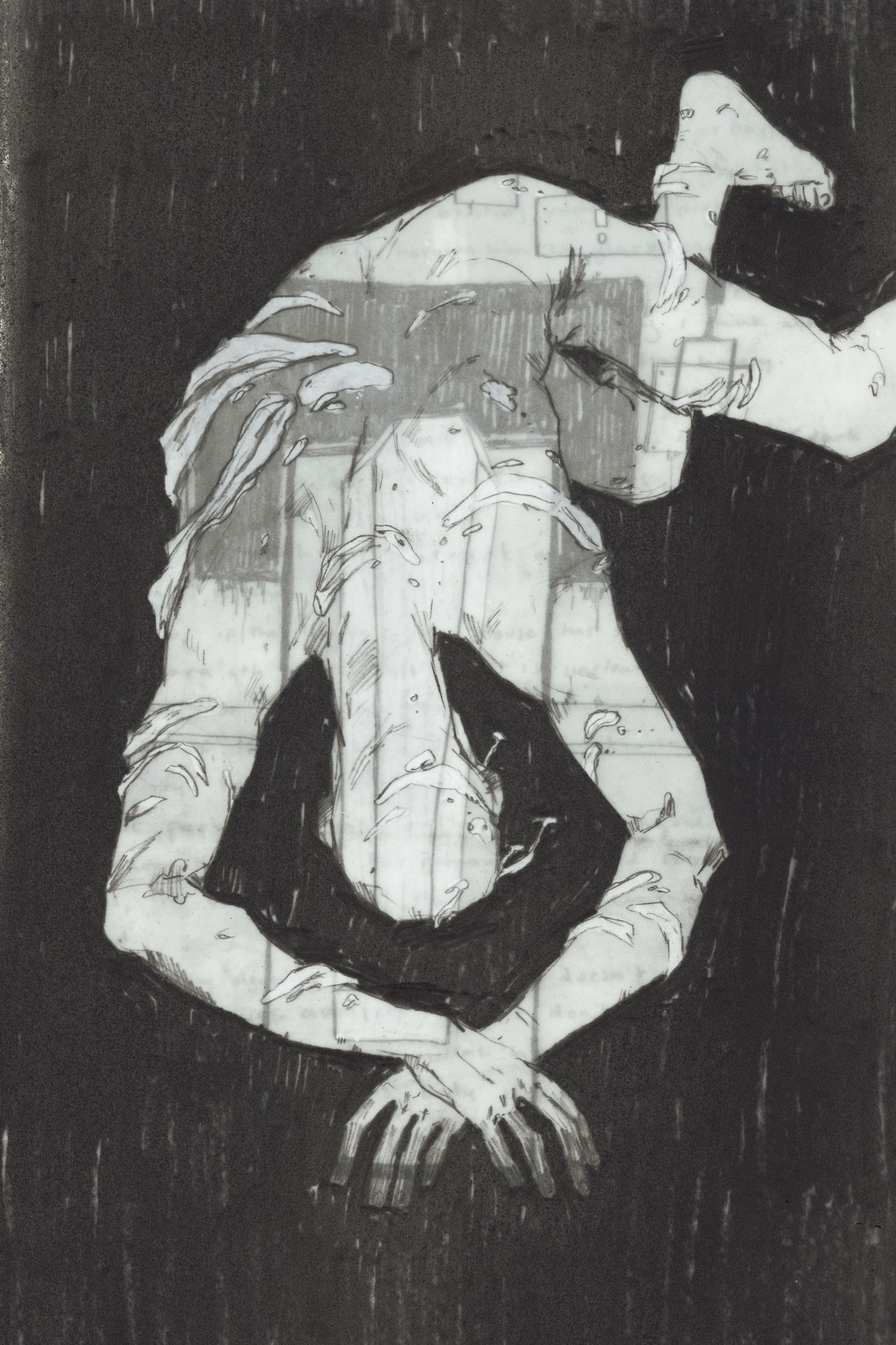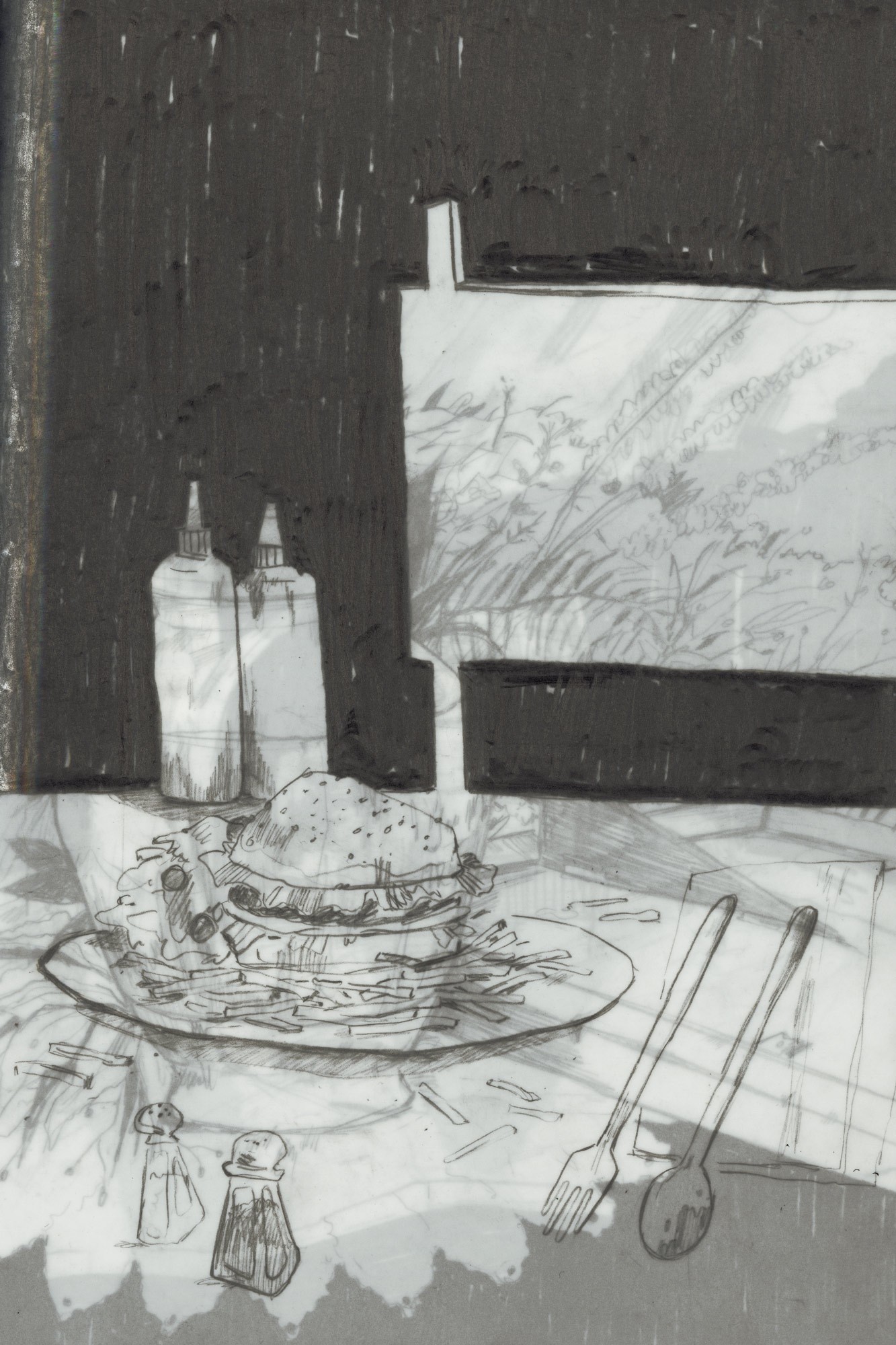 TENANT
A woman reprimands a fellow occupant in her home. Tenant is a 3-page original introspective comic based on the prompt "Out of sight, out of mind."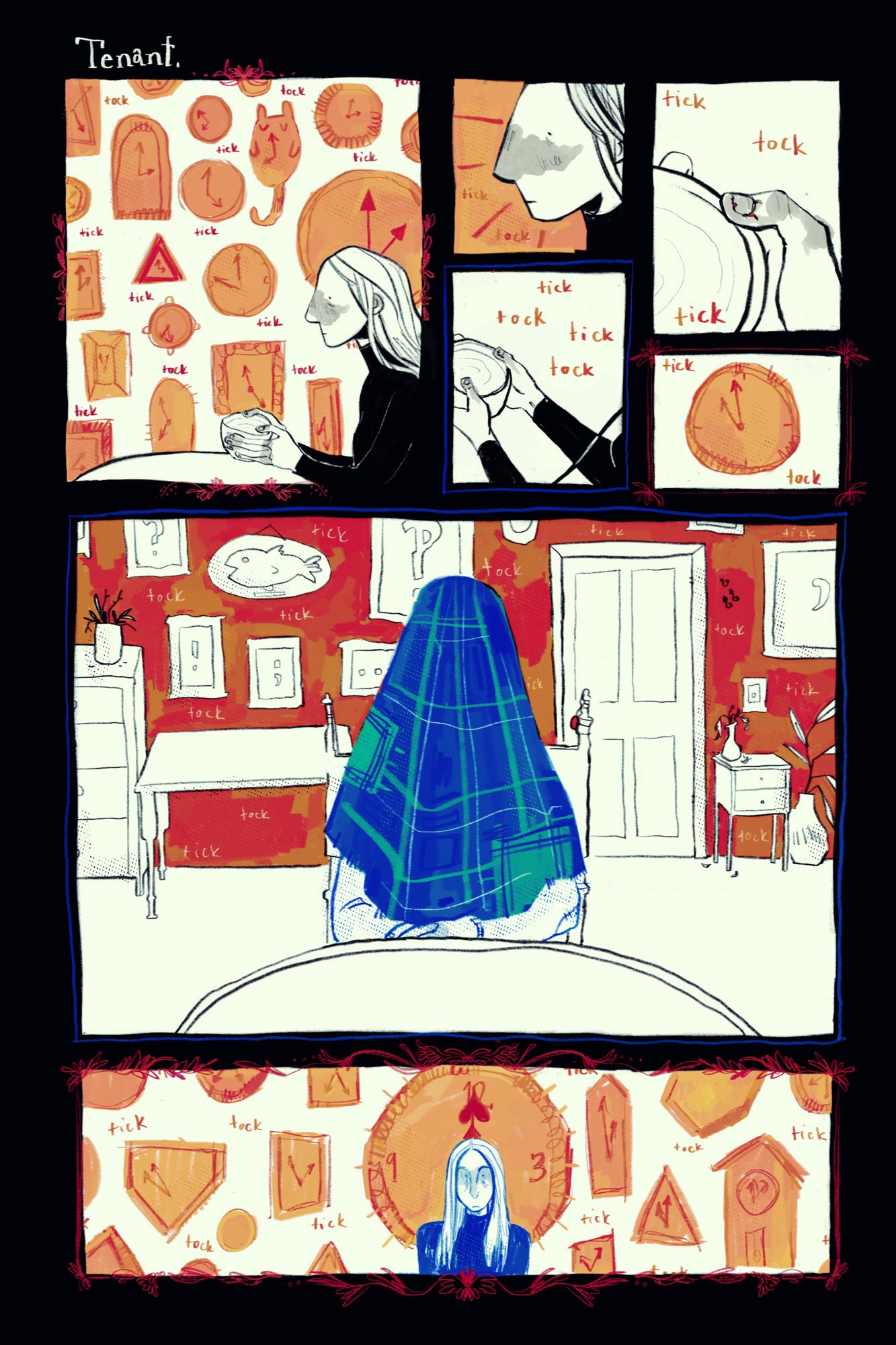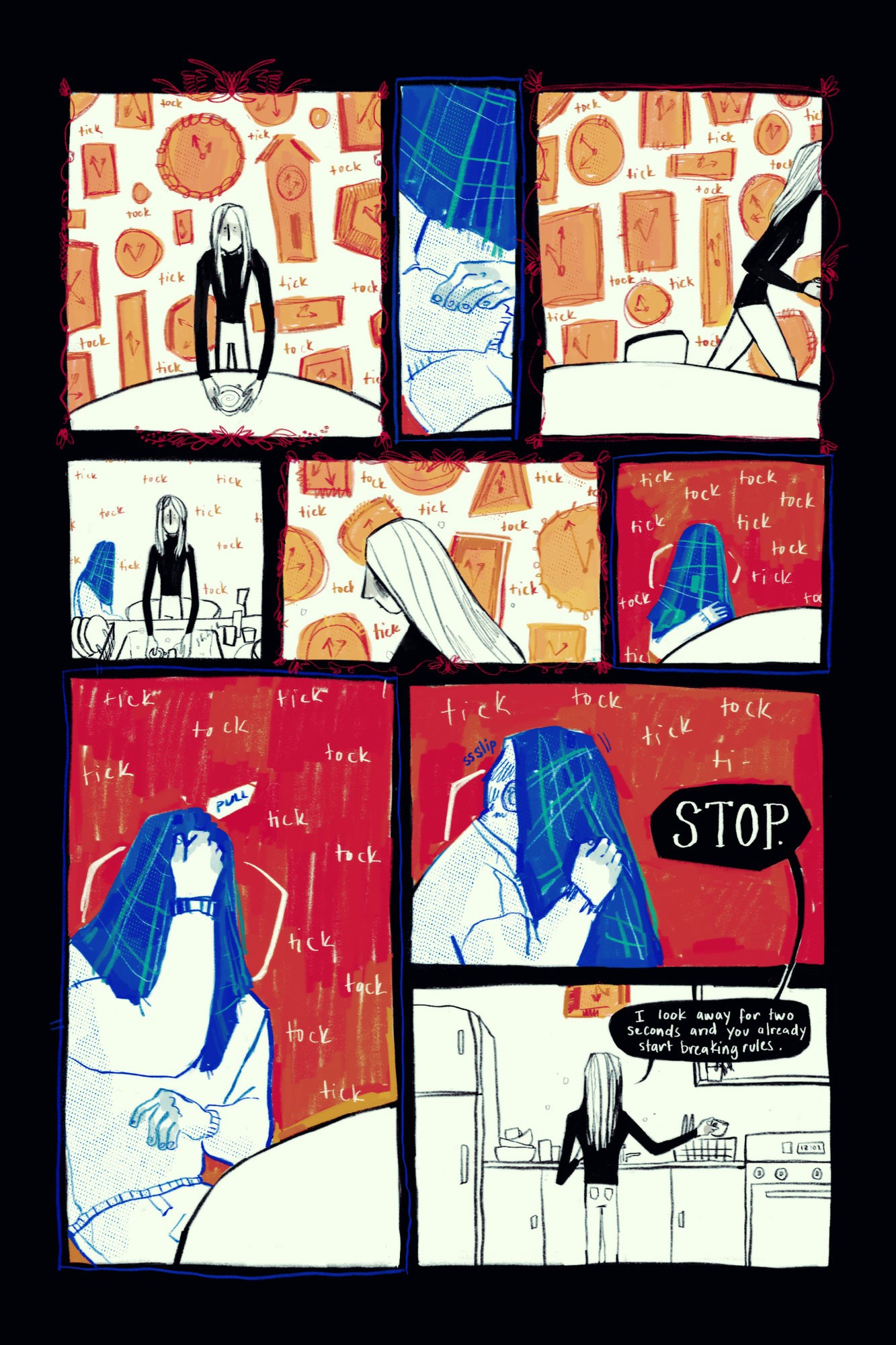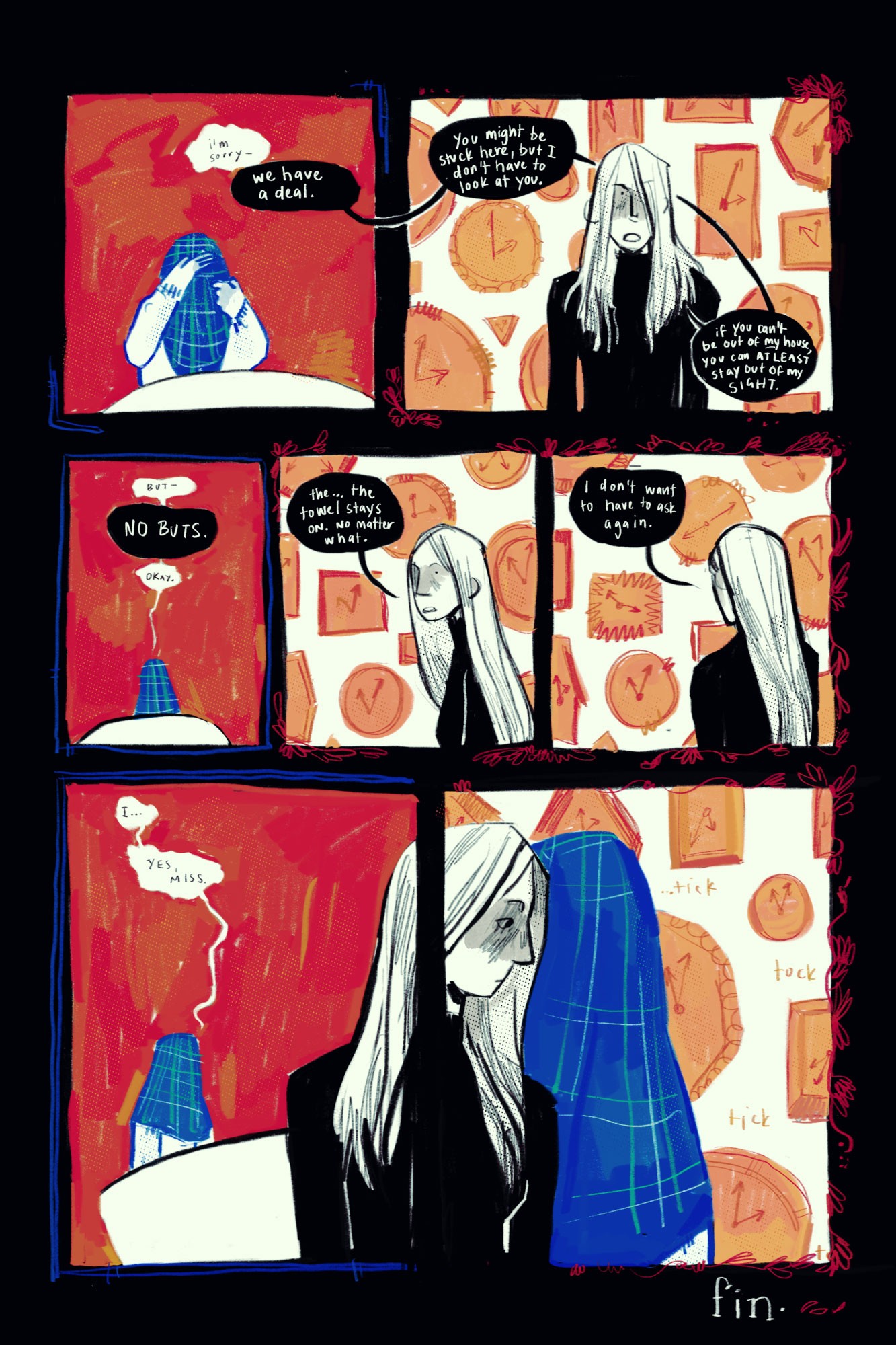 MOVE IN DAY
A vampire encounters a fairy in a subway station, which can only mean bad news. Despite her roommates' doubts, she believes she's avoided any consequences—until an unexpected visitor appears at their front door, bags in hand. Move In Day! is a 6-page original comic introducing three monstrous roommates just trying to get by in the big city.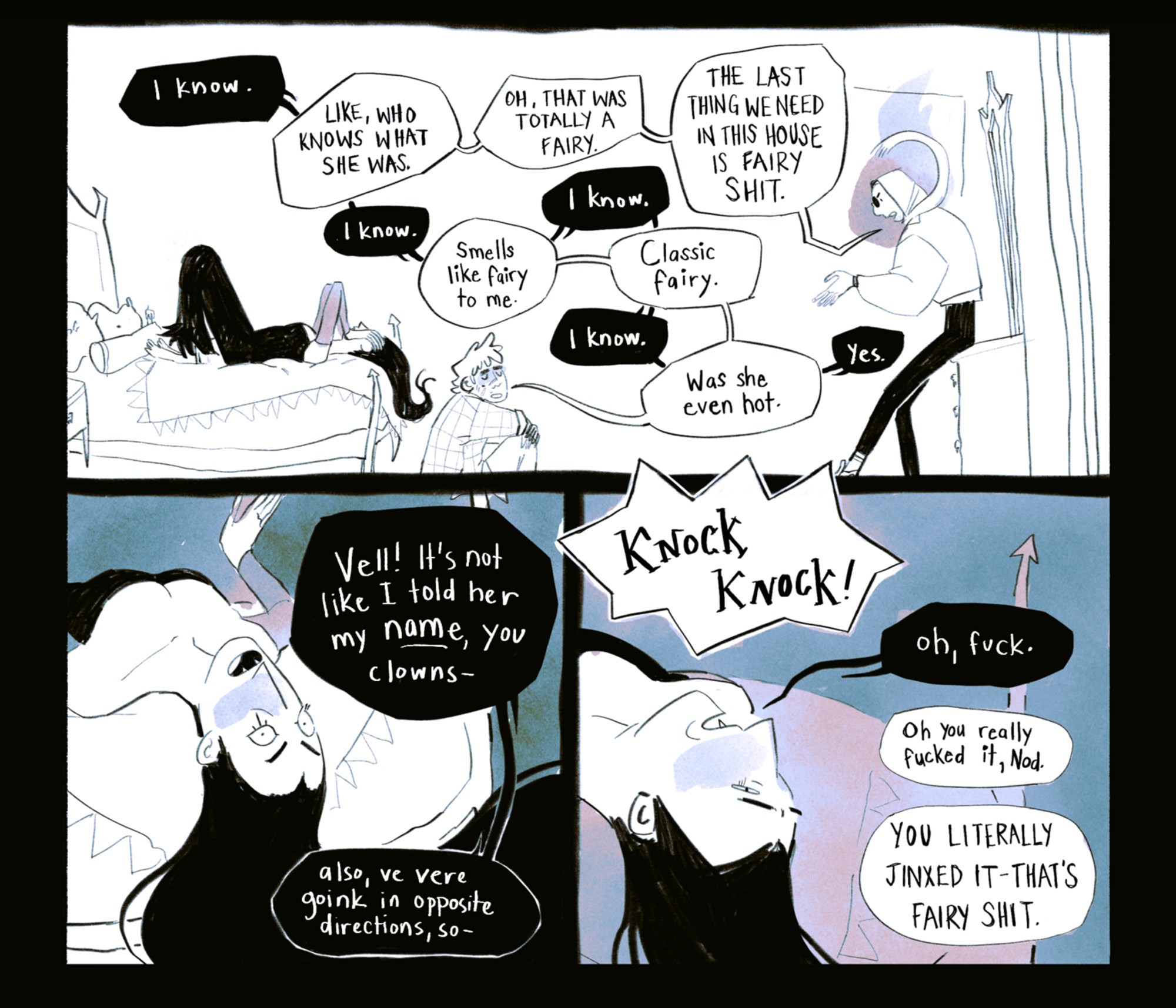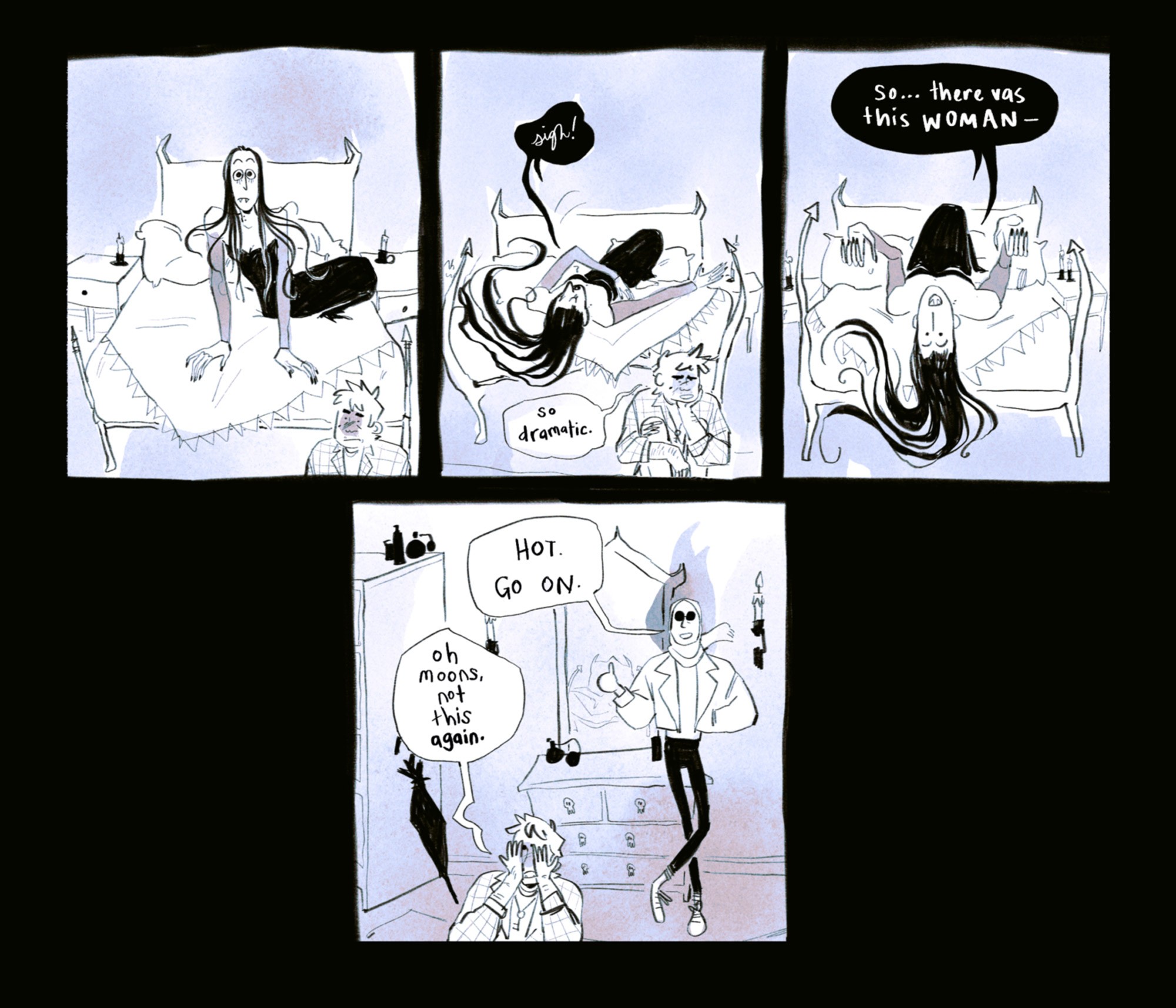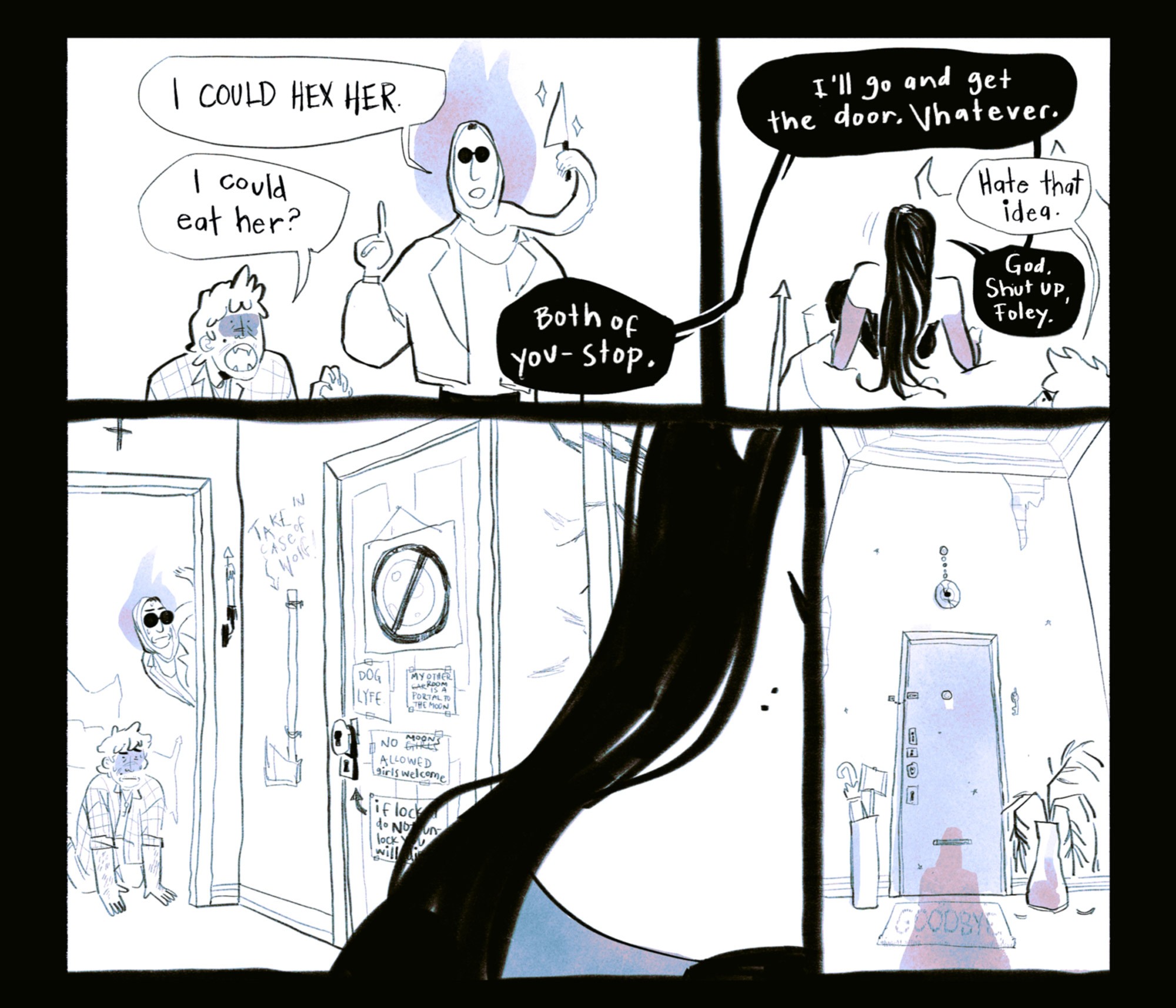 Click or press the escape key to close