Oliveah de Meester
Oliveah de Meester is an Ottawa, Ontario, based illustrator. Inspired by her passion for films and visual storytelling, she enjoys illustrating pieces that are grounded in narratives.
Oliveah enjoys exploring different ways to express a story visually, whether that is through visual development for films and television, or designing immersive posters and packaging. She believes that to be at your creative best, you should not overthink it and allow yourself to explore all possibilities.
Cereal Tales
Cereal Tales is a series of three cereal box designs based on classic fairy tales. Each box has a front cover, nutritional information and story summary on the sides, and an interactive game on the back. These boxes are intended to be props in film or television, or collectable packaging that pulls on nostalgia!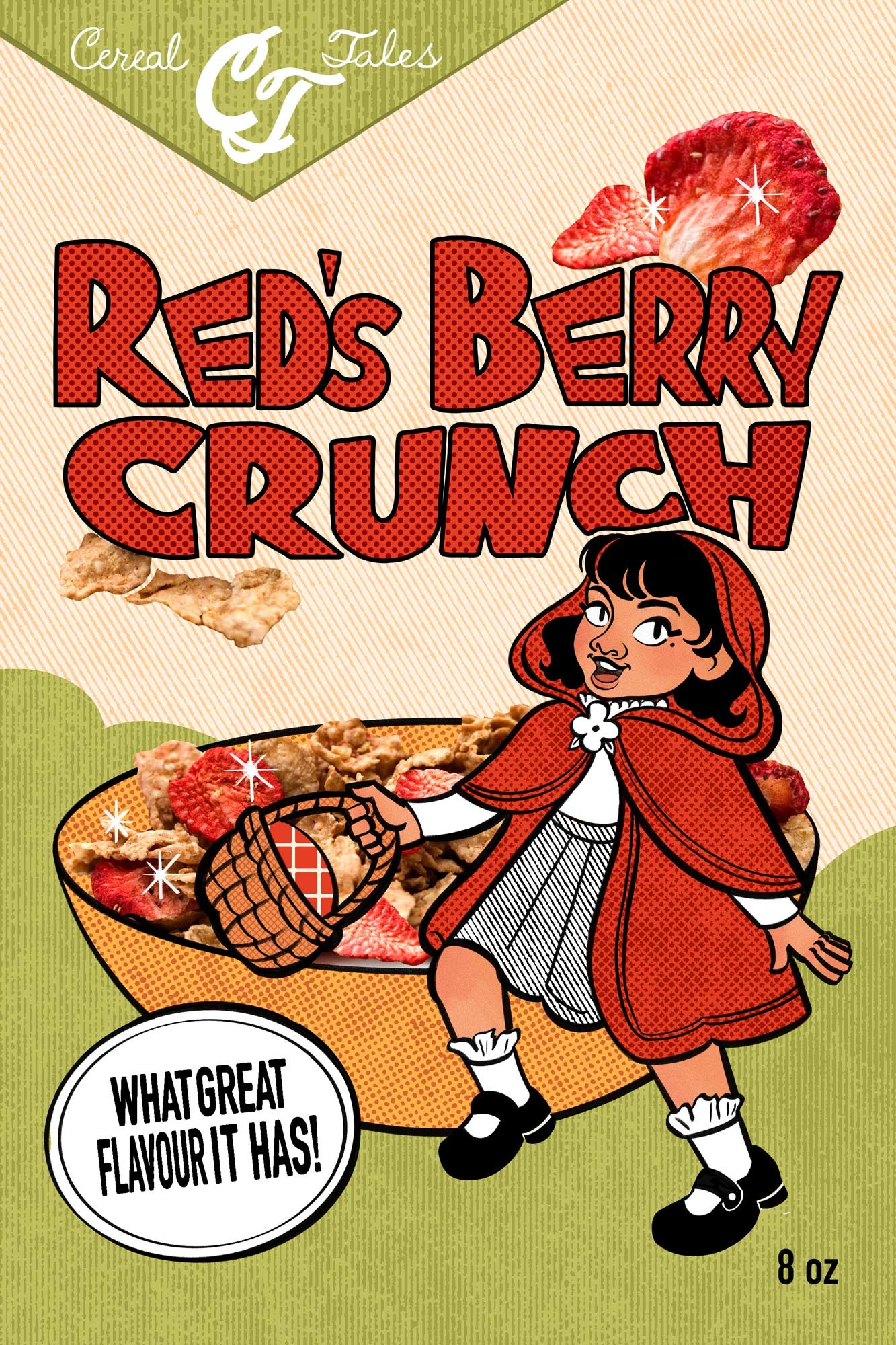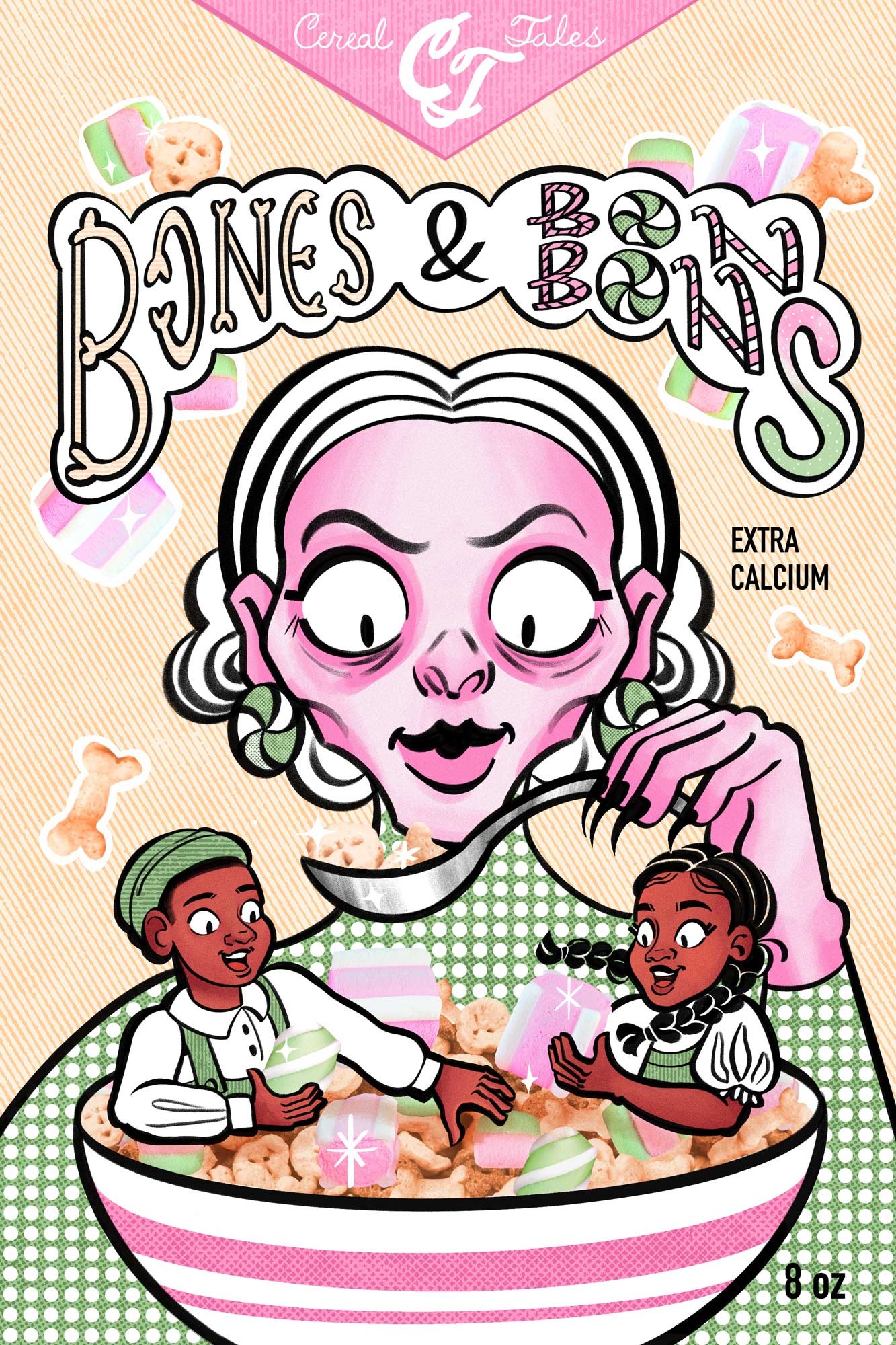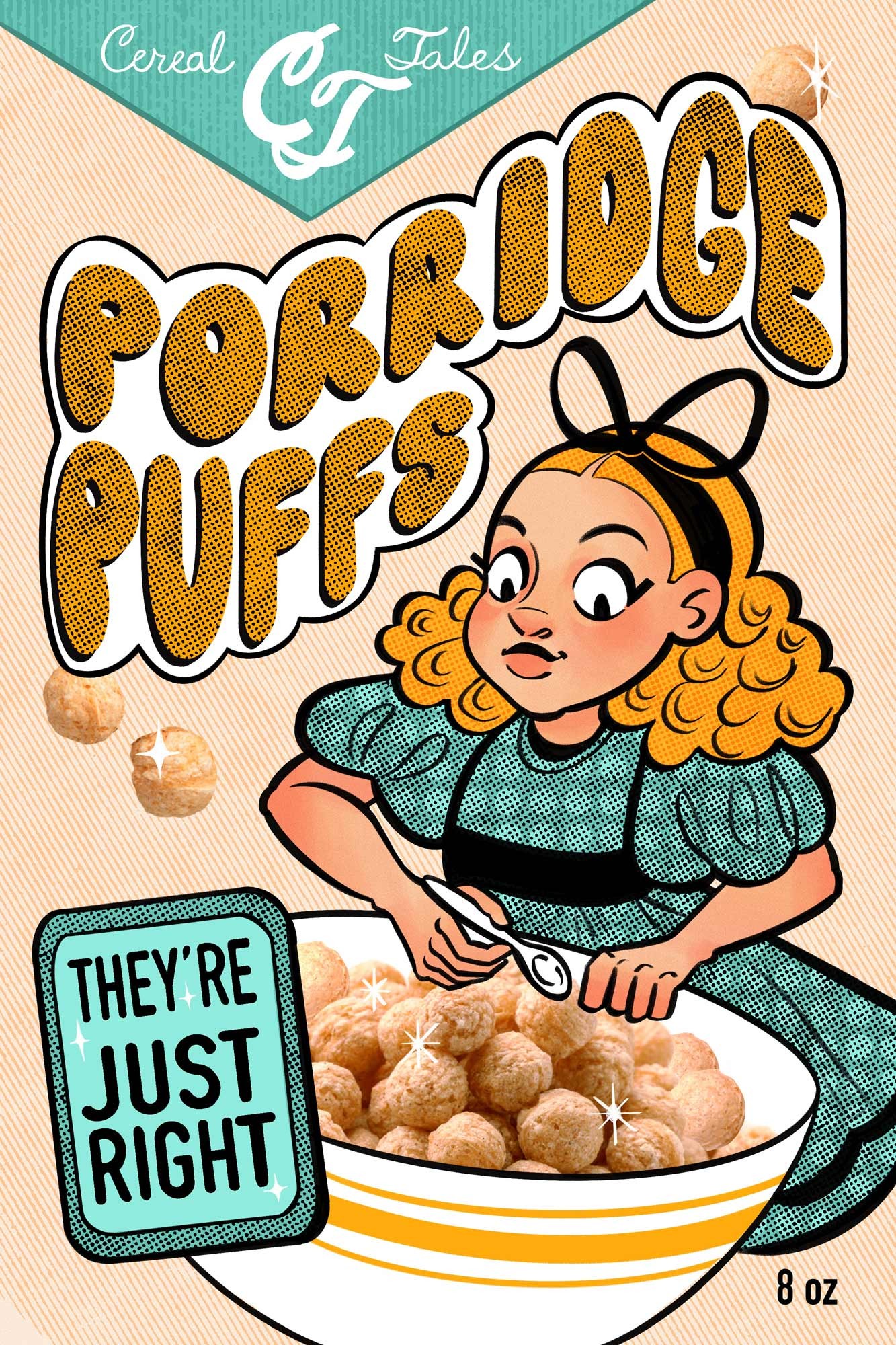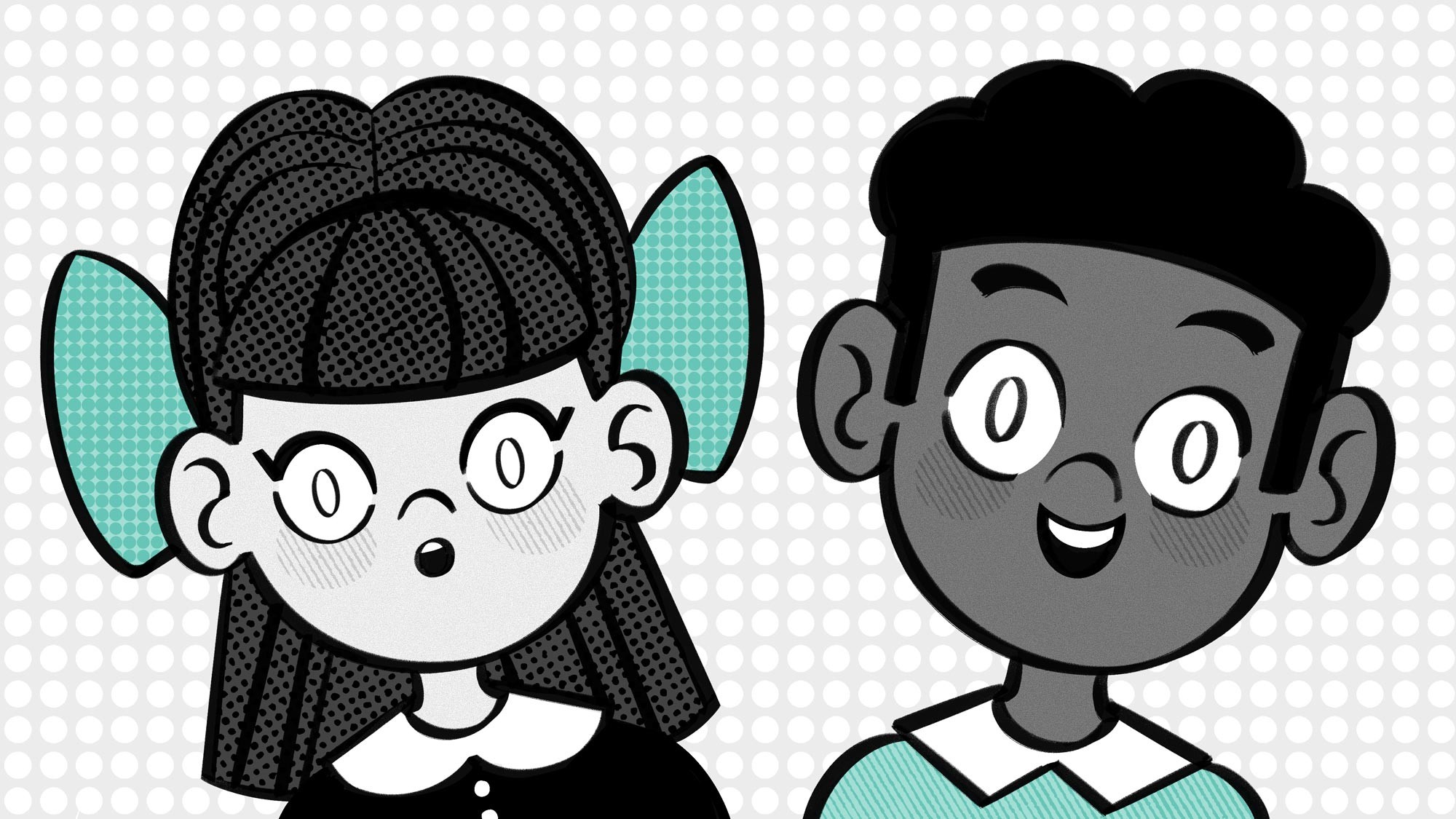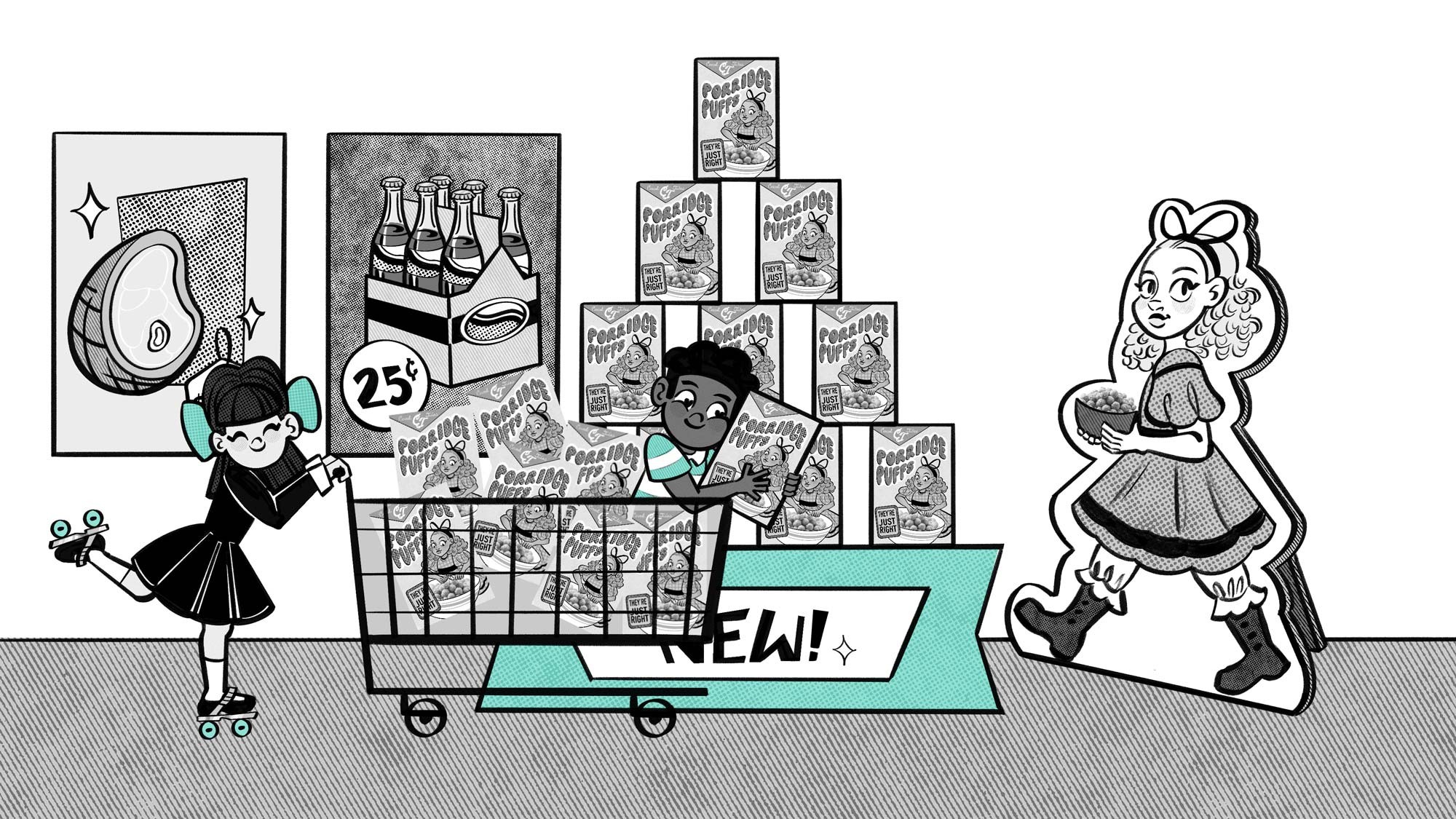 Cover Illustration
A variety of cover illustrations that highlight the use of hand lettering, layout design, and colour.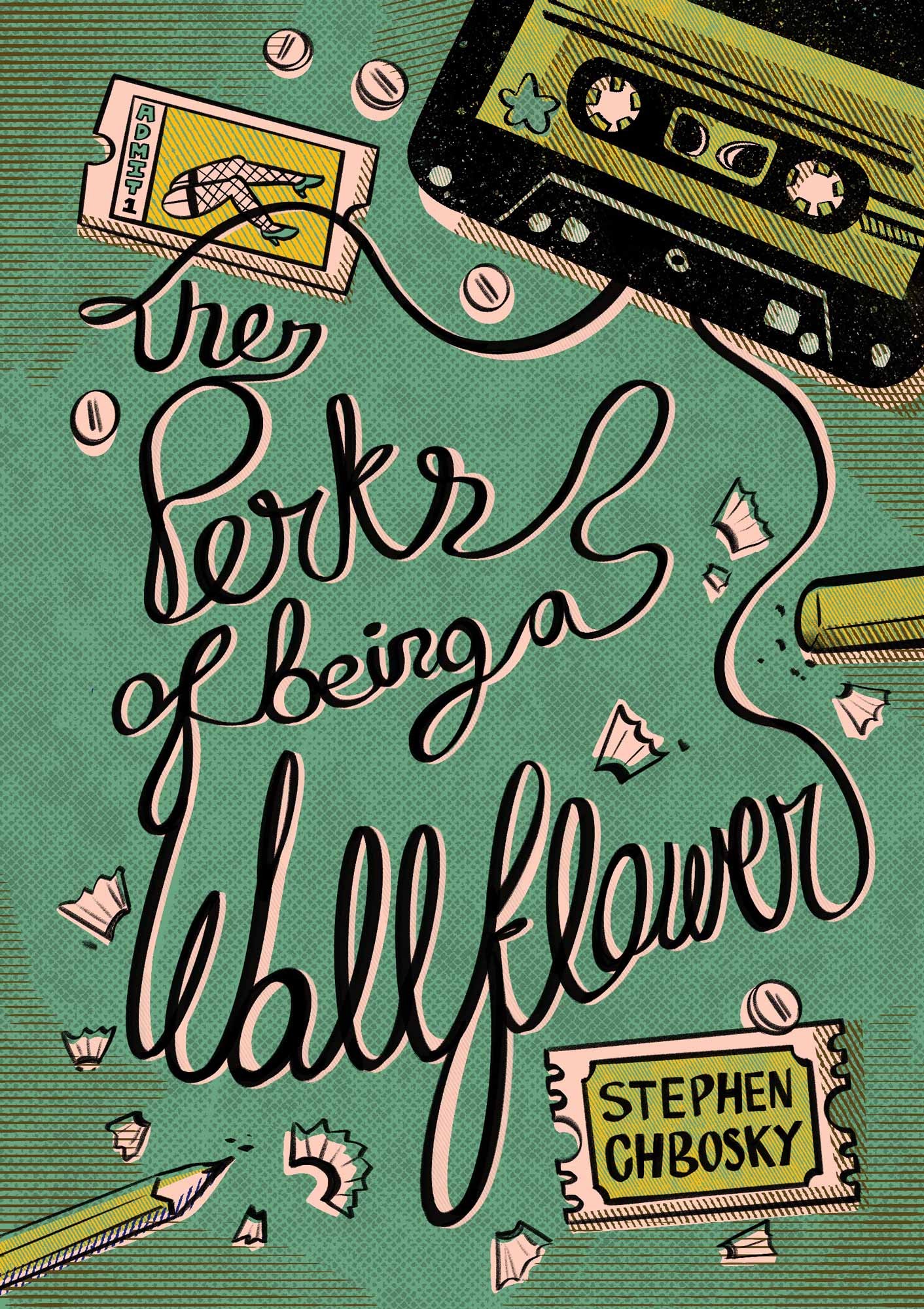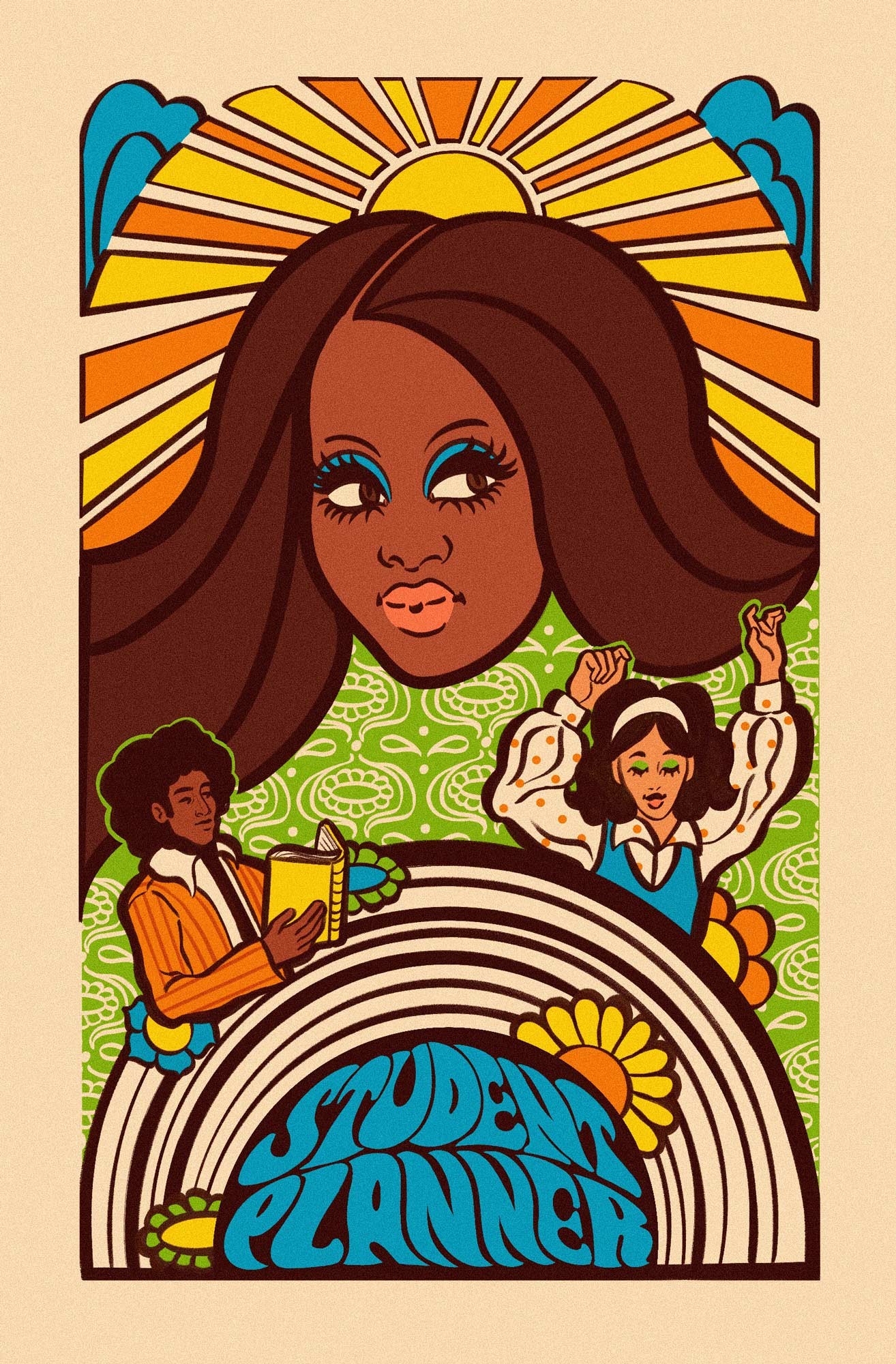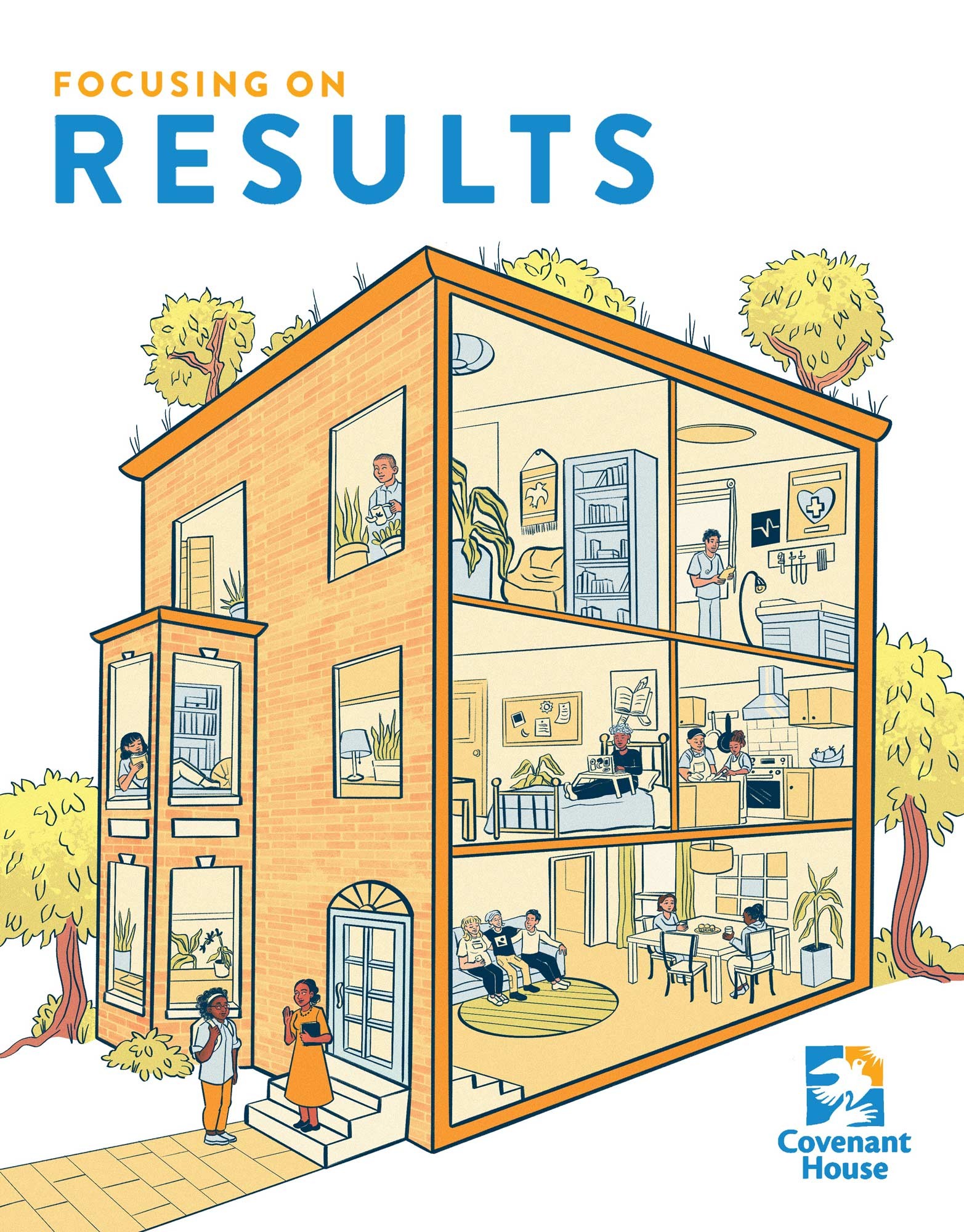 Tea Fairies
Tea Fairies is a series of three wordless illustrations for a children's book audience. The story follows a little girl who follows a magical butterfly that turns out to be a fairy! The goal was to have the first two pages lead up to a surprising reveal that would engage young readers.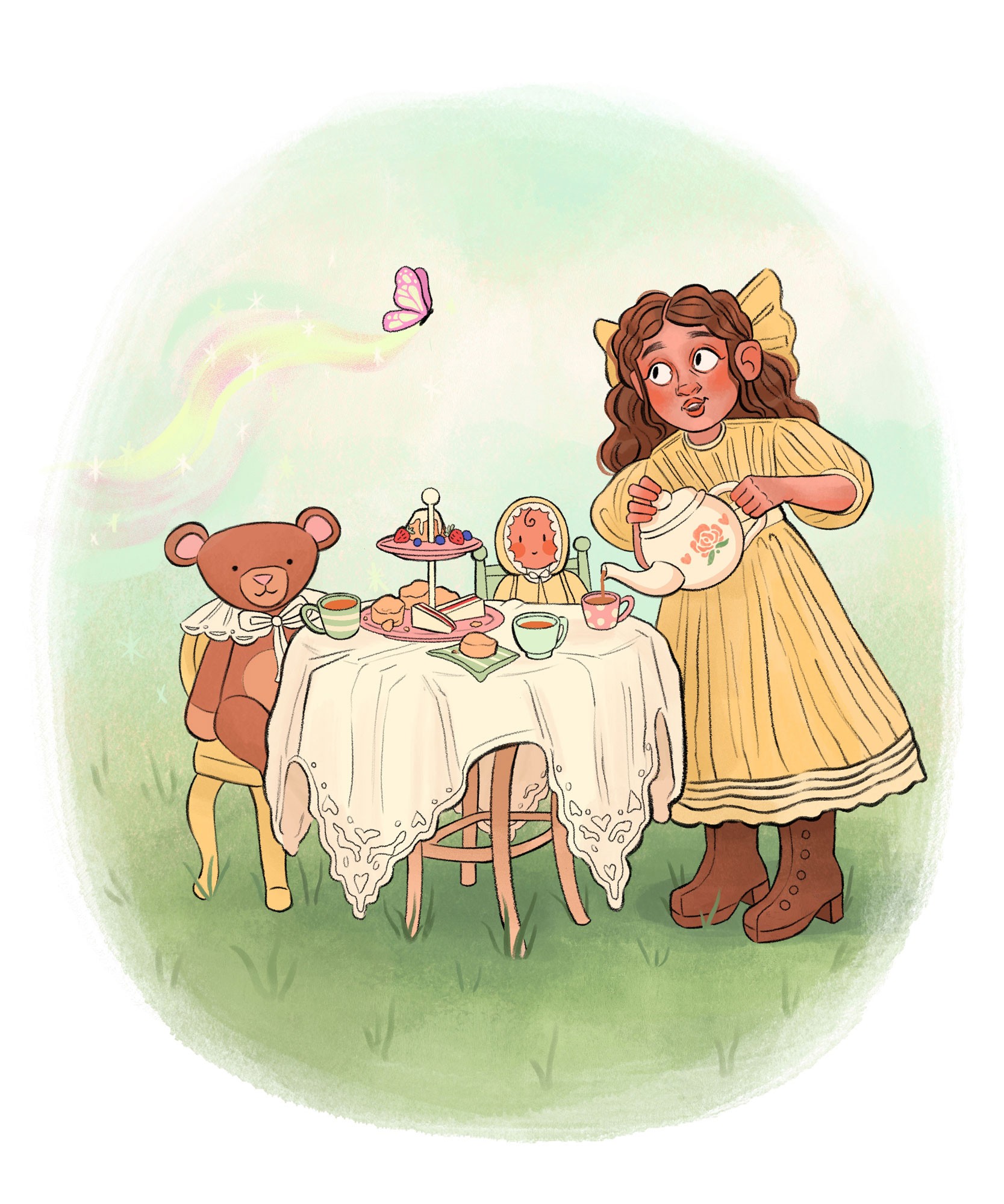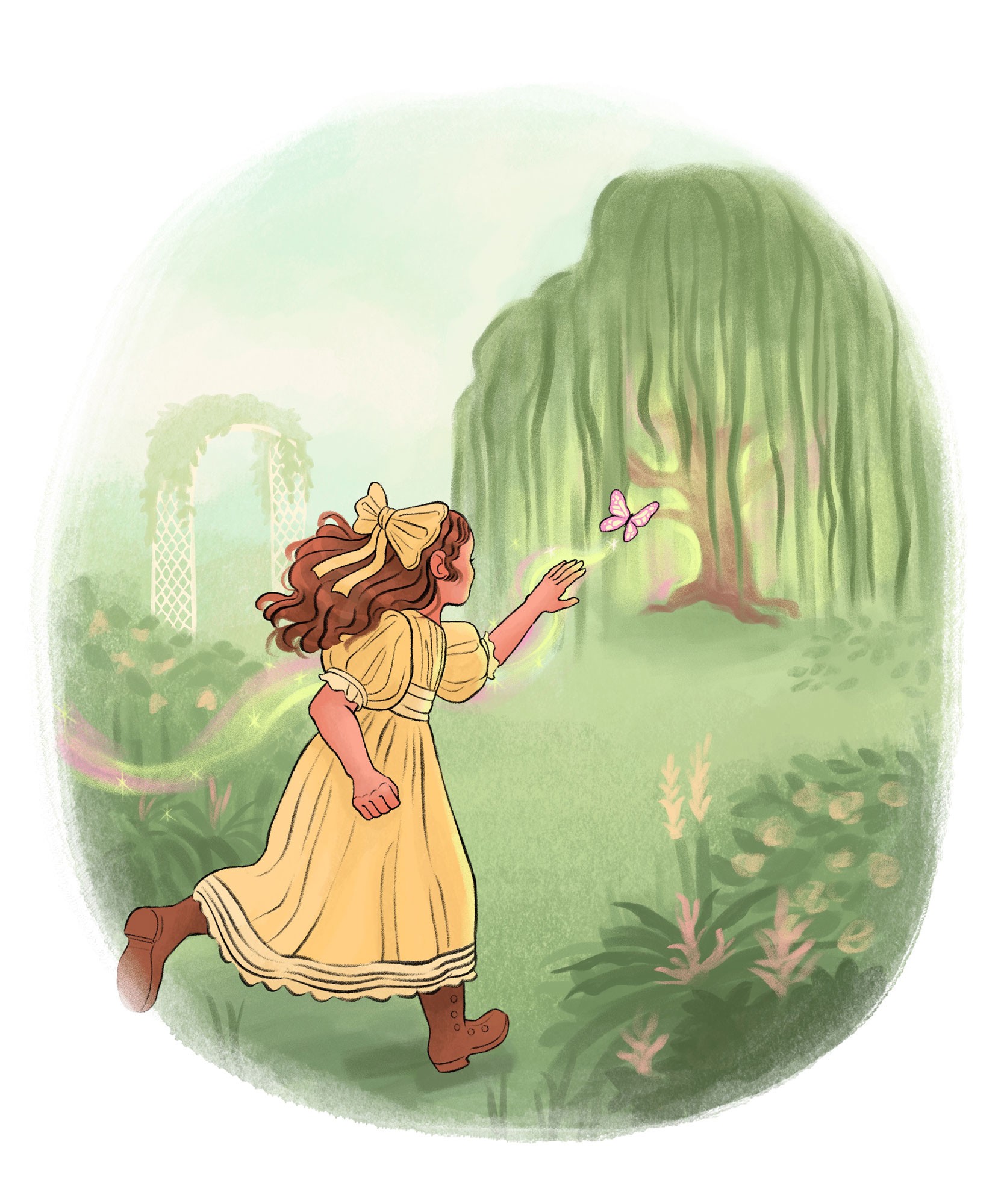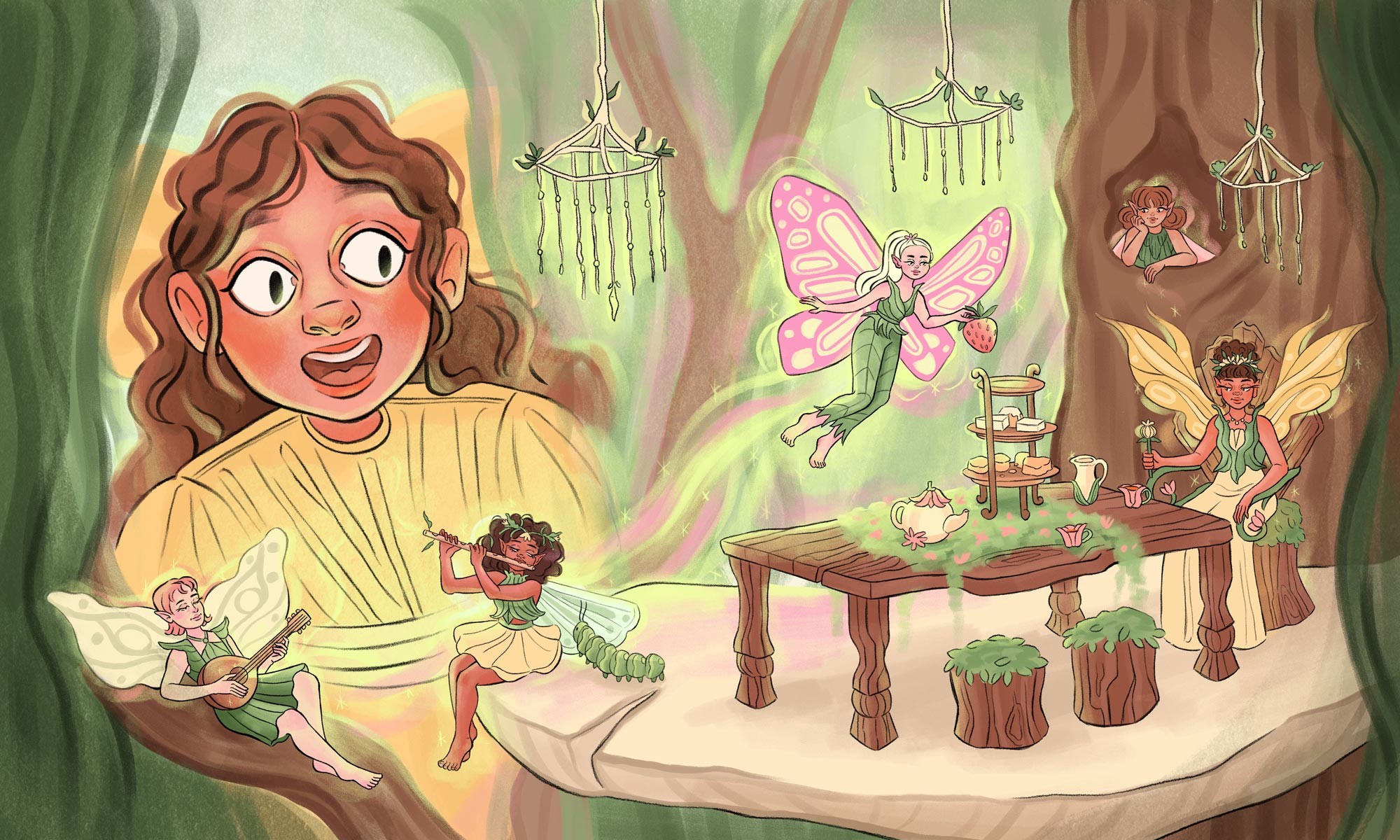 An Awfully Big Adventure
This poetry book is a collection of poems written by Oliveah de Meester, with her accompanying illustrations. The poems deal with the transition from childhood into adulthood and all the messy, magical experiences in between. With references to classic children's stories, these poems are meant to comfort the inner child in all of us.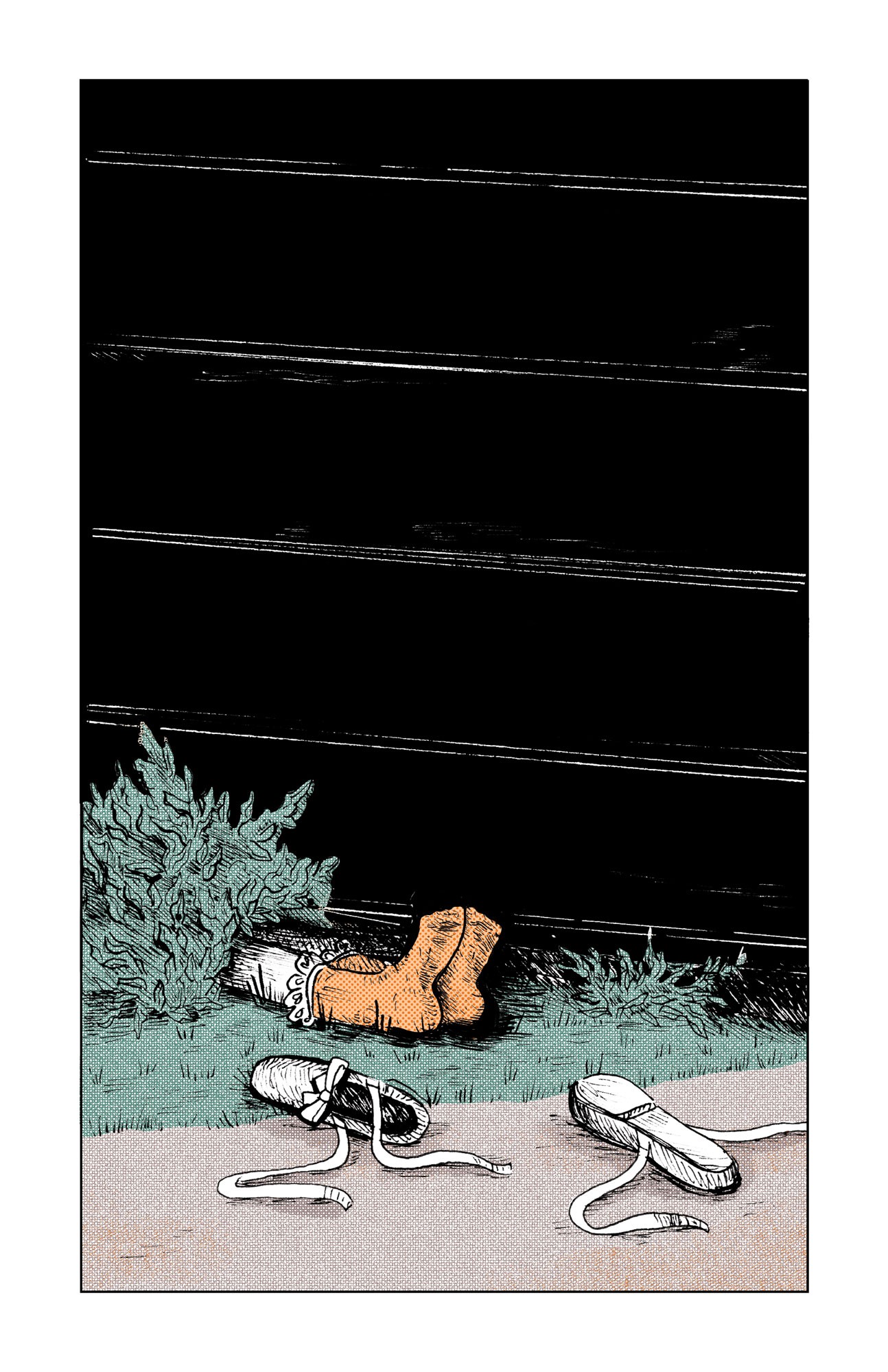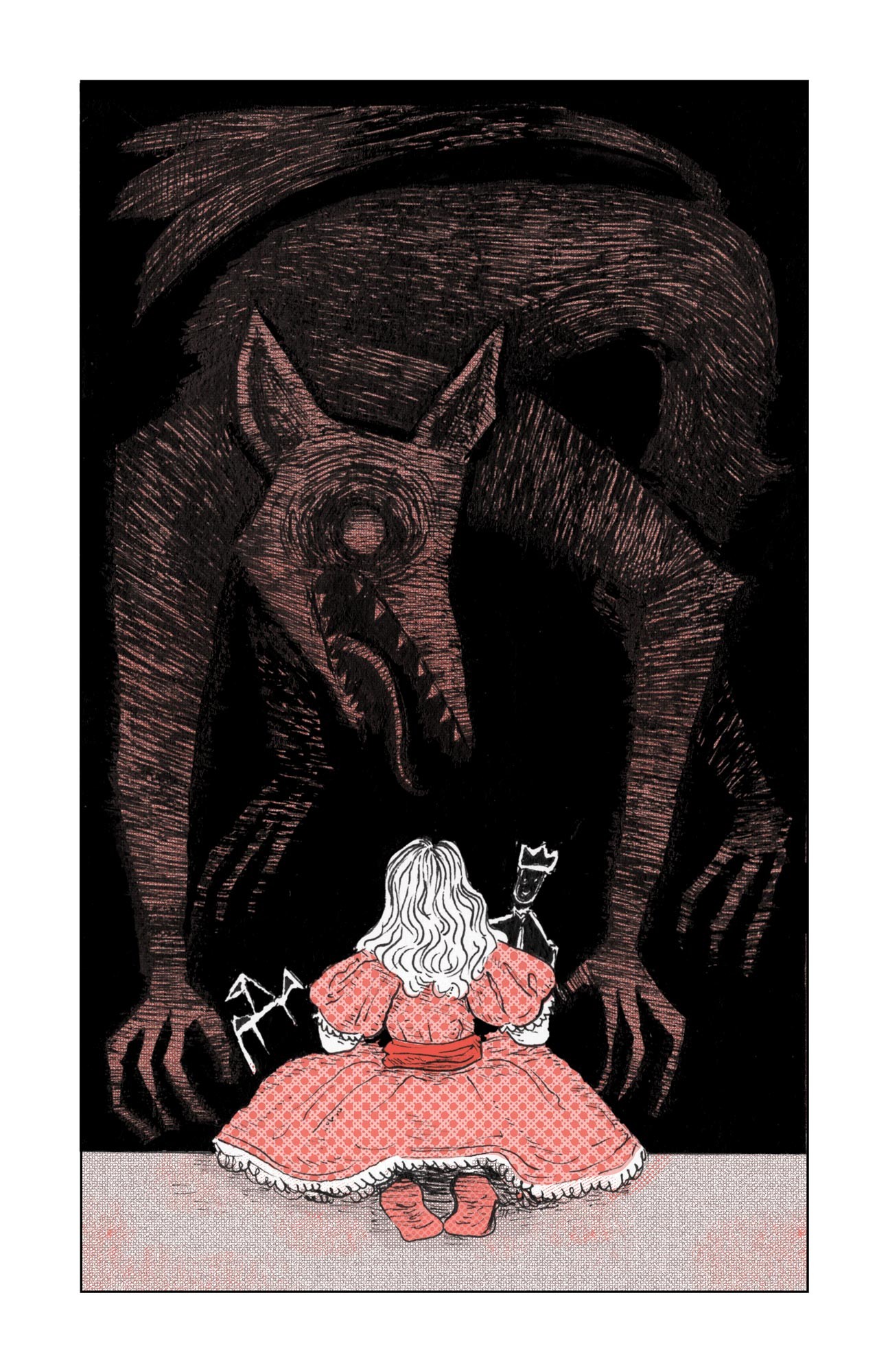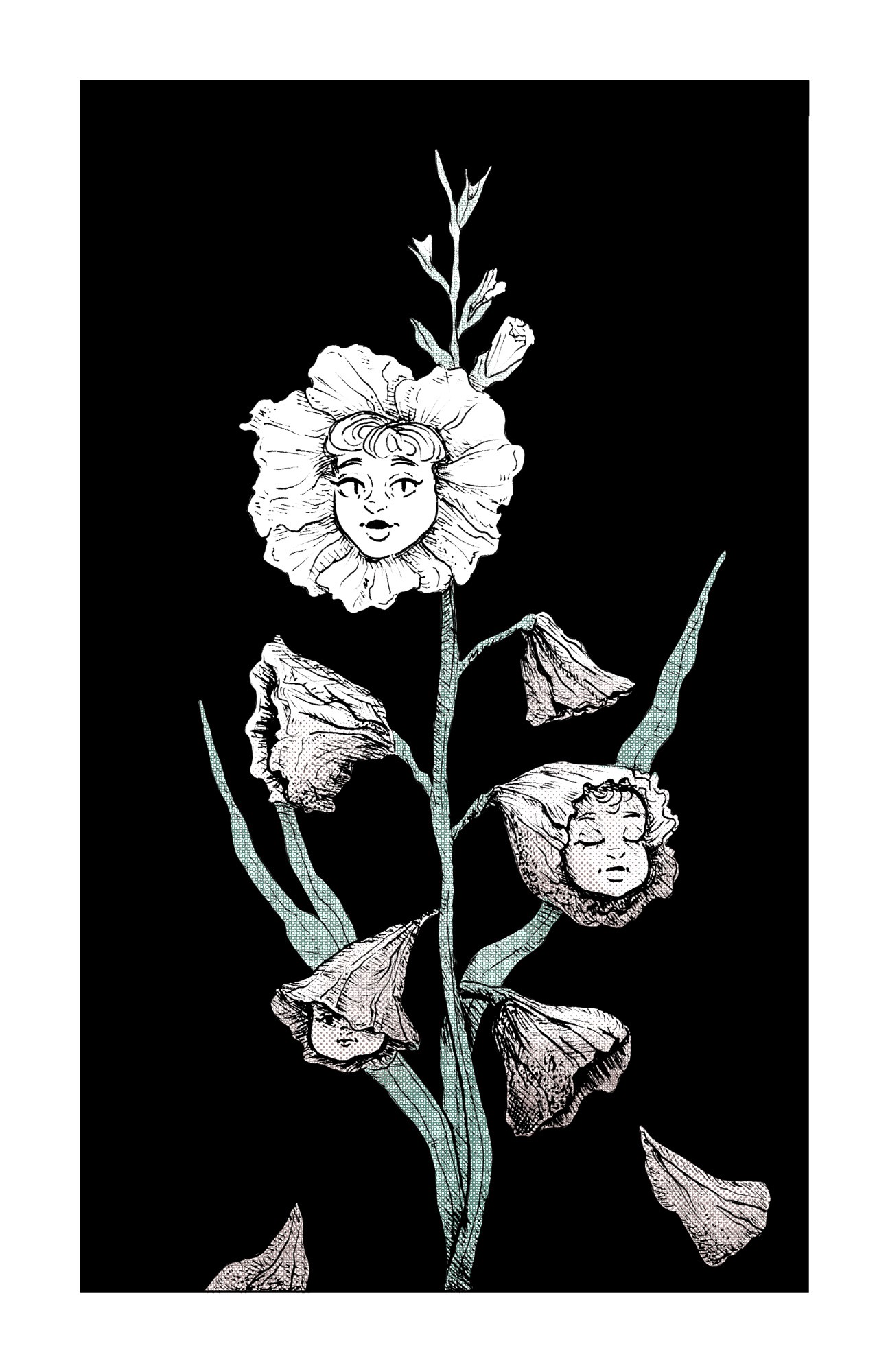 Click or press the escape key to close