Kira Hodge
Hi! I'm Kira! I come from a small town in rural Ontario; Lindsay. I can't wait to bring fresh ideas back home to the Kawarthas. I've always been really expressive with media, I don't stick to just one. I pour a lot of colour, vibrancy, expression, and fun into what I do!
If you're looking for commission info, you can find it here!
State of Mind
As someone who struggles with my own mental health issues, I think it's incredibly important for me to use my work to talk about it. This series was in part a therapeutic release and also commentary. Each illustration represents a complex emotion through colour, texture, and character. I'd like to hope that, in openly sharing my journey battling mental illness, others can find the courage to reach out and start their own journey.
Gal Pals
A short narrative piece about one girl's sketch getting caught in the wind and the face in her drawing looking suspiciously like the redhead walking by… Did they know each other before this chance encounter? Or is this some kind of meet-cute movie scene moment? Gal pals, perhaps?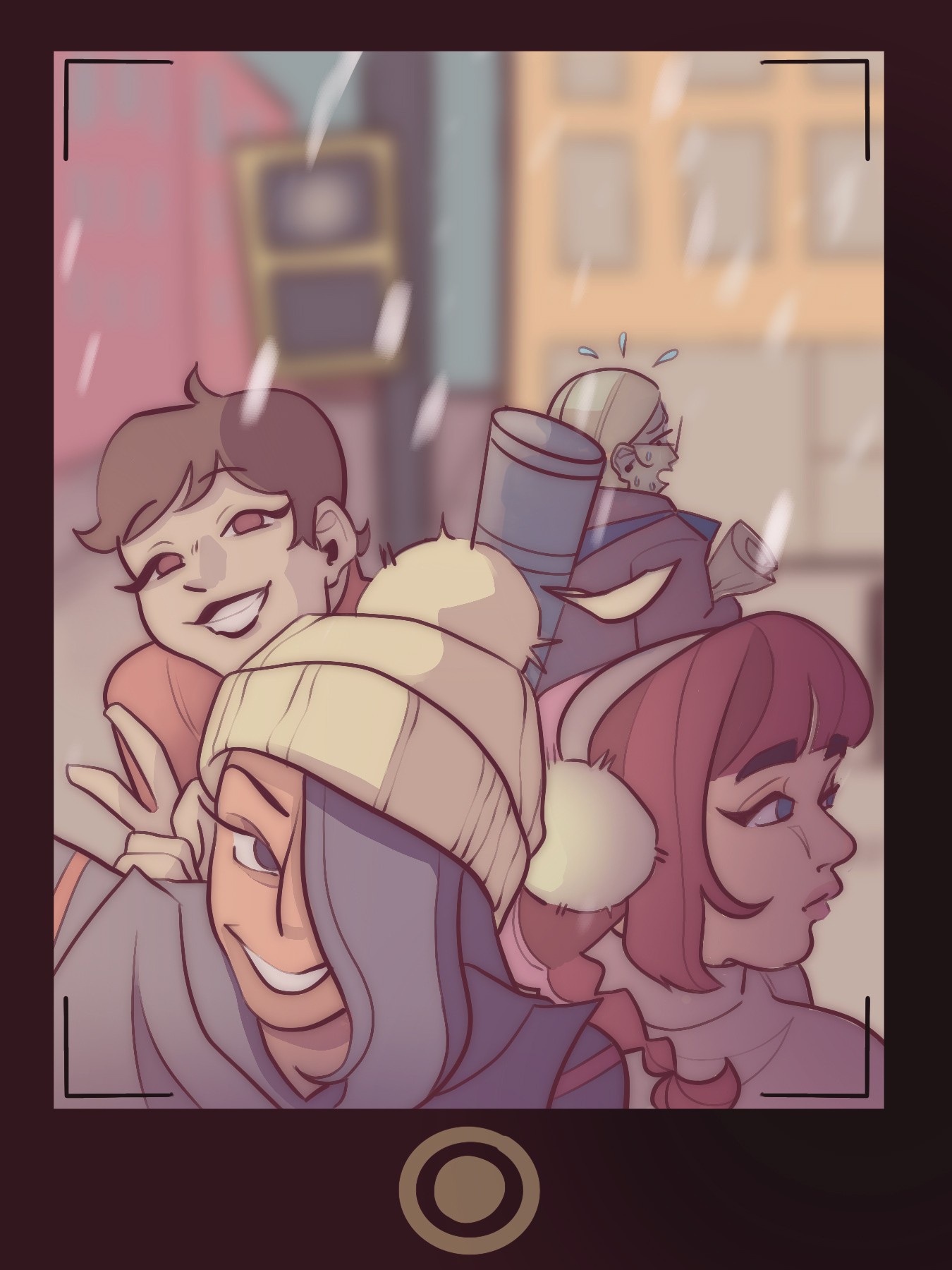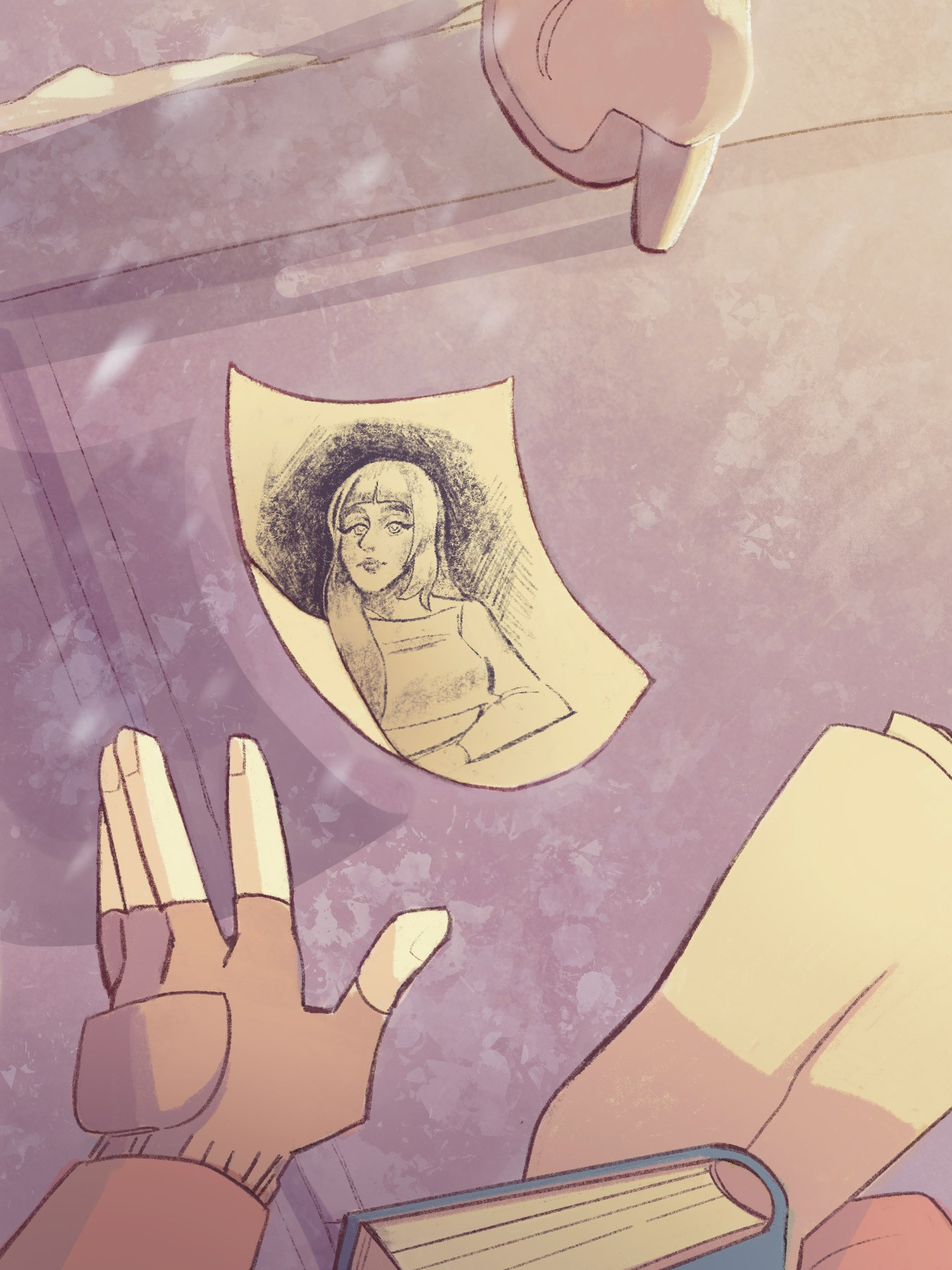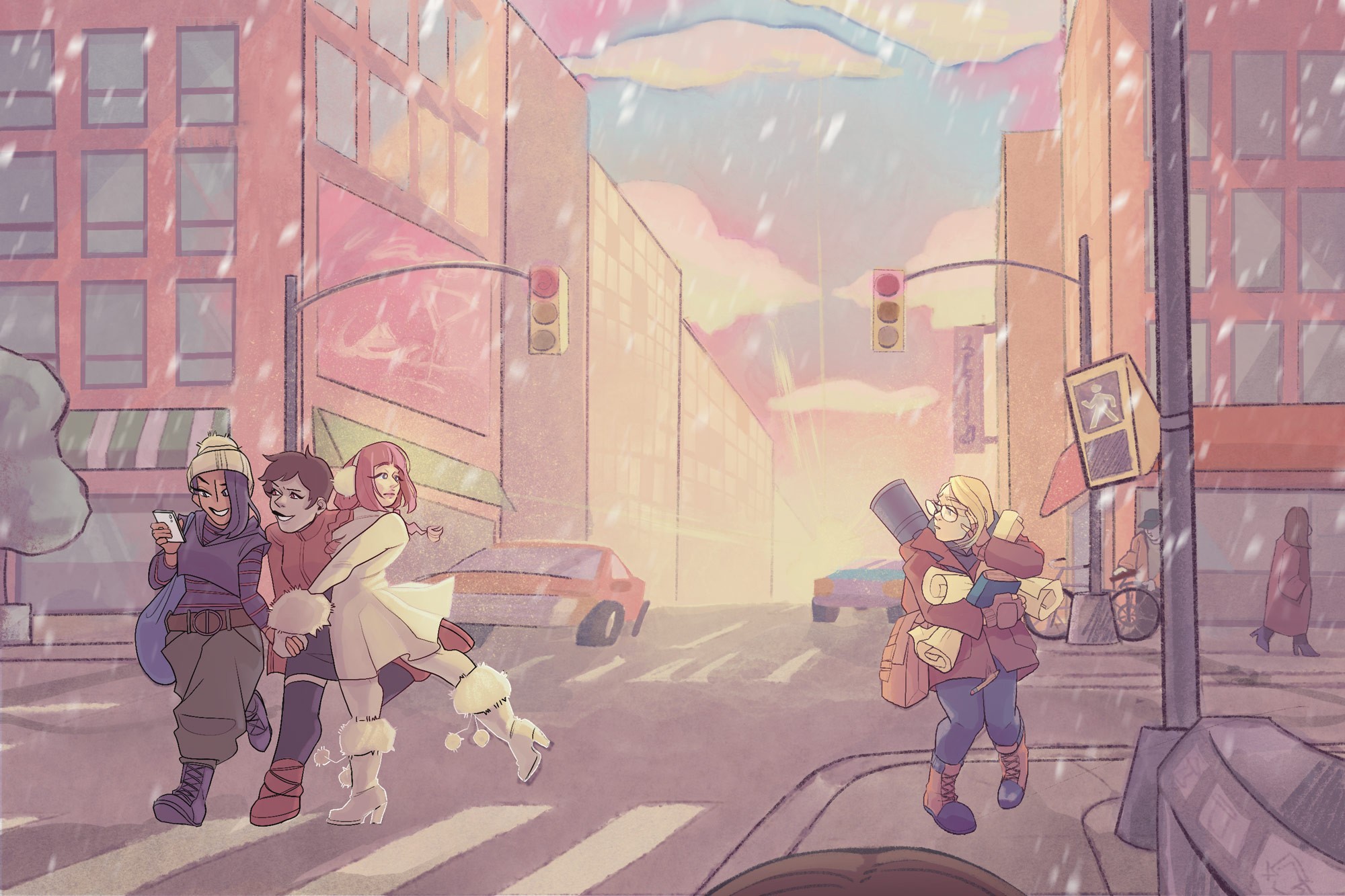 Timmy's Christmas Wish
I work on projects with my brother and partner in crime Randall sometimes and this is one of them: The trailer for Timmy's Christmas Wish! Look out for its release this Winter!
Click or press the escape key to close