Kai Liu
Hello, I'm Kai! I'm a Chinese-Canadian illustrator based in Toronto, ON with a passion for character design, colour, and games. When I'm not creating art, I spend my free time playing video games, going down research rabbit holes on Classical antiquity, and daydreaming about new characters and their stories.
The Divine and Mortal Ones
A series of tarot card illustrations depicting characters at the beginning and end of their stories, giving a glimpse into how they change over time. Their designs are inspired by the mythology and culture of both ancient Greece and China.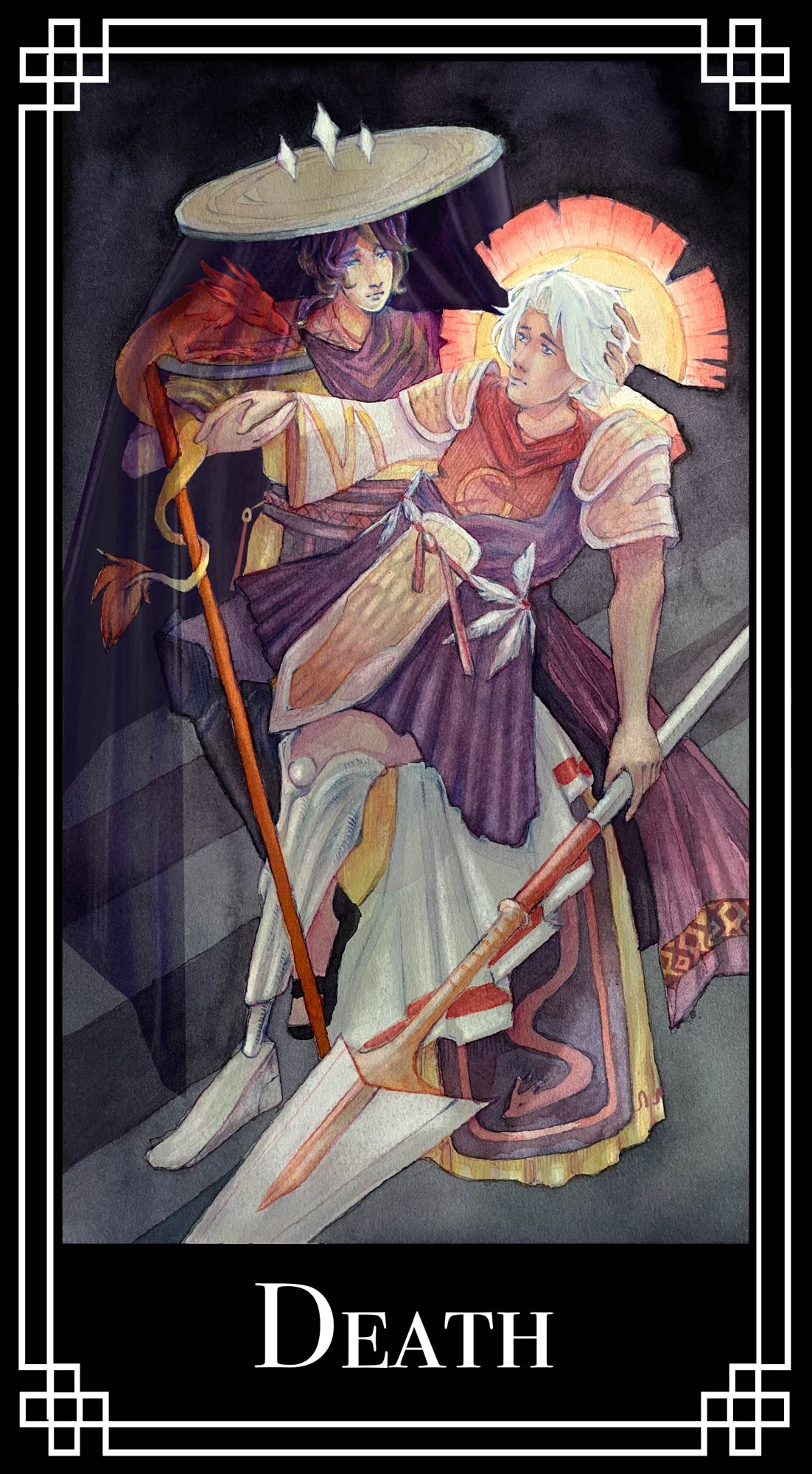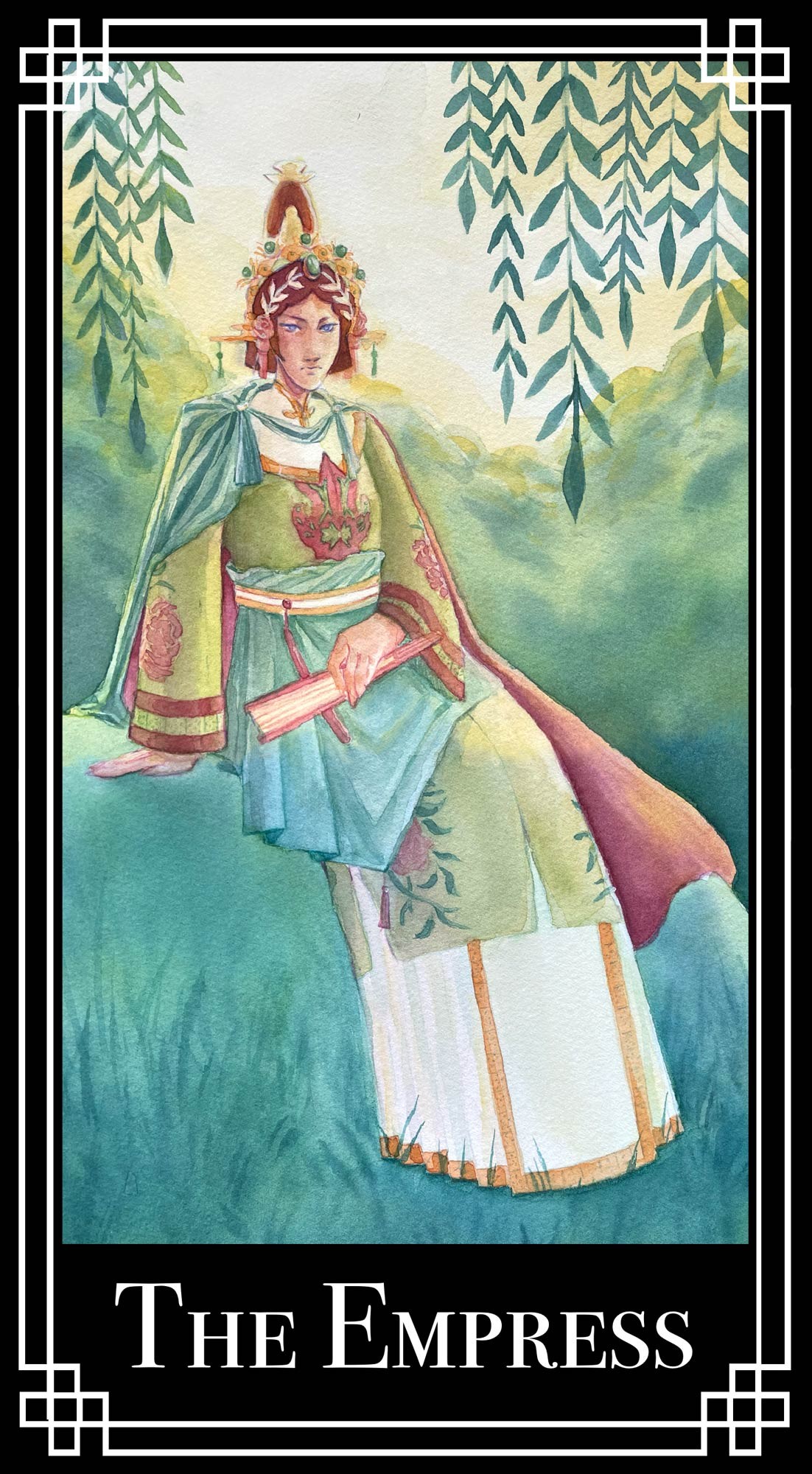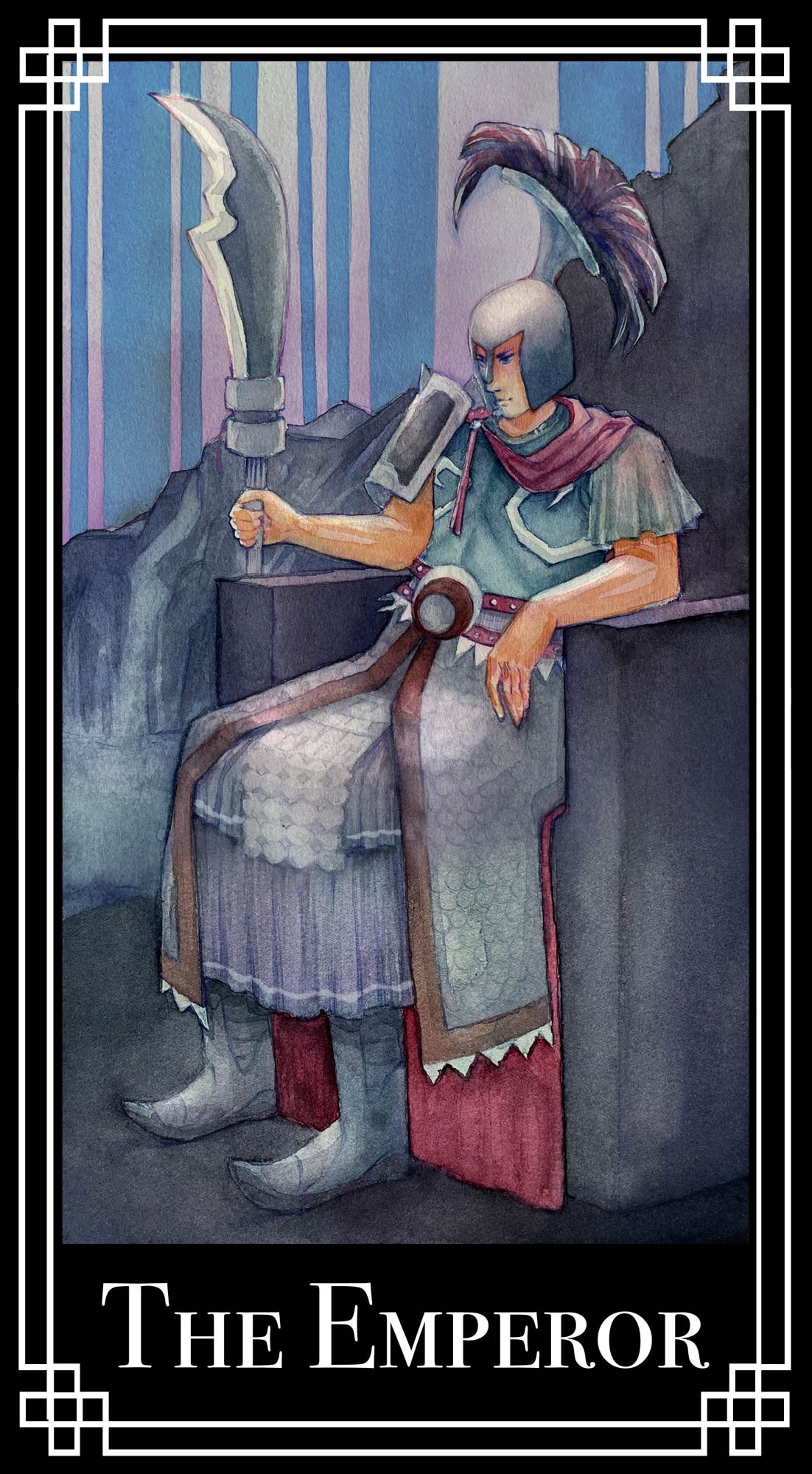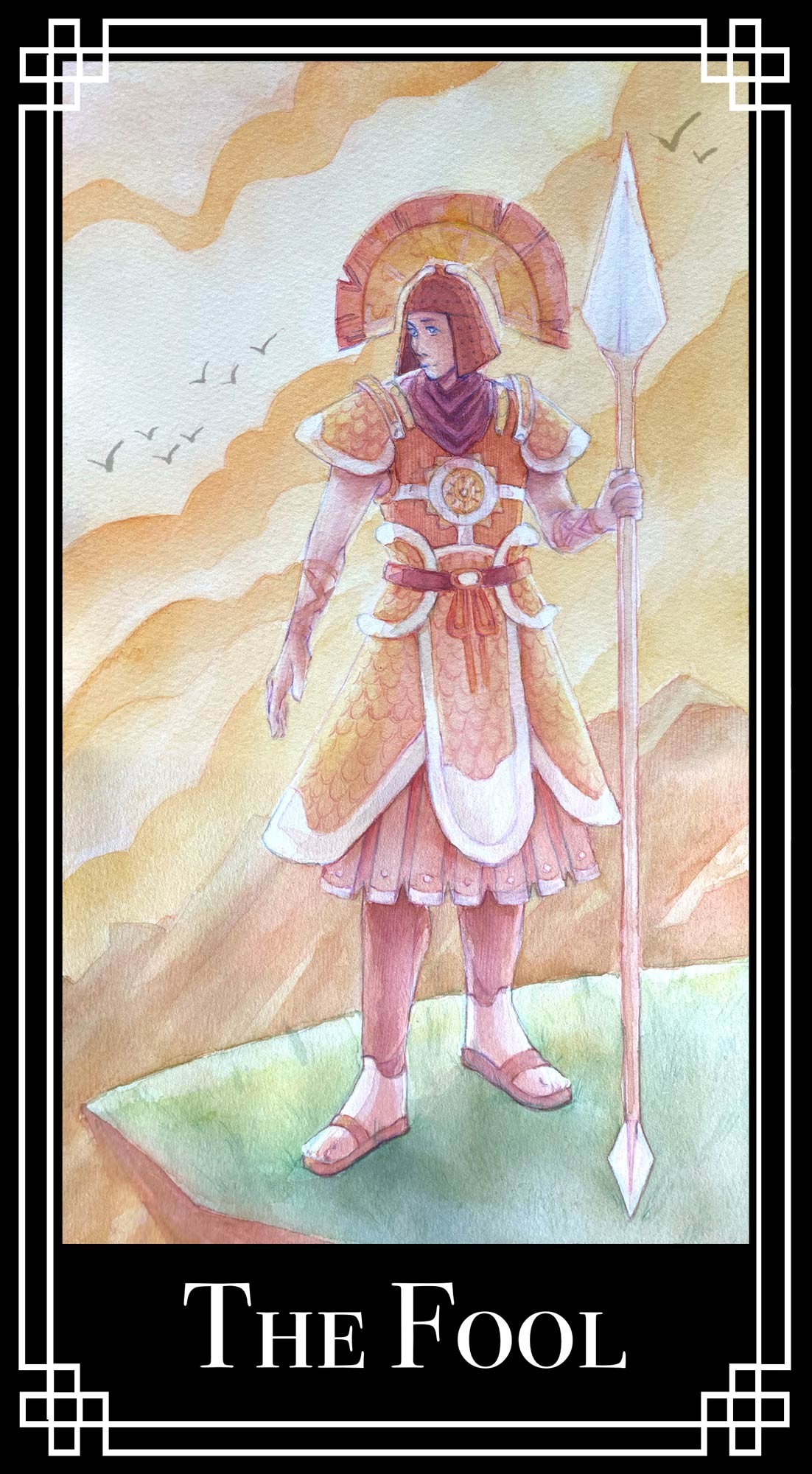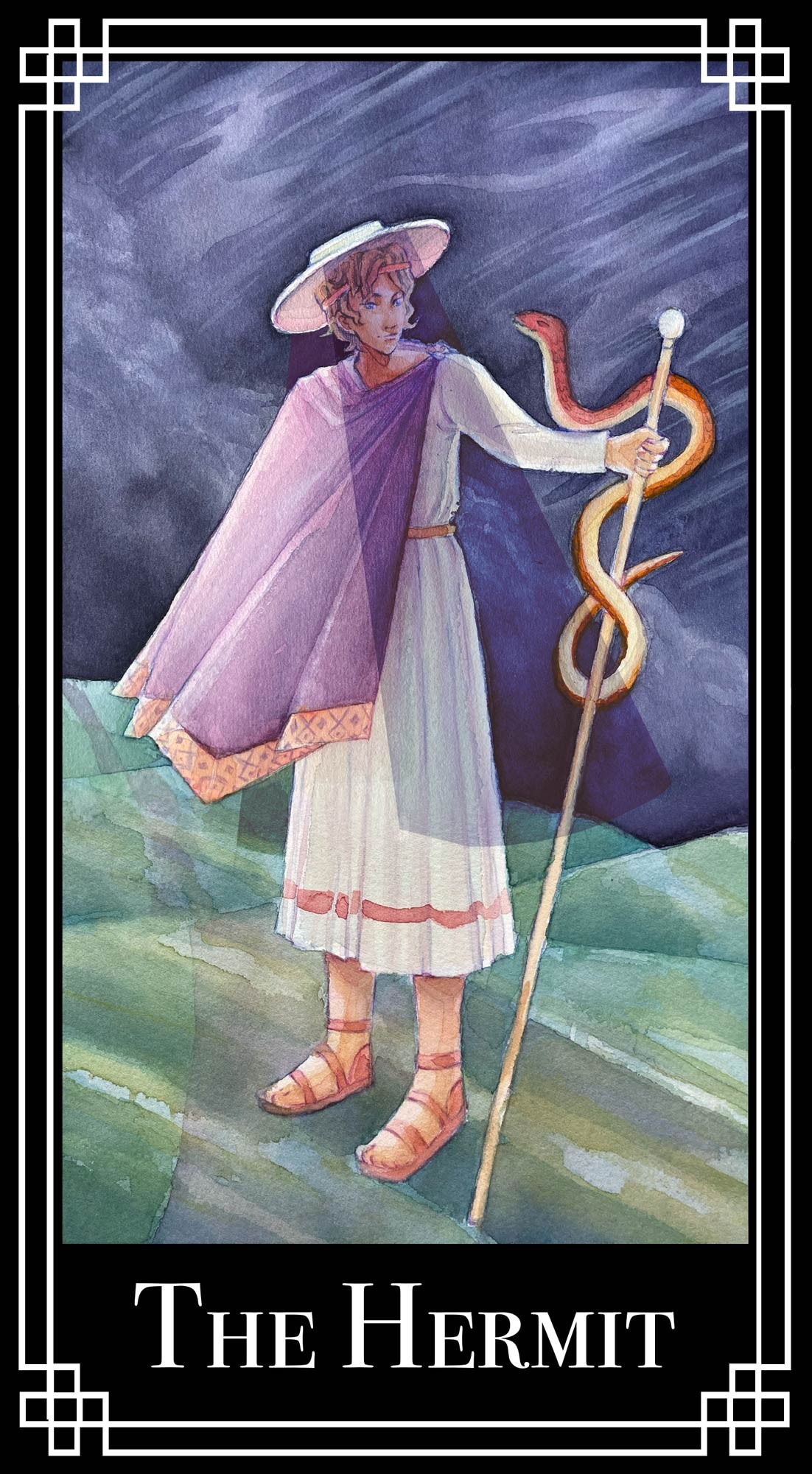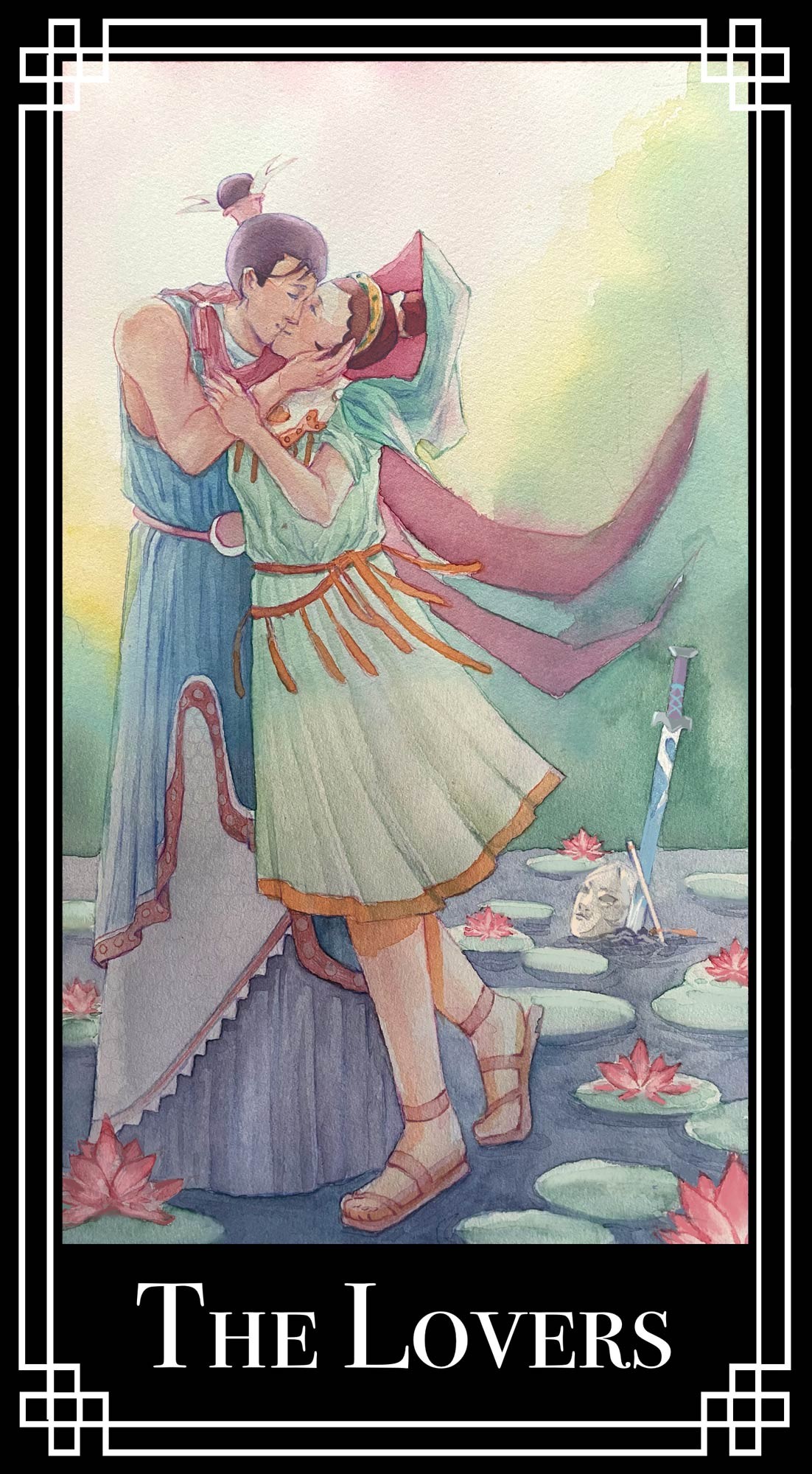 The Tide
A video mockup for a 2D top-down pixel art game following Dish the fishman, focusing on his internal struggles as he works in an office alongside a colourful and quirky cast of other sea creatures.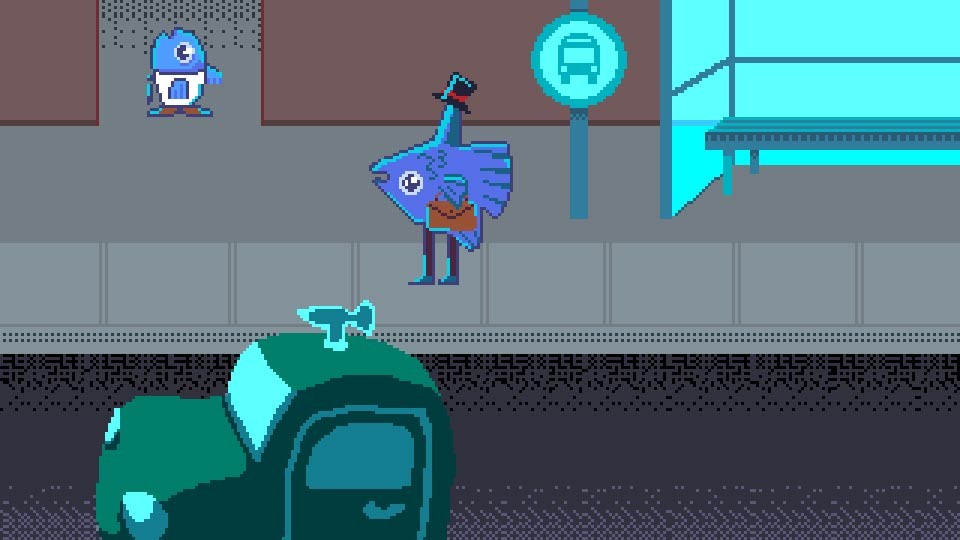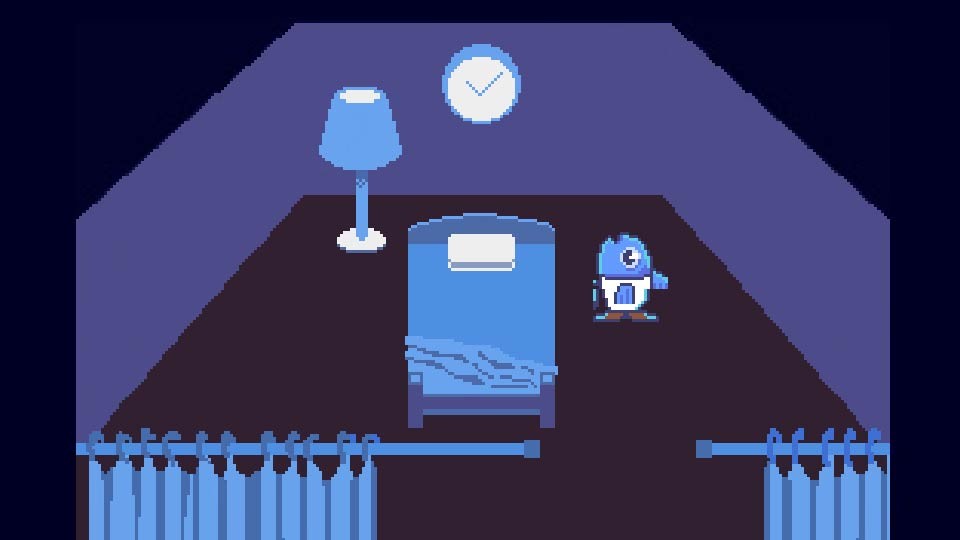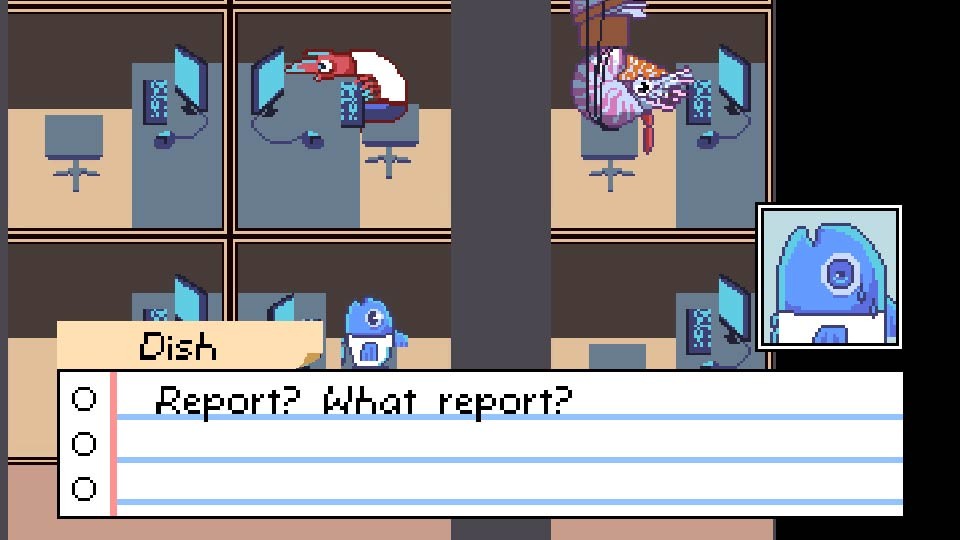 Little Warrior
A series of GIFs depicting an action adventure game following a little warrior protagonist as they traverse their world, meeting friends and foes along the way.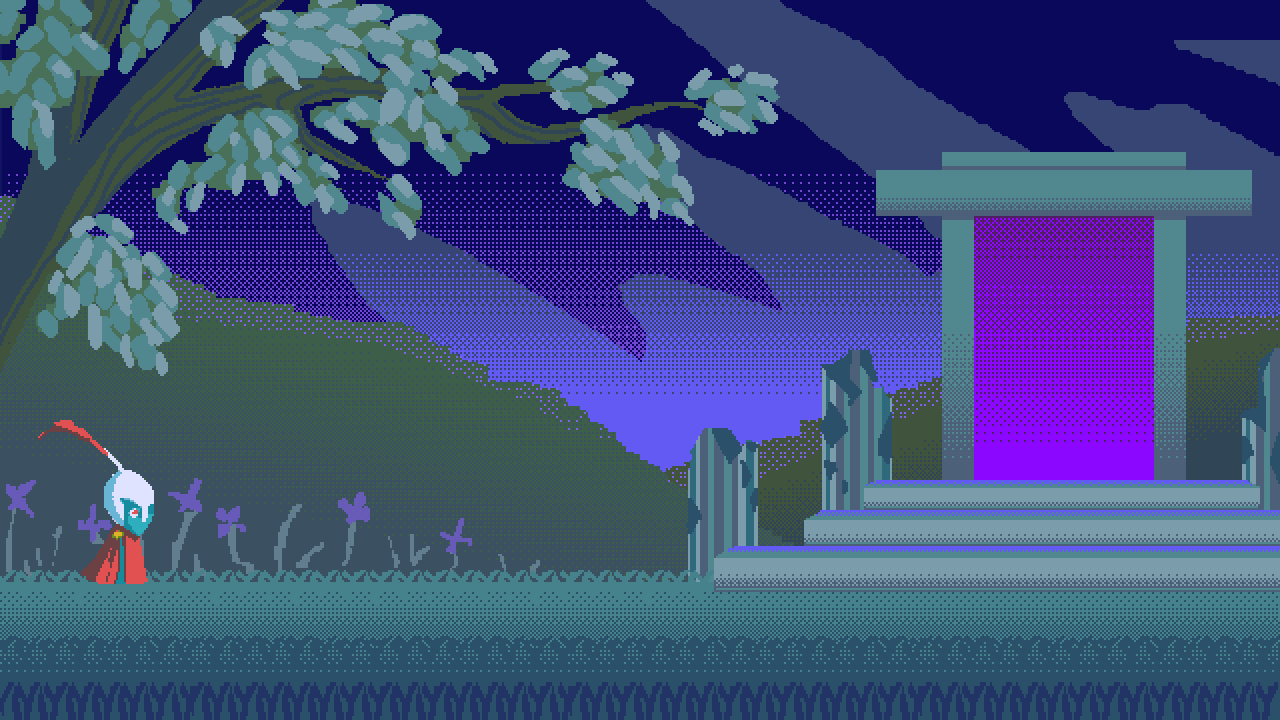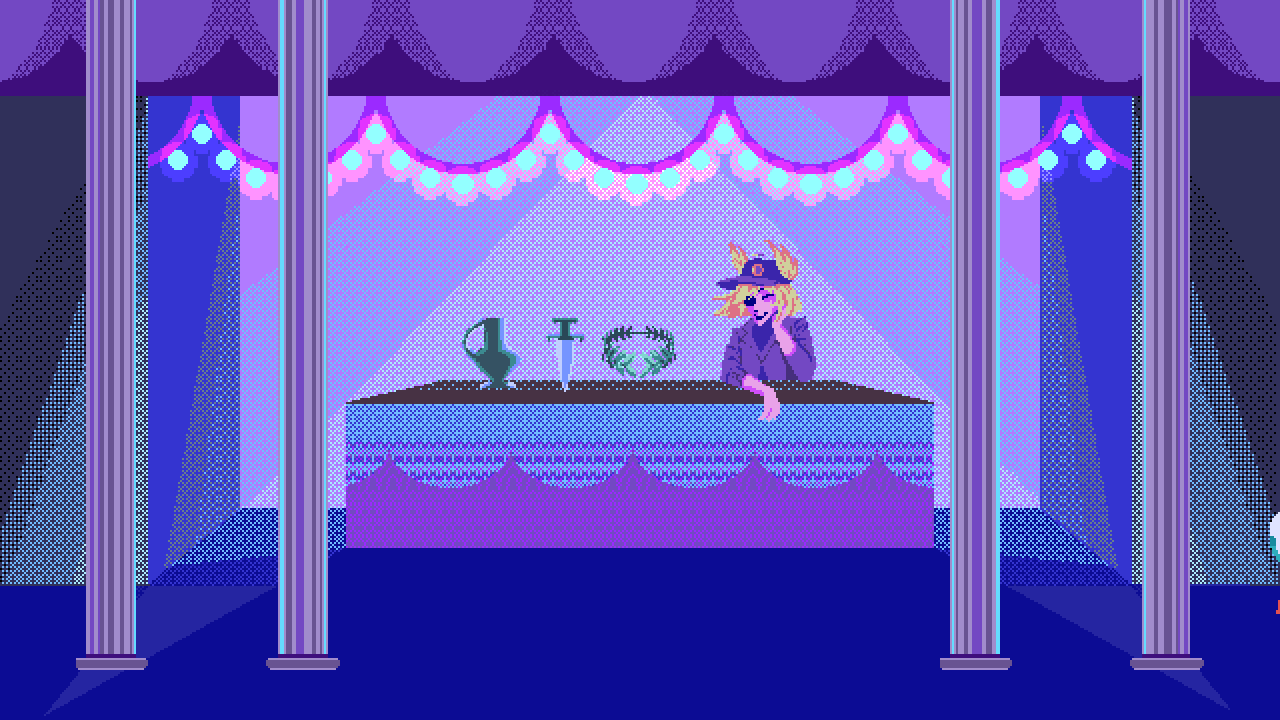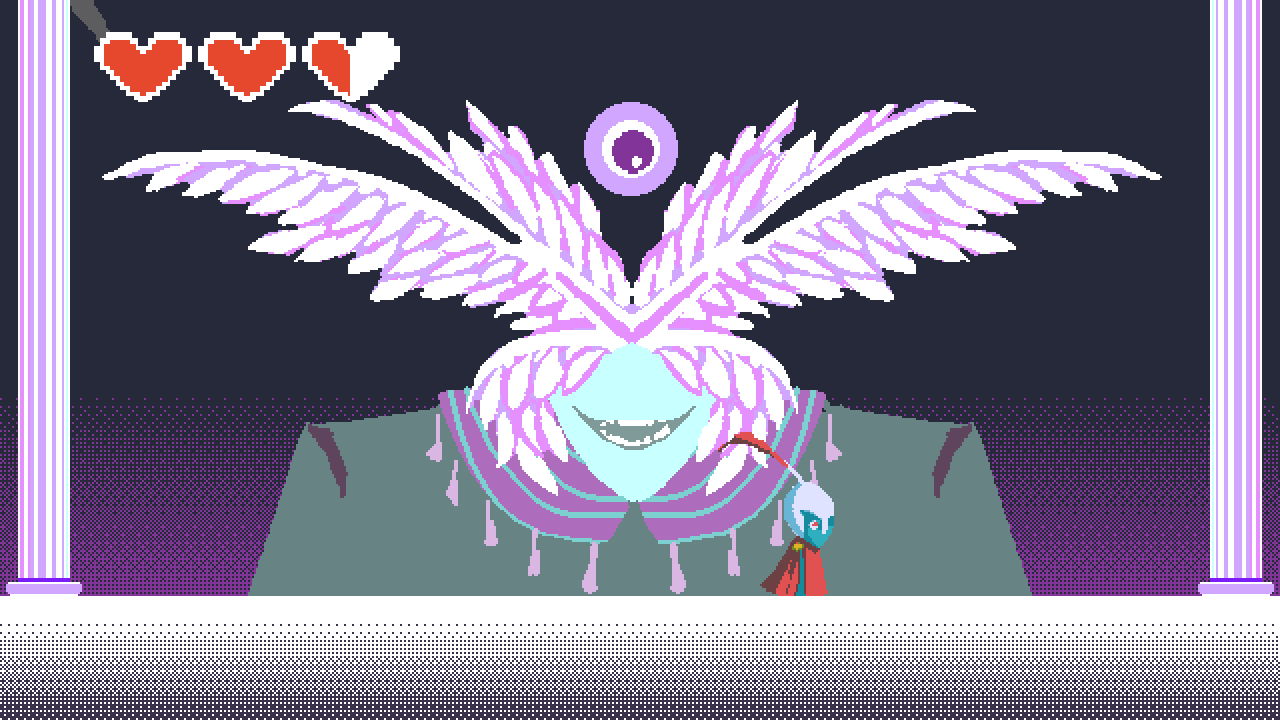 My Last Day with You
A selection of illustrations from a visual novel about letting go of the past.
You can play the game here.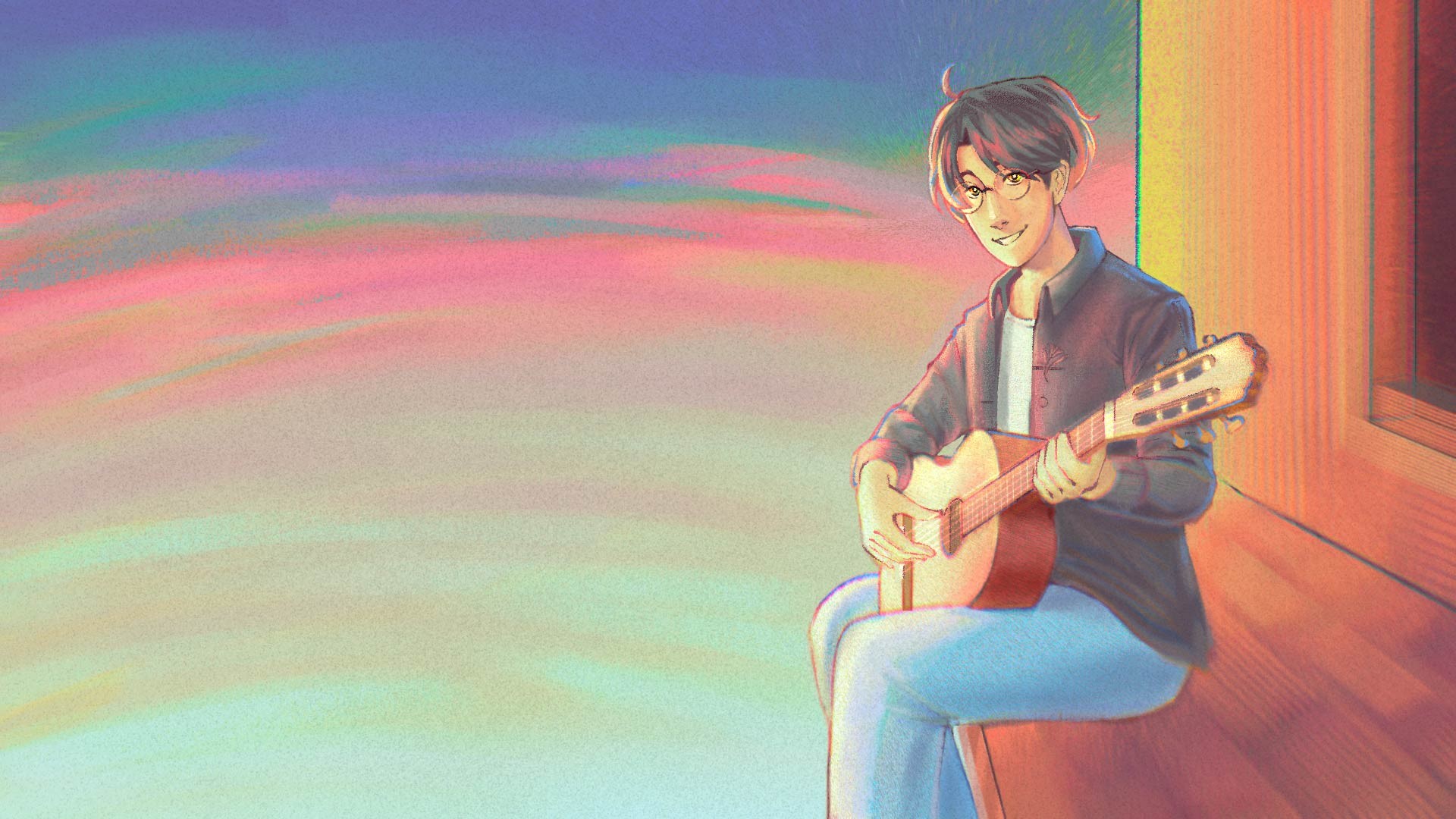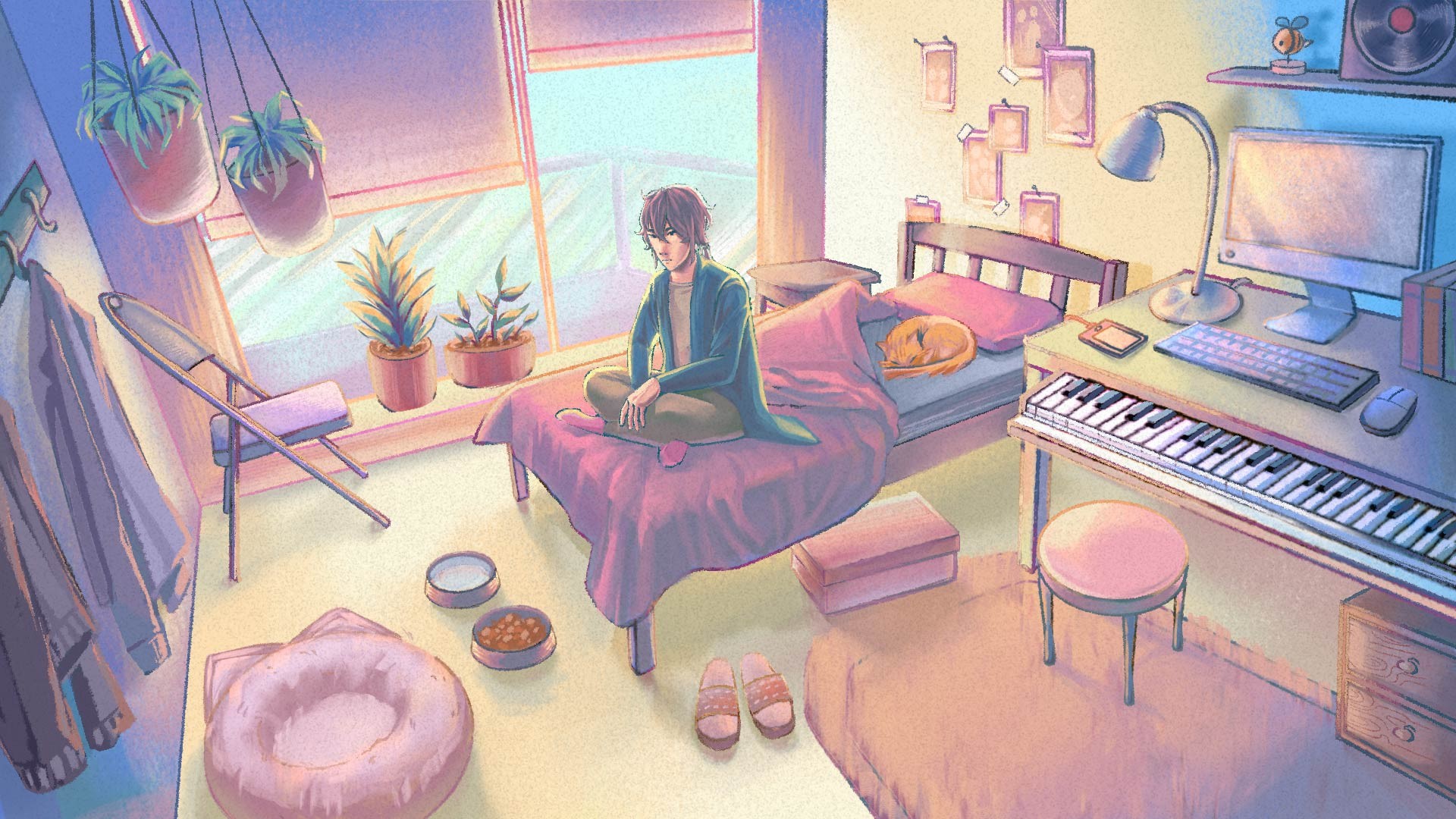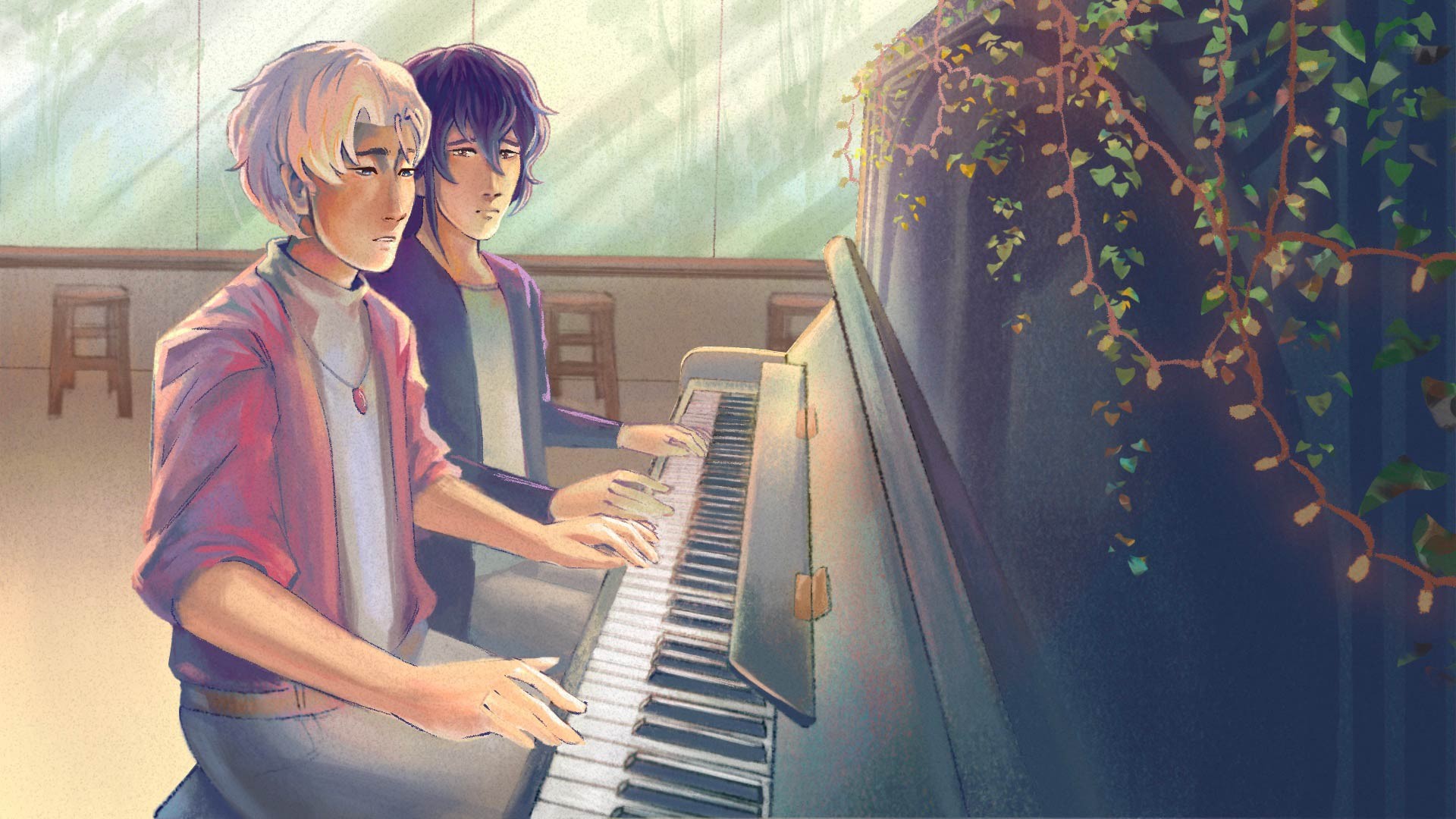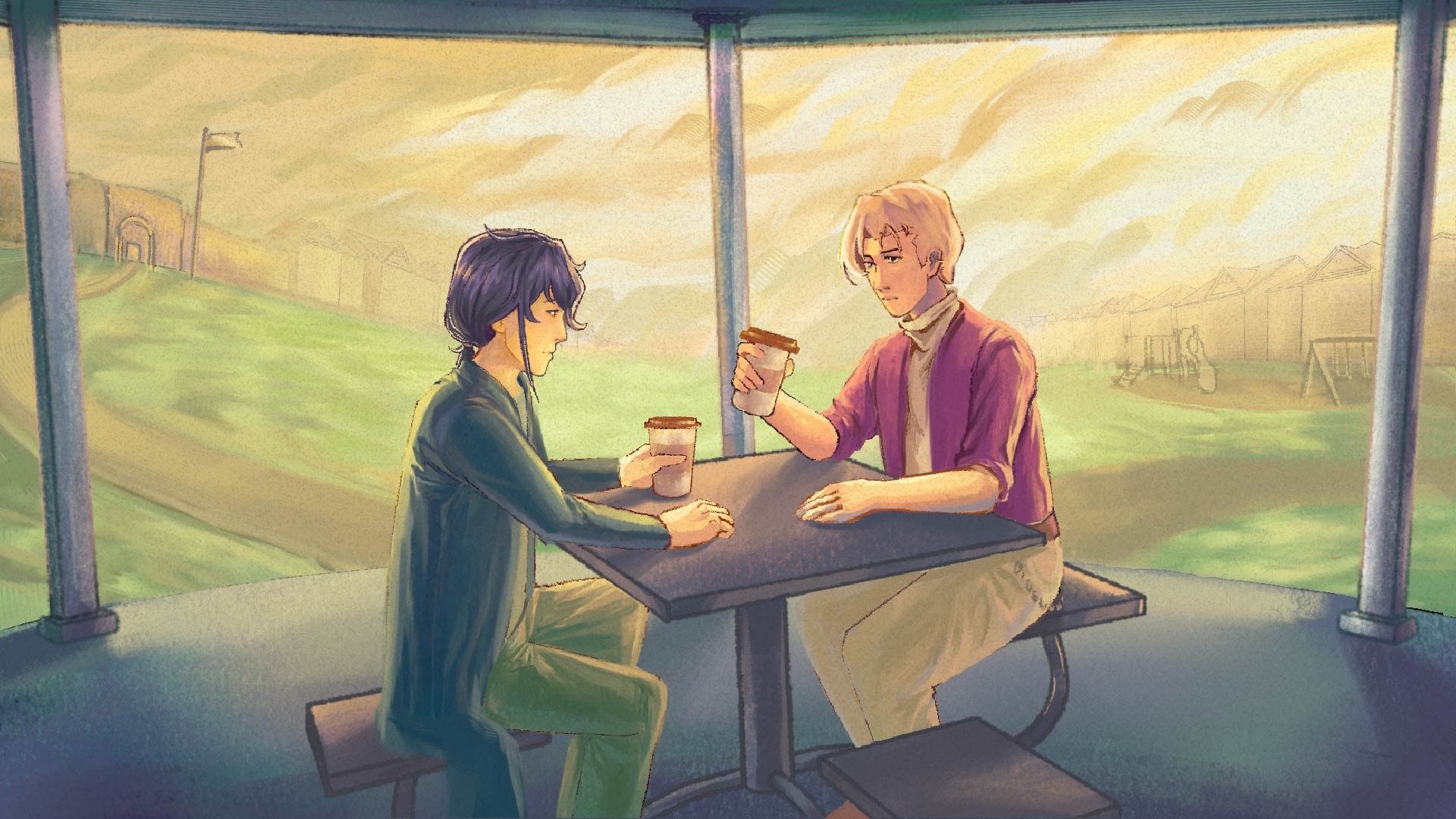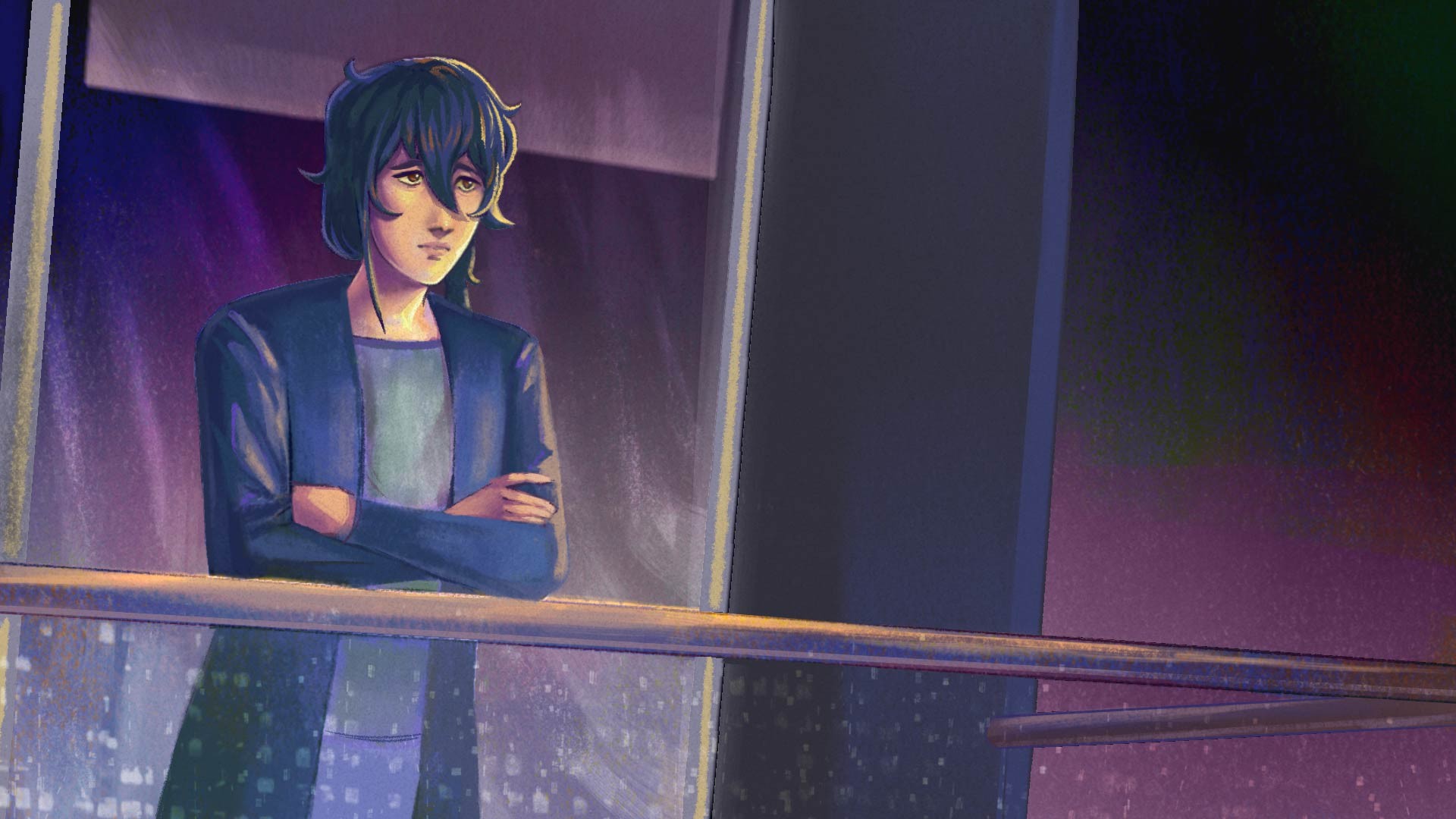 Click or press the escape key to close