Emma Rollins
I'm Emma Rollins. I am an artist from Oakville, Ontario, with 8 years of post-secondary visual arts and design education.
I am a multidisciplinary illustrator with a focus on digital art. I am passionate about storytelling and creating narratives through visuals. I enjoy creating work that is bright, colourful, and playful. It is my goal to invoke hopefulness and introspection through my work.
Doomsday Tarot
For my first-semester thesis, I designed 12 tarot cards based around the theme of climate change and climate disasters. Tarot cards are used to predict the future, however with climate change continuing the destructive route it's on, how can we expect to continue to have a good future? There will be no positive future for humans and animals alike—which is what these cards represent—unless there is a dramatic change in the way these things are dealt with. The themes in these cards range from rising ocean levels to global warming to habitat loss and everything in between.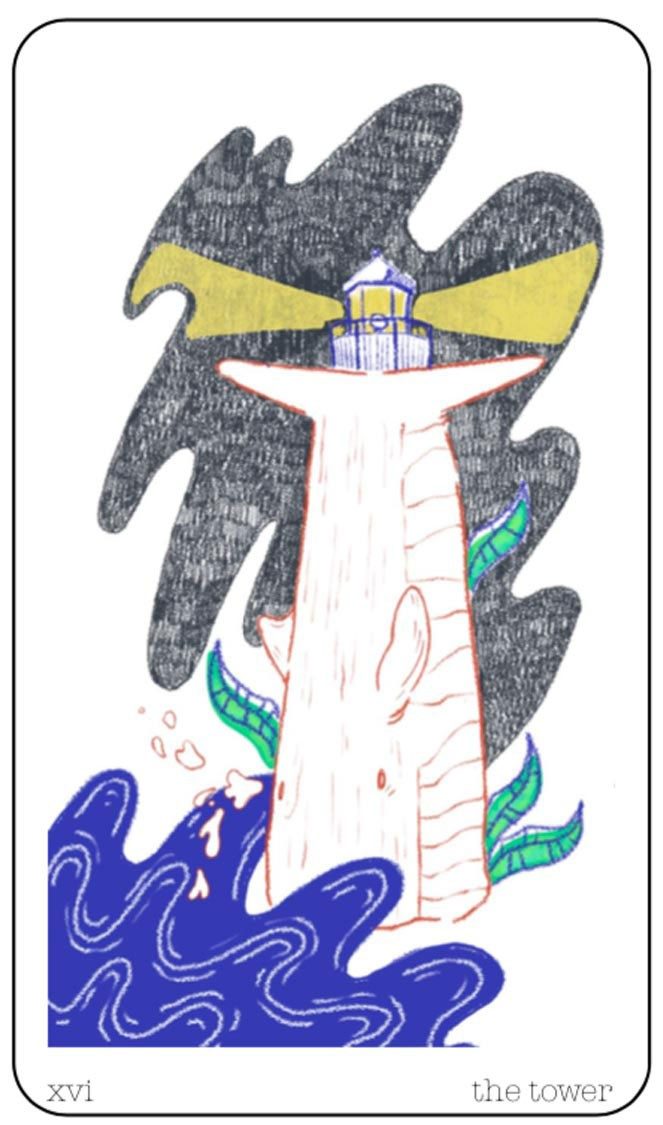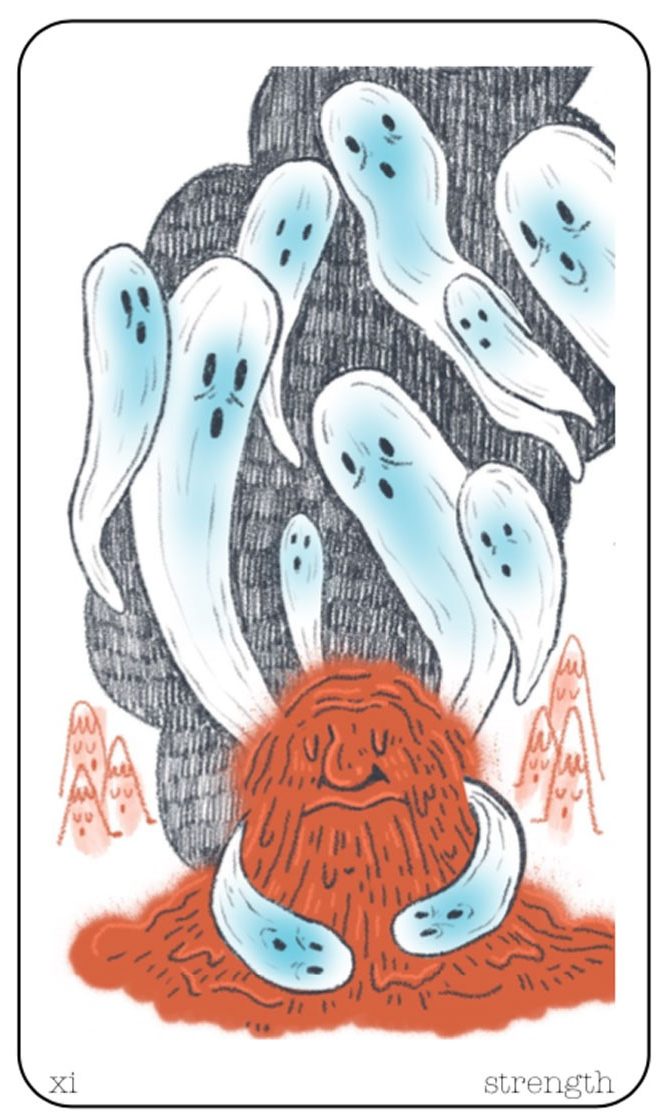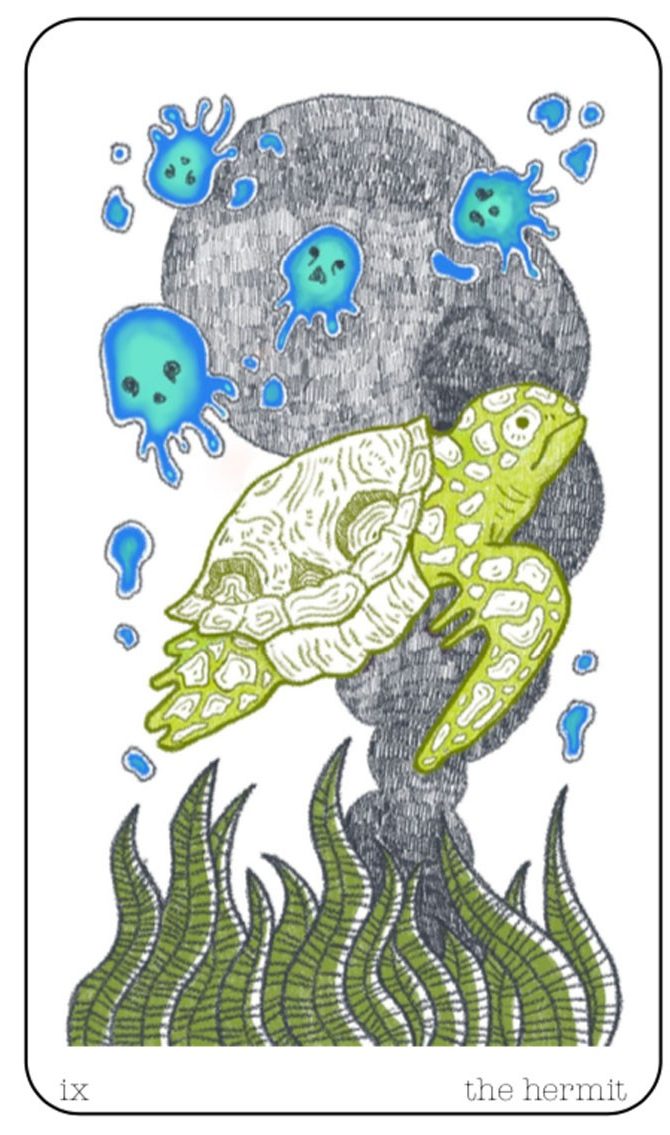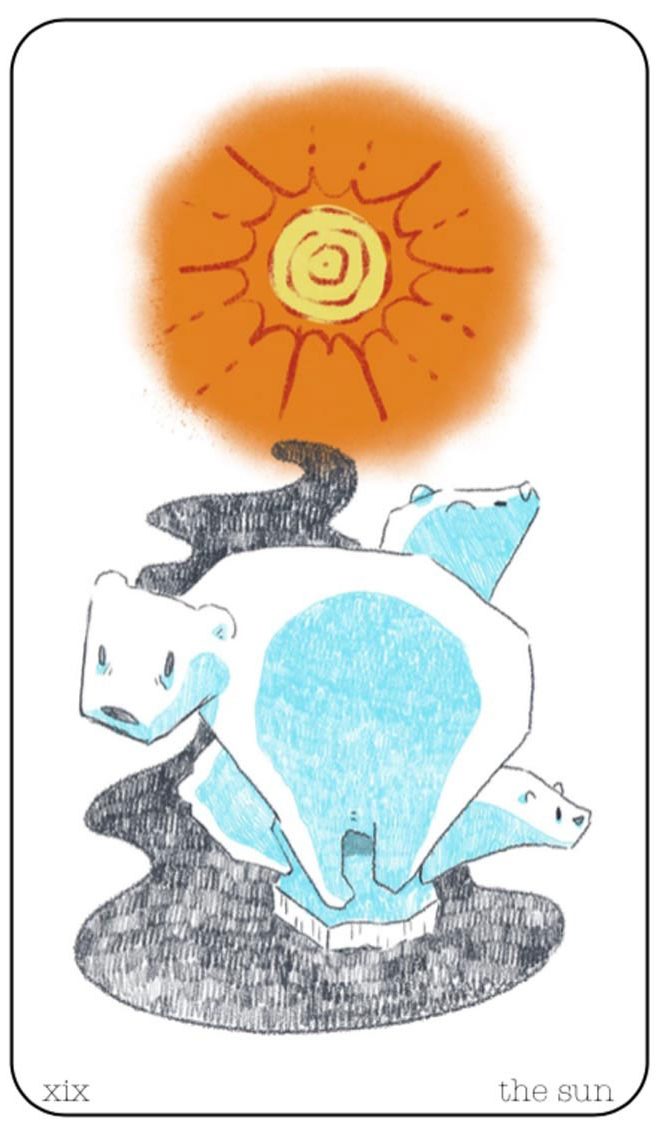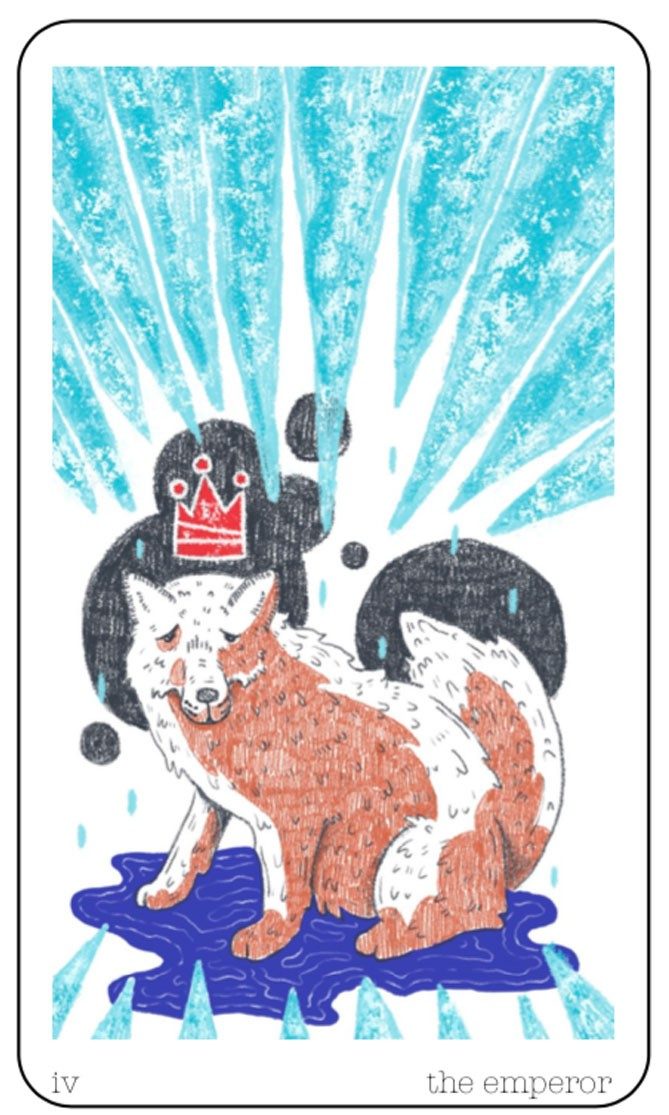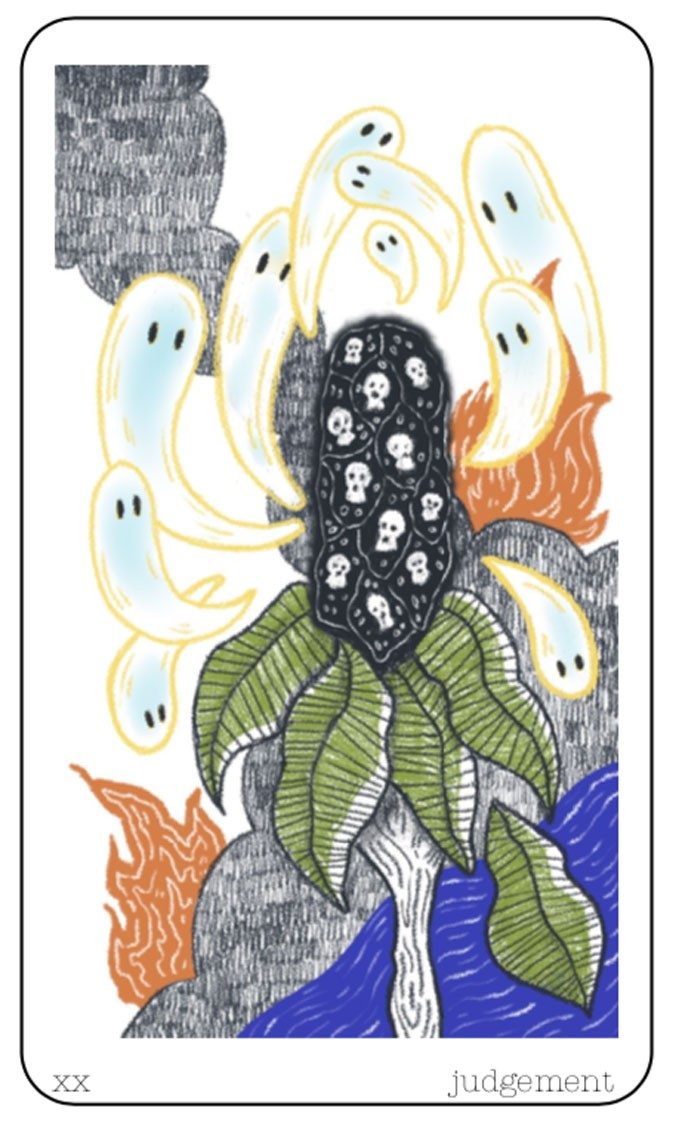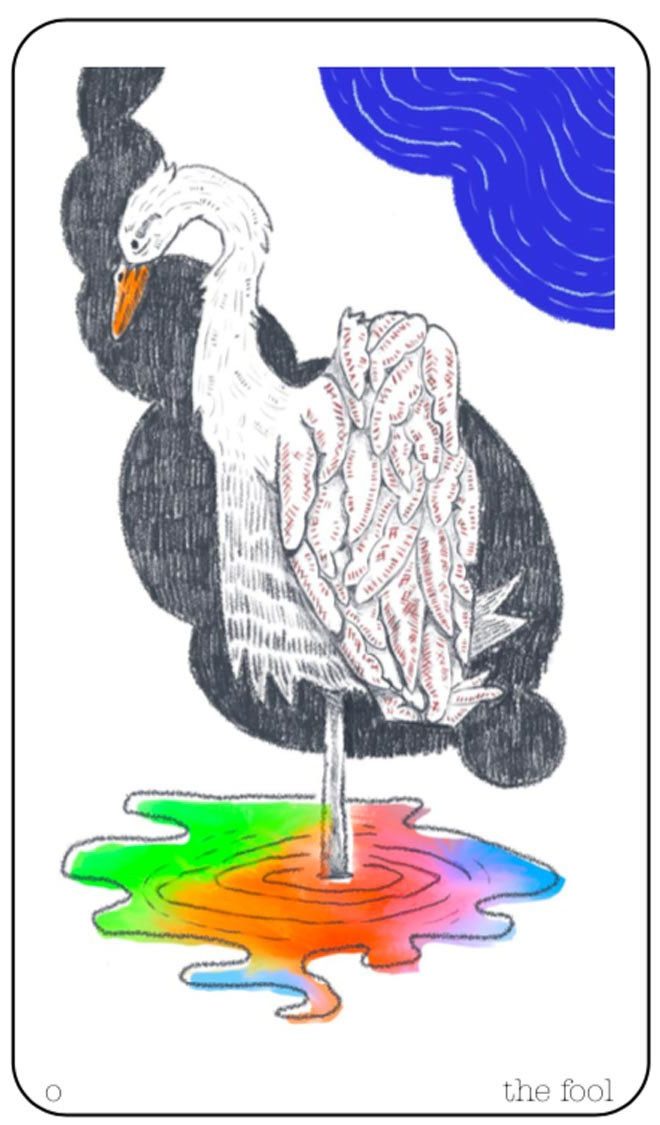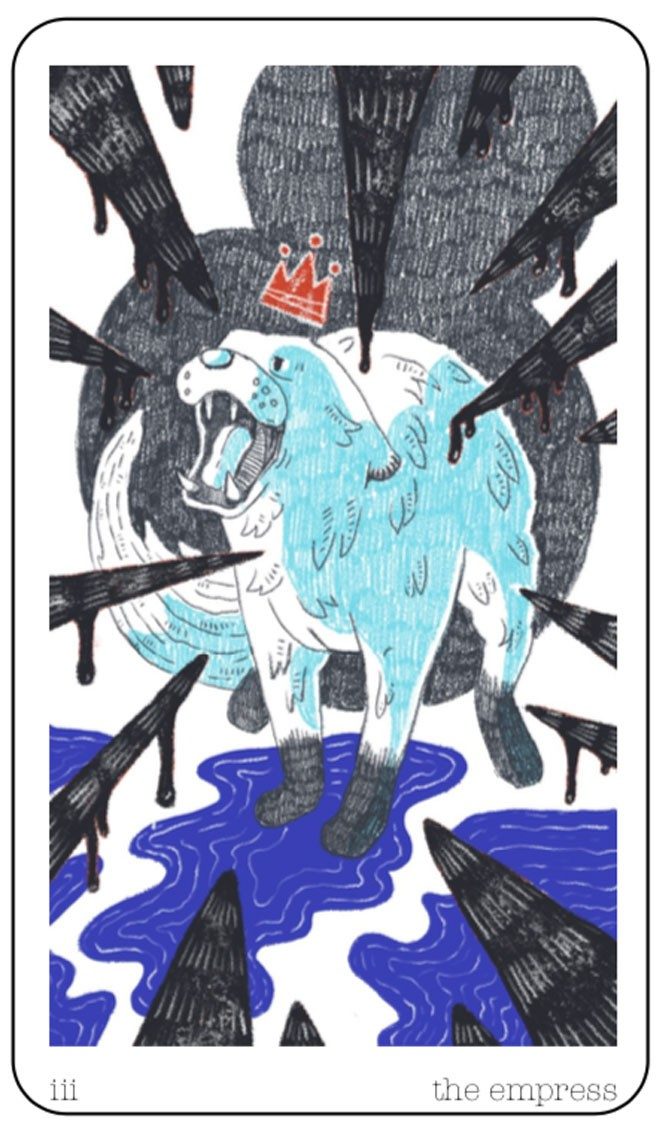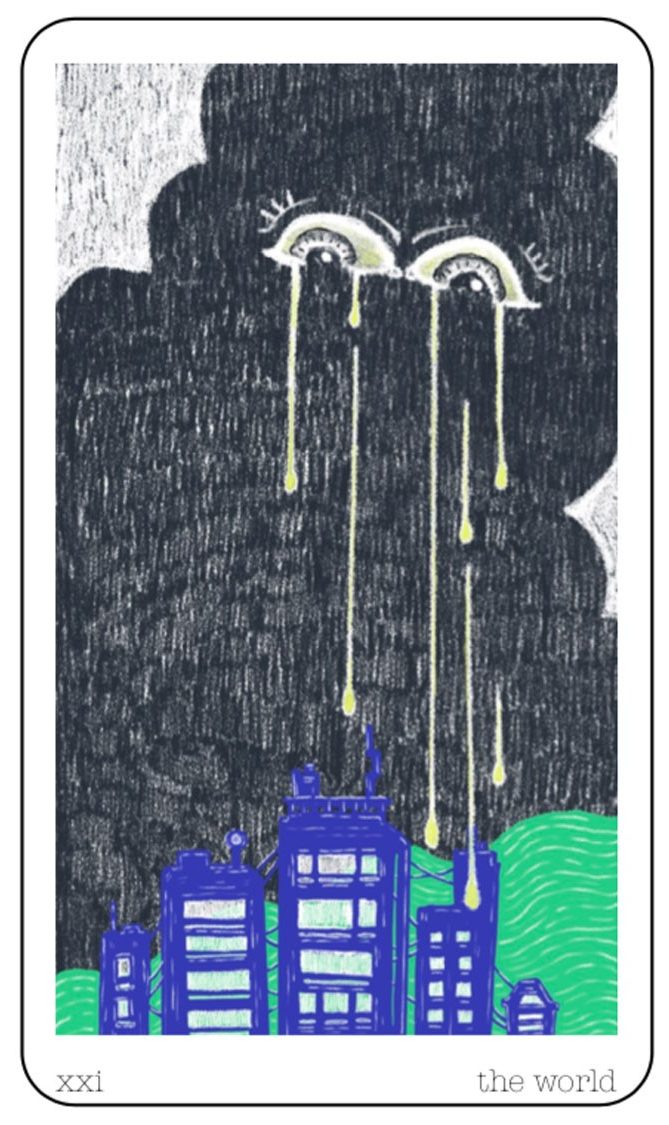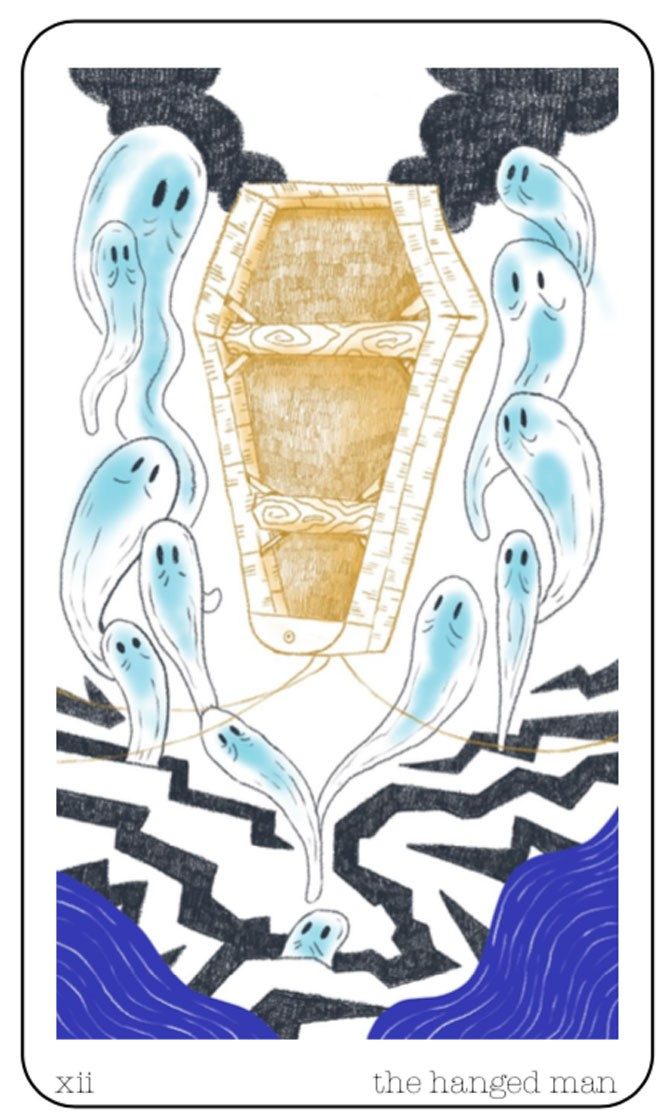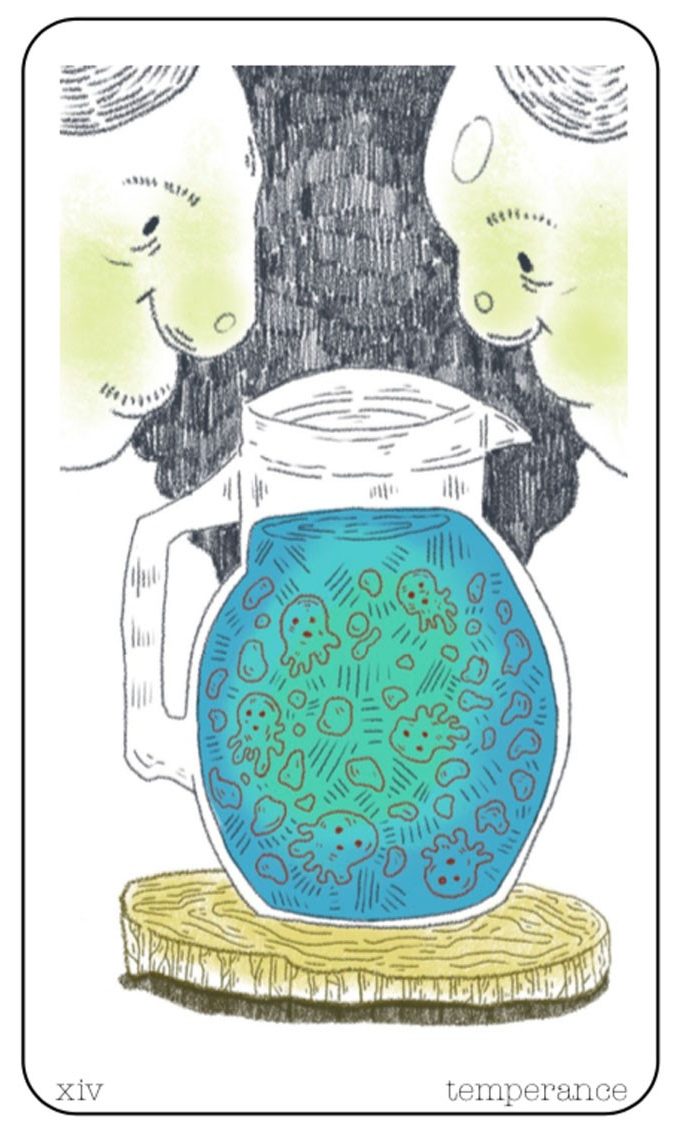 "Archie" Storybook
For my narrative thesis, I chose to write and illustrate a children's book about my dog from his perspective. It's a 16-spread lighthearted romp that showcases bright colours and playful visuals.
Pet Store Postcards
A school project based around going on an "adventure." My goal was to turn a mundane trip to the pet store into a fun exploit by taking the things I saw and greatly overexaggerating them.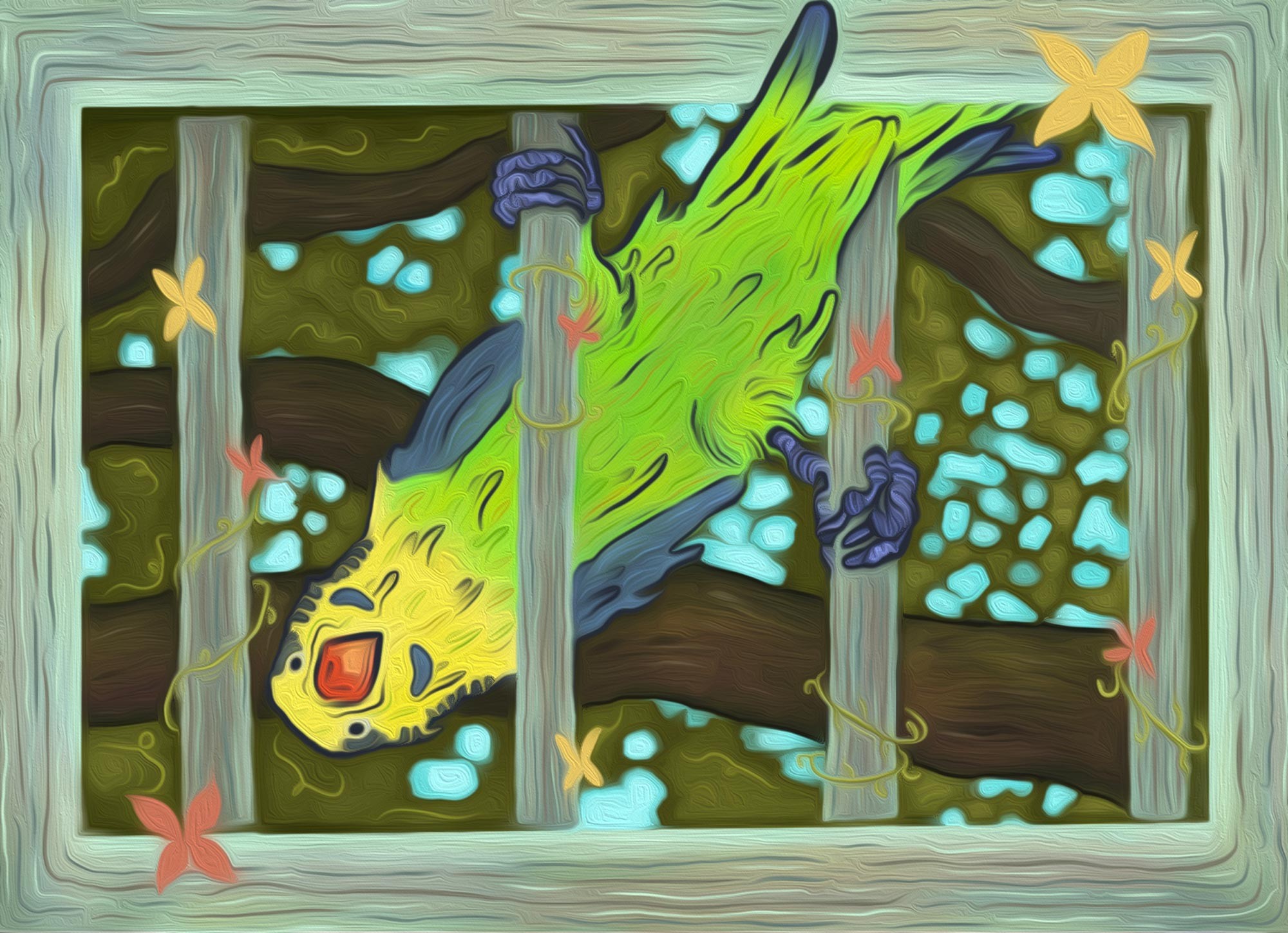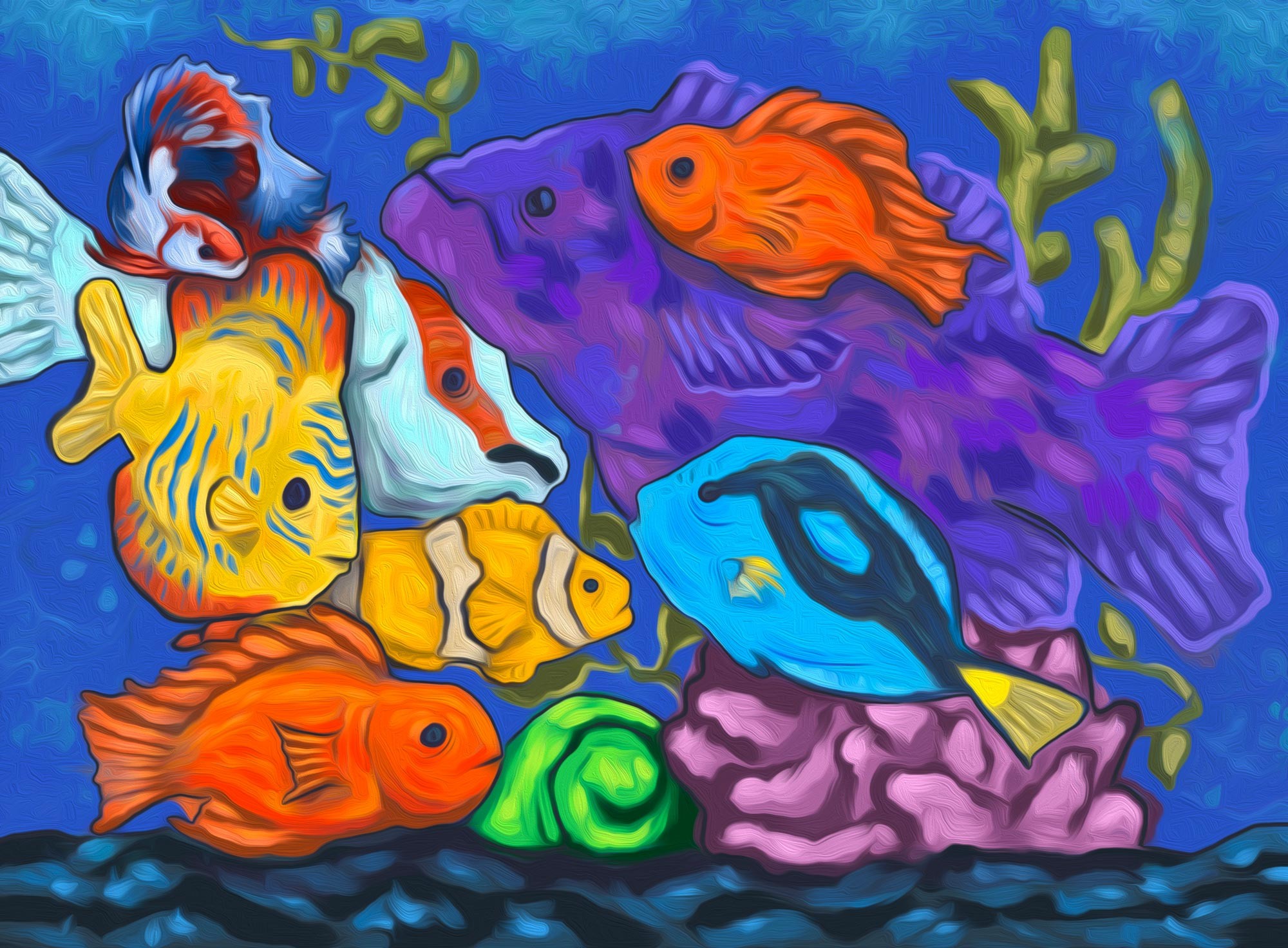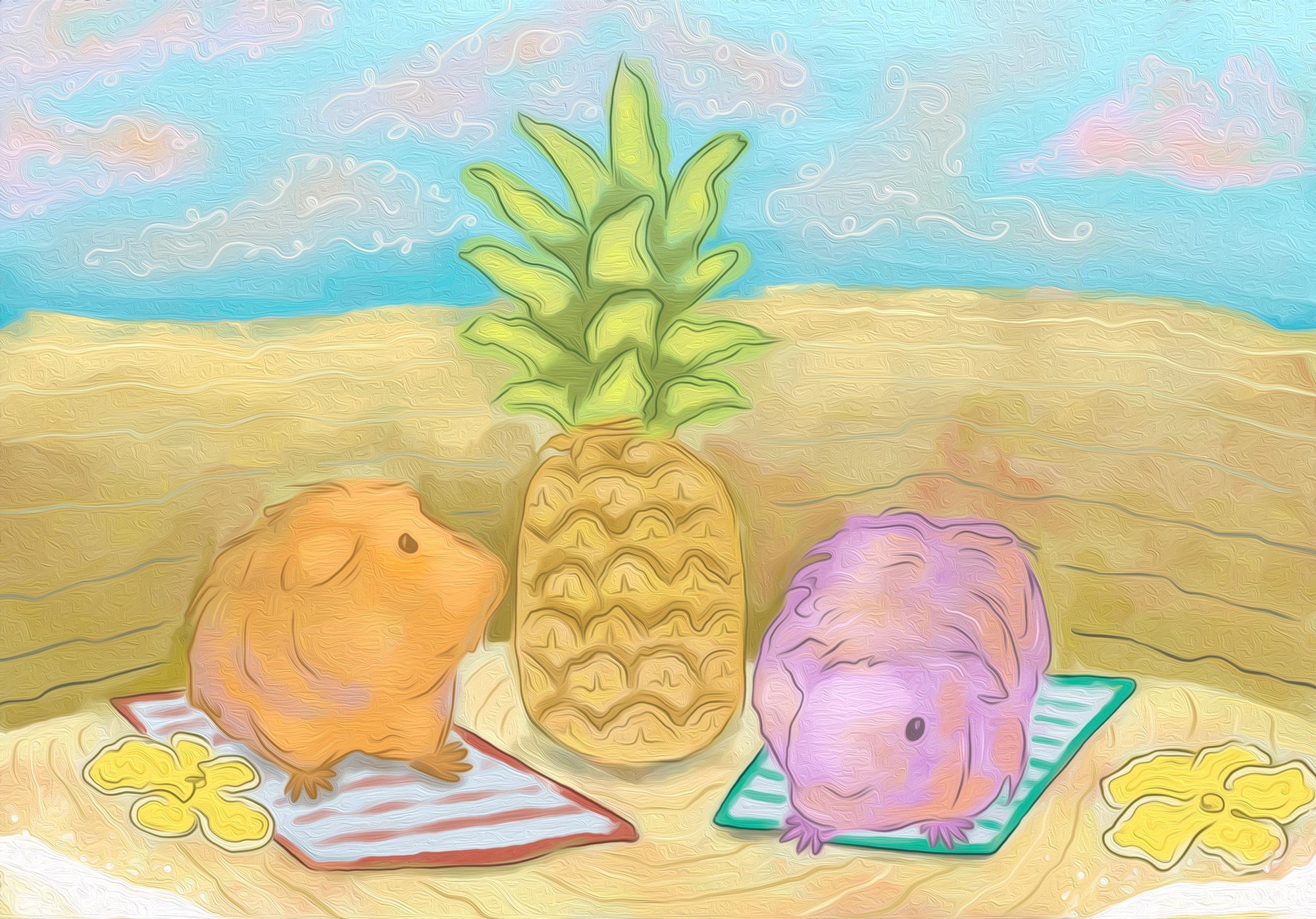 Album Cover Collages
For my second-semester thesis, I chose to take various lyrics from Nirvana songs and turn them into album cover illustrations. The lyrics deal with the themes of mental illness, being anti-establishment, sexism and witch-hunting, drug addiction, and the romanticization of death.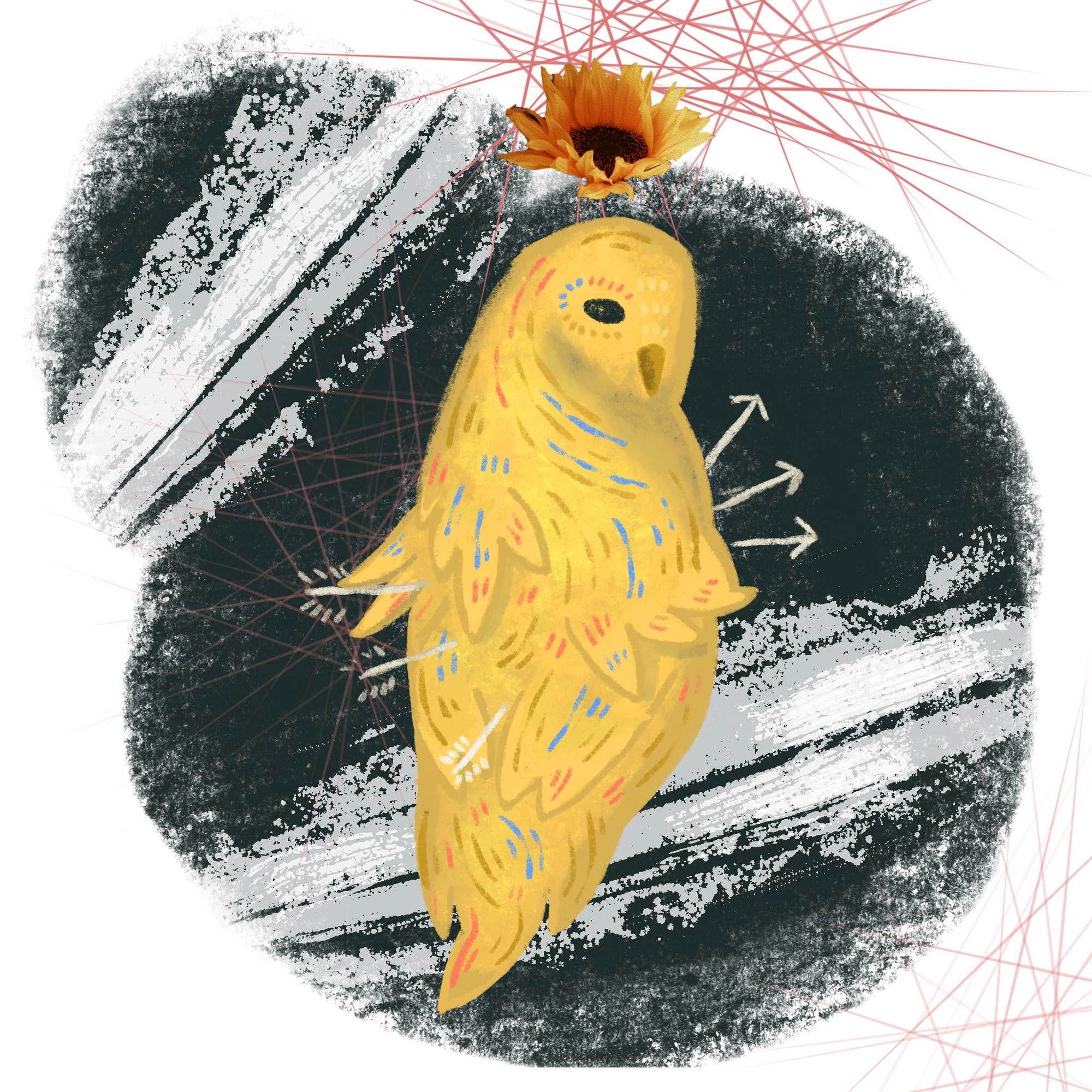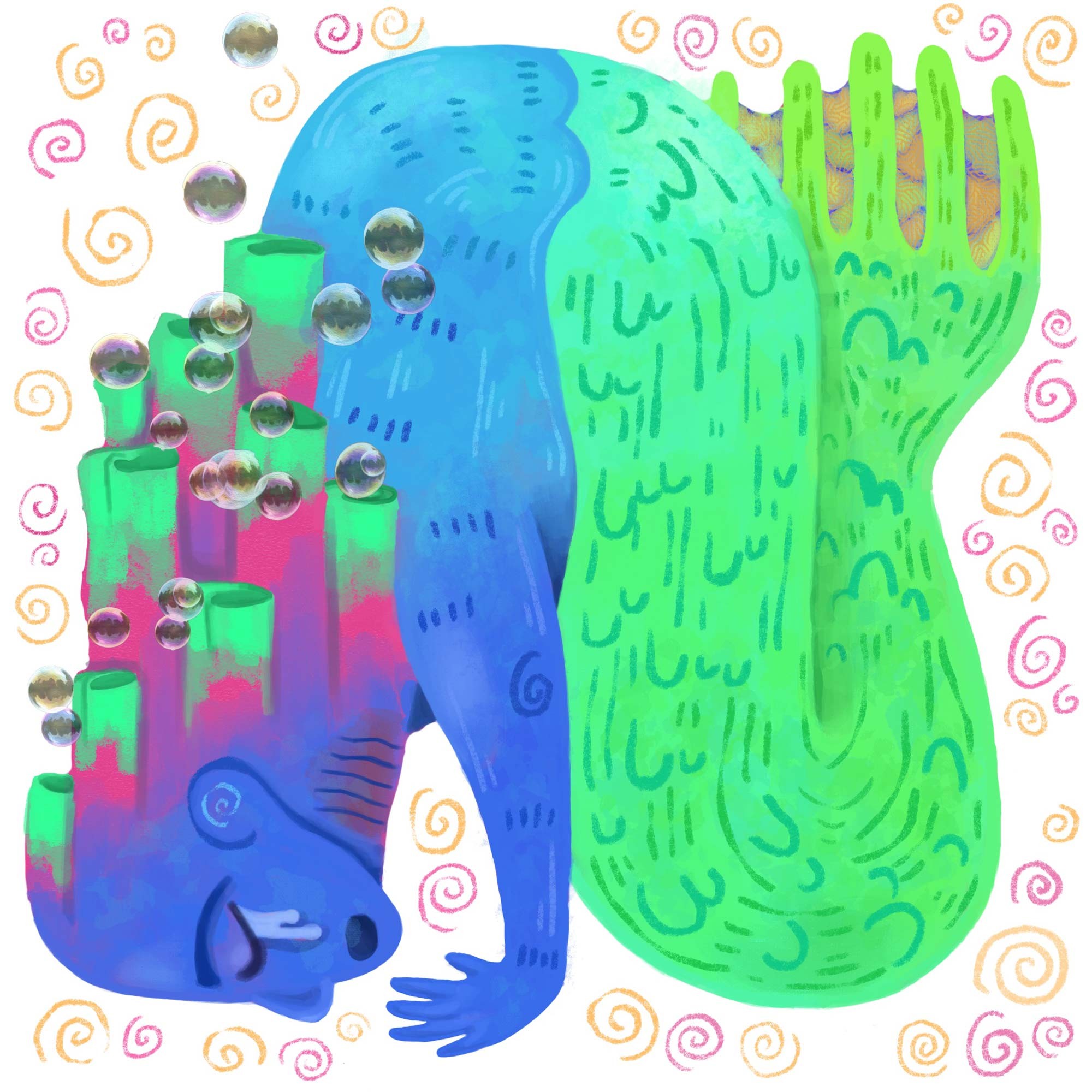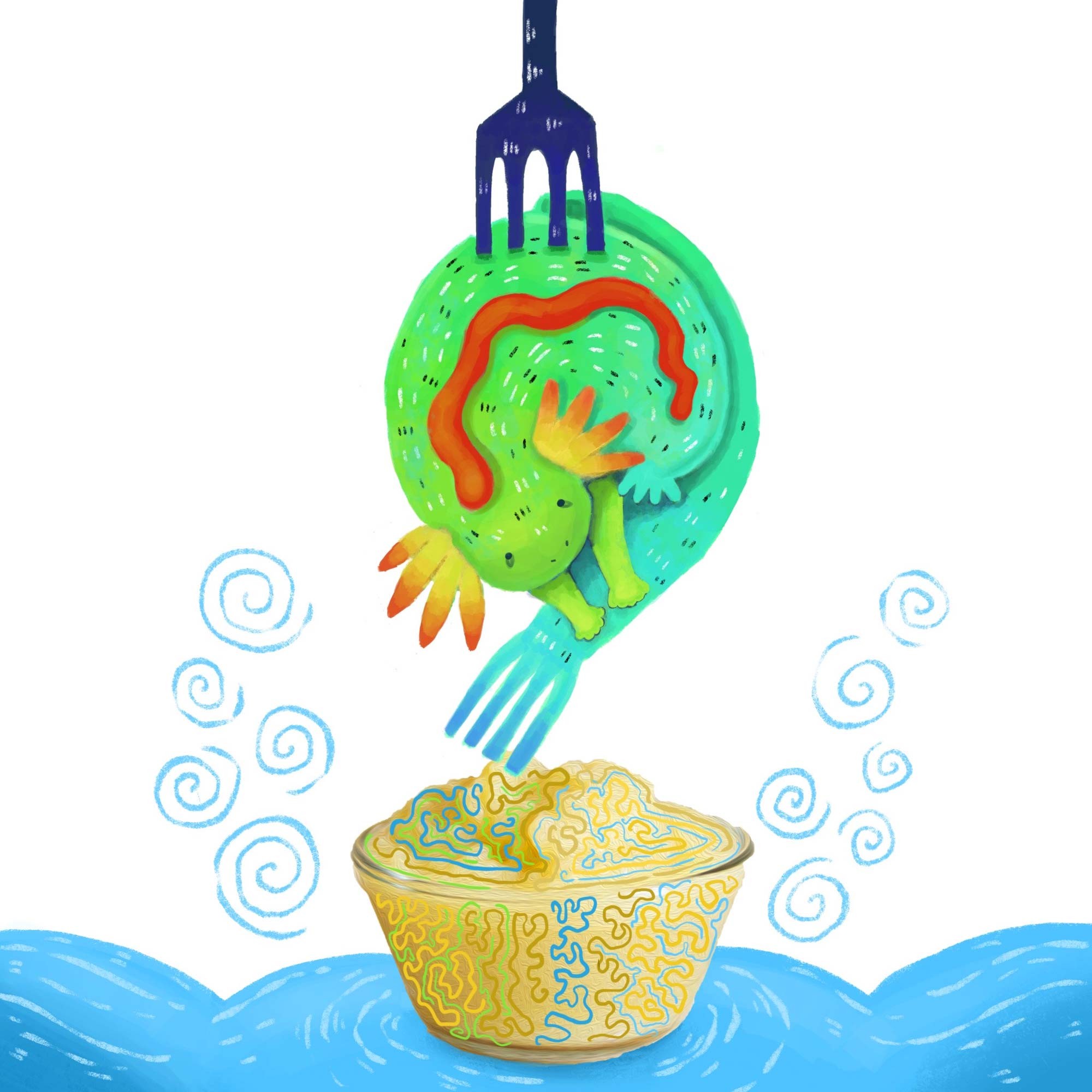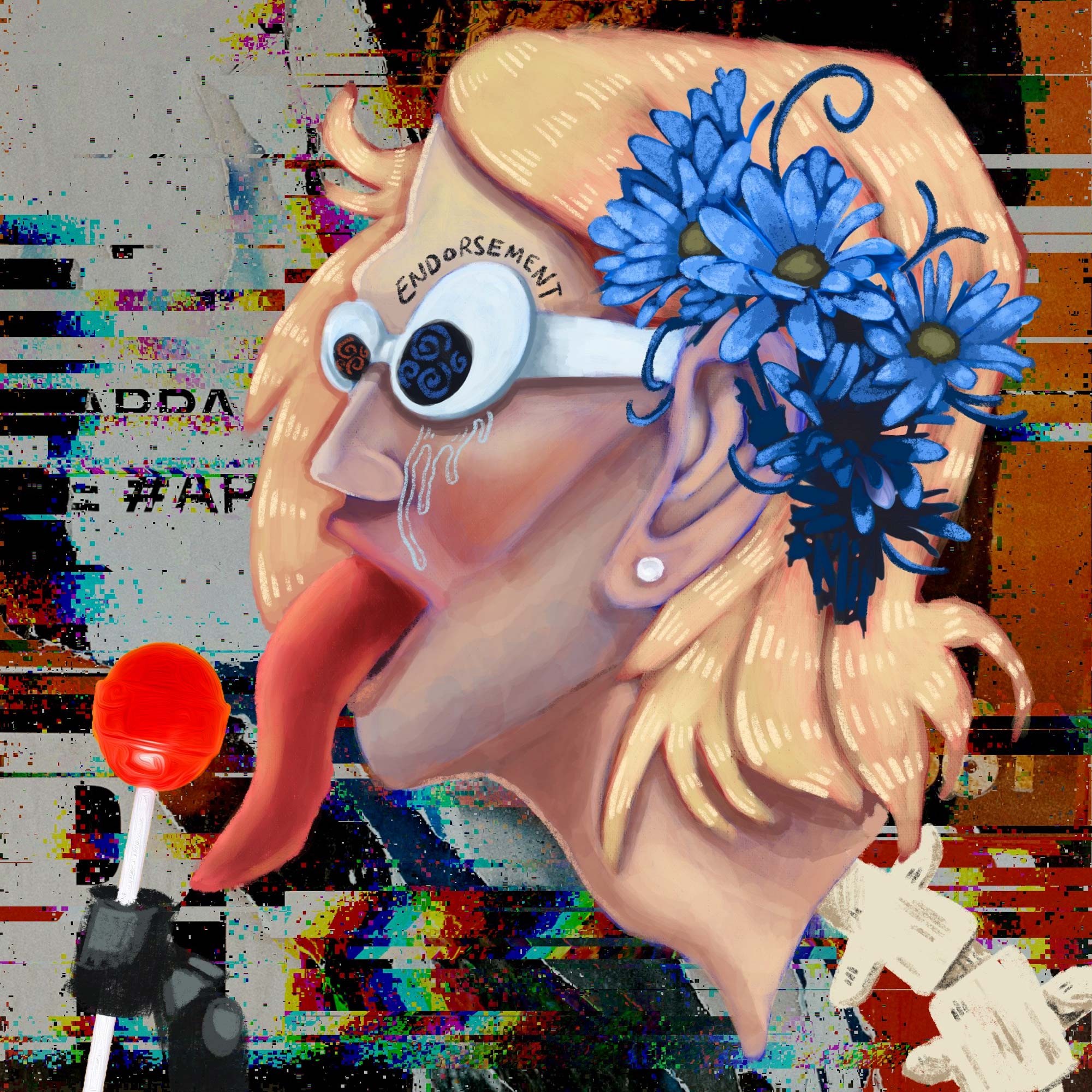 Click or press the escape key to close