Ella Sheridan
As a Canadian illustrator based out of the Almaguin Highlands, Ella gathers and hunts for her inspiration in nature. When she's not frolicking through the woods, she uses moody colours and shapes paired with her love for graphic novels and 2D animation to tell engaging visual narratives.

Make Yourself at Home
With this series I wanted to depict my current understanding of "home", which is not a building but instead a feeling and experience. By using park posters as a tool I've created a wholesome ad campaign invoking a feeling of nostalgic comfort. Even if you have never been to this place or done these things I want it to feel like you have… or at the very least make you feel like you want to!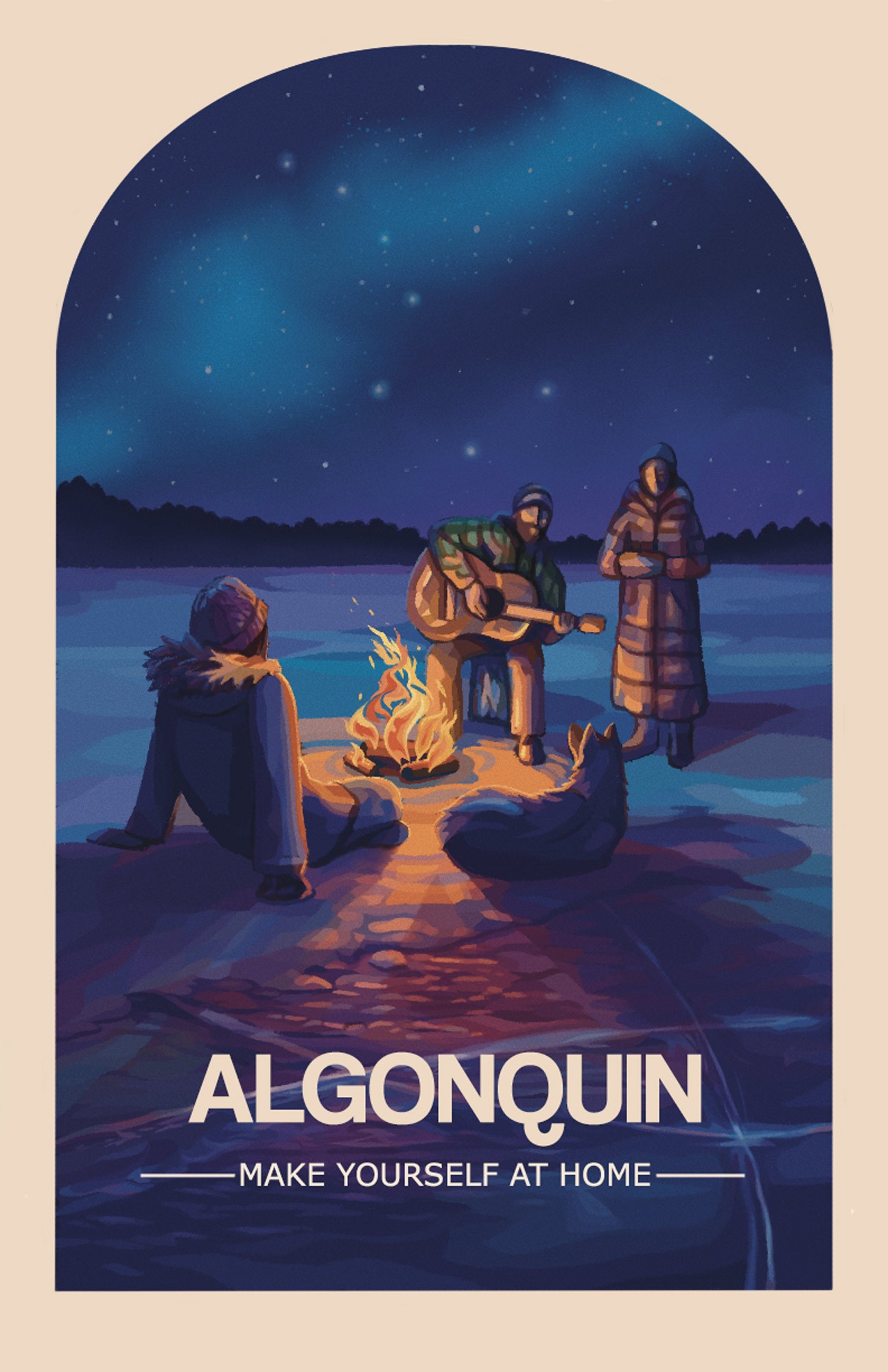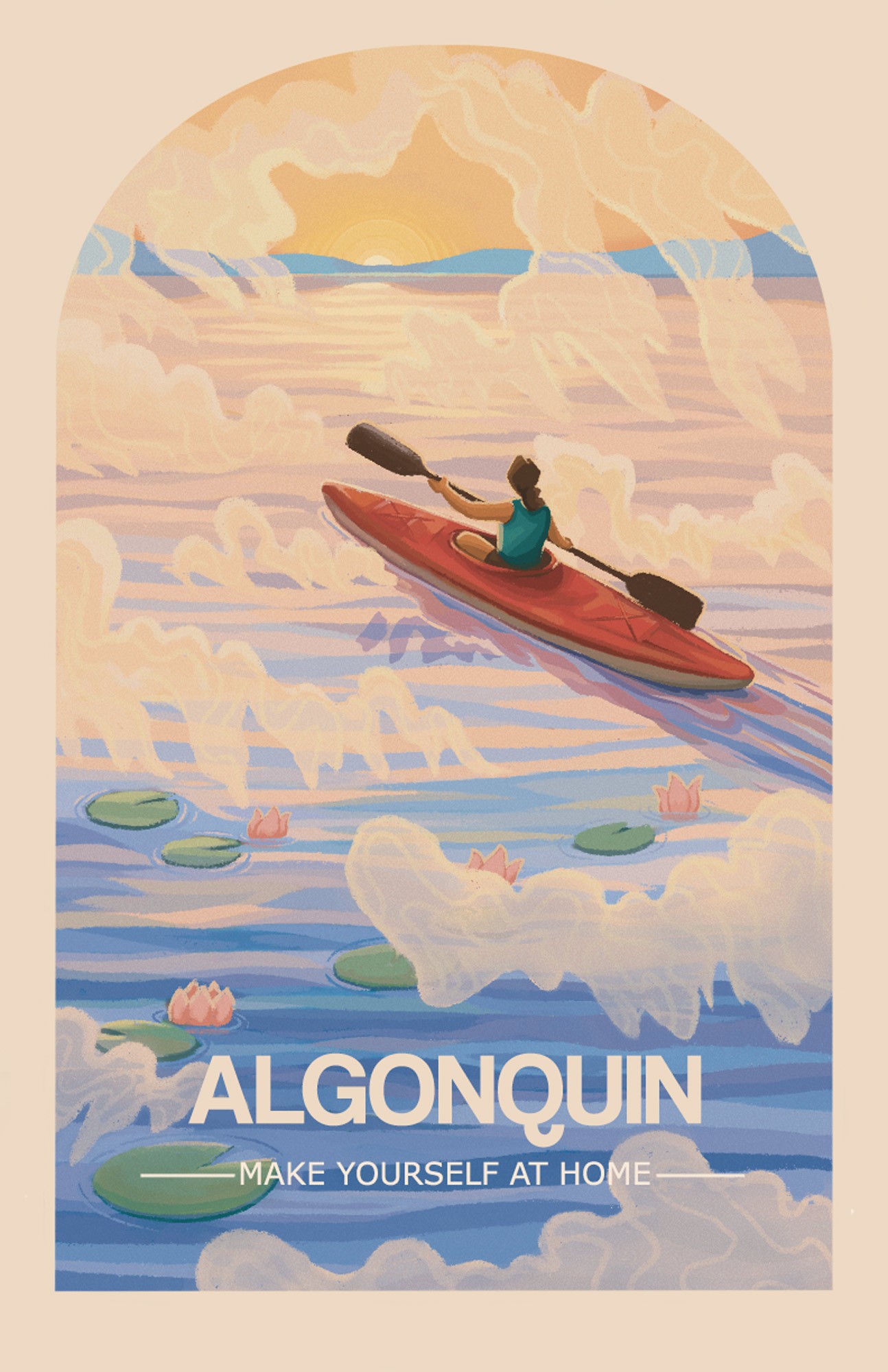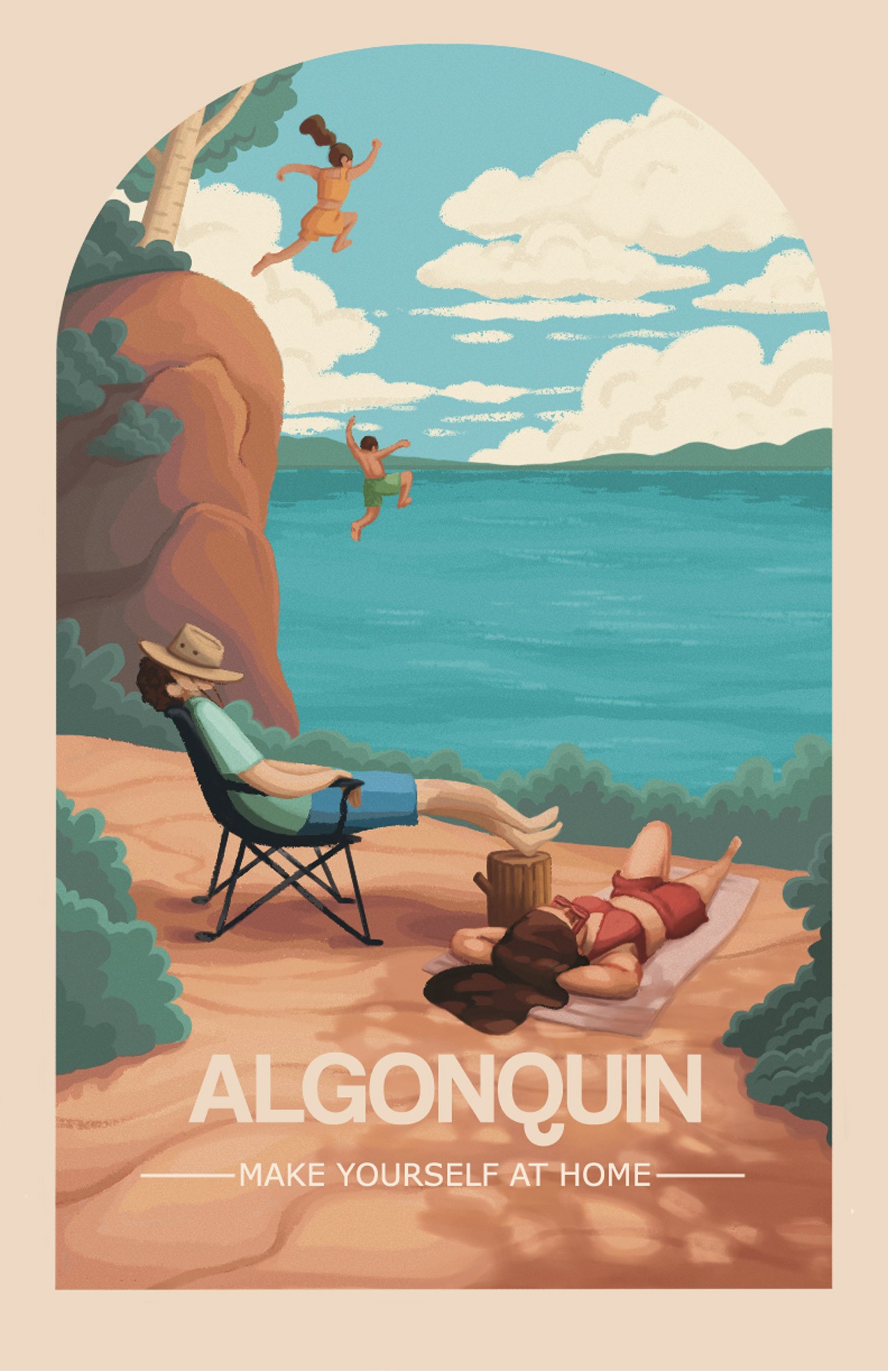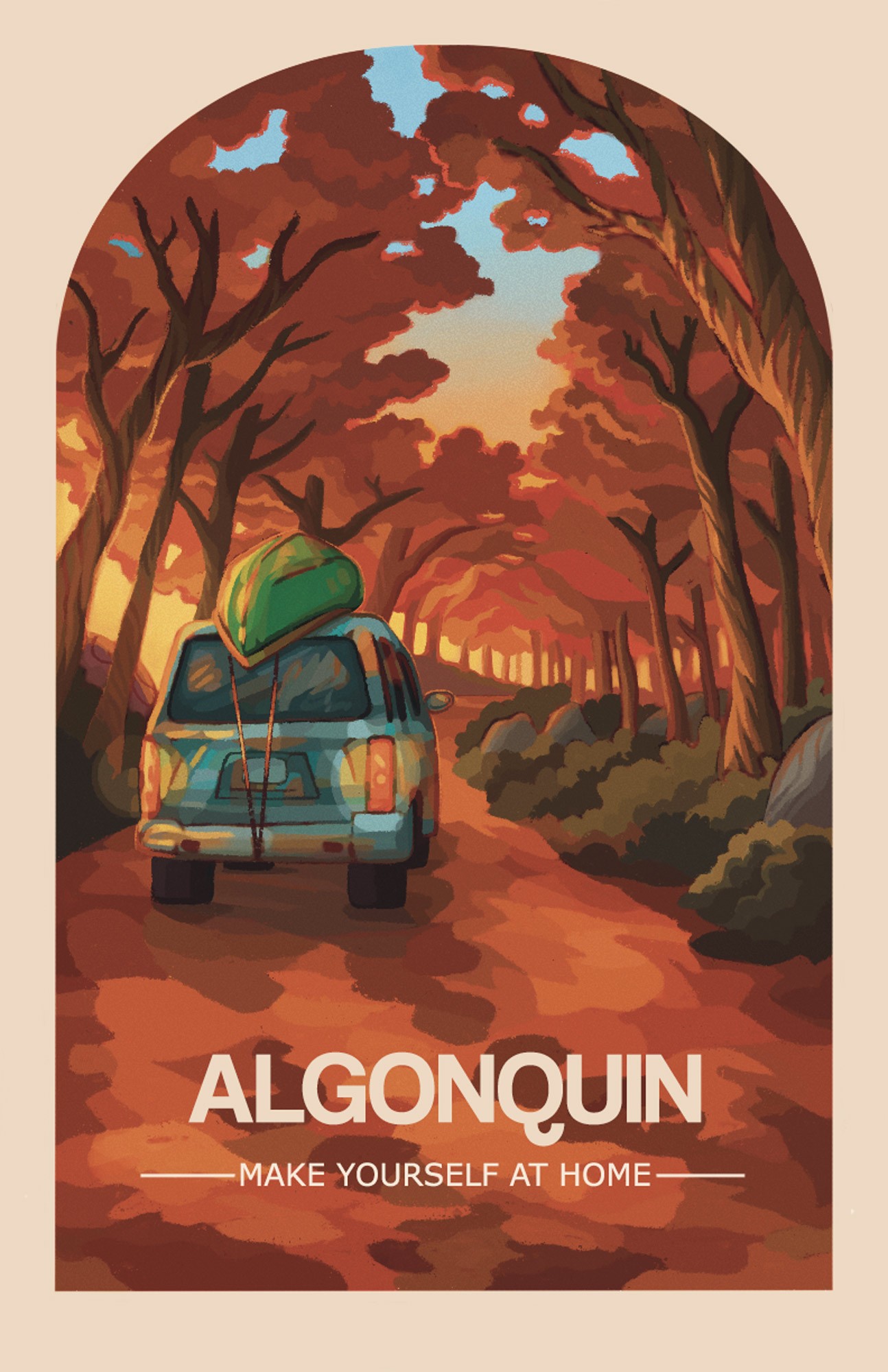 If the Shoe Fits
Have you ever felt completely out of place? Ever have a task you've tried (but failed) to ignore? This project is an adaptation of my own experience with that situation. If the Shoe Fits is a comical story about procrastination and the challenges of being thrown into a world where you don't belong.
When the Wind Blows
This image series is inspired by a cautionary sailor's poem about the wind. Through this project, we explore several challenging yet beautiful landscapes, while finally ending in a place that is peaceful and calm.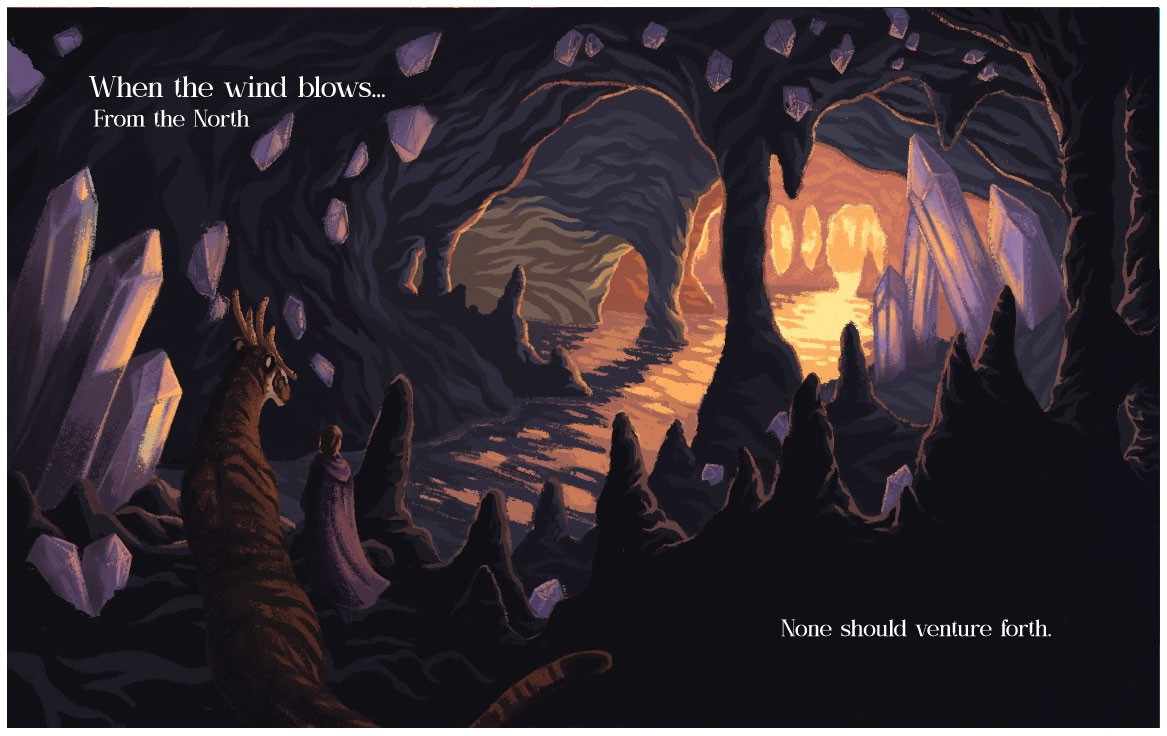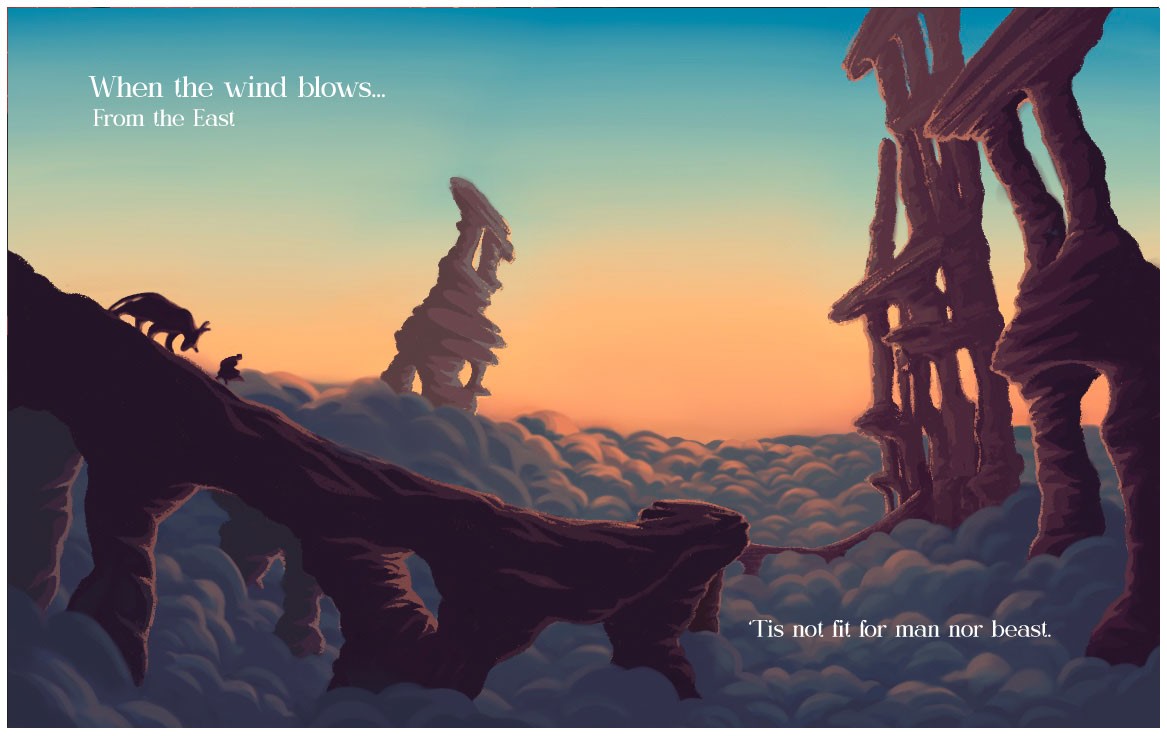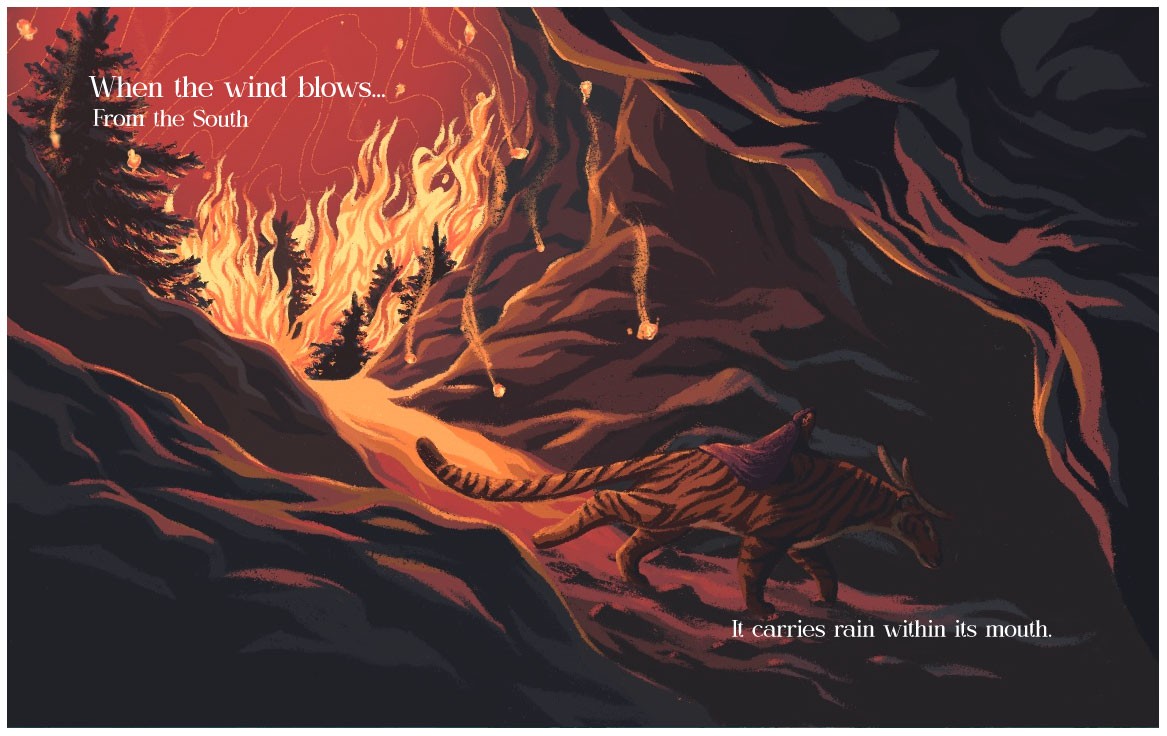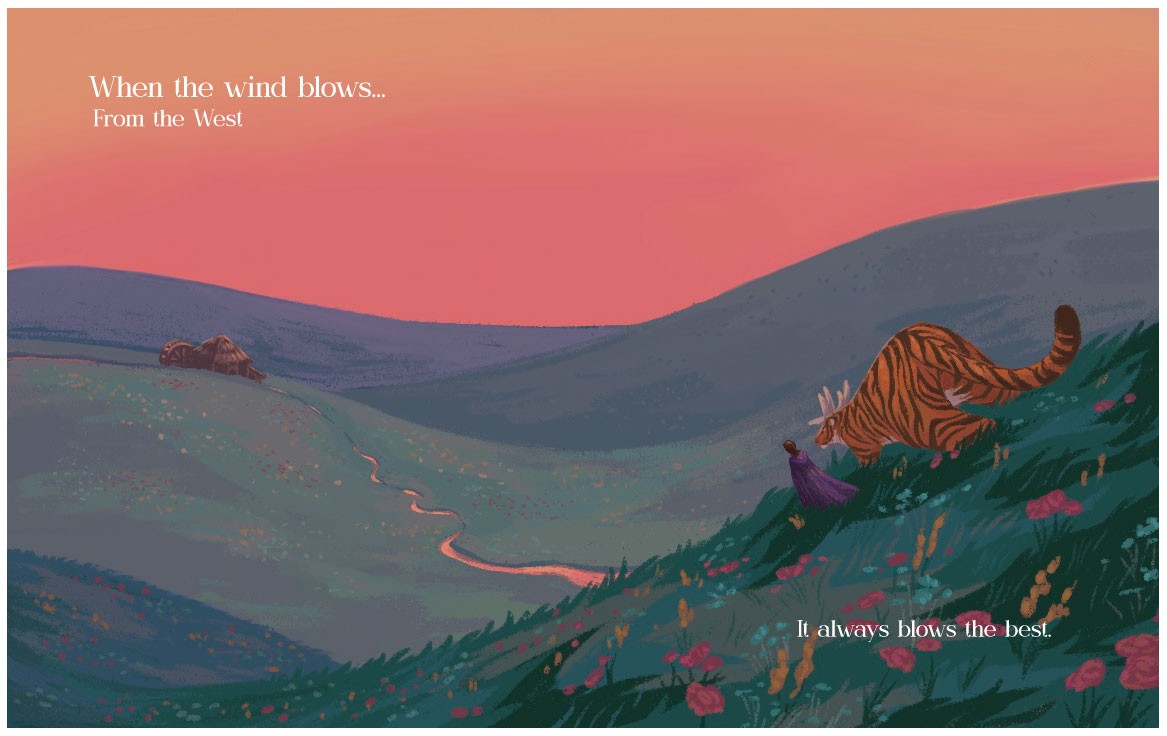 ---
Click or press the escape key to close