Britney Dudman
One day, out of pure boredom, I took a nearby pencil and paper and began drawing. From then on I continued creating, drawing, and constructing stories in my head. I was inspired by the many movies, TV shows, video games, and comics I used to escape my small corner of the world. Eventually, this interest in visual storytelling led me to Sheridan College to pursue a BA in illustration.
Often devalued as just simple entertainment, I believe that the act of storytelling is the most powerful tool a person can have. I think storytelling can leave a huge impact on many people by creating empathy in an audience and therefore (hopefully) creating a better world. Using my skills as an illustrator I want to help tell stories of our time and maybe help write the story of our future; even if it's only a small contribution.
Playing God
This is a four-page comic I created about the end of the universe revealing that all of creation was just a child's game. Heavily influenced by the style of old-school sci-fi comics and pulp magazine covers, it was also partly sparked as a darkly humorous reaction to the tumultuous time we were living in during the Covid-19 pandemic.
Dune: Book trailer
Ever since the Denis Villeneuve adaptation introduced me to Dune I've fallen in love with the book series, so I took this semester as an opportunity to make a fan book trailer. I also took it as an opportunity to do a lot of experimenting with different animation techniques and visual effects and mixed-media filmmaking.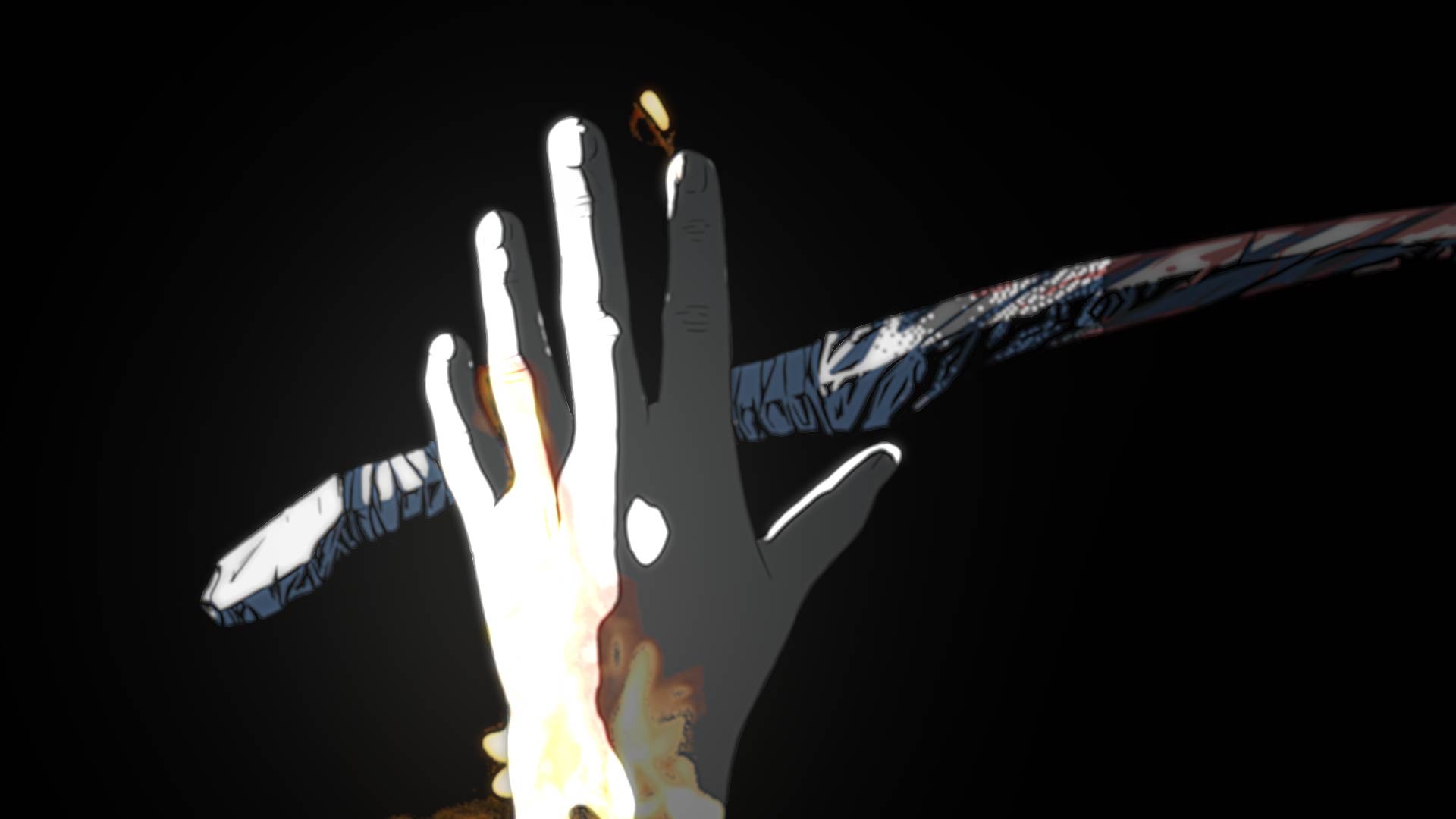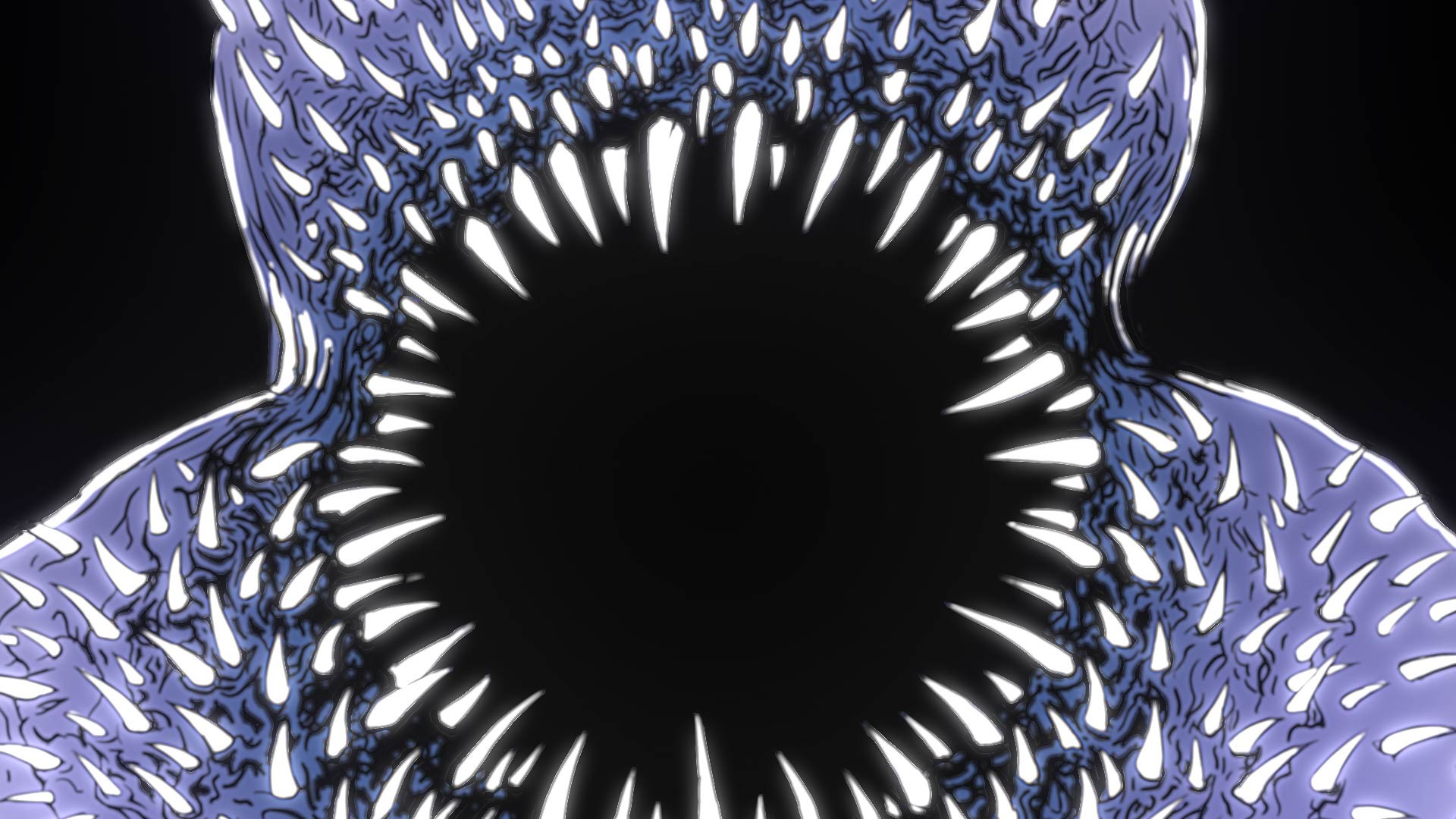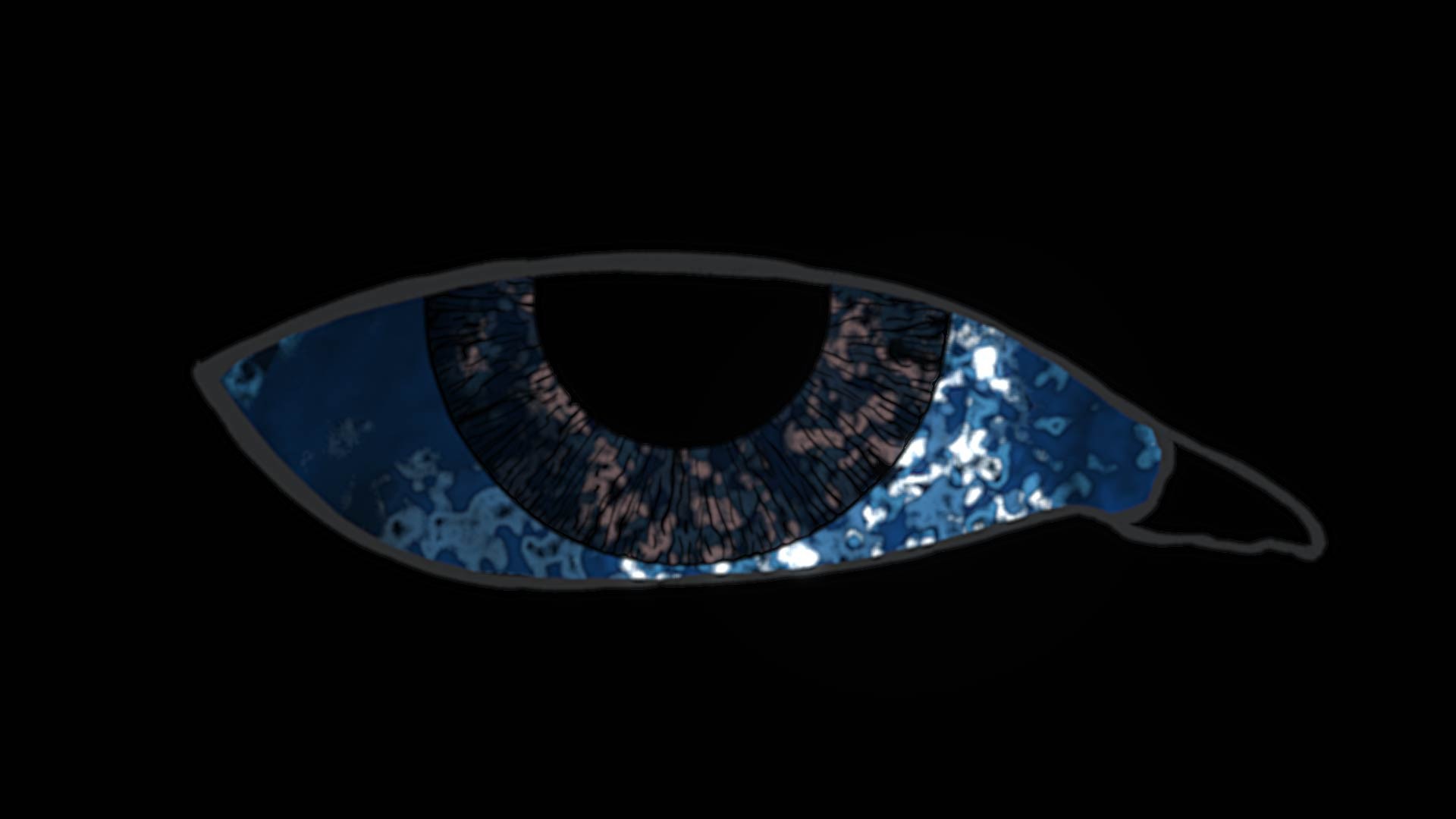 Mary Shelly's Frankenstein
During one of my elective courses at Sheridan College I read Frankenstein as part of the curriculum. Not knowing anything about the novel other than through pop culture osmosis, I was pleasantly surprised by how much I liked it. For this thesis, I wanted to create a cover and storybook illustrations to complement the original novel and share how I envisioned Mary Shelly's beautiful writing.
Full Bleed
These are a collection of editorial full bleed and spot editorial illustrations for a zine. Created as a reaction to many of the contemporary issues facing us today. The full bleeds are meant to represent the issue as a whole or a large part of it, while the spots represent different aspects of the problem. The illustration in order represents: Reproductive Rights, Environmentalism, Gun violence, and the cost of living crisis.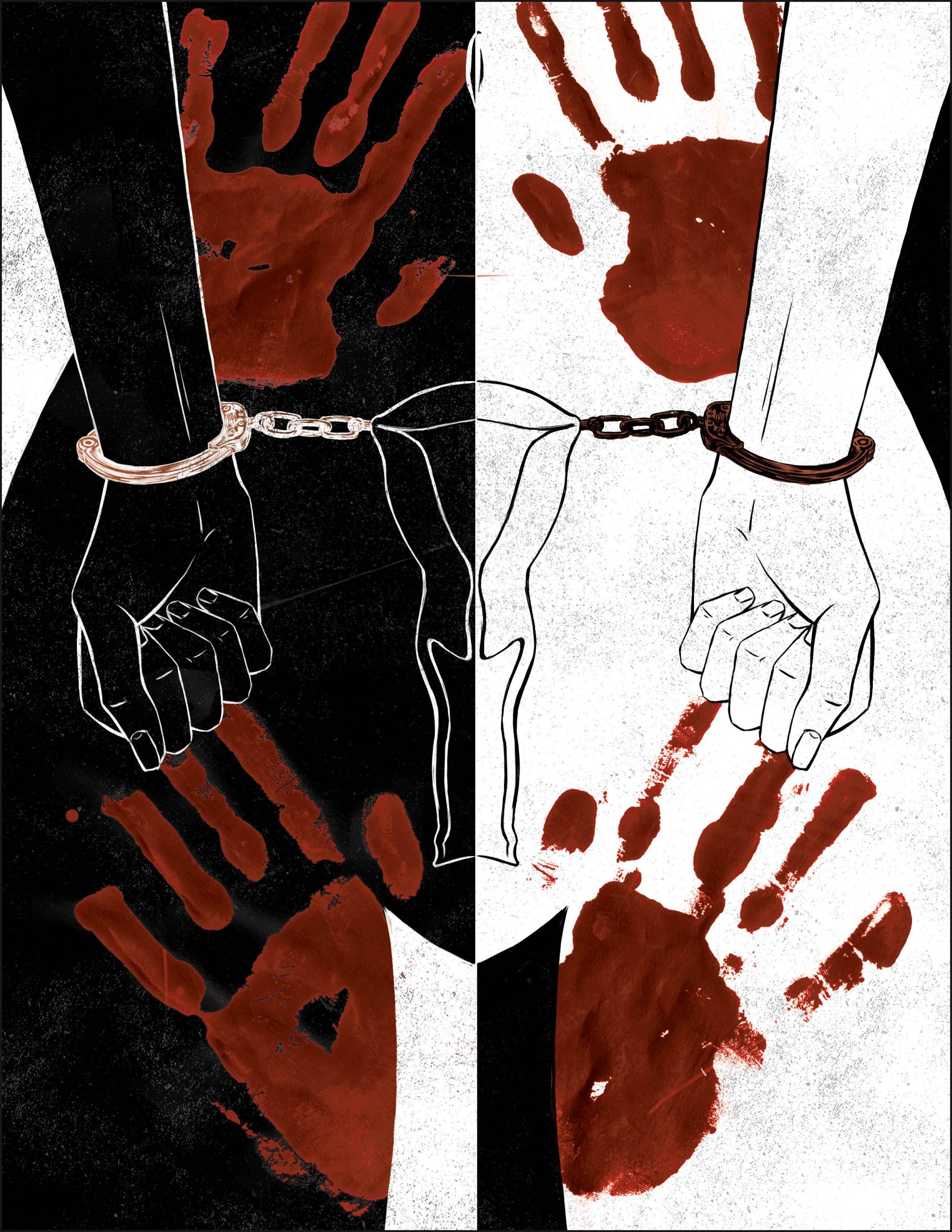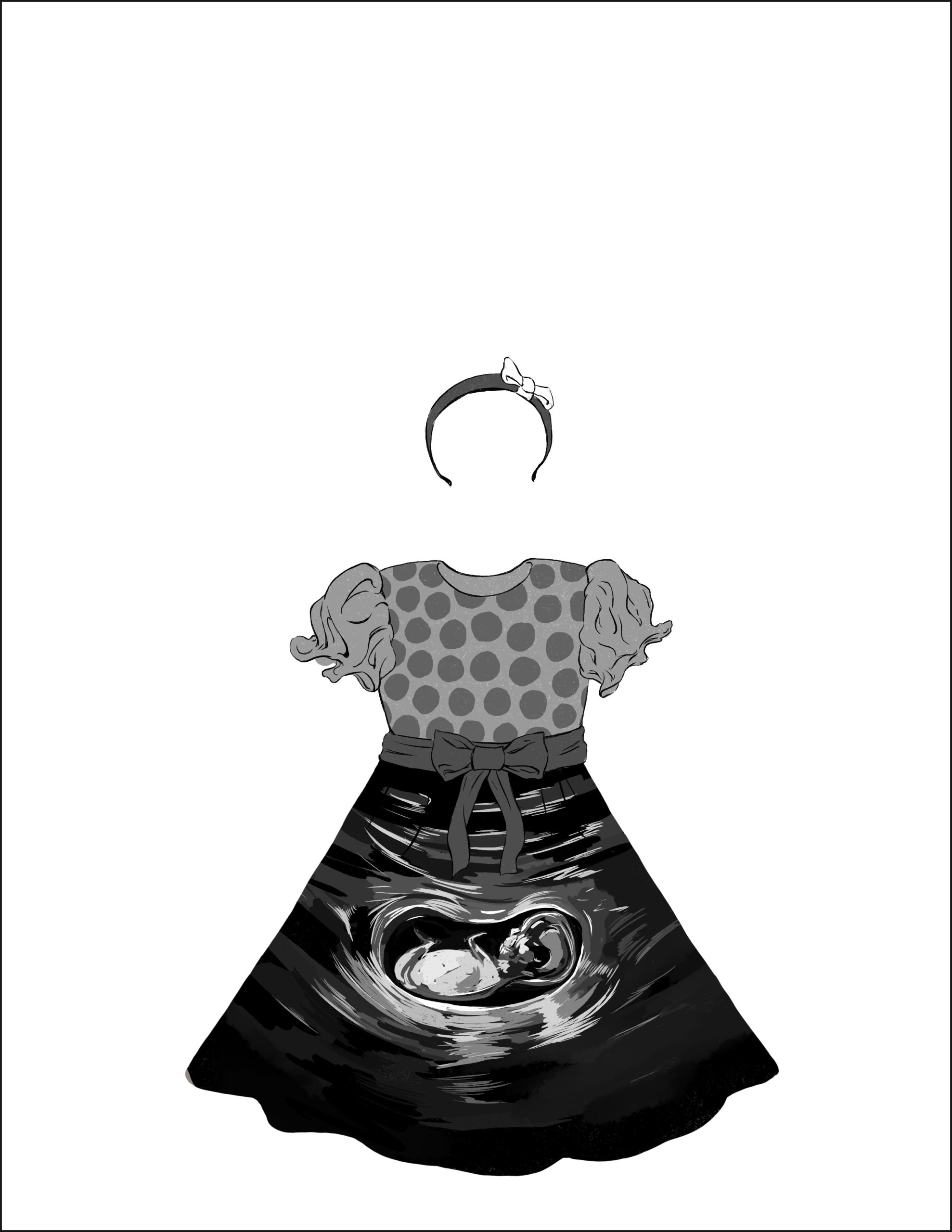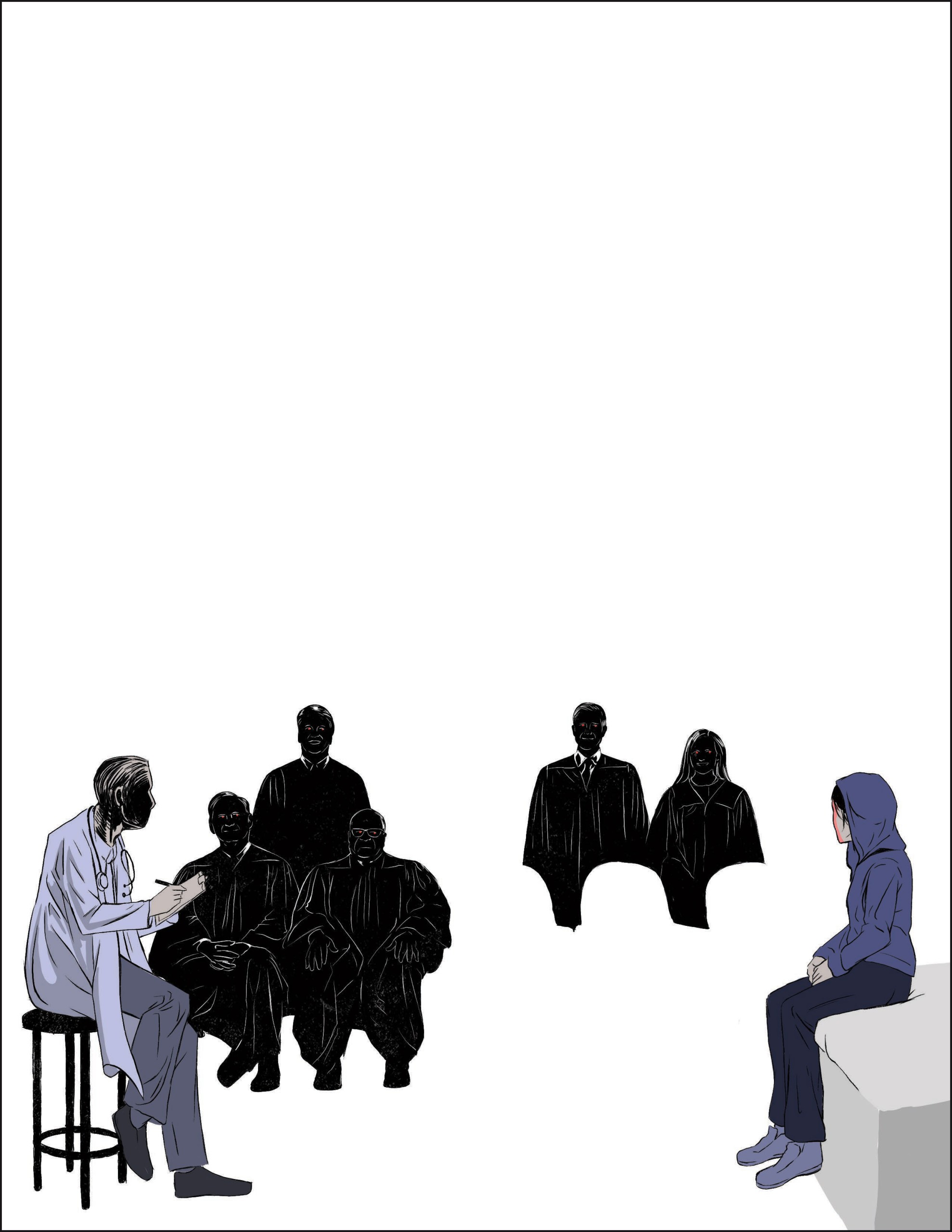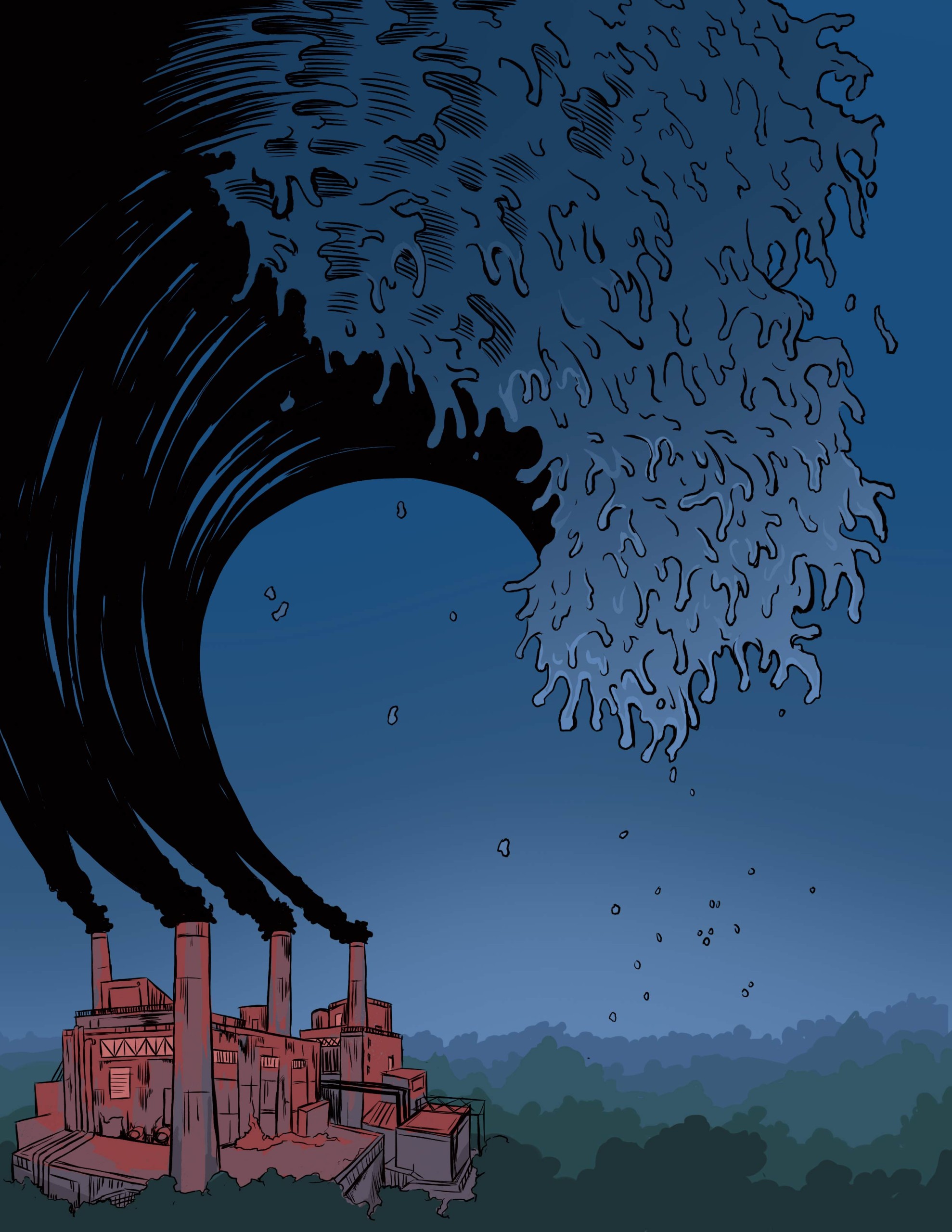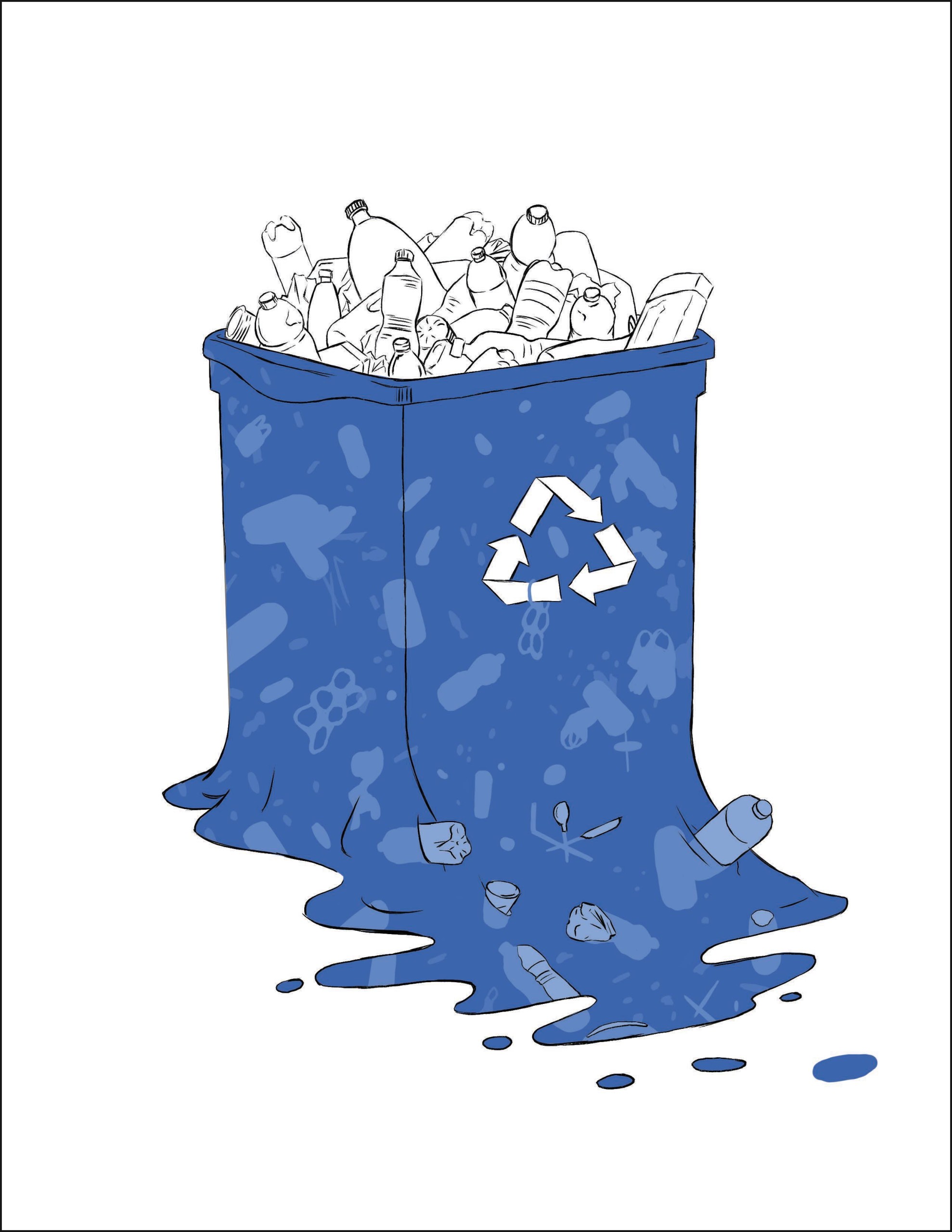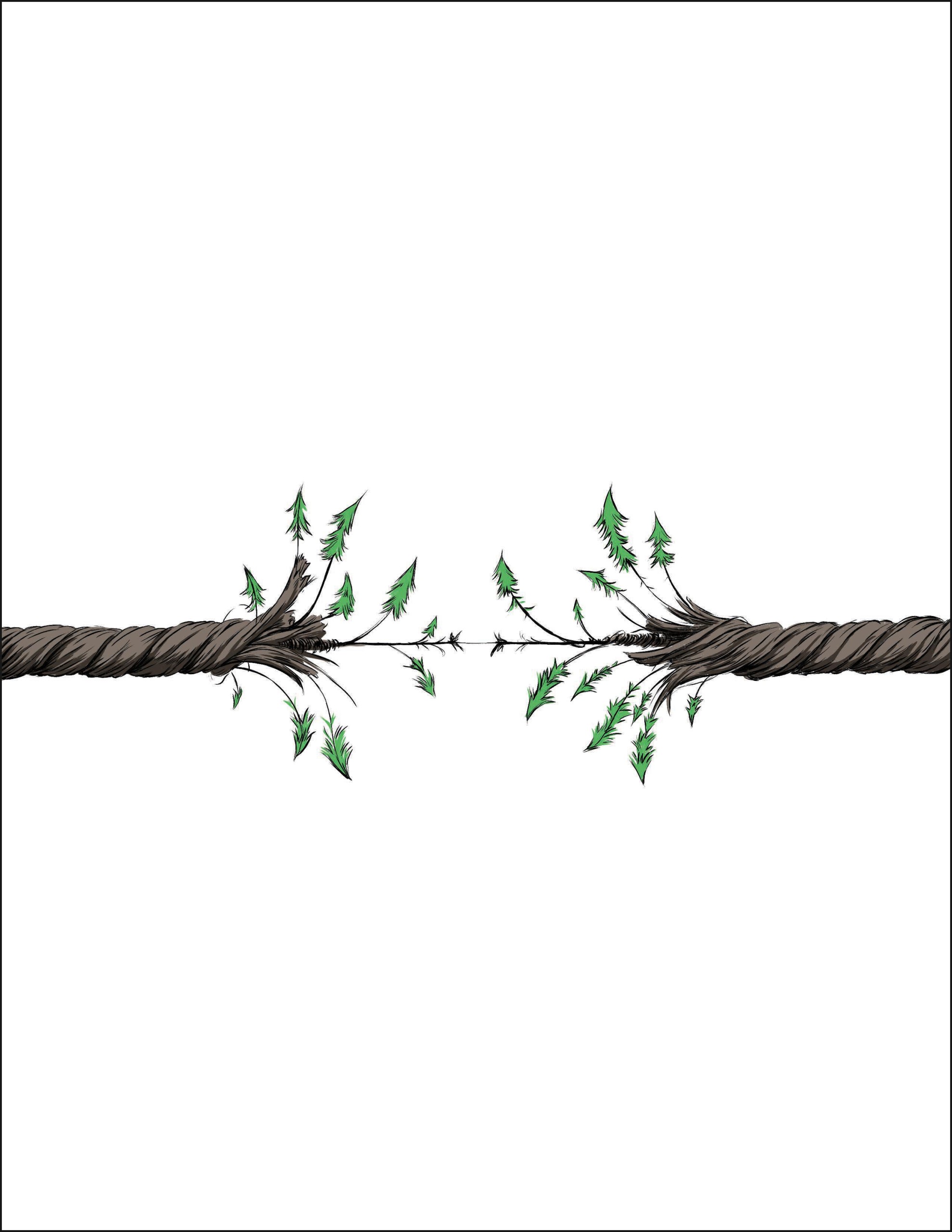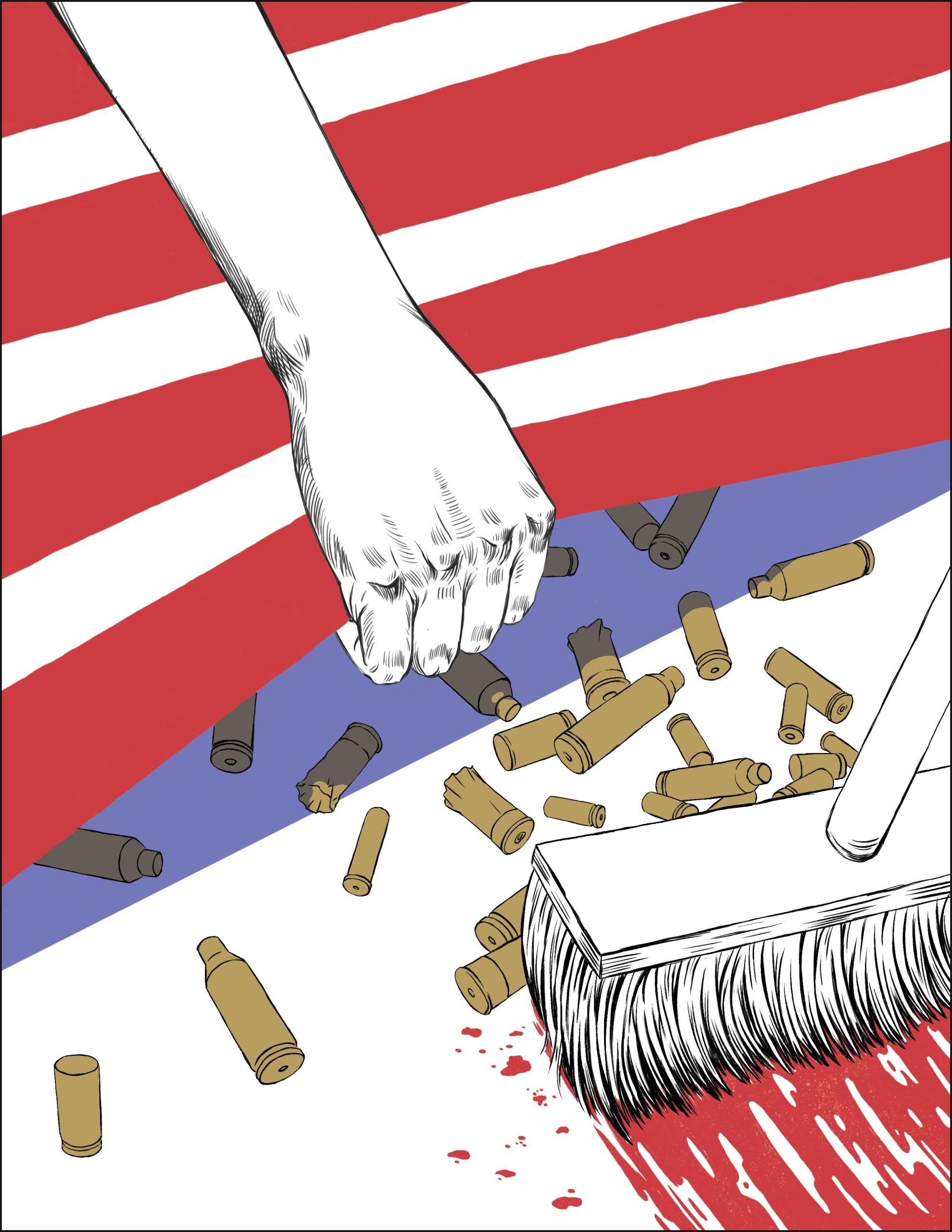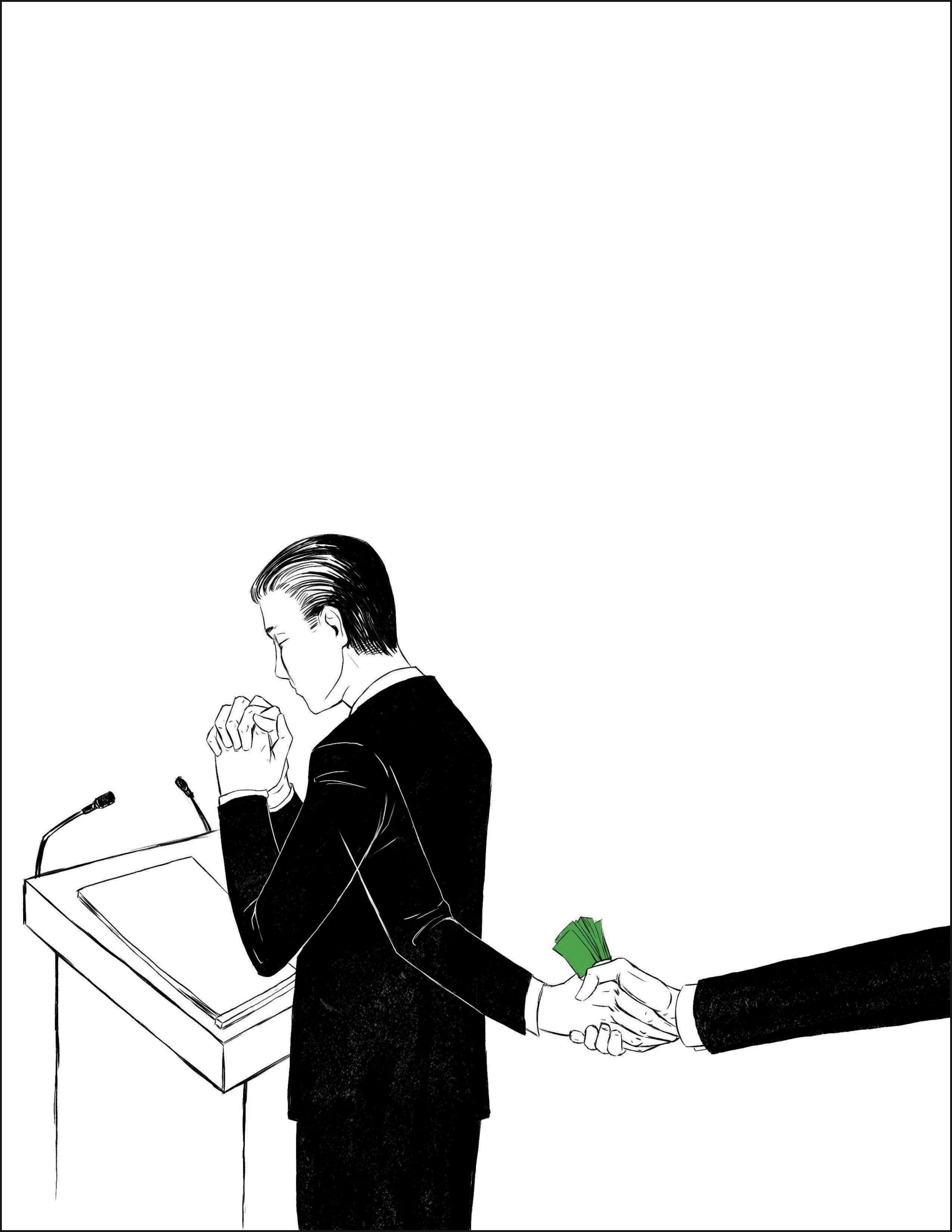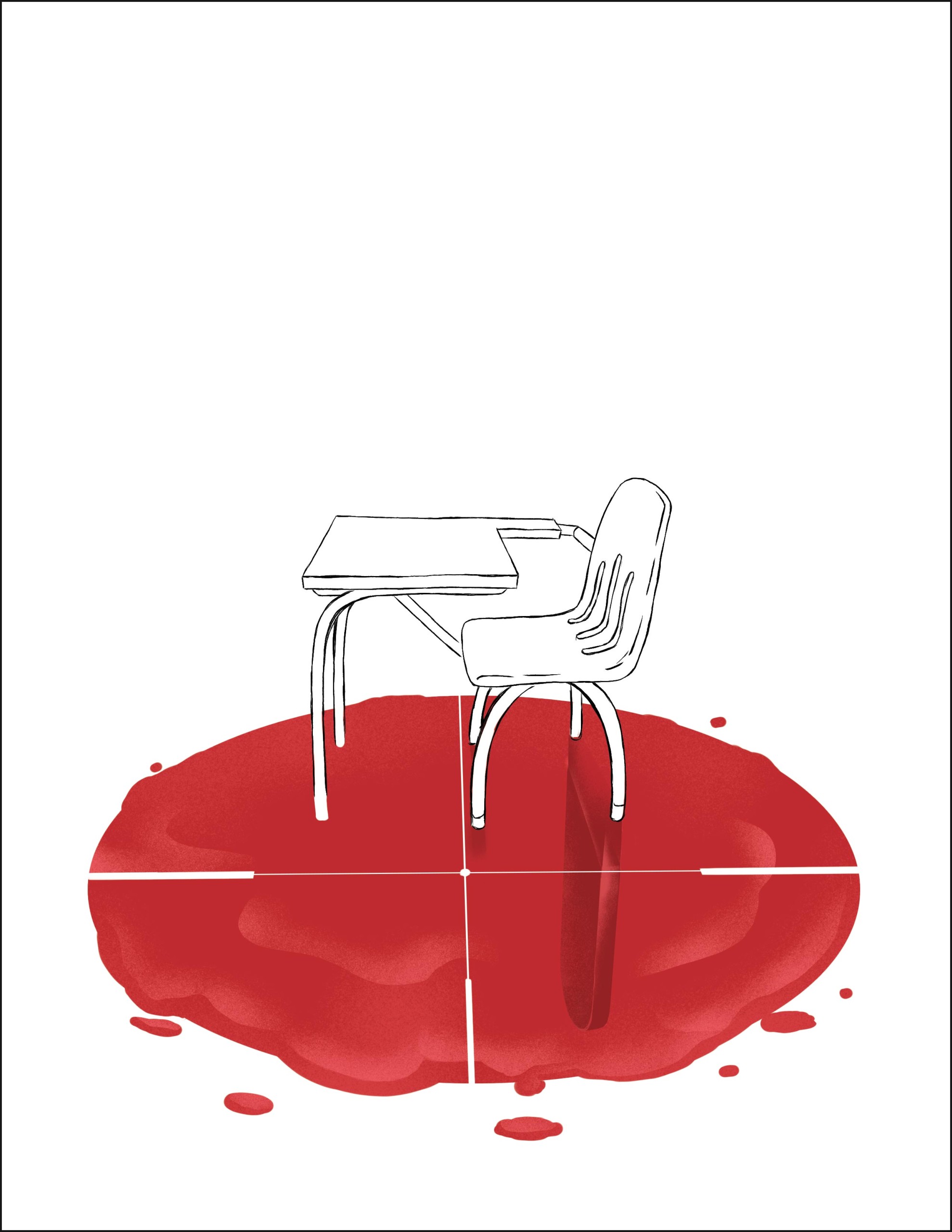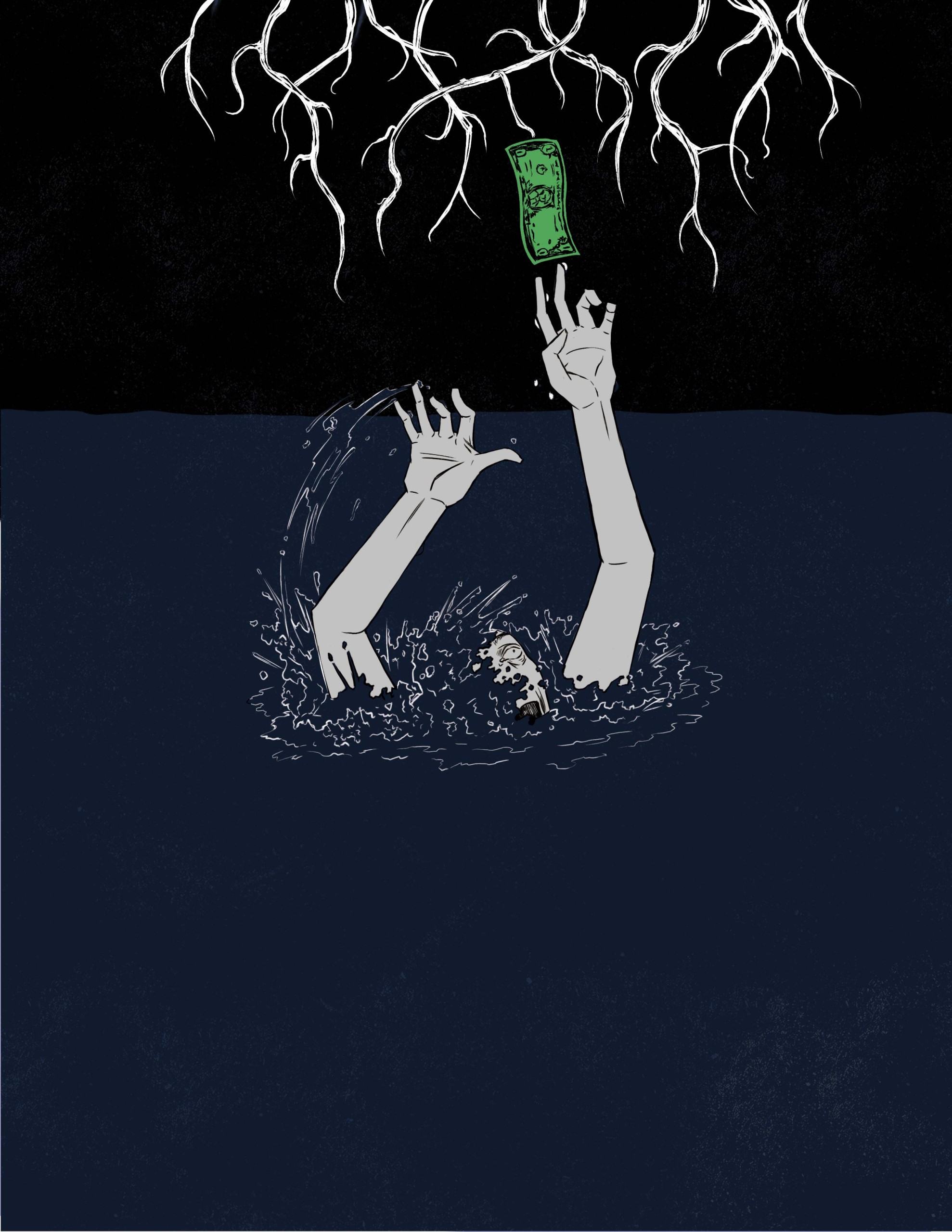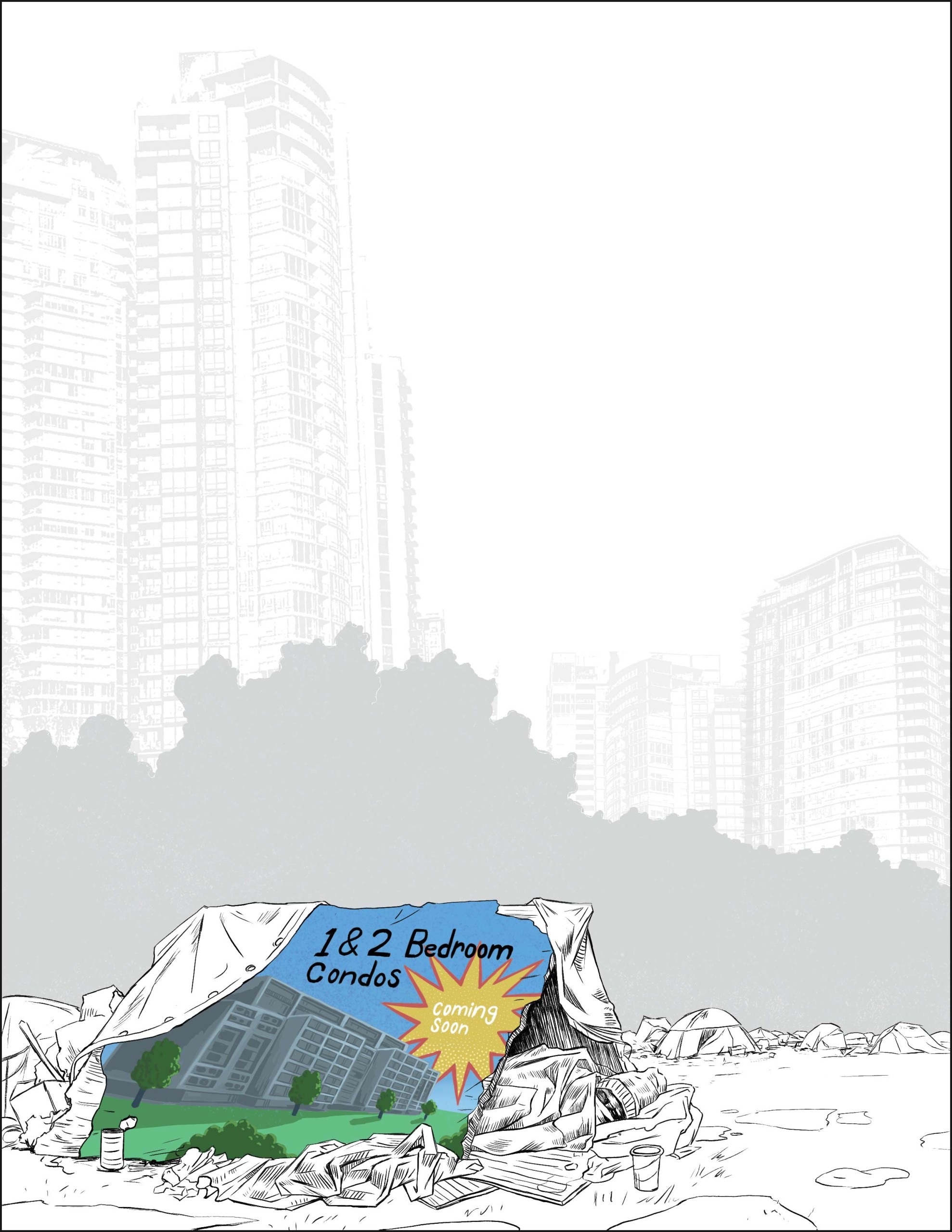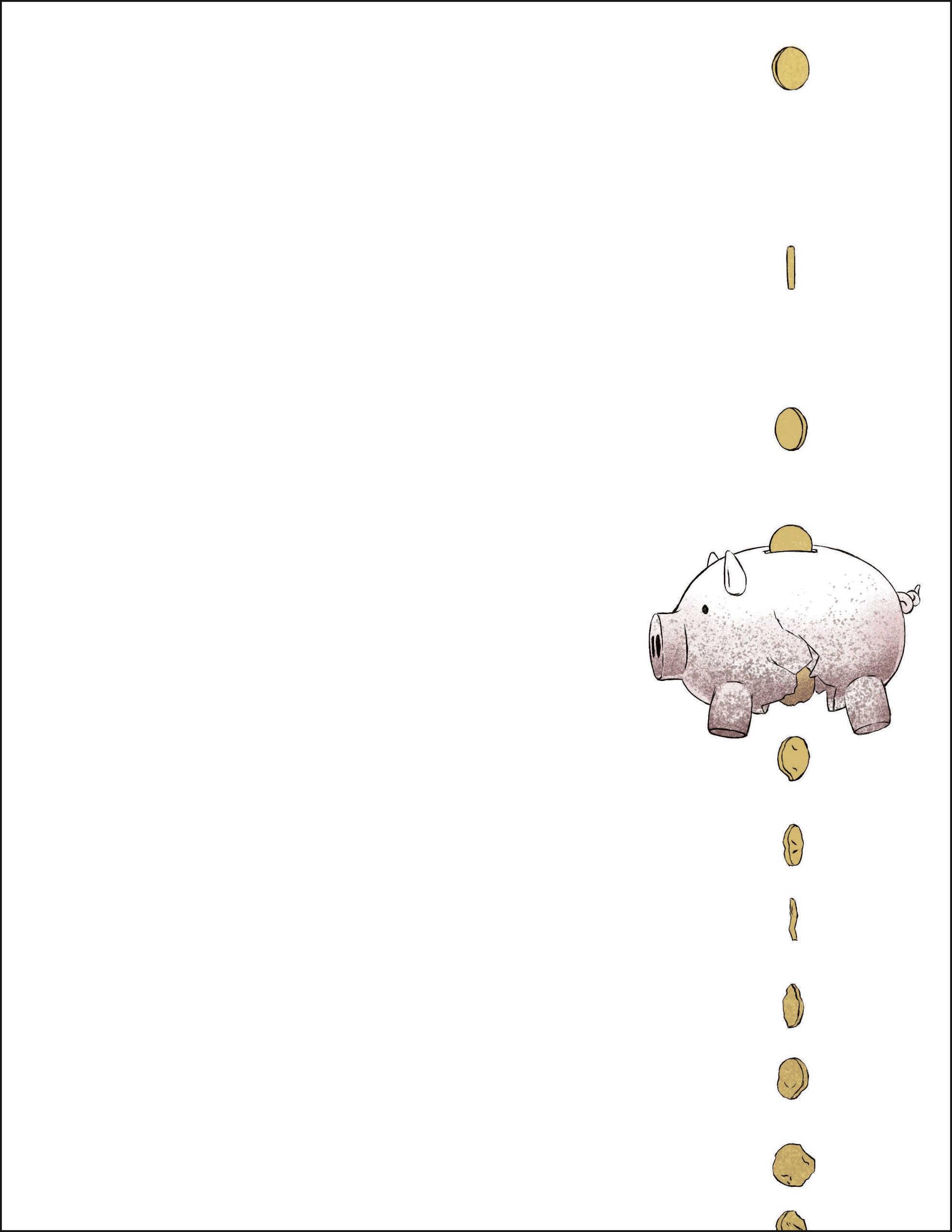 Click or press the escape key to close