Alisanne Desroches
I'm prone to thinking ceaselessly, and my endless stream of thoughts provide me with a lot of material for stories and the odd philosophical rant. My desire for the complex and the thought-provoking inspires me to create art that weaves in subtle layers of narrative through line, colour, and form. It is my hope that the works I contribute to the world help deepen the collective understanding of human spirituality and emotion. When not drawing, I like to write music, and spend lots and lots of time in forests and old places that instil a sense of calm and reflection.
Giants of Freak Folk
One foot in the countryside, one foot in space. This is how I describe this musical genre to the uninitiated. Blending folk elements as well as psychedelic explorations, freak folk transports the listener to a reflective, imaginative, and cerebral state of mind. While many artists are celebrated for pioneering the genre, the four who I chose to illustrate are those who have influenced me the most in crucial stages of my personal development. I am exceedingly grateful for the positive impact they have left on my life, and these portraits serve to show my appreciation as well as my admiration.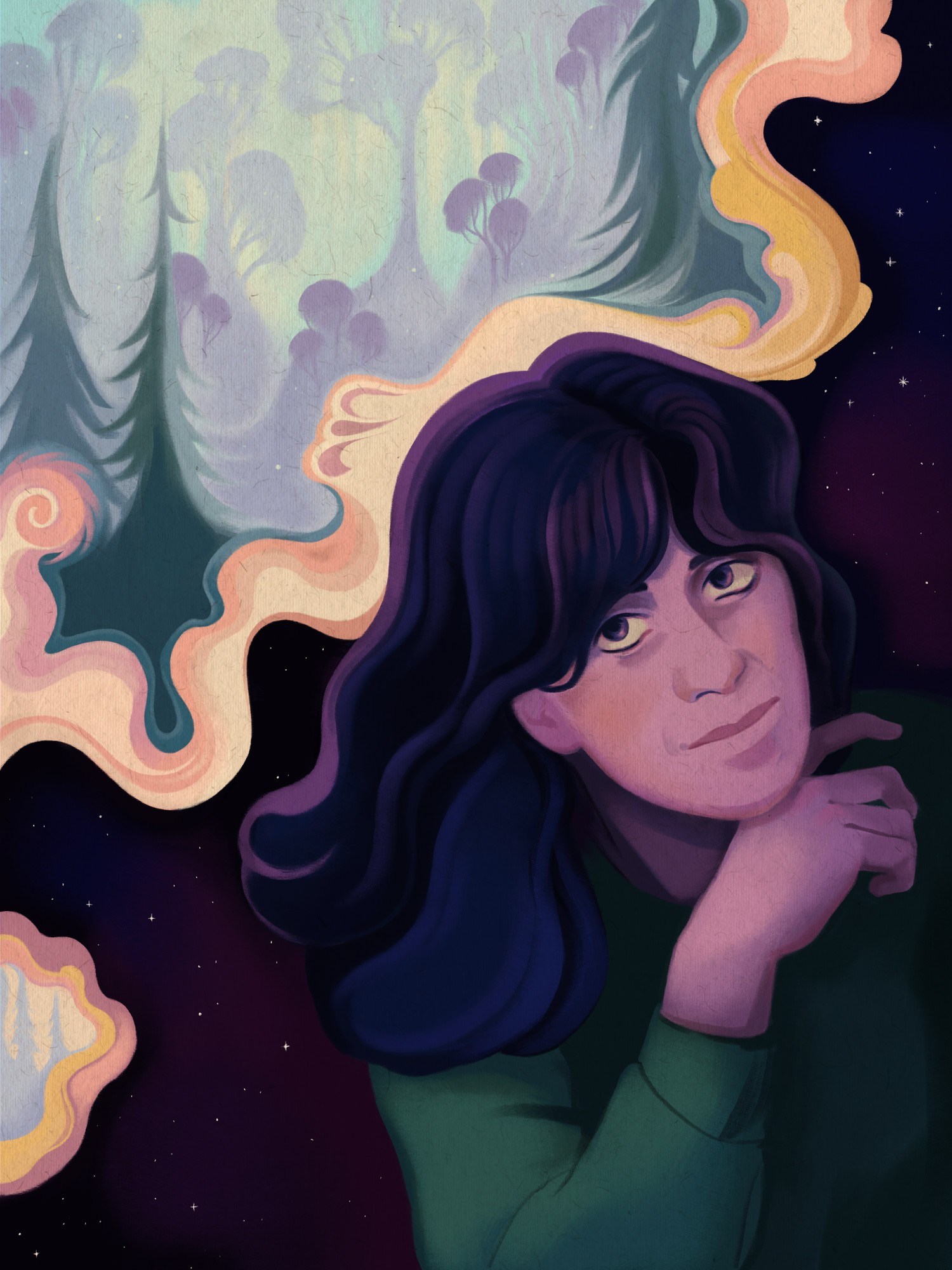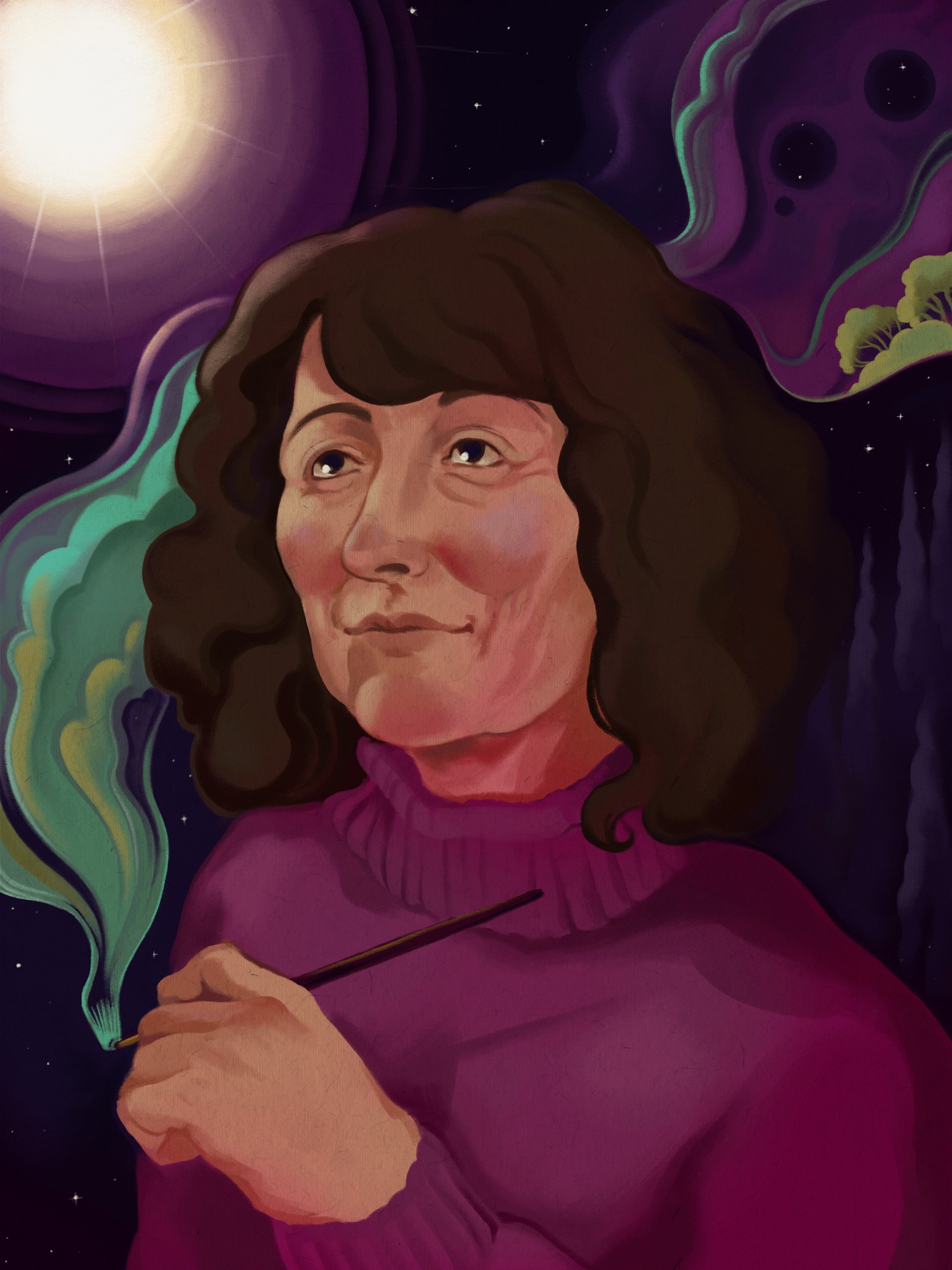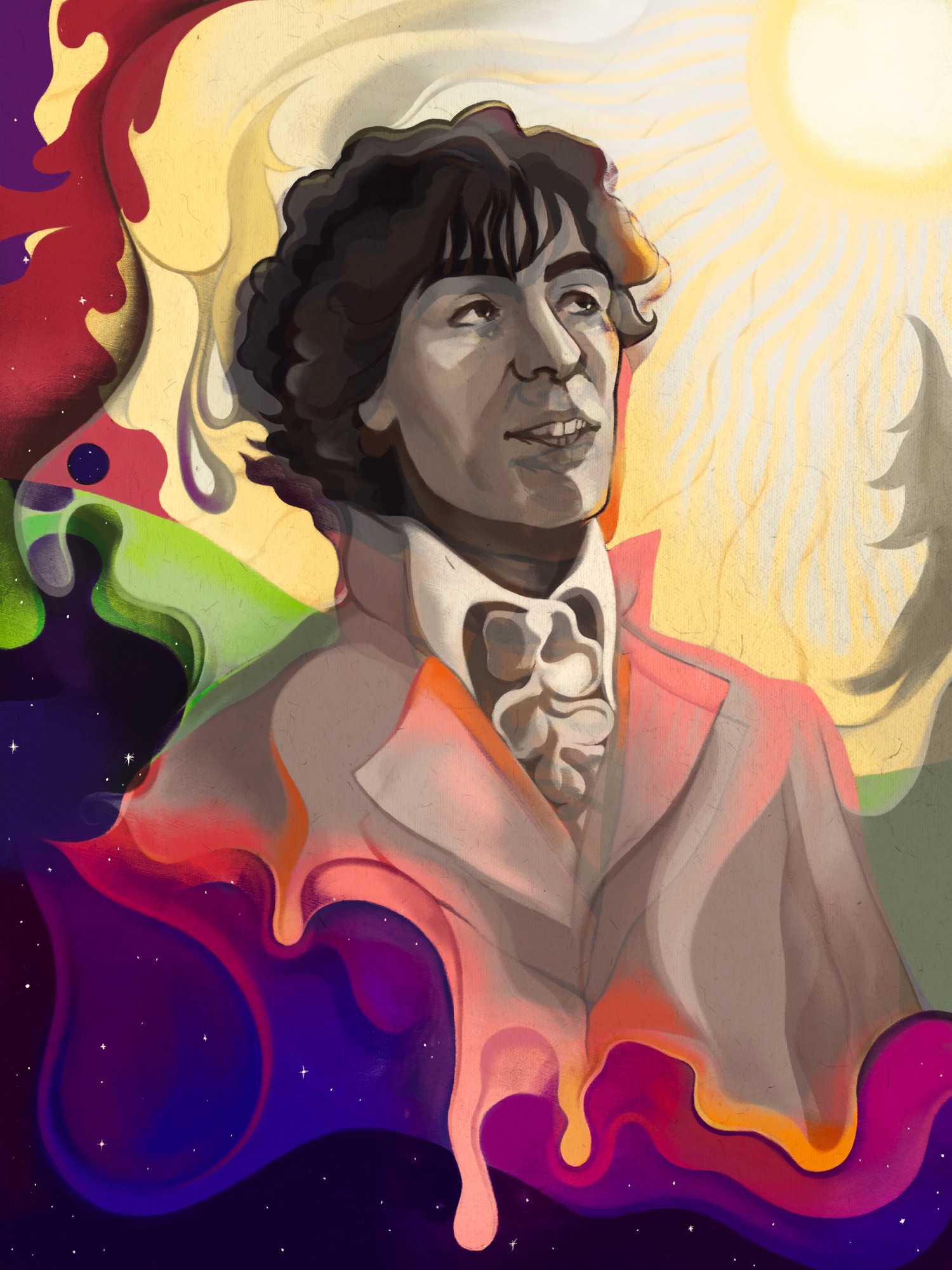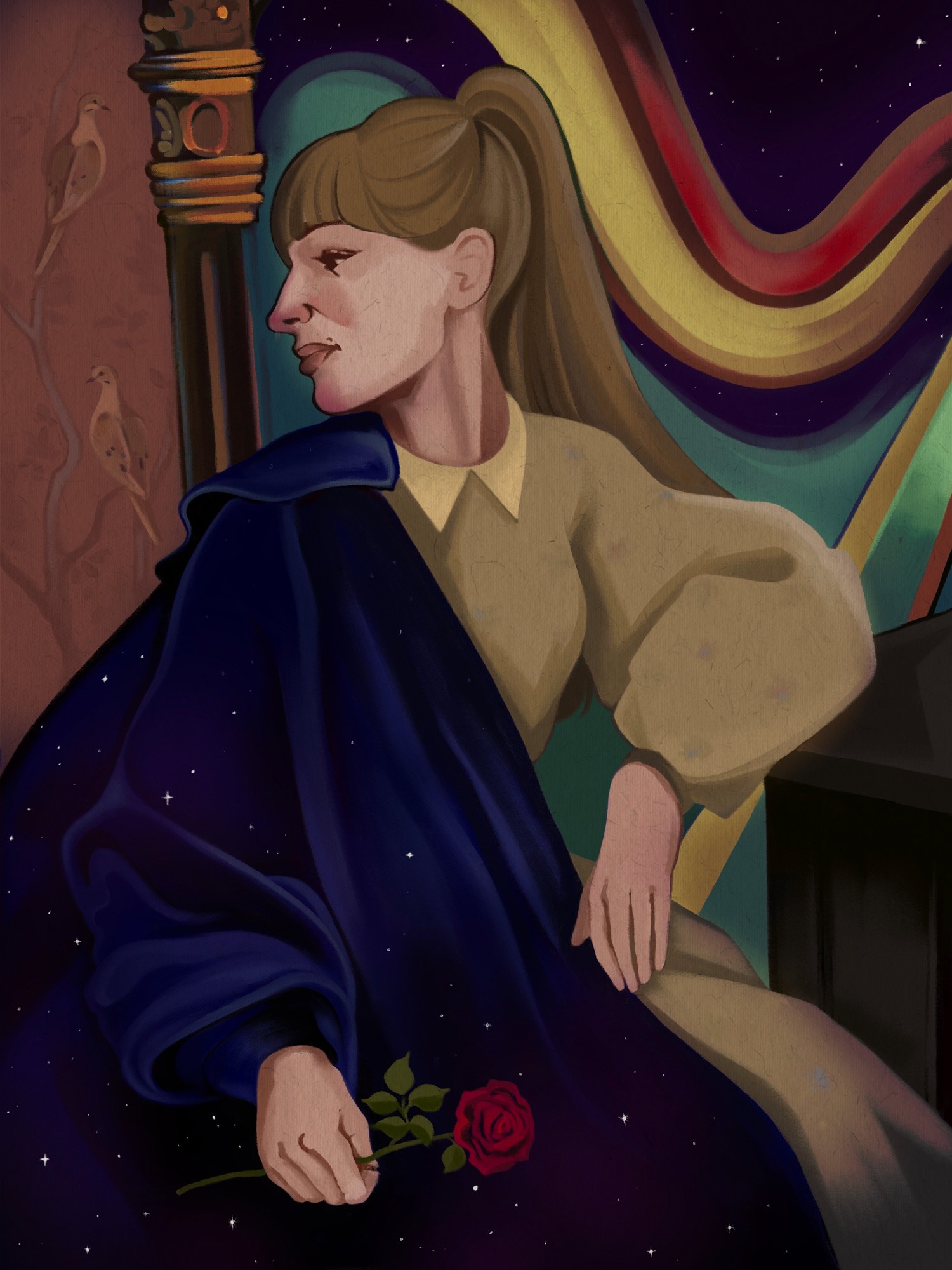 Cottage Getaway
A three page narrative sequence depicting two people sharing an intimate moment within the comfort of a small cabin in the forest. Who are they? What is their story? I leave the reader to piece together the narrative and form their own conclusions. This project marked an important point of transition for me and my artistic approach, as I chose to present a scene that relies on visual hierarchy and intuitive flow to follow along, rather than confining myself to the reliable logic of panelling in order to tell a story.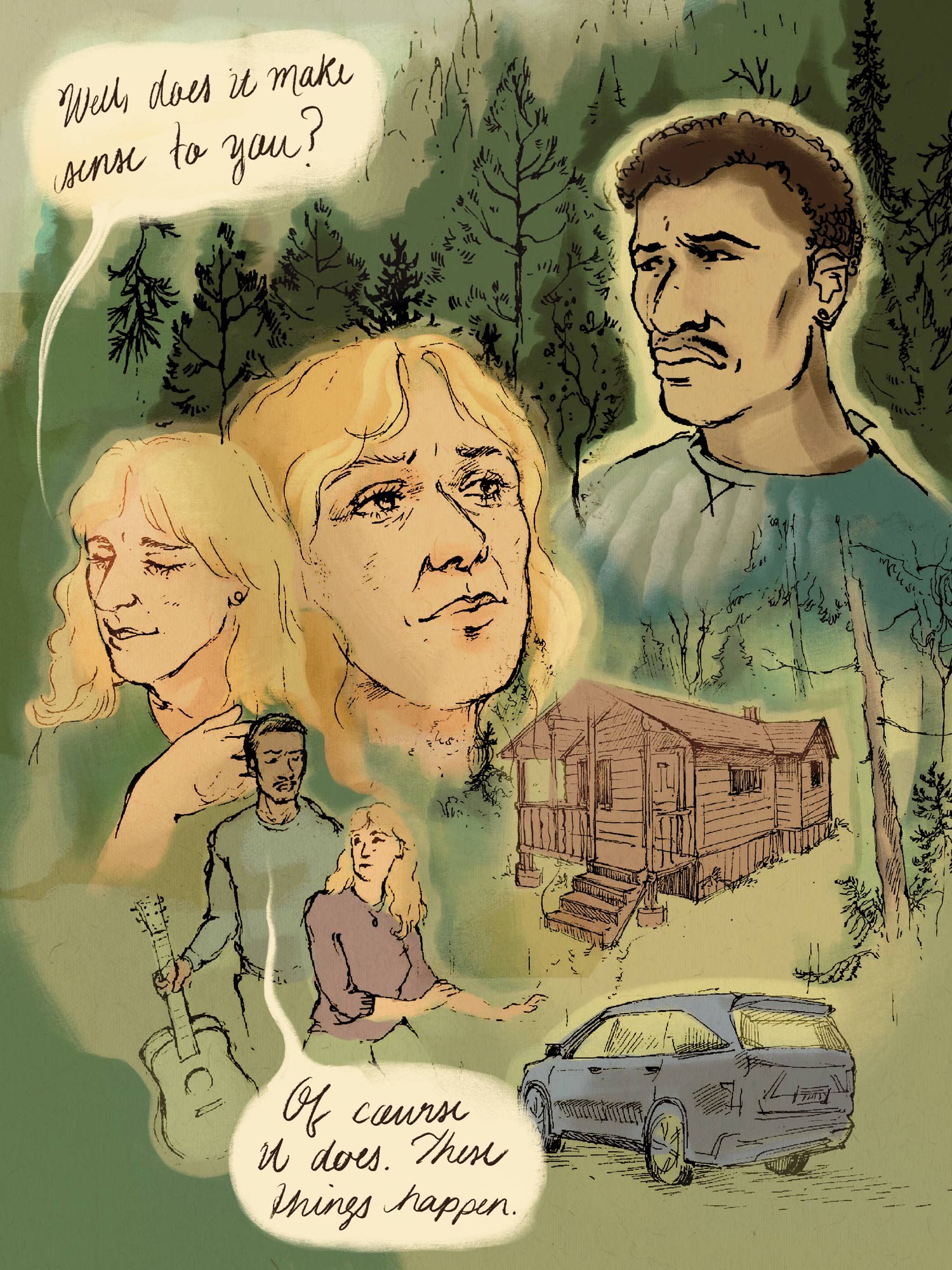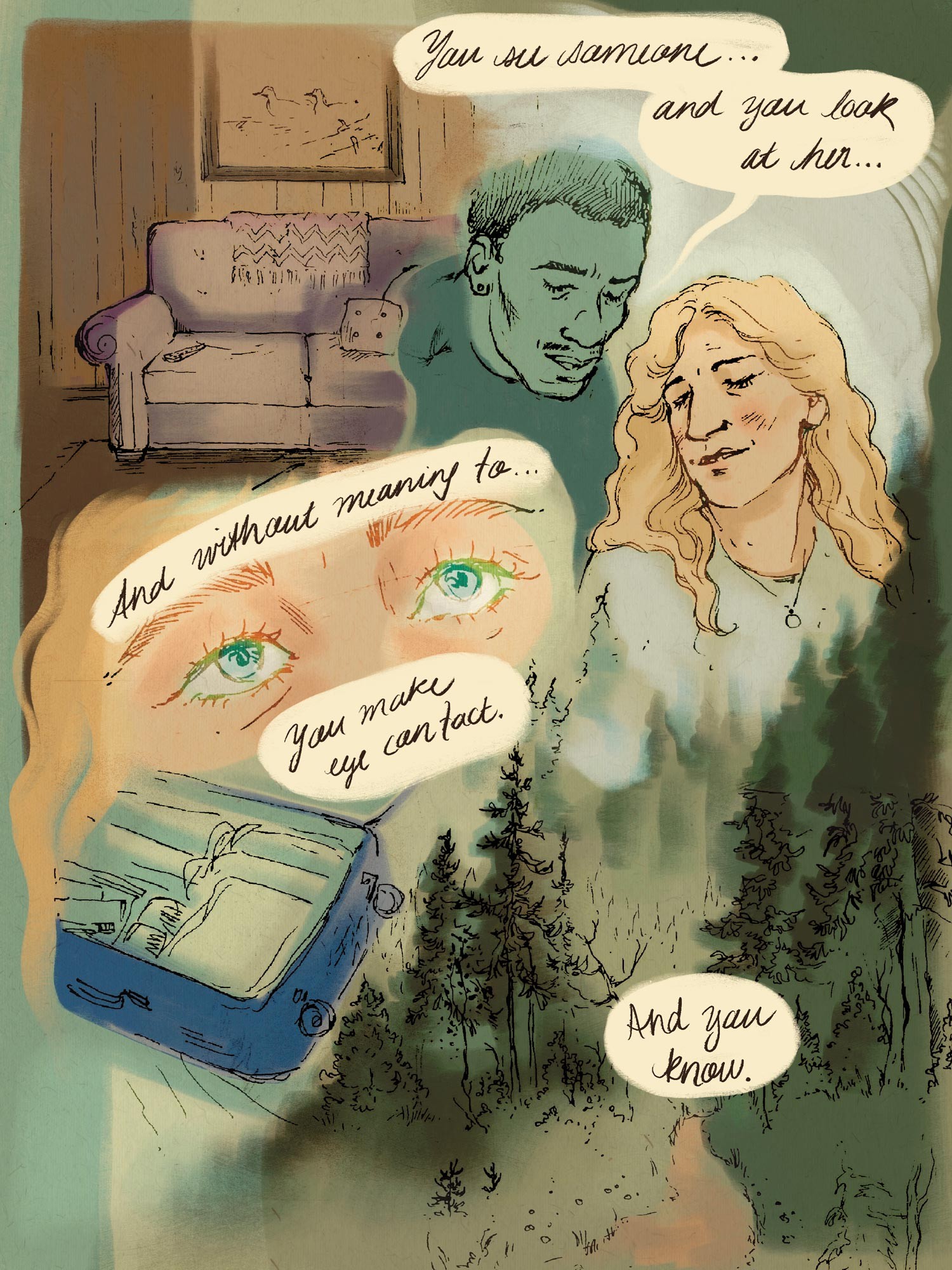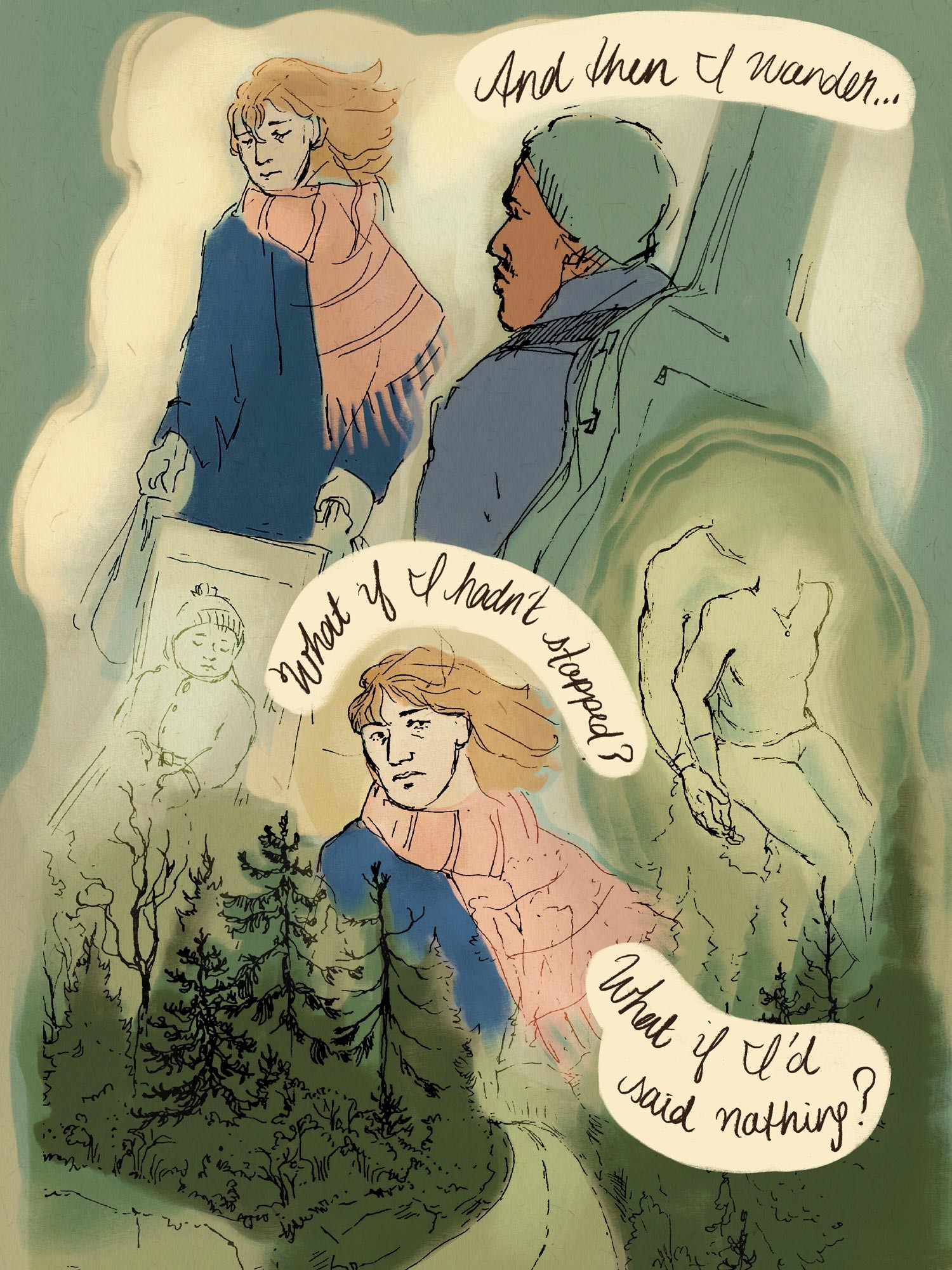 Why Ermeline Fell in Love With the Magician
This project showcases a series of vignettes from a larger narrative and passion project of mine, "A Curse for Needlemouse." It follows a seamstress in a Georgian Era-inspired fantasy world, and the young magician that comes to break the curse that prevents her and her colleagues from making their bread. Each vignette, some one page long, some two pages, depicts an important moment in the development of their relationship, from their first conversation to their first kiss. Once again, I invite viewers to wonder at the rest of the story, and fill in the gaps with their imagination.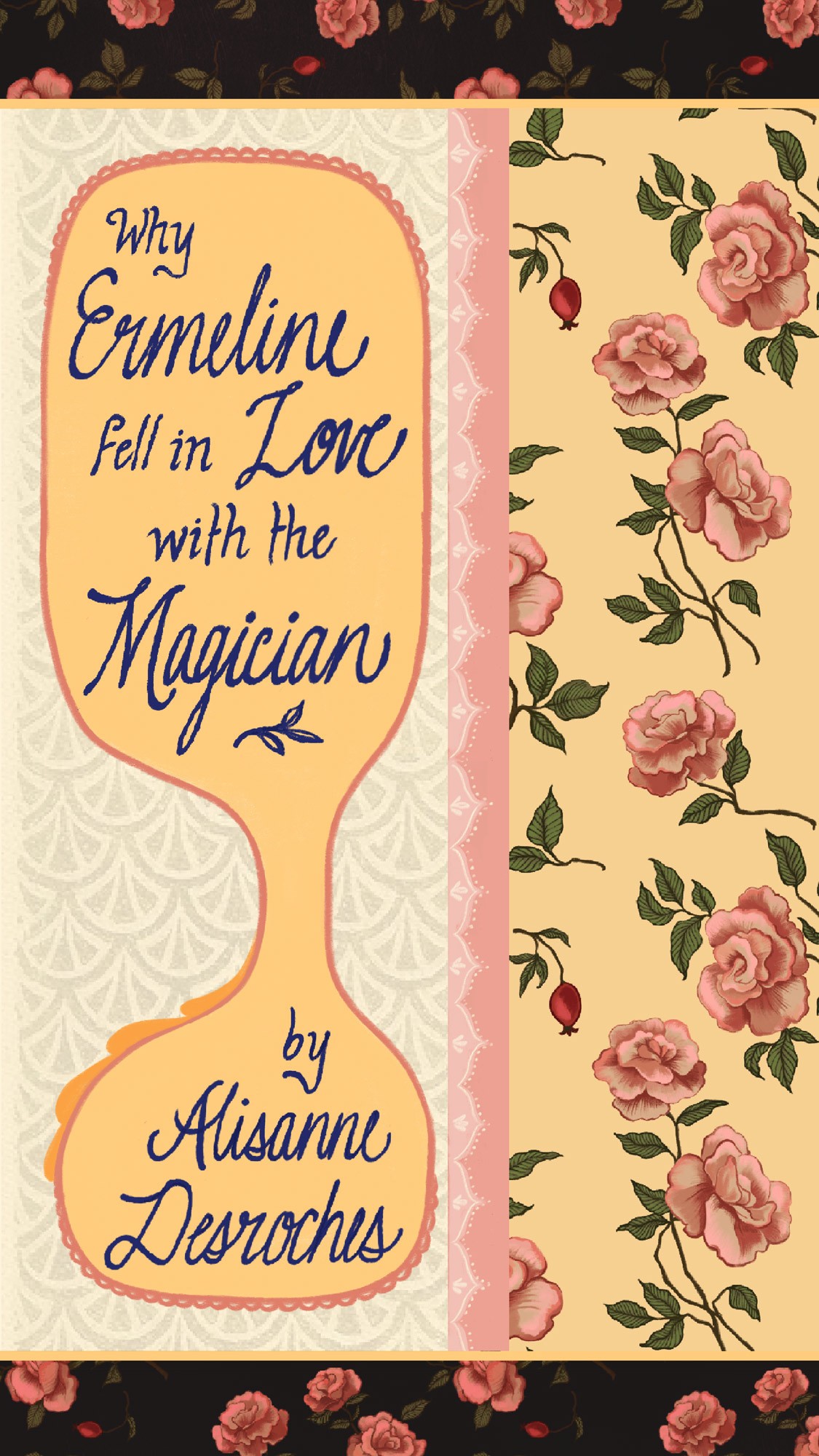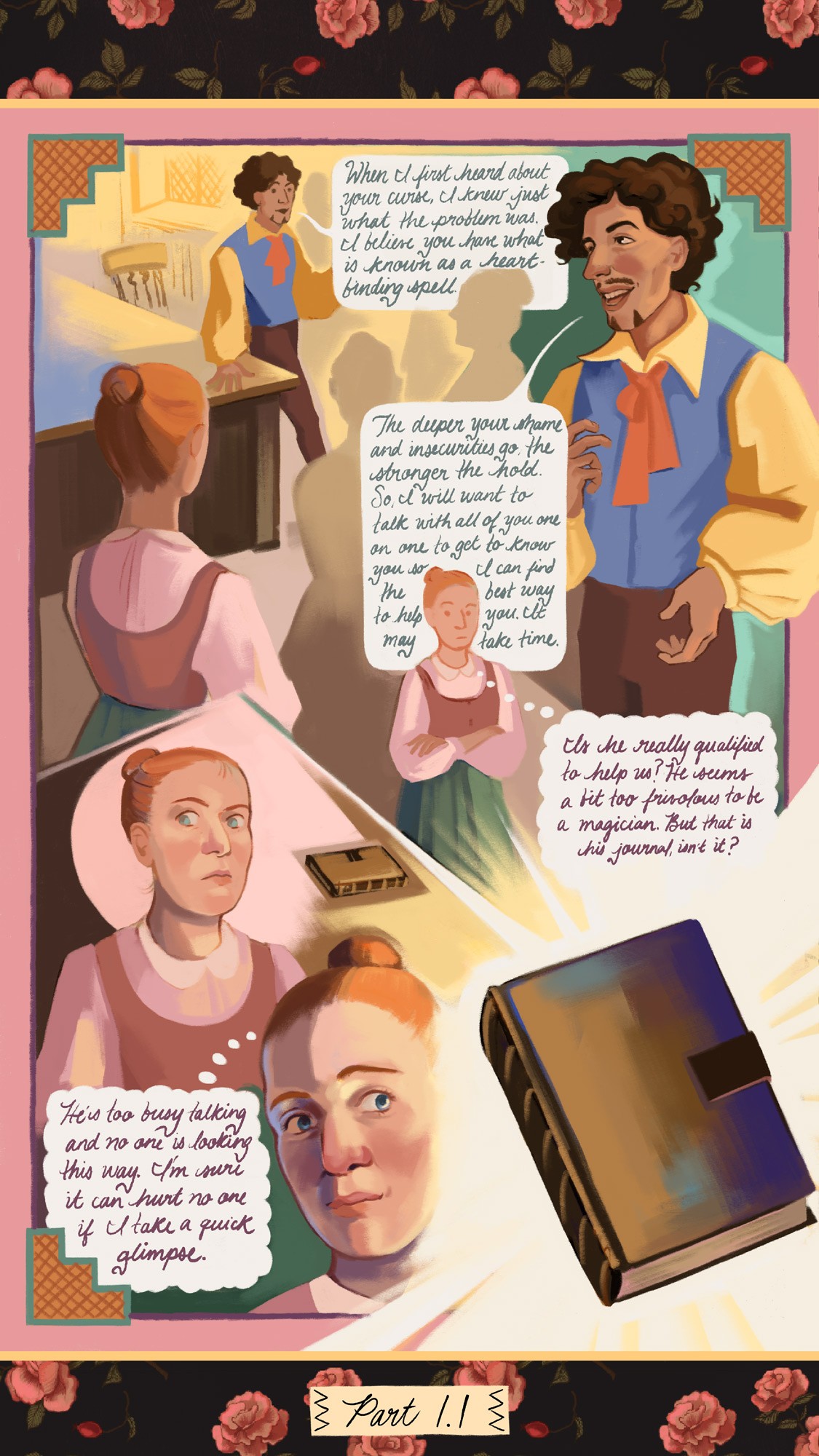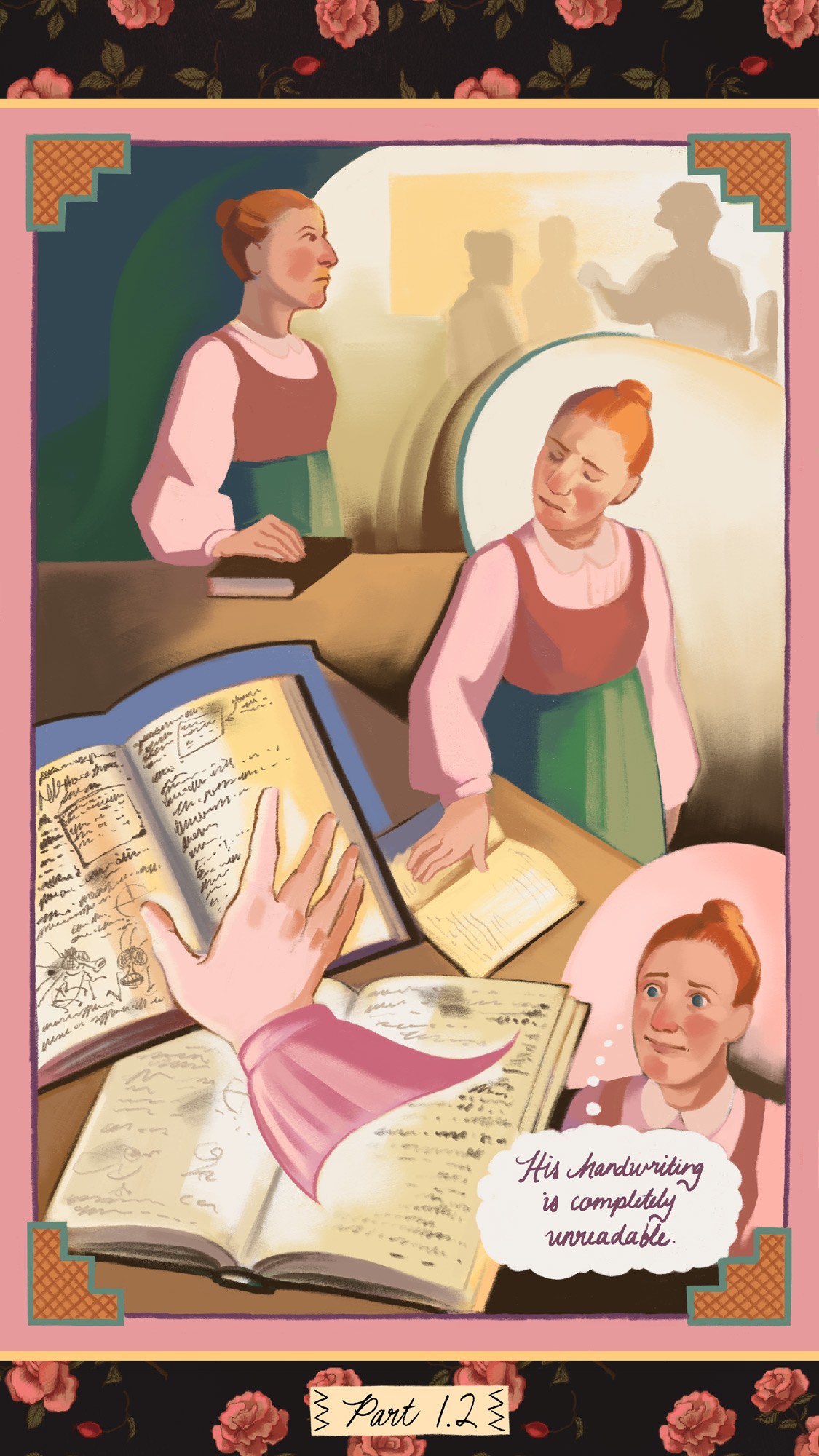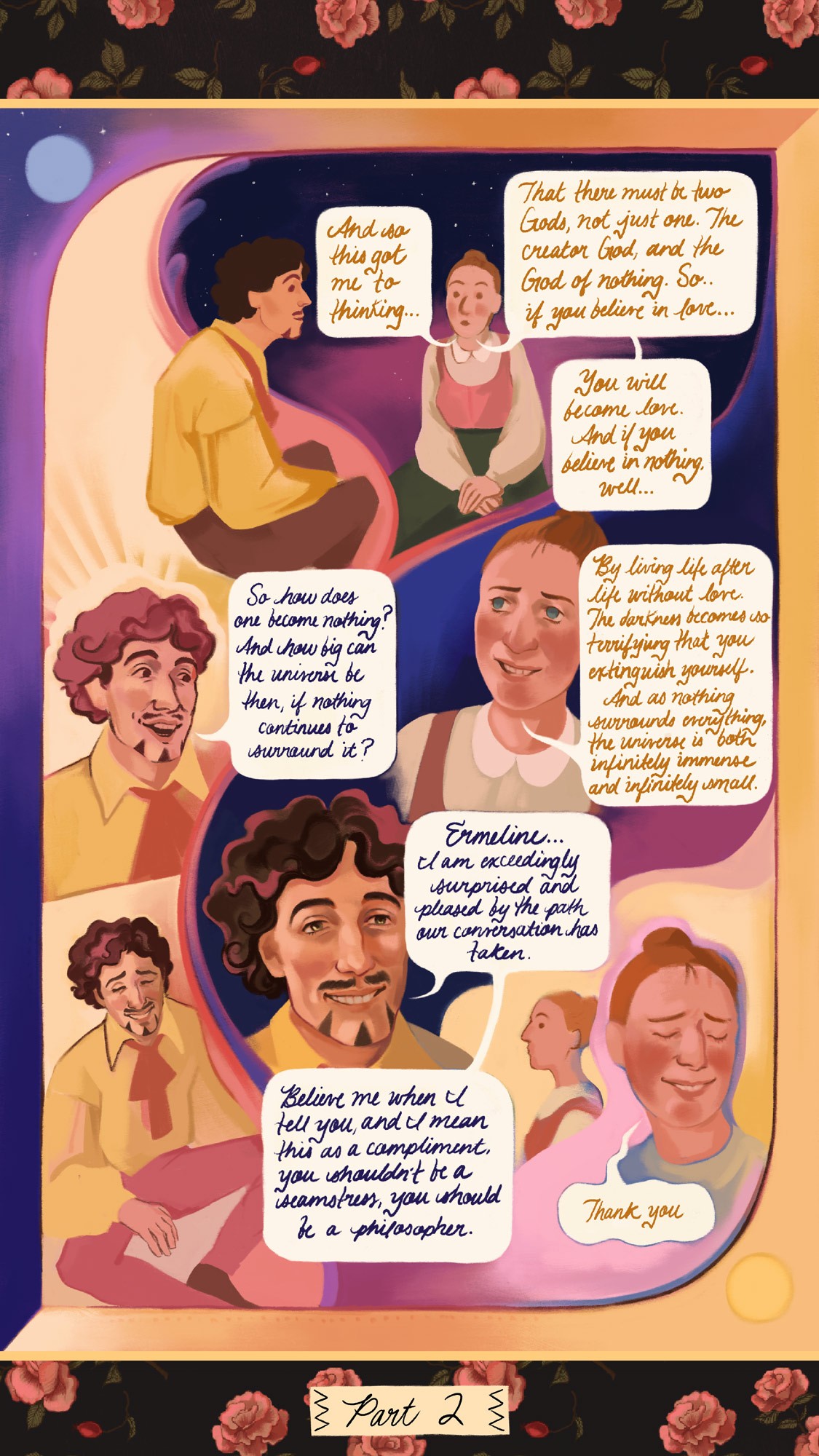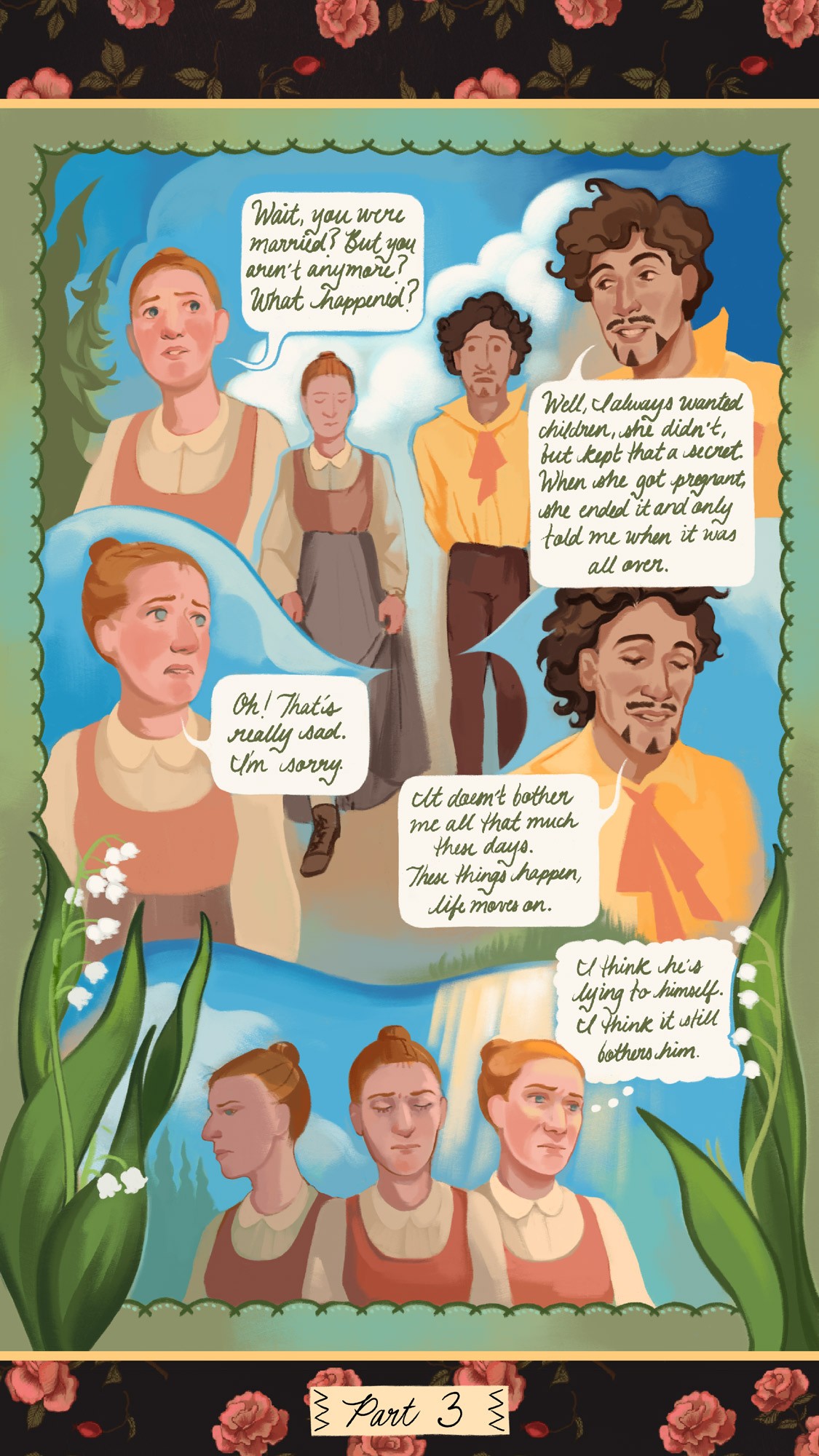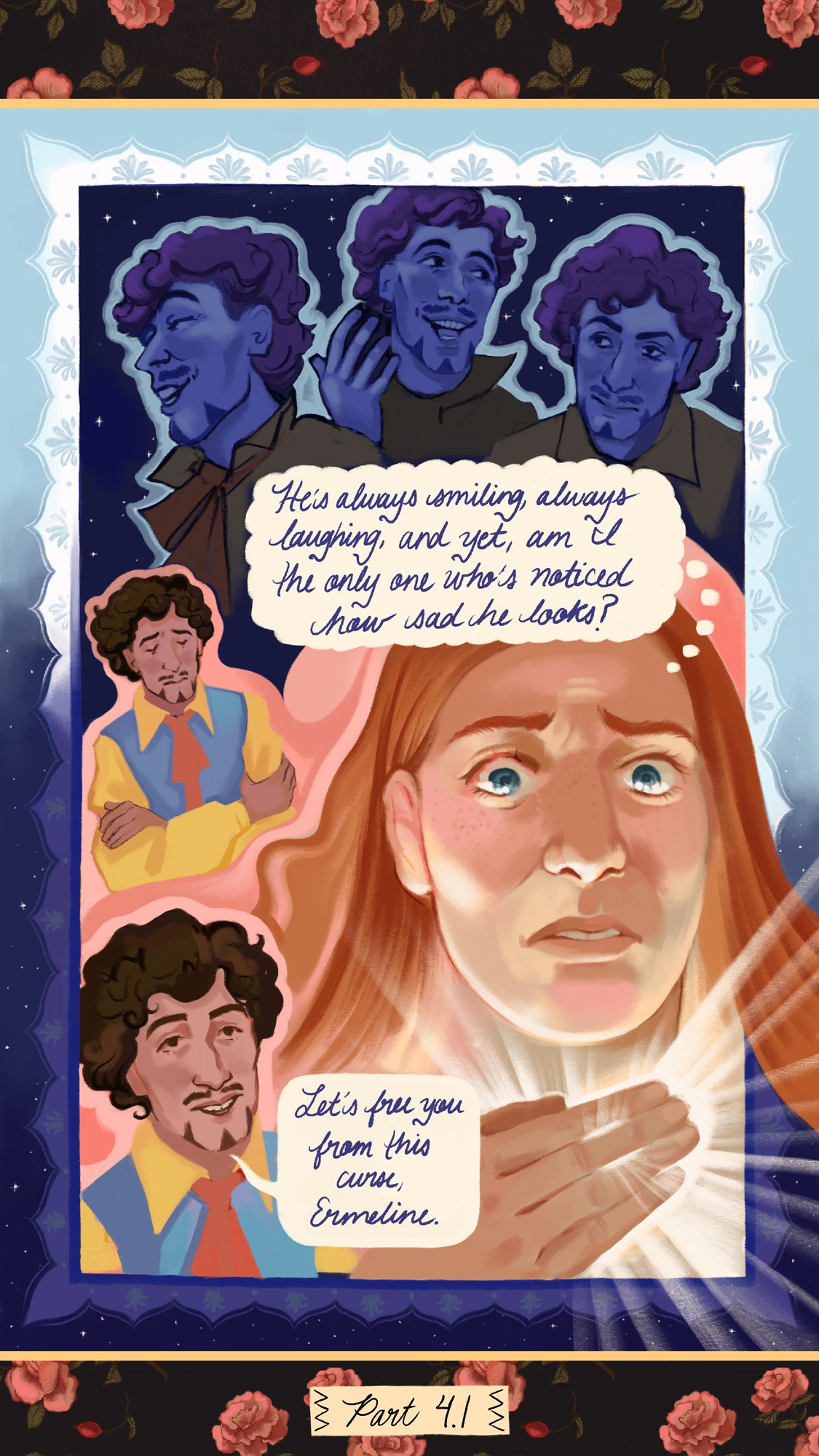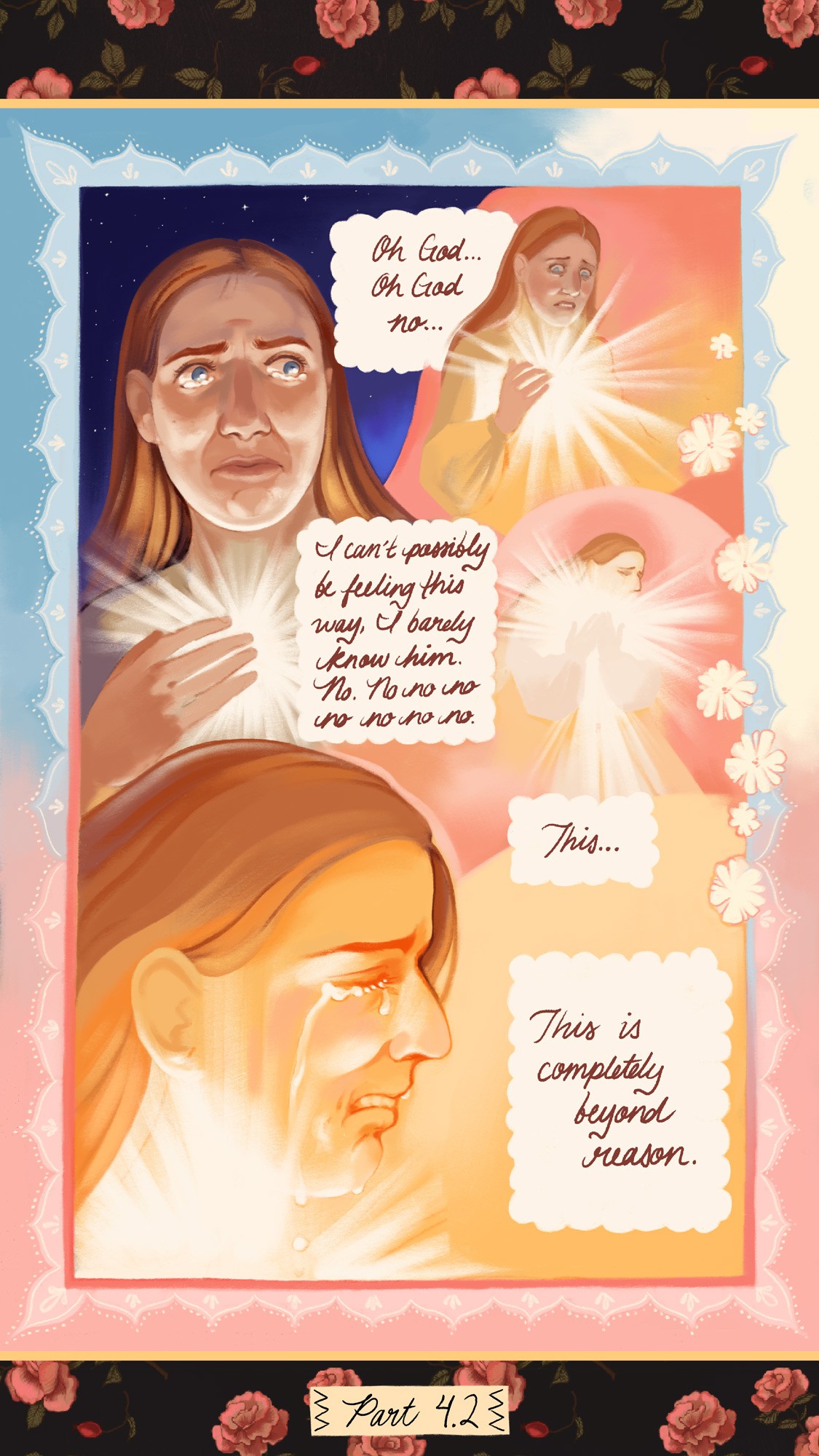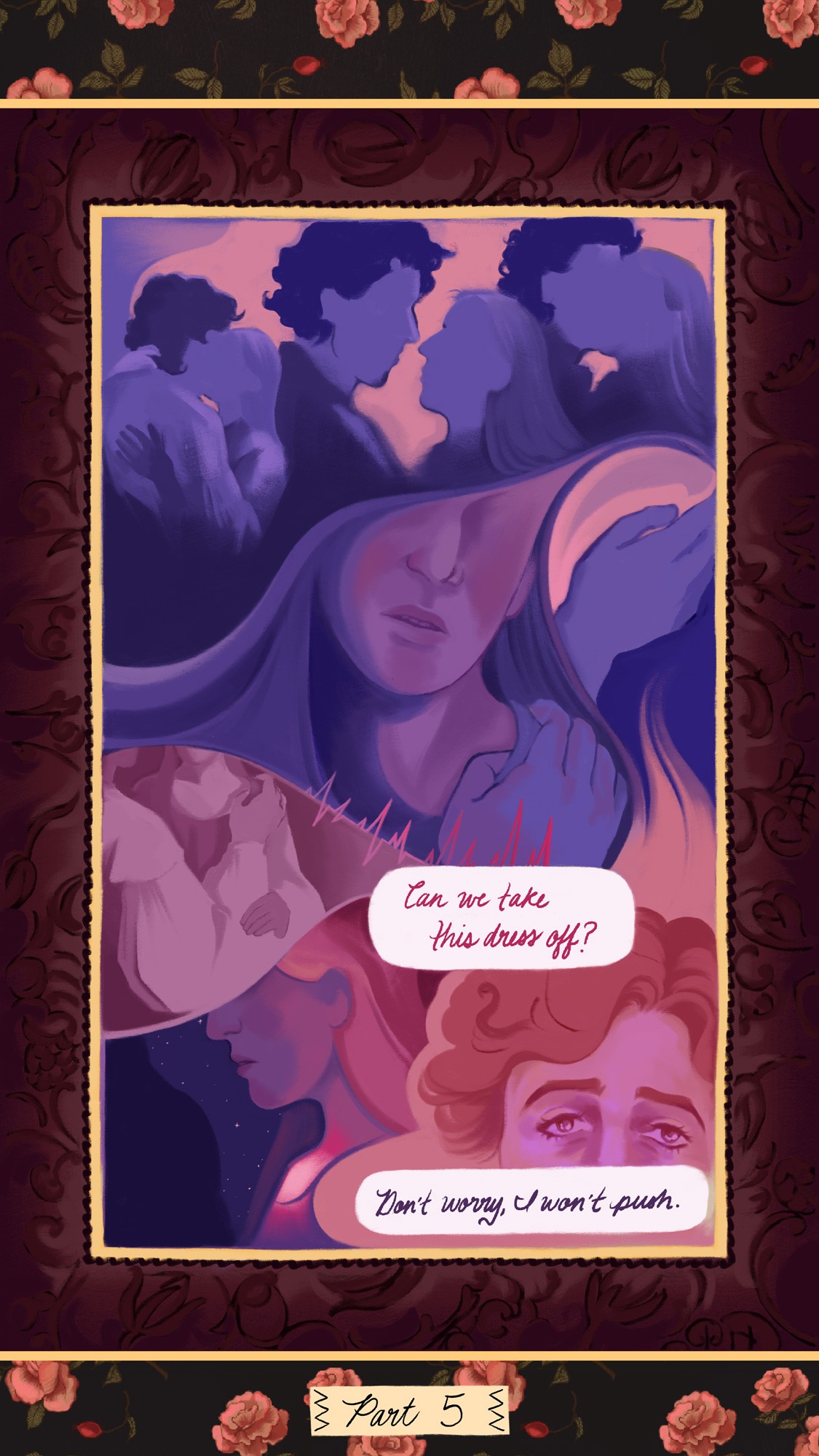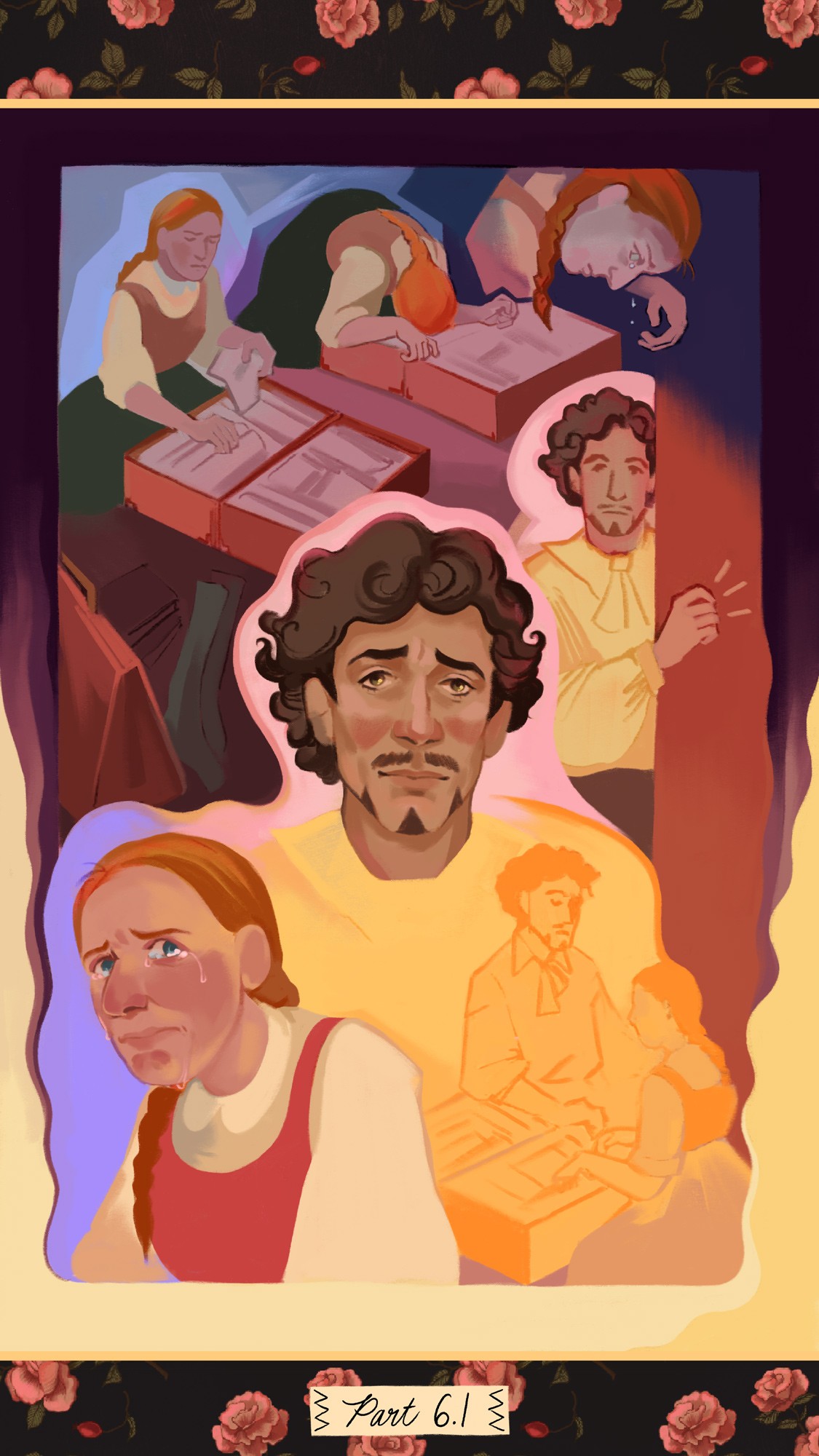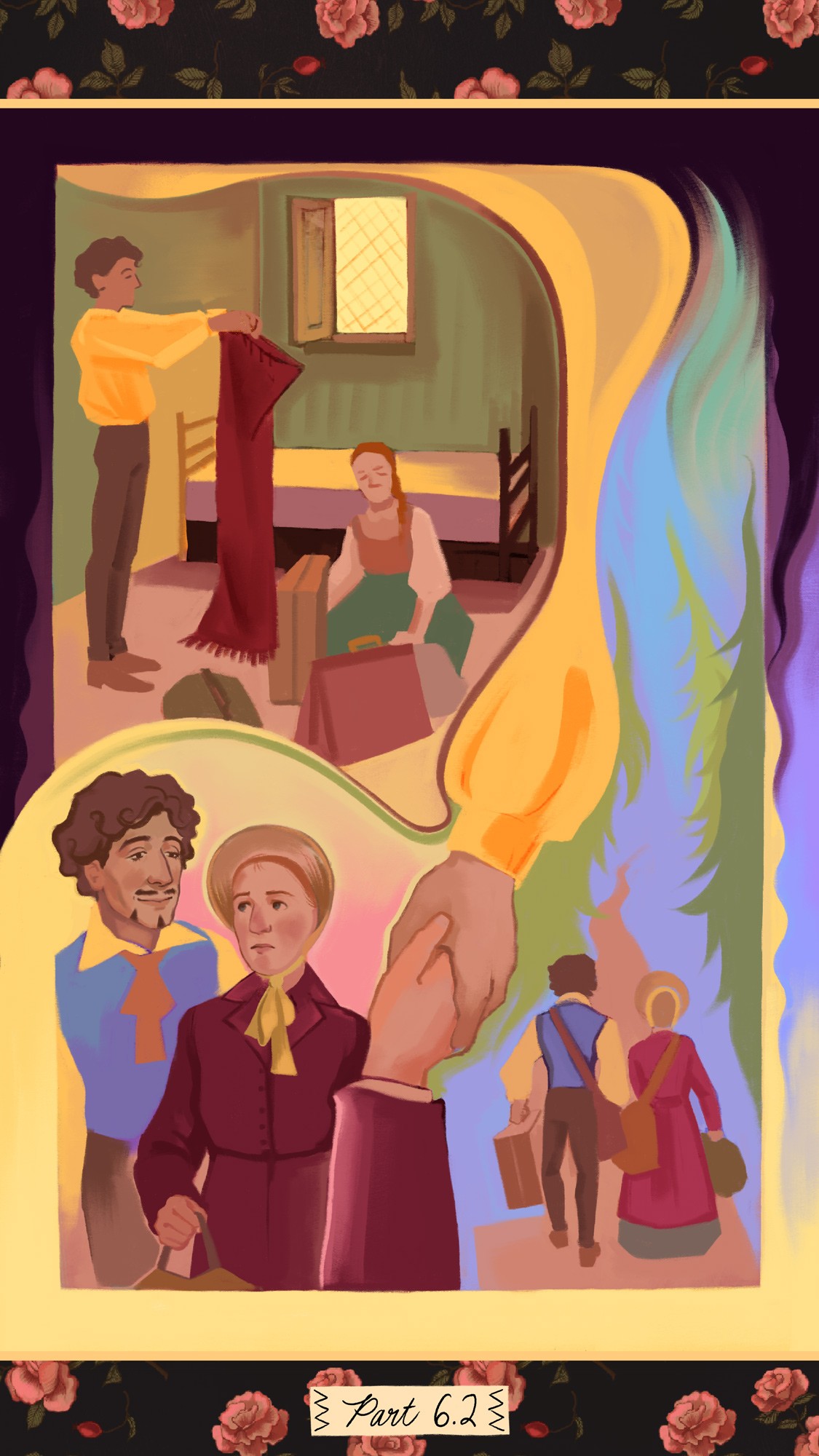 Glorifying Opera
No entertainment medium surpasses opera when it comes to merging the visual, the theatrical, the orchestral, and most importantly, the full powers of the human voice. Discovering "La Bohème" profoundly impacted my life in more ways than one. While opera is not mainstream, partly due to an unshakable association with class and the absence of it, I was struck by the depth of emotion, humour, and genuine sentiment found in some of the libretti. The process of familiarizing myself with each chosen opera also introduced me to a world of nuance as different performers enrich the stories through their acting and voice inflection. It was my goal for this project to capture the essence of opera, musical and emotional, through the facial expressions of the characters as well as in the style of decorative elements.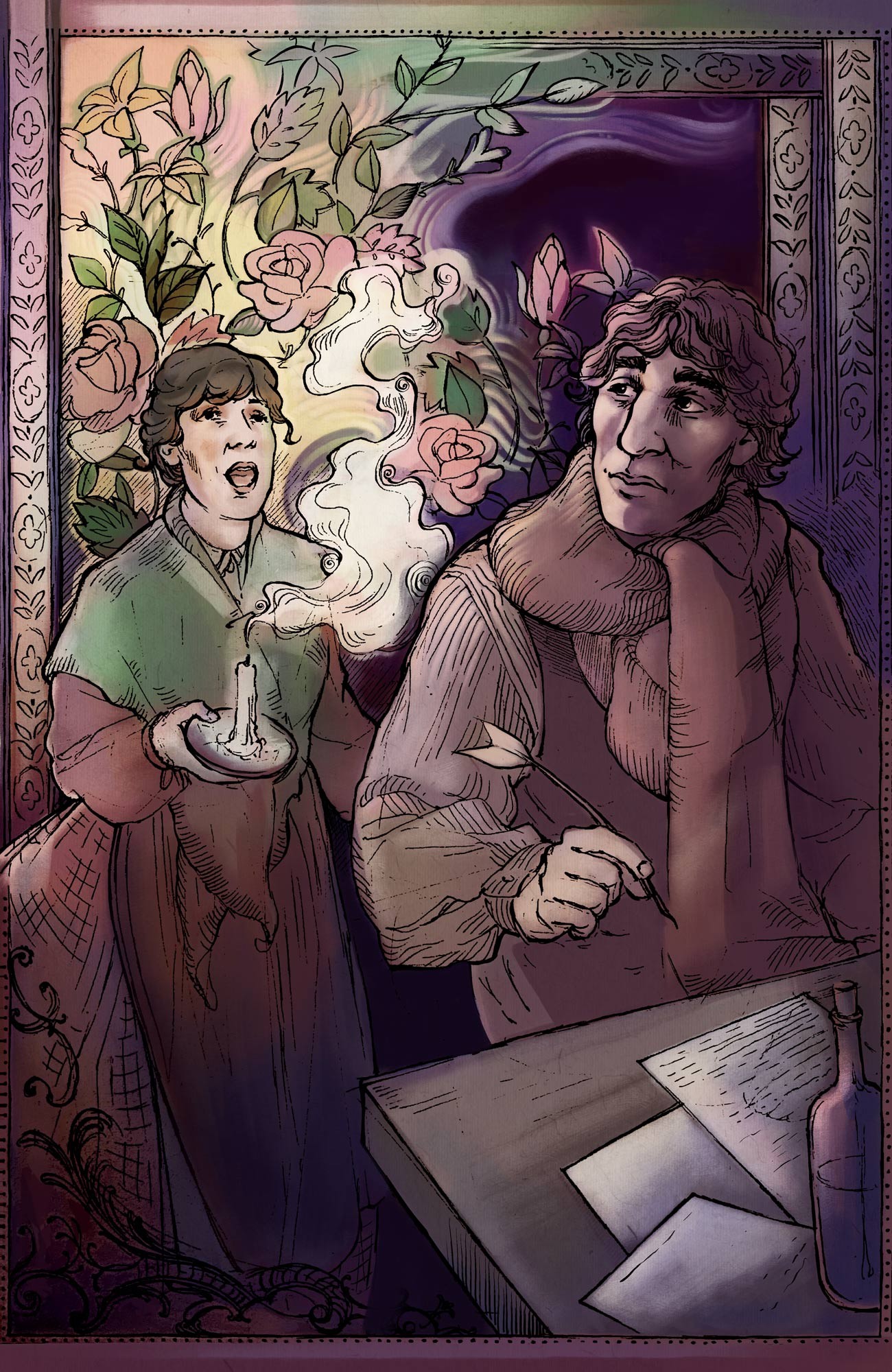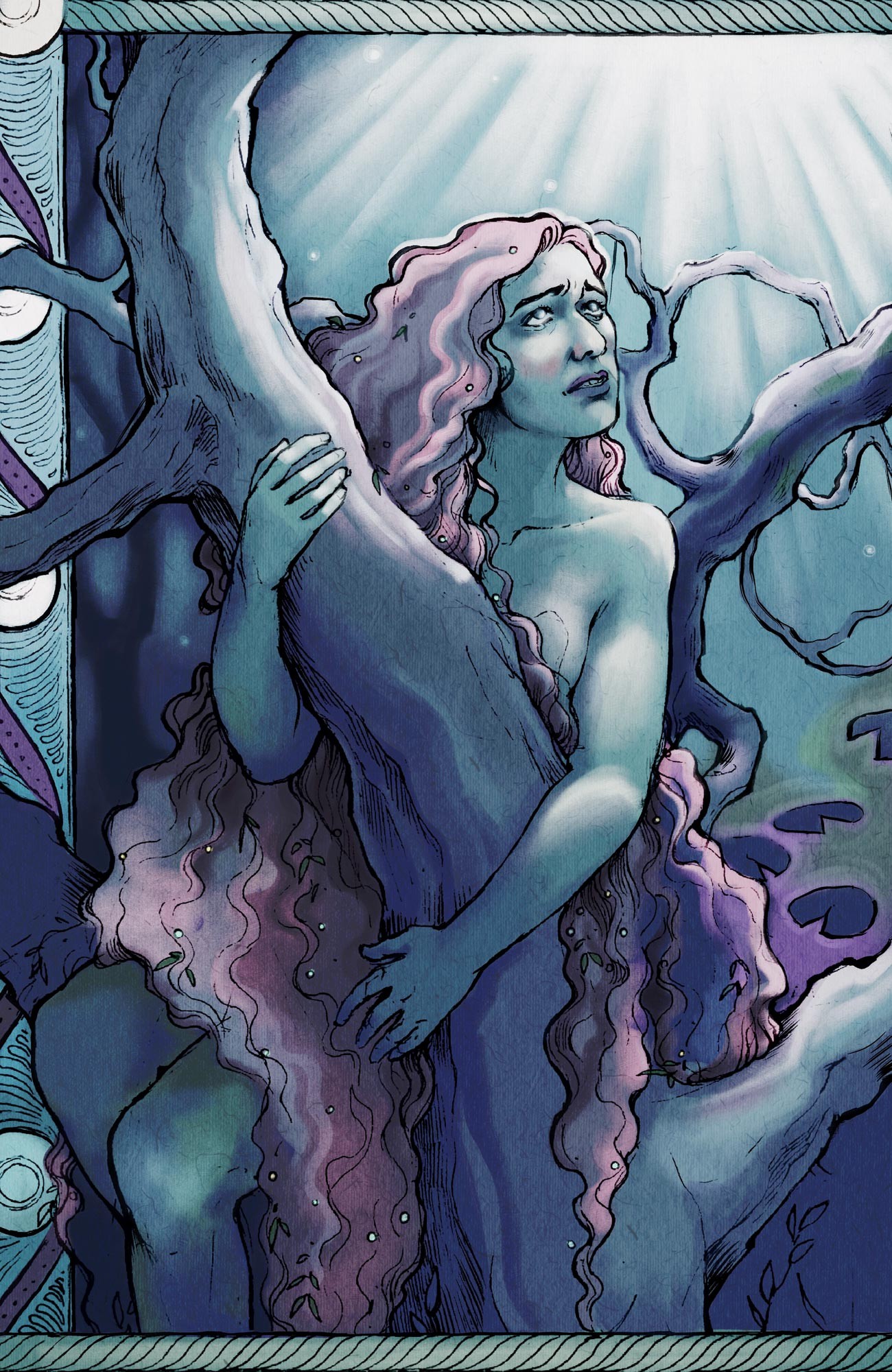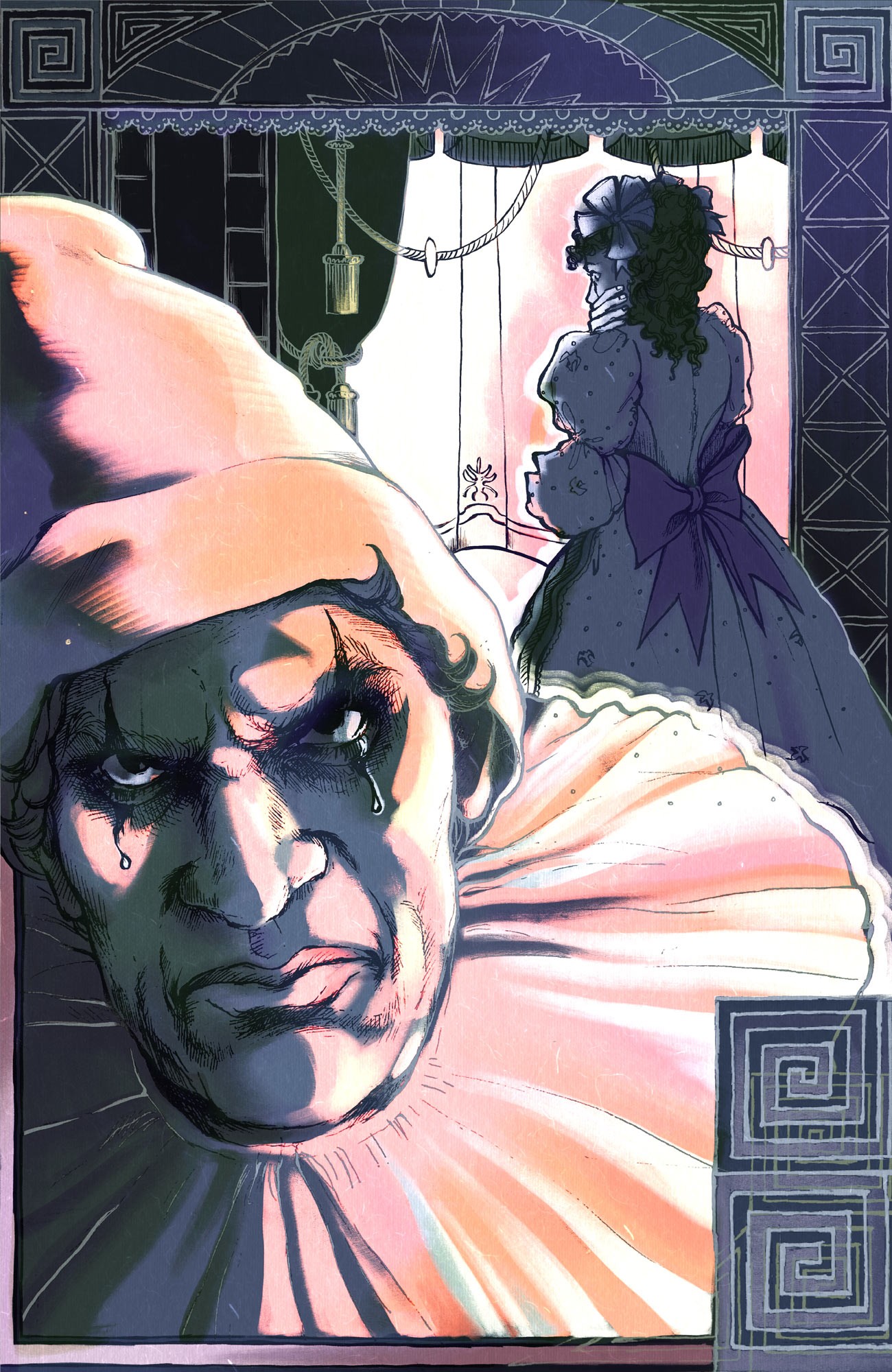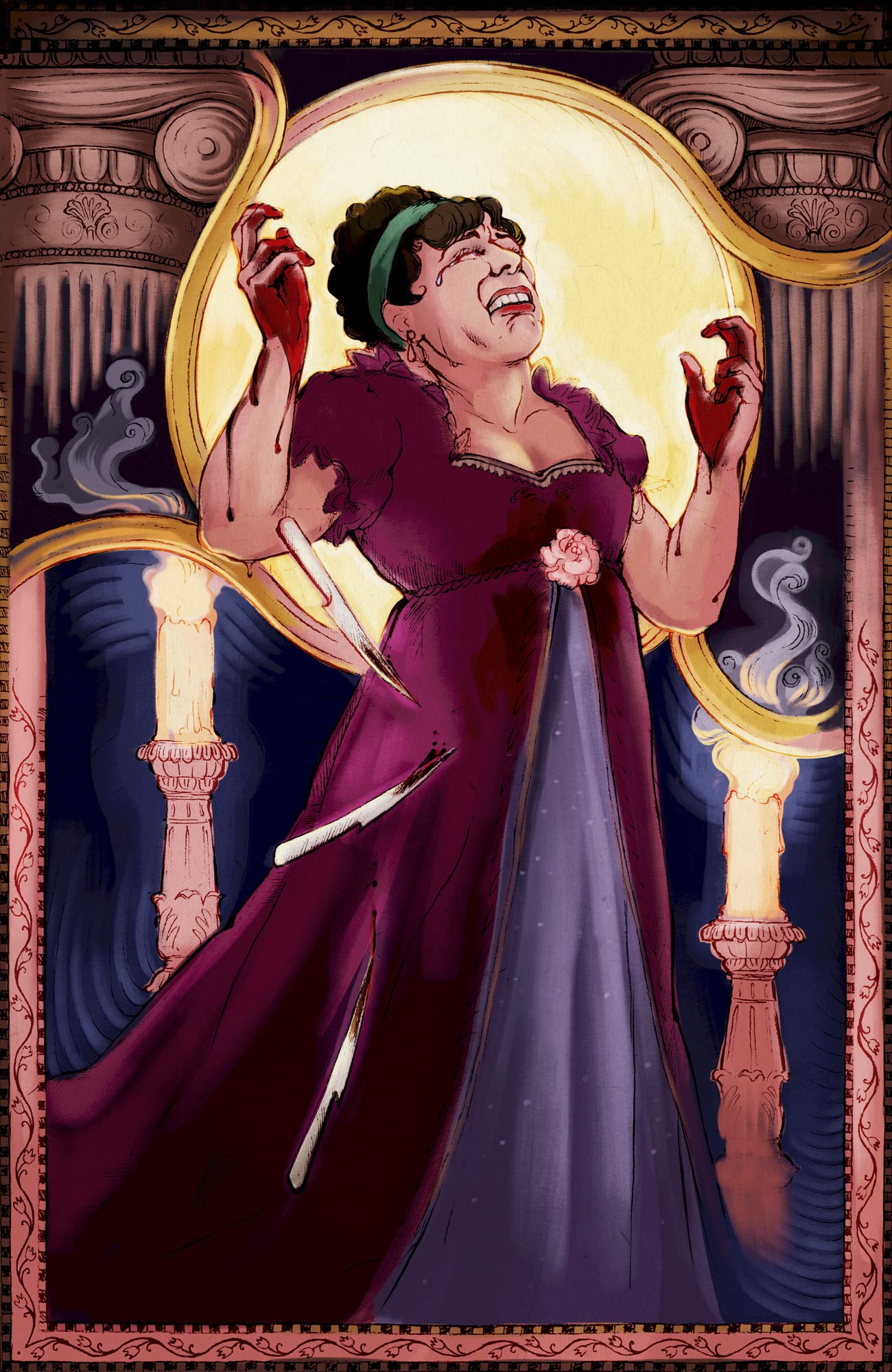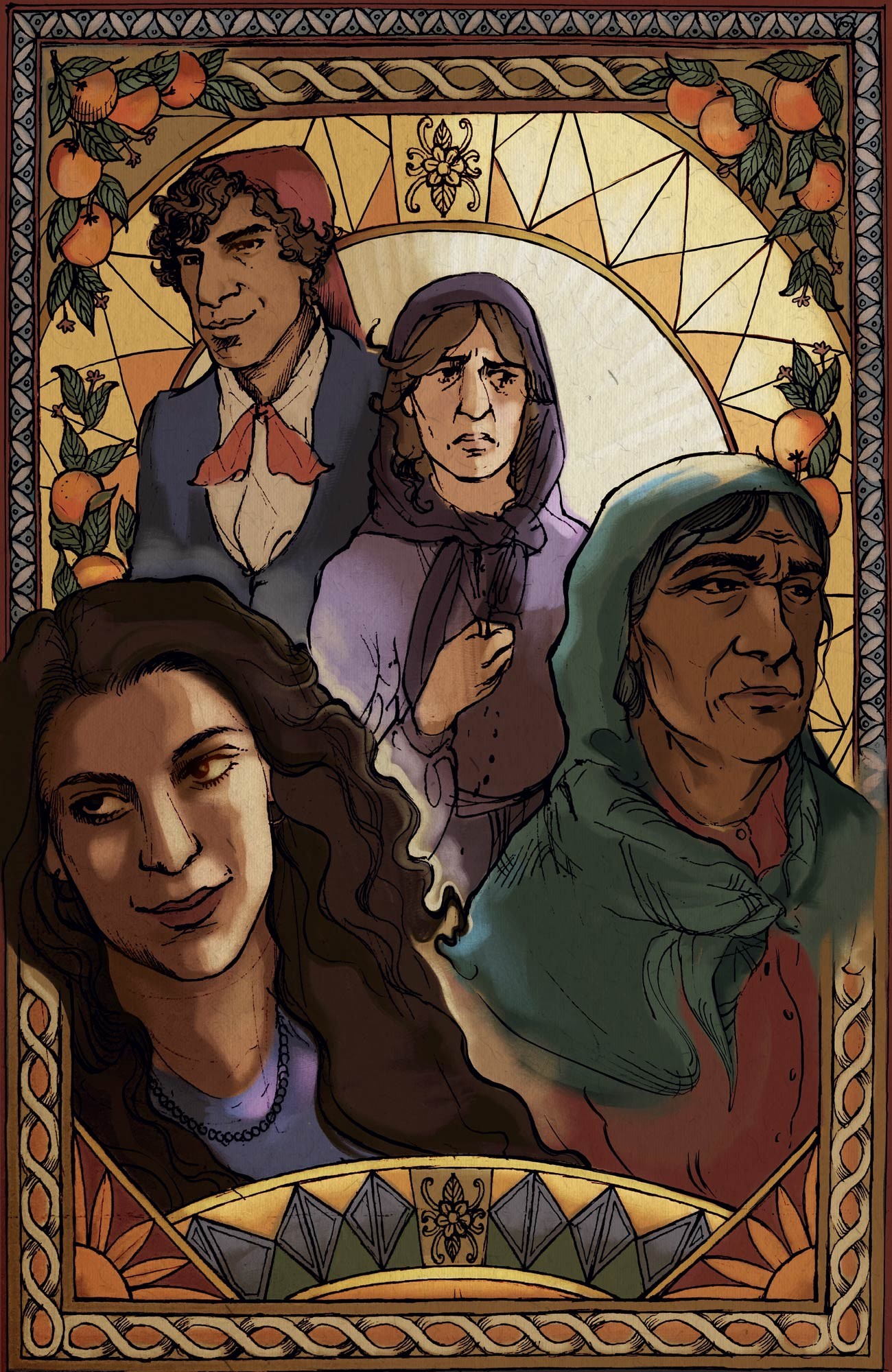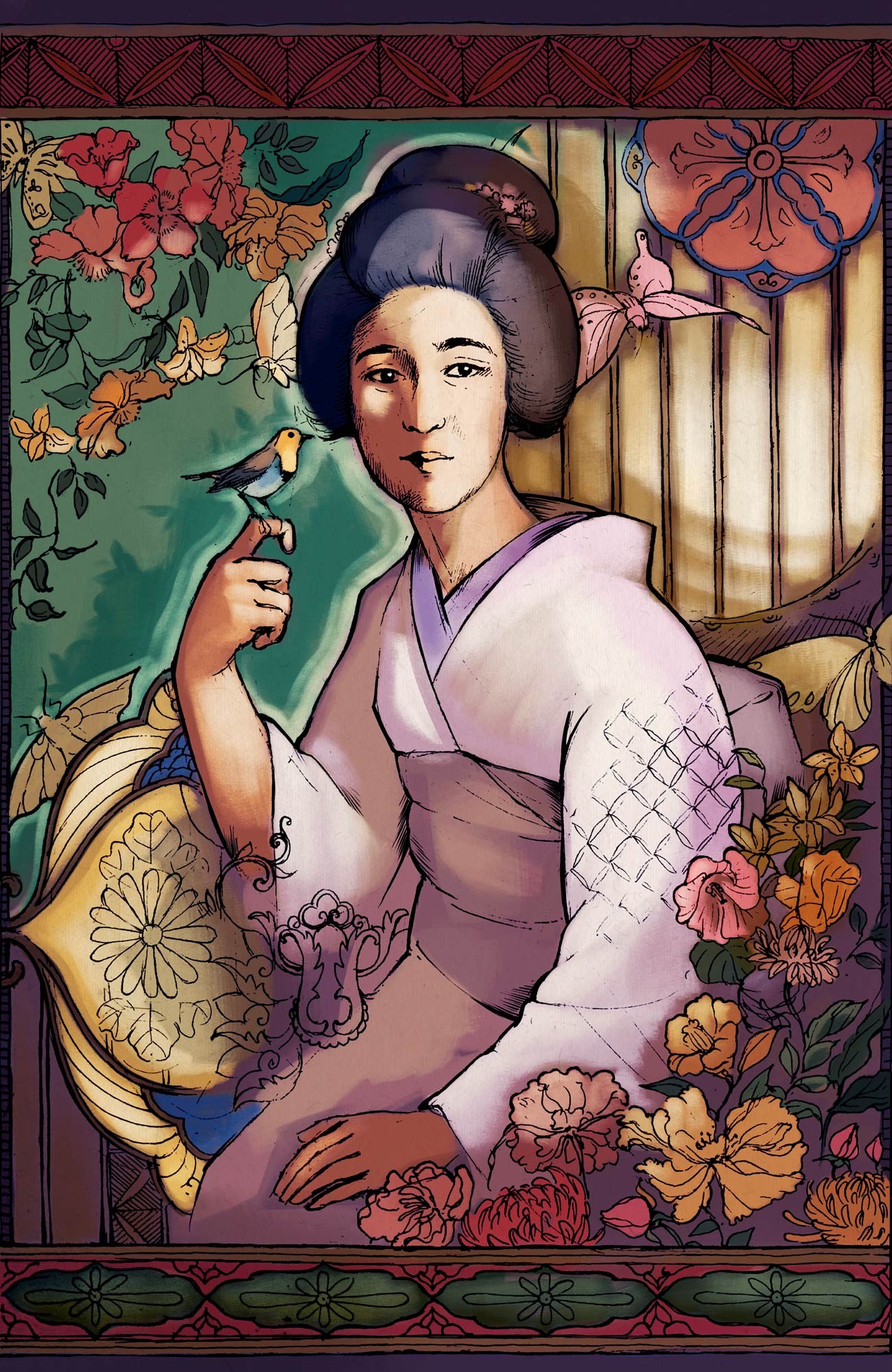 Click or press the escape key to close